The white Marble Sculpture of the Virgin Mary of Guadalupe, whether placed in the garden or as a decoration, is very charming. The Madonna of Guadalupe first appeared to a humble Indian, Juan Diego. The Virgin wanted him to show his will to the bishop, that is, to build a small church in the place where he appeared.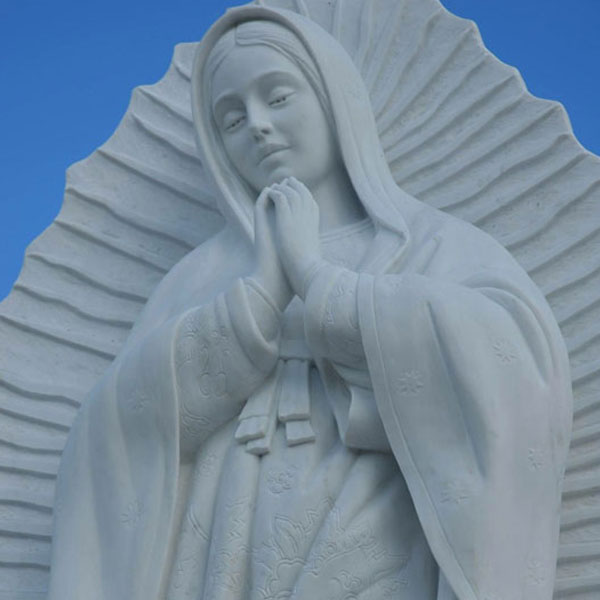 About the Virgin of Guadalupe 
The Virgin of Guadalupe let Juan go to the mountains to pick roses. You must know that at the time of the harsh winter season, there would be no flowers at all. However, when Juan went up to the mountain, he saw the flowers of the mountains open. I used my long coat to fill the picked roses. When Juan saw the Virgin, opened the robes and sprinkled the roses in front of the bishop, he saw not only the roses, but also a statue of the Virgin printed on the robes.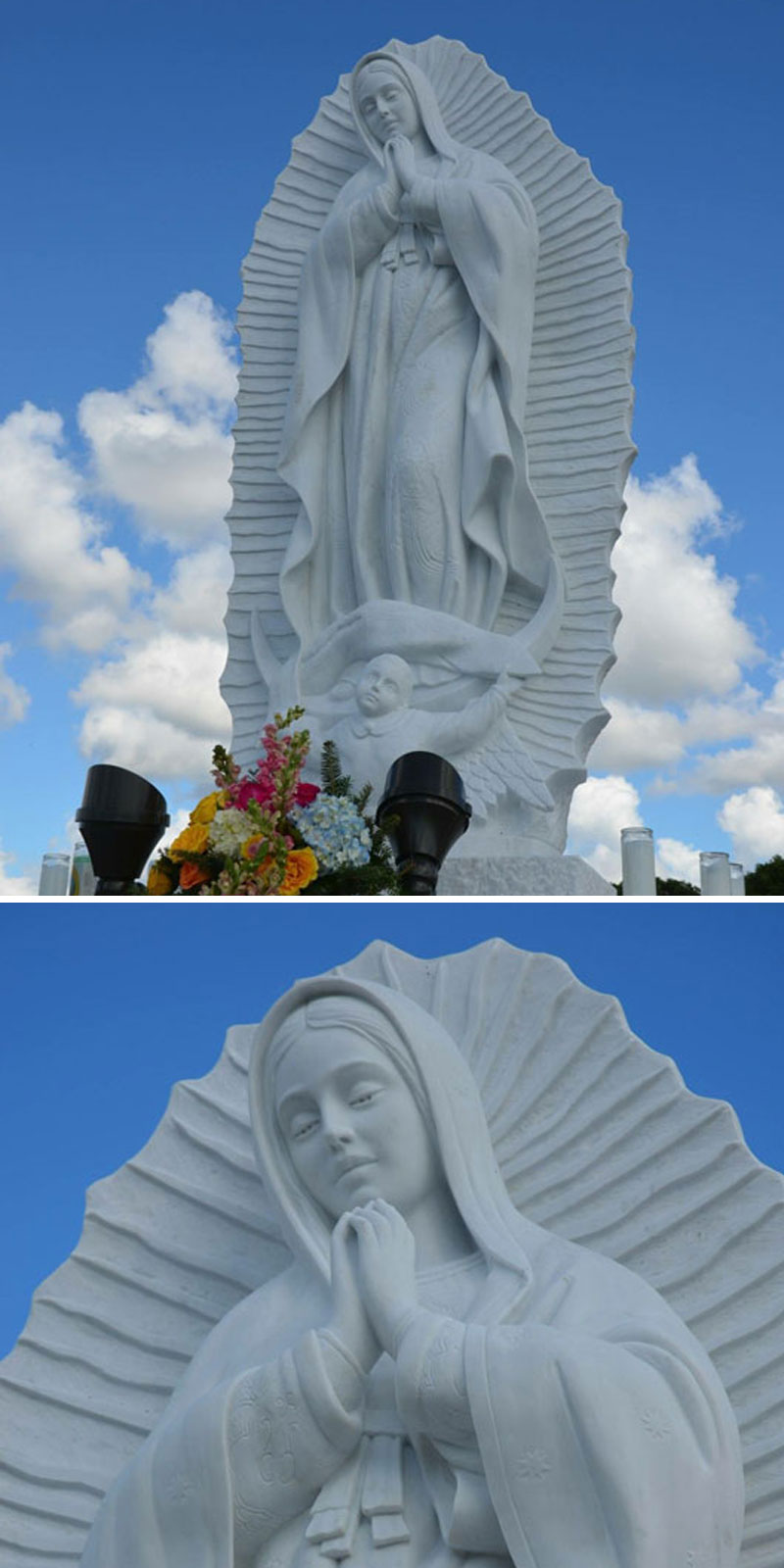 In the years following the appearance of the Madonna of Guadalupe, the naturalization of indigenous people increased significantly, and local culture was also open to the Gospel of Christ. The Virgin of Guadalupe can be said to be a major pillar of the Mexican faith. The Holy Day of Guadalupe is on December 12 of each year.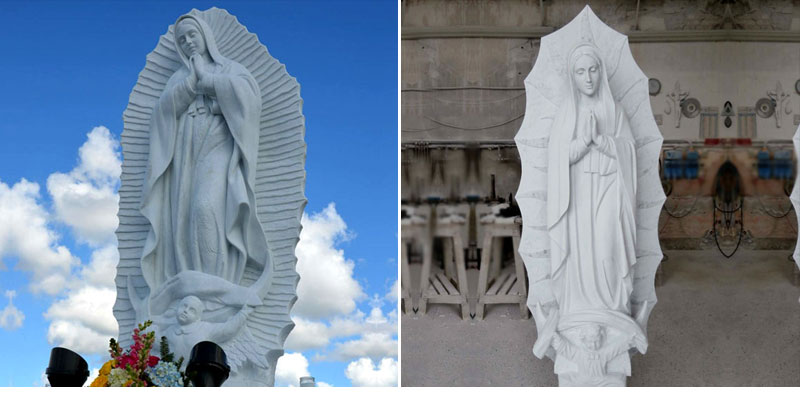 Welcome to Contact Us
If you are also a devout believer and wish to place a Marble Sculpture of the Virgin Mary of Guadalupe in your home or garden, YOUFINE welcome to contact us and we could give you the best products and quotations.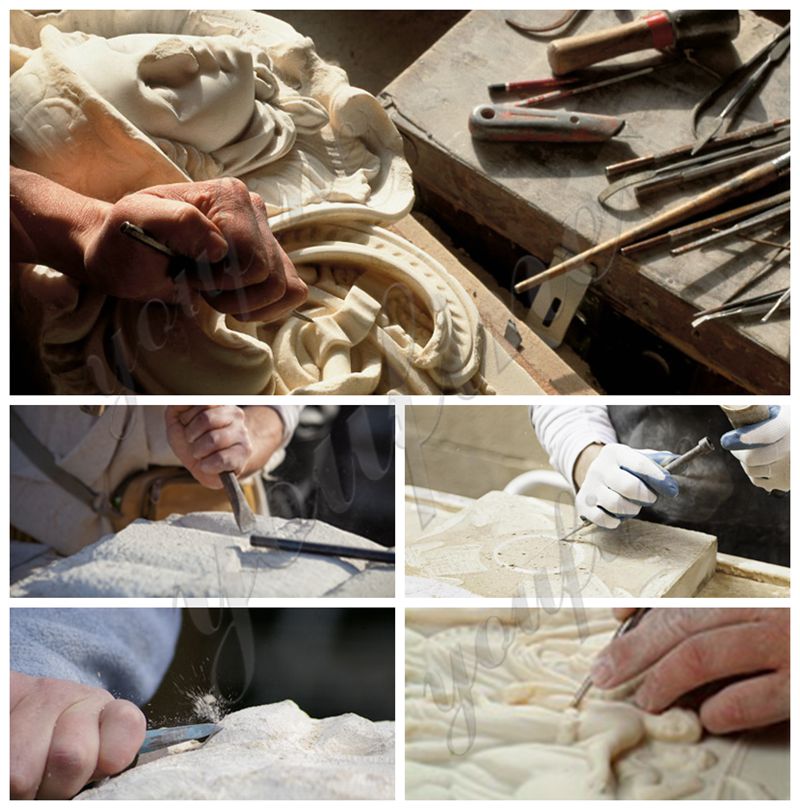 Professional Sculpture Factory
We are a professional sculpture factory. Our sculptors have been working for decades and everyone has a lot of experience. We not only have stock products available for you to choose from, we could also accept customization, no matter how strict your requirements are.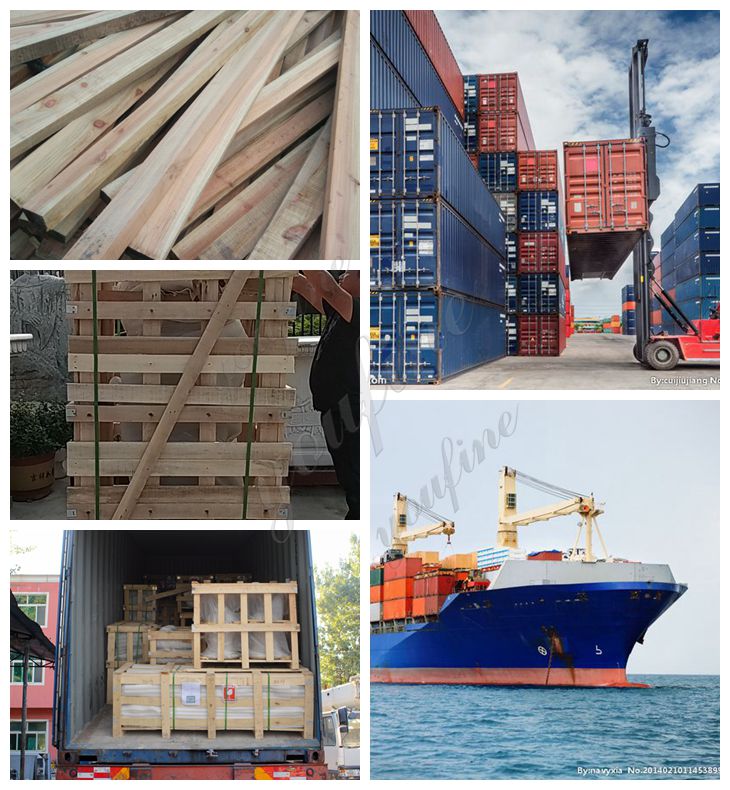 We ship to the world and support a variety of payment methods. If you are interested in Marble Sculpture of the Virgin Mary of Guadalupe, please leave a message or send us an email, we will give you a lot of product pictures and quotes.