Experience the timeless elegance of our Roman column gazebos. Each column is meticulously handcrafted using premium quality natural marble. The combination of the solid marble structure and the intricately wrought iron top create a striking visual appeal. Our gazebo designs are inspired by classic Roman architecture, featuring meticulously carved columns and a decorative ironwork dome. With their majestic presence and exquisite craftsmanship, our Roman column gazebos will add a touch of grandeur to any outdoor setting.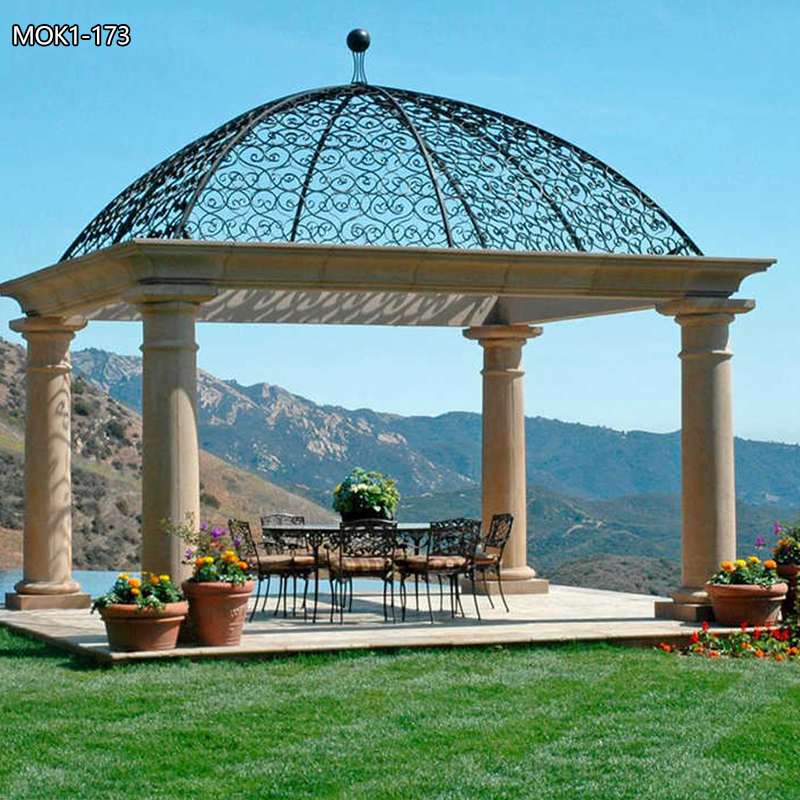 ]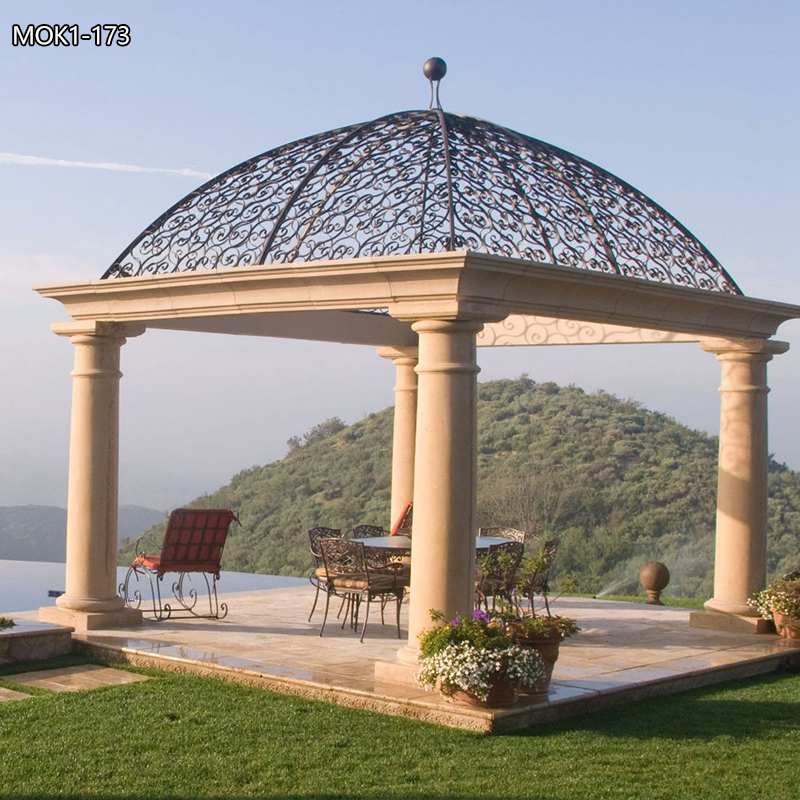 Stone Garden Gazebos: Endless Options
At YouFine, we understand that every project is unique. That's why we offer a wide range of options for our stone garden gazebos. You can choose from various sizes, allowing you to find the perfect gazebo that fits your space requirements. Additionally, we provide a selection of marble colors, ranging from pure white to beige, allowing you to harmonize the gazebo with your surroundings. The column designs also vary, allowing you to select the style that best complements your architectural theme. With our customizable options, you can create a truly personalized and remarkable outdoor space.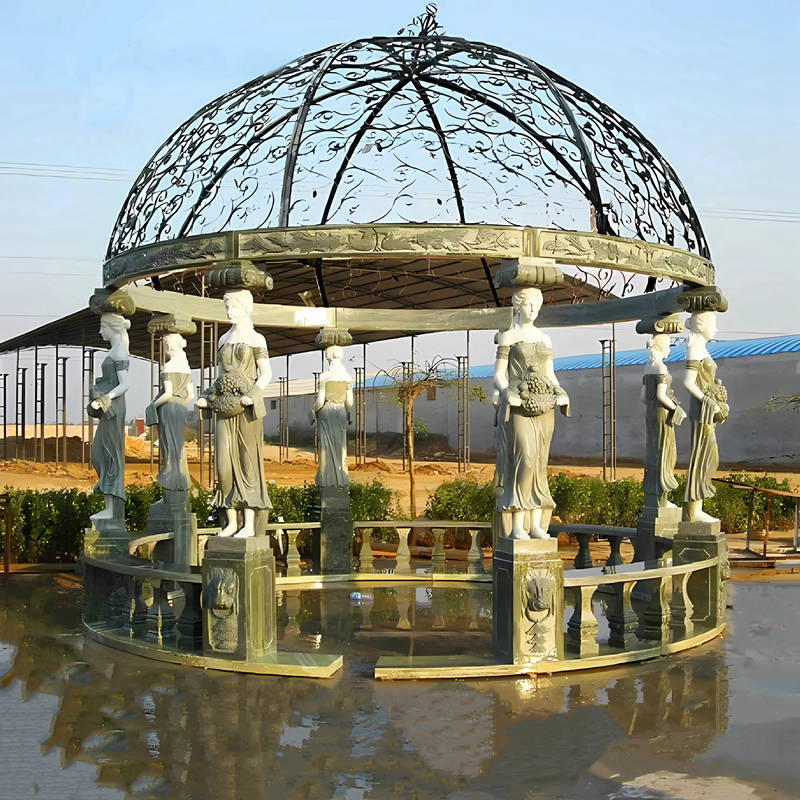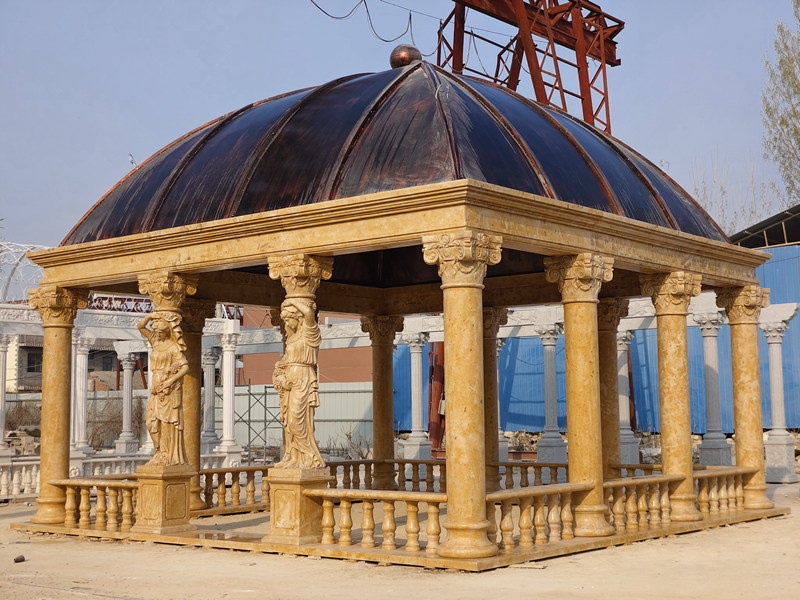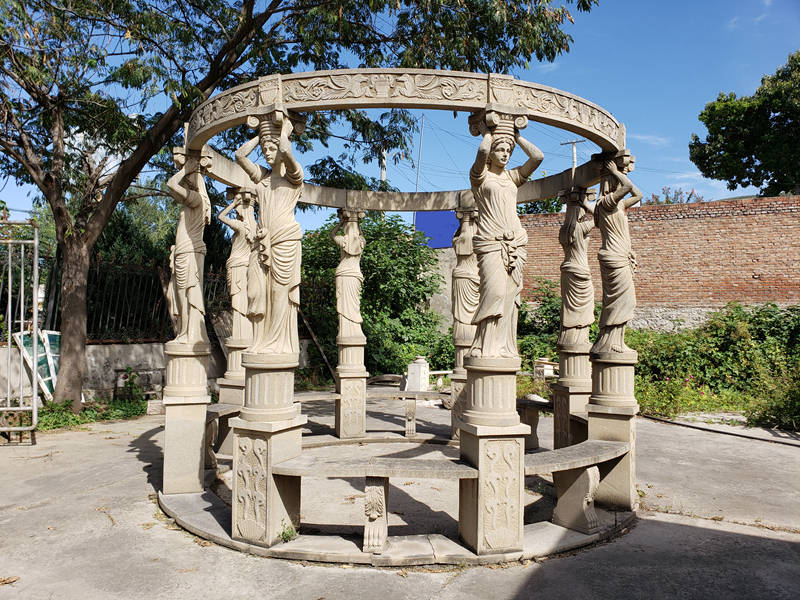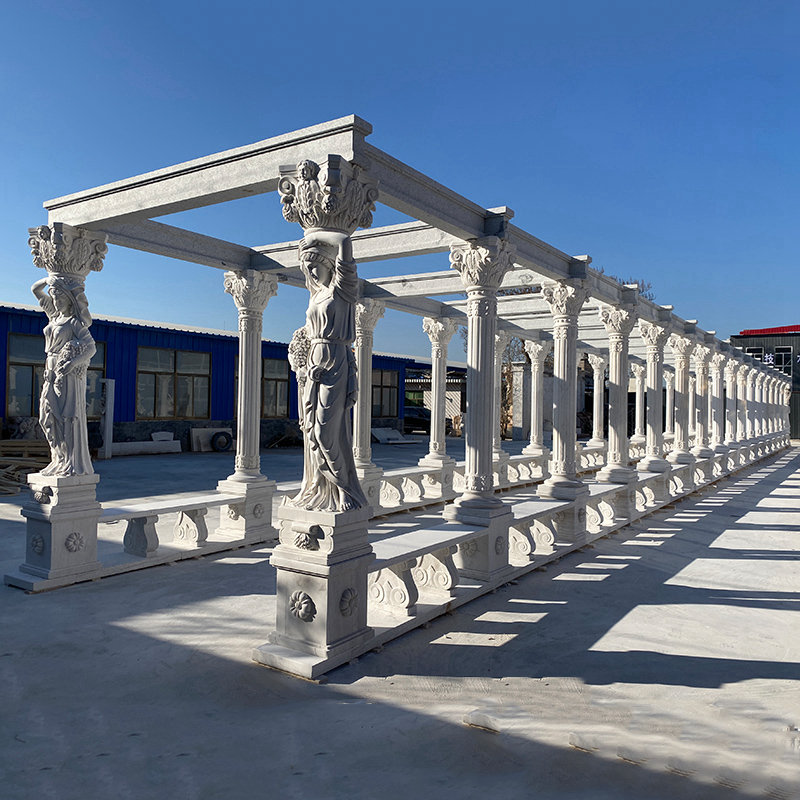 Exclusive Marble Quarries
YouFine takes pride in our exclusive access to premium-quality marble quarries. This ensures that our Roman column gazebos are crafted from the finest natural marble with exceptional durability and beauty. Our skilled artisans transform raw marble into exquisite pieces, meticulously carving each column and perfecting every detail. 
Marble Statue and Garden Decor Stock
Moreover, our large-scale marble factory allows us to maintain a substantial inventory of gazebos, ensuring prompt delivery and availability of stock. With YouFine, you can trust that we have the resources and expertise to fulfill your project requirements efficiently.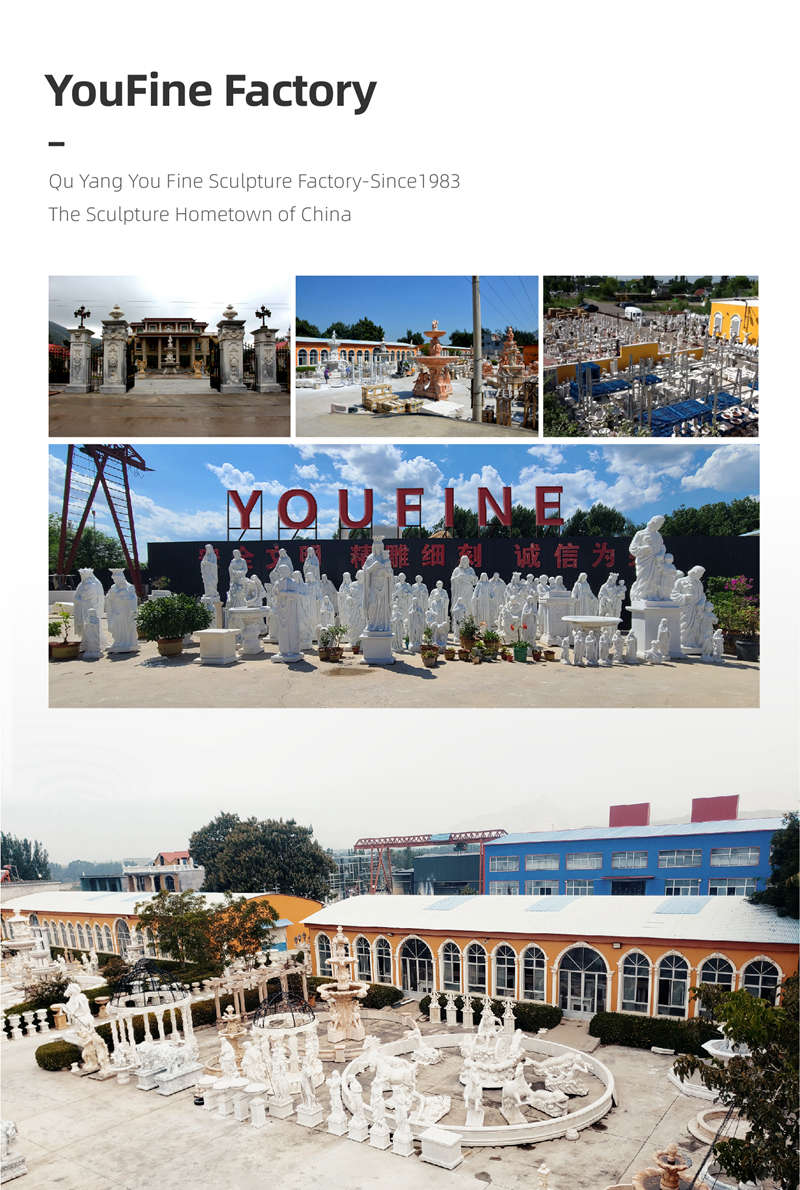 Contact us today to explore our range of
Roman column gazebo
designs, discuss customization options, and obtain detailed information and pricing.