Marble Gazebo Details:
This antique marble gazebo has an iron roof and classic columns. This is the best decoration for your garden. As the pillar supporting the dome structure, our artist specially carved exquisite flowers. And this beautiful marble gazebo is the best-selling style of our factory. The round iron roof could protect you from rain and enjoy a quiet and good time. You could see sitting under the gazebo and admire the misty and rainy beauty.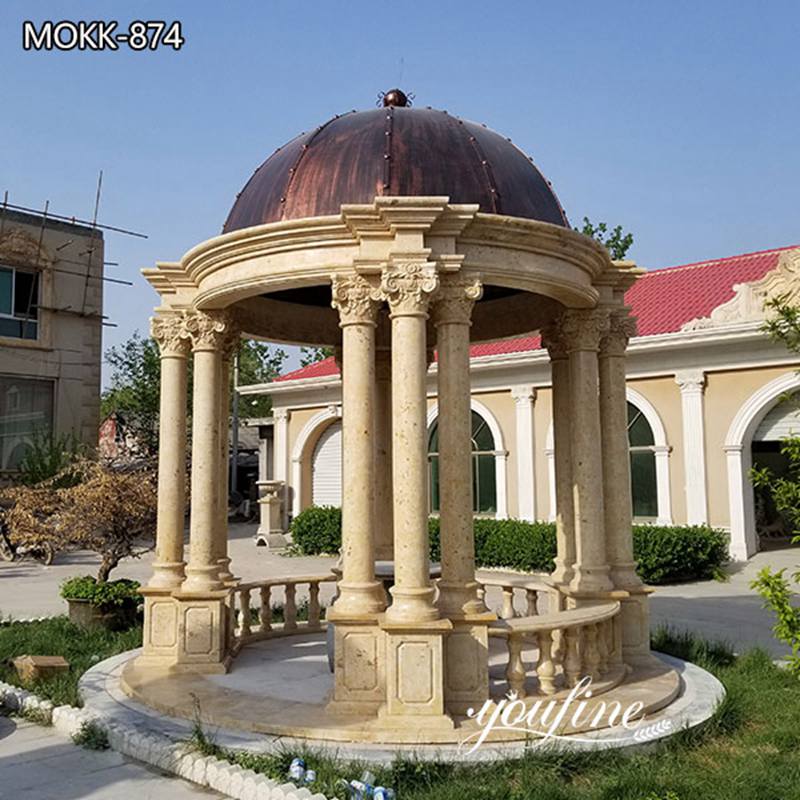 Special Column Structure:
These neat and orderly marble columns make the entire gazebo more solid. Even if your area is always windy and rainy, the marble gazebo could stand upright and feel very safe. The streamlined layered decoration above the pillars is so elegant and gives a smooth and relaxed feeling overall. This gazebo would be very eye-catching for your guests.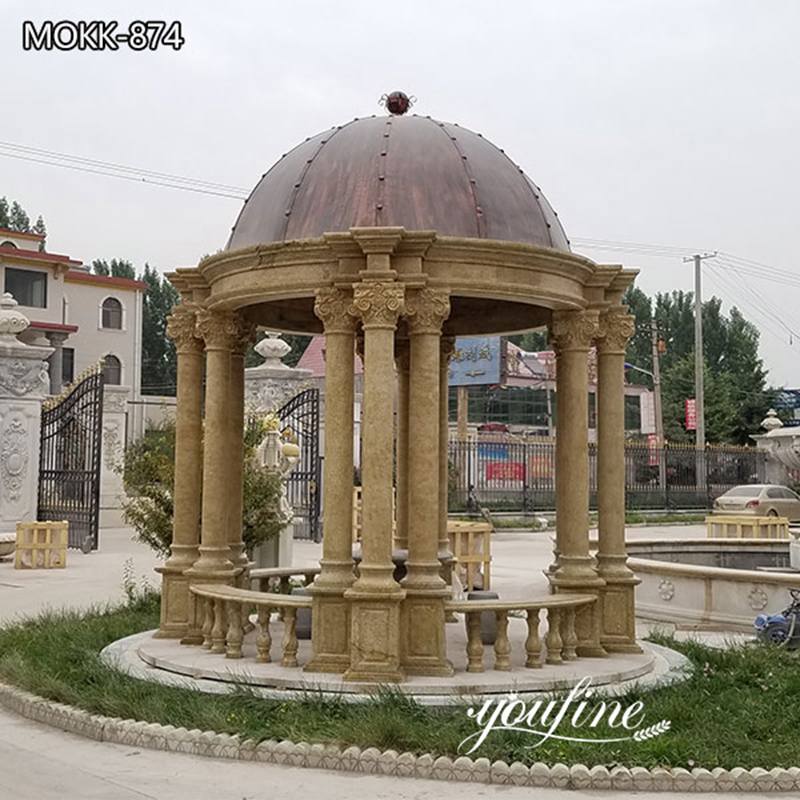 Suitable Decoration Location:
We supply all kinds of marble gazebos for garden and landscaping. You could tell us where you want to decorate. Marble gazebos could decorate parks, communities, and your villa. They could increase artistic focus and bring a variety of artistic beauty to your place. This large-sized traditional marble gazebo has shading and decoration functions and is a good place for you to rest. So it is very practical. And any design you want, we could customize it for you.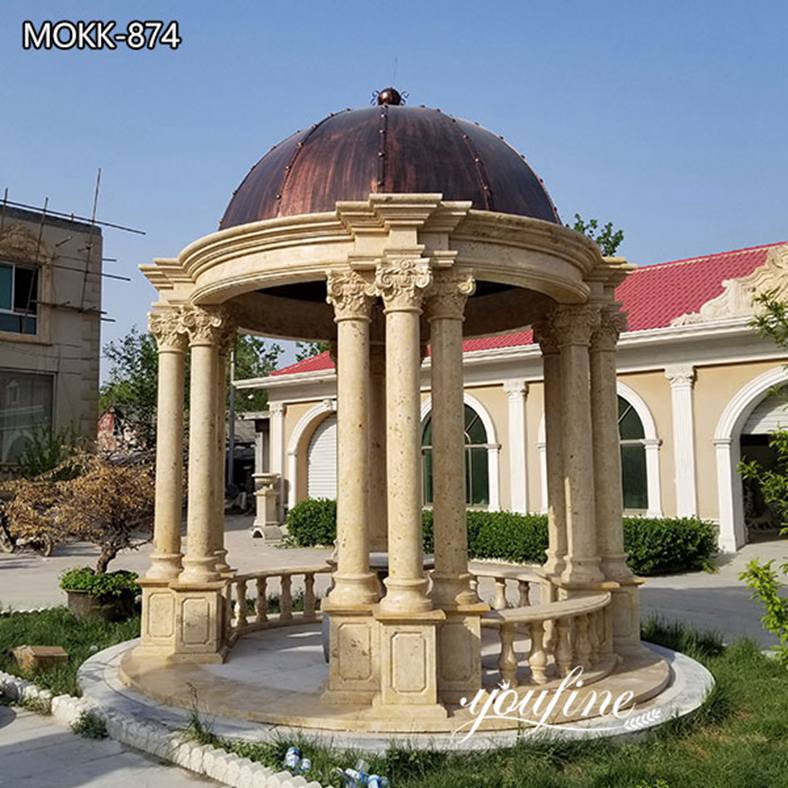 Why Choose YouFine?
First of all, we have the most professional marble gazebo artists. And we have Hunan white, Sichuan white, Guangxi white, and imported Carrara marble. YouFine stones are all-natural raw materials from the quarry. Therefore, it has a strong lifespan, and this marble gazebo could definitely become a treasure.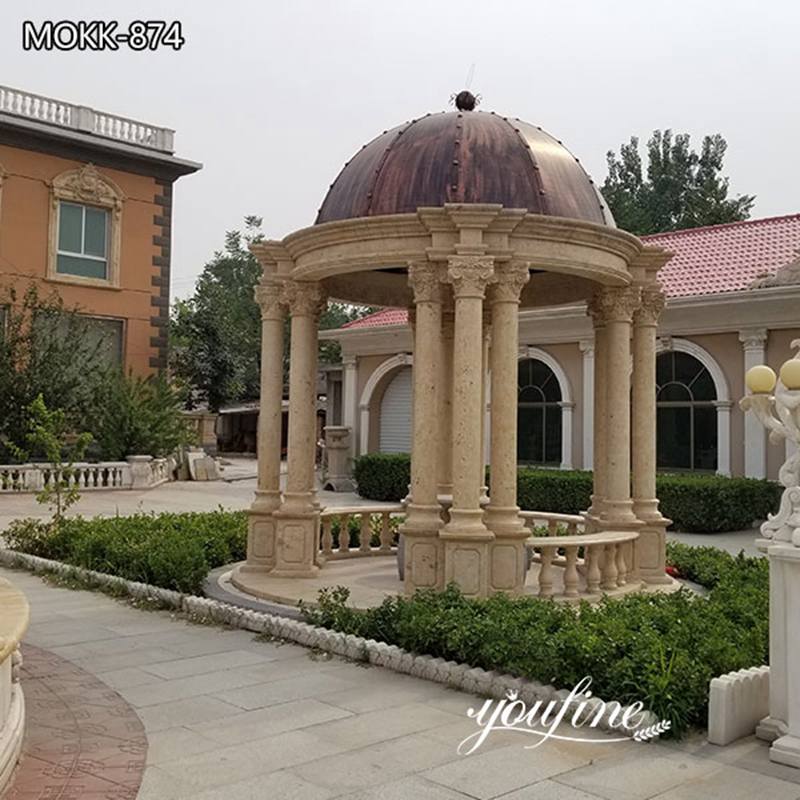 Secondly, YouFine could give the most satisfactory service from delivery to the receipt of the product. And we would provide you with all the pictures and videos.
Finally, YouFine could also provide you with installation drawings. Of course, we would patiently guide you to install this
marble  gazebo
.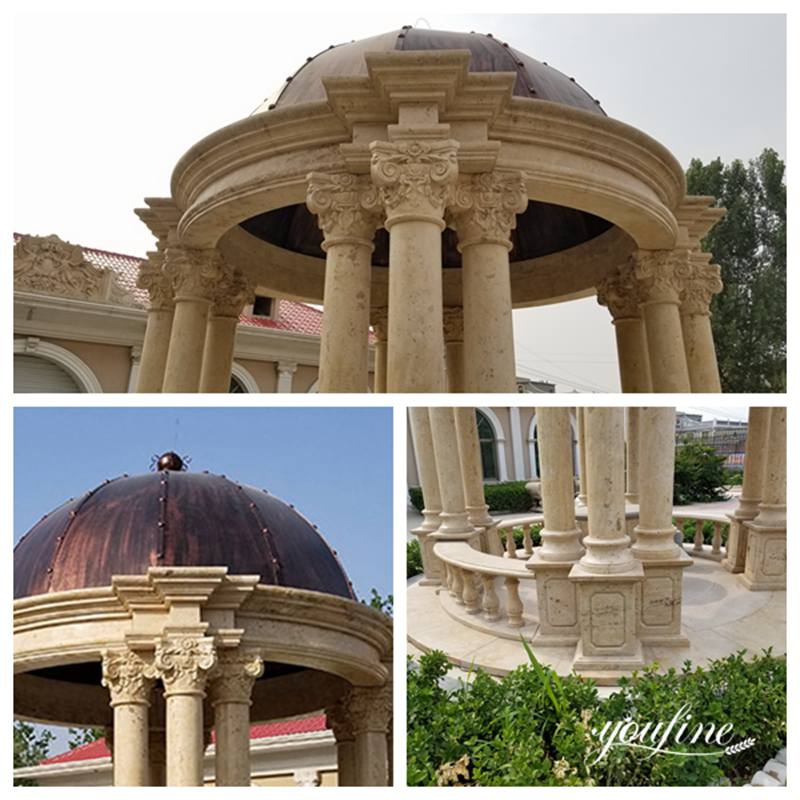 Choose YouFine, choose the best quality. Please contact us immediately. We would give you the most economical price.