Luxury Marble Gazebo
This luxurious marble gazebo has classical beauty and highly detailed statues, and is indeed a masterpiece of art. The pillars are carved with beautiful women, and the surrounding round stools make the entire marble gazebo look more elegant and beautiful. The hollow round metal hat lets in the sunlight, which is very beautiful.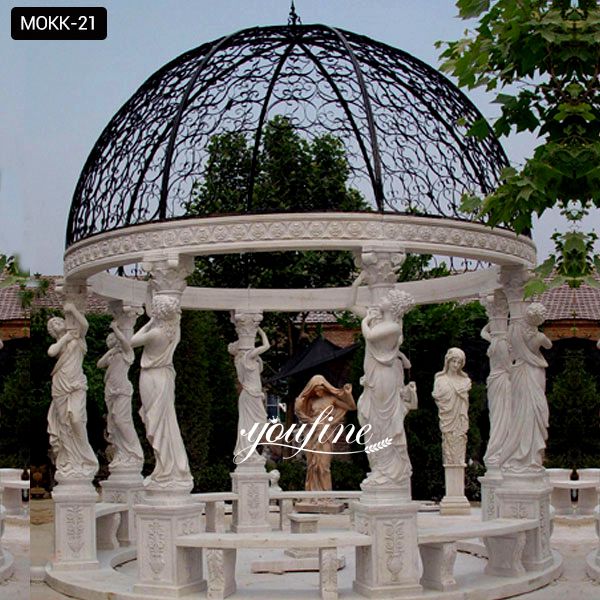 Highlights of the Garden
This gorgeous structure will be the highlight of your yard! Imagine having this exquisite white marble gazebo in your backyard. Both the backyard environment and my mood will be greatly improved. Call us now to make a purchase.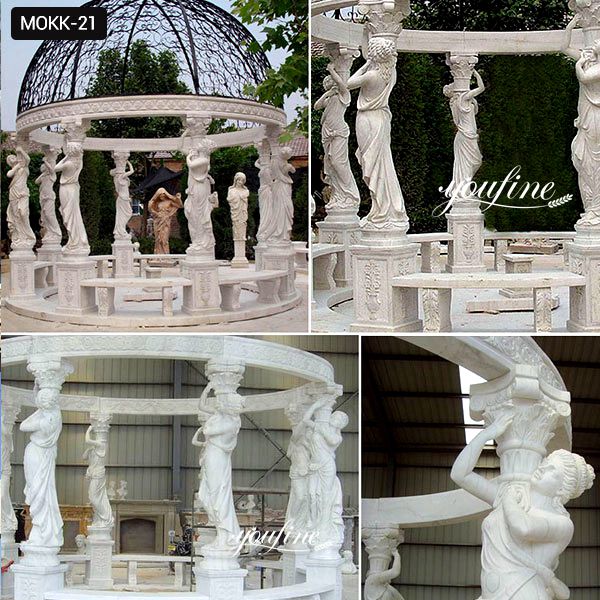 Master Hand Carving
Our outdoor exquisite gazebo is hand-carved from natural marble, and the details of every figure and carving are very perfect and gorgeous. Our engravers have rich experience, and their pursuit of product quality is very demanding.
Accept Personalized Customization
Our marble gazebo is customized. We provide full customization of size and color. Of course, we accept engineering projects. If you want to fully renovate your back garden or villa, we will provide you with a full range of luxurious marble decoration services.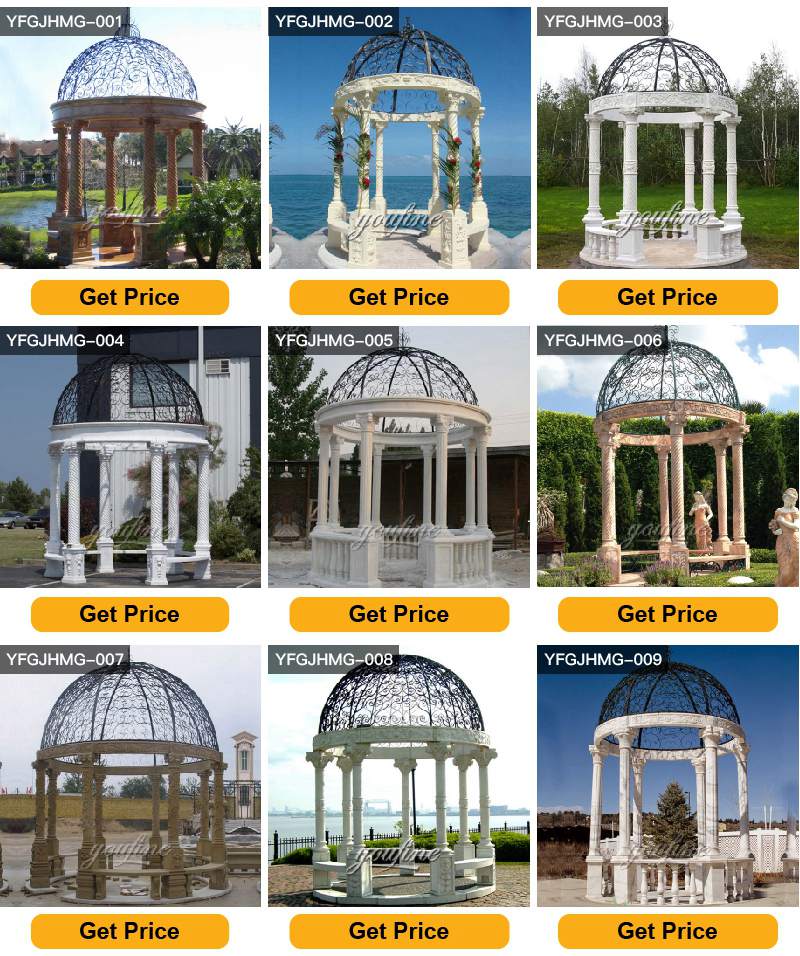 Multiple Styles to Choose
Our gallery also has many different styles of marble gazebo for you to choose from. If you have a style you like, you could leave a message or call us at the bottom of the website. Consult us now for customization