The huge white Beautiful Marble Pavilion would make your backyard have an amazing change, grandeur and tranquility. This would be the perfect place to add a comfortable chair or swing. When the birds sing on the branches and the sun is shining, friends and family drink coffee in the pavilion. The marble pavilion would complement the manicured lawn, garden and grass. It would also perfectly match the pool.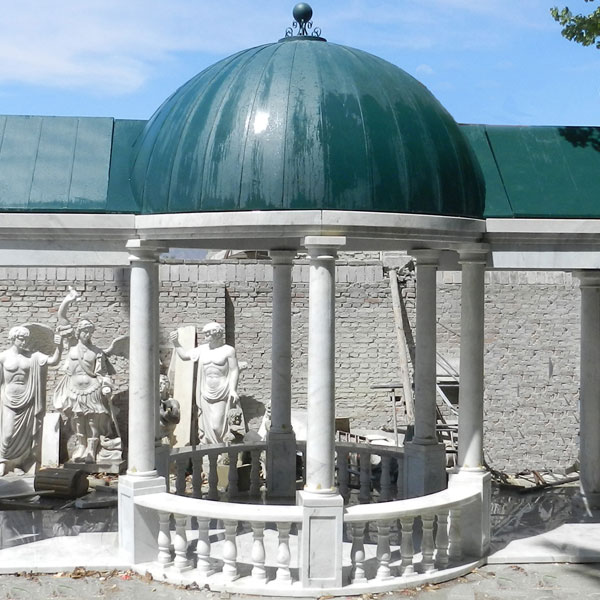 Charming Classic Dreams
Charming classic dreams! This gorgeous Beautiful Marble Pavilion has several elegant columns that support a round truss. This spectacular piece is a domed ceiling made of fancy ironwork. If you need additional information about this product, feel free to contact us.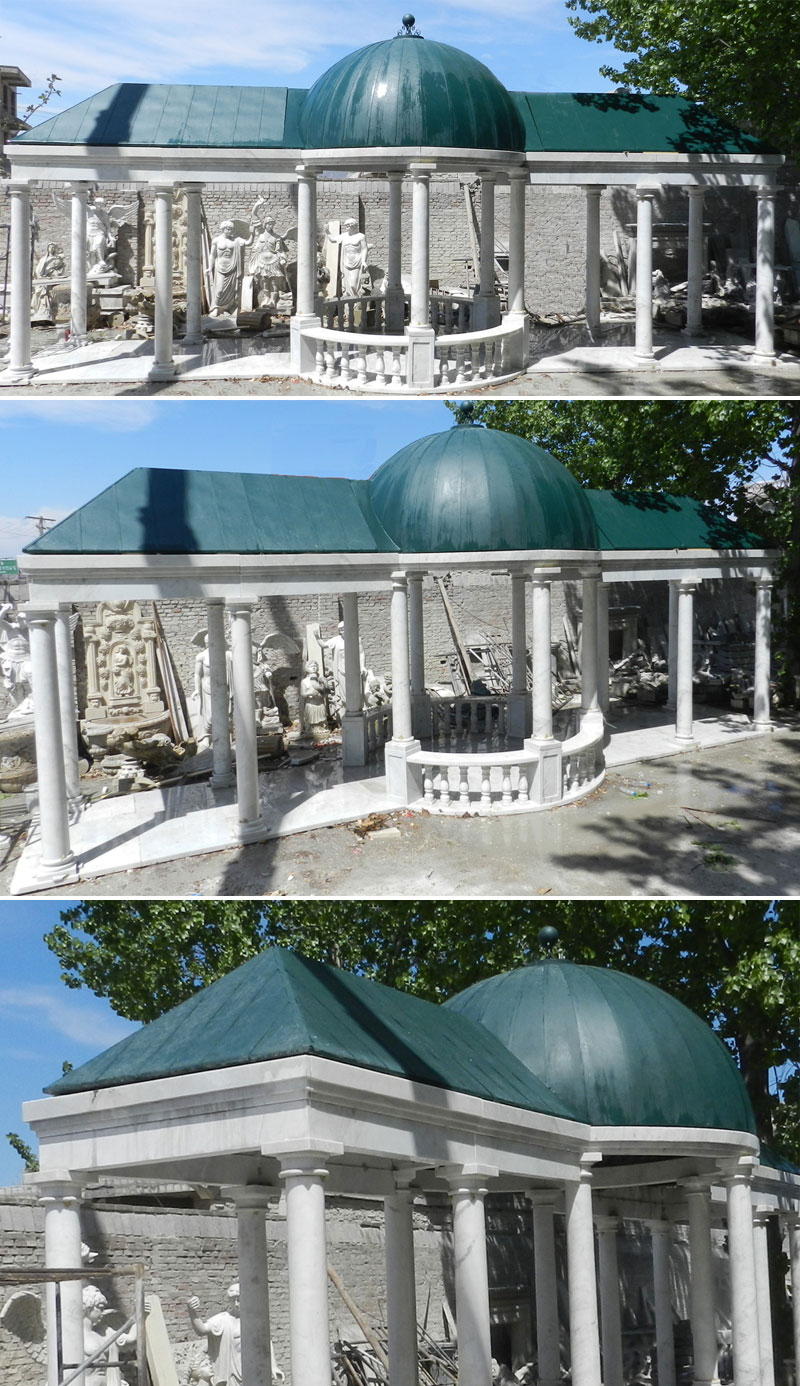 Thank you for visiting our website. Buying Beautiful Marble Pavilion, whether sculpted or made, is very difficult, as most architectural and architectural projects require custom specifications. You could contact us to change the specifications online. The final cost would be adjusted based on custom orders to reflect actual size and material selection.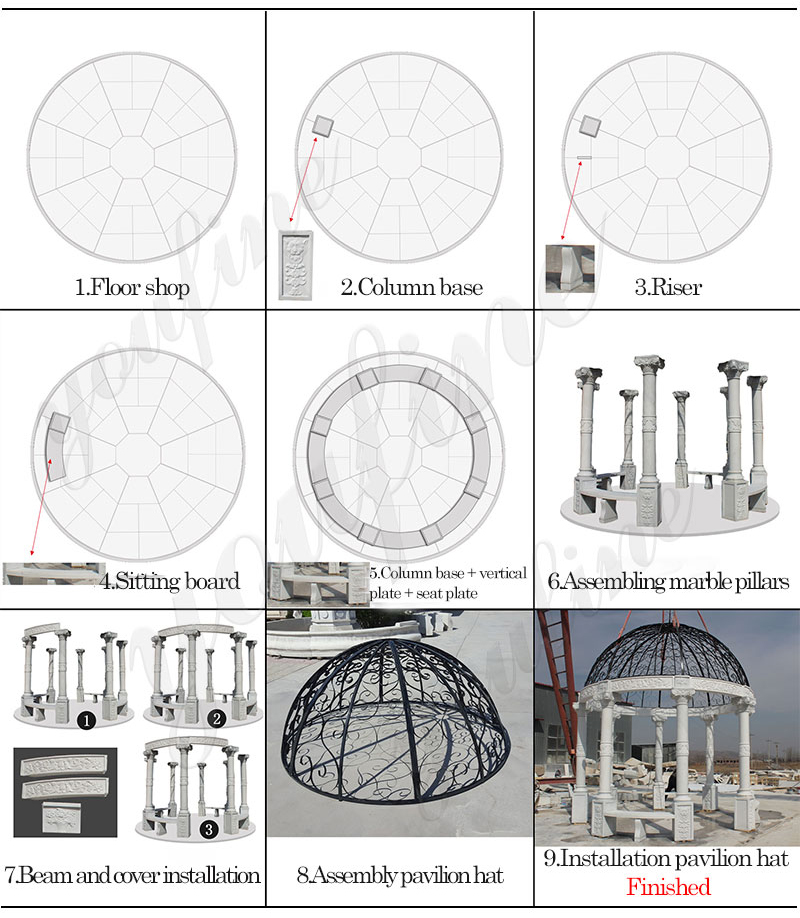 Provide Customized Service
We are a customer-oriented factory and are number one in offering a wide range of Beautiful Marble Pavilion. The panels are provided under the guidance of a professional and are carefully developed with the highest quality marble and avant-garde technology. In addition, our quality control personnel rigorously tested various parameters to ensure their ideal cut and shape.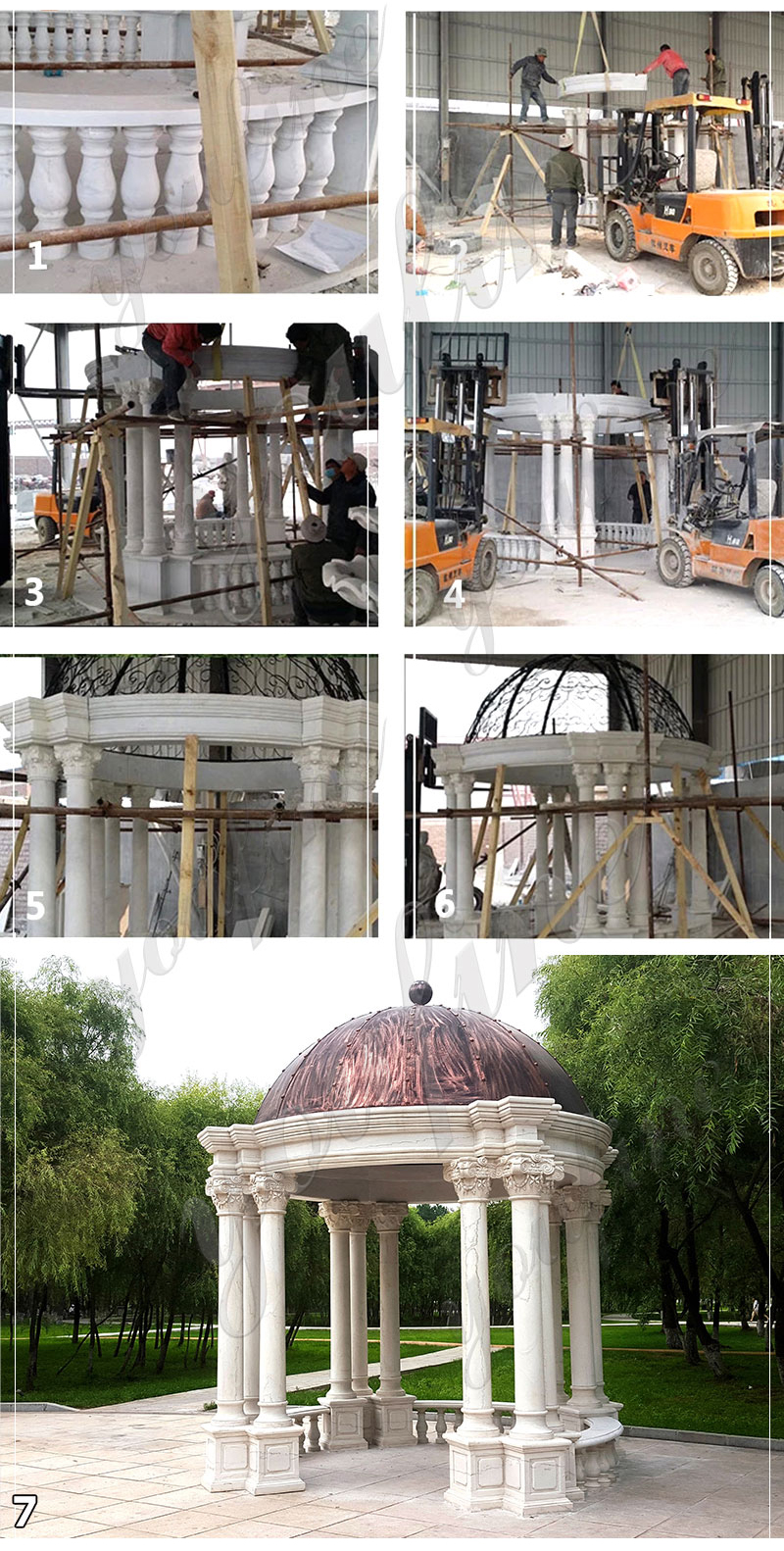 Imagine having a nice white Beautiful Marble Pavilion in your own backyard. Carefully floral designs and ornately decorated pillars are all hand-carved. Call us today to provide full customization.