Marble Dante Details:
This marble Dante is made of A-grade natural marble and finished by famous carving masters. Dante is standing high, looking down at all things in the world, and has a panoramic view of the good and evil in the world. He has a solemn facial expression and seems that he is worried about the people and decides to change the current situation. Every detail is perfect and the Dante marble statue is lifelike. That must be a wonderful statue to be placed at a large square.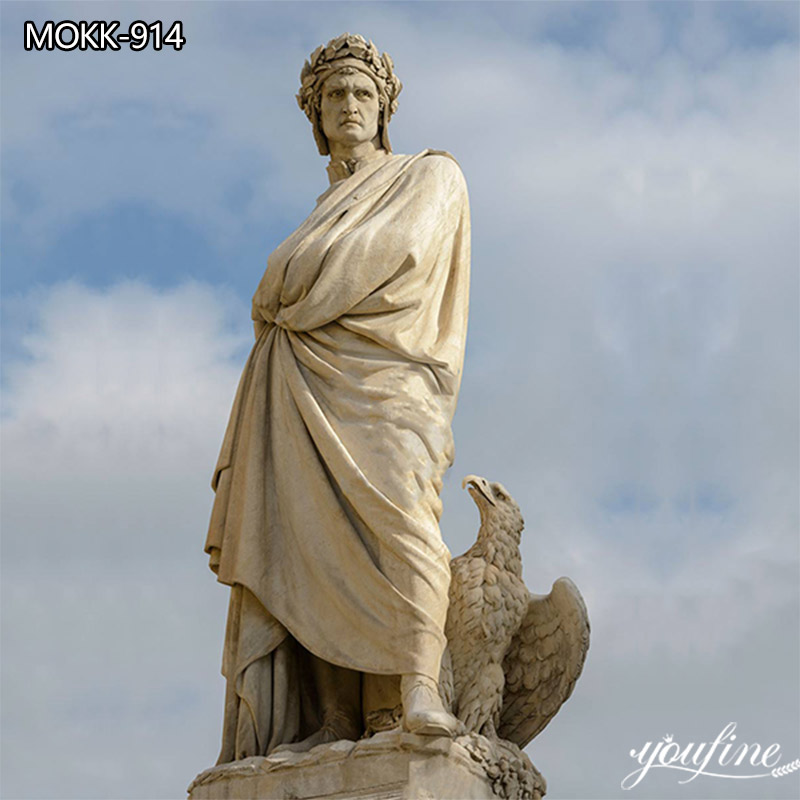 Introduction of Dante:
Dante is one of the pioneers of the European Renaissance era. He is considered to be the greatest poet of the Italian Renaissance in the Middle Ages, one of the most outstanding poets in the West, and one of the greatest writers. His work "The Divine Comedy" criticized the various evil deeds of the characters in the old century, praised the beauty of the soul and the guidance of the hope, expressed the thought of persistent pursuit of truth, and had a profound impact on the poetry creation of later generations in Europe.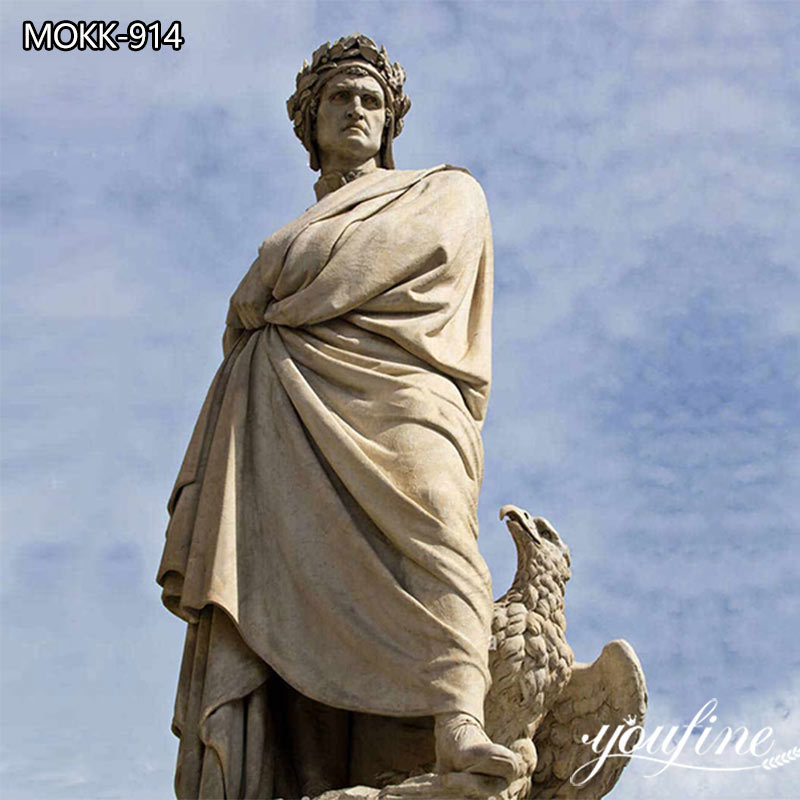 Attitude to Products:
In order to provide a satisfying and perfect artwork to our customers, the YouFine factory treats every procedure of sculpture manufacture seriously. For the quality of the statue, there is a specialized team in charge of selecting raw materials for the factory. We promise all the raw materials are natural marble which is hard, durable, and beautiful. Besides, there is a professional quality control department supervising the whole process of manufacture and checking every statue before packaging. Only flawless statues would be packaged and shipped to our customers.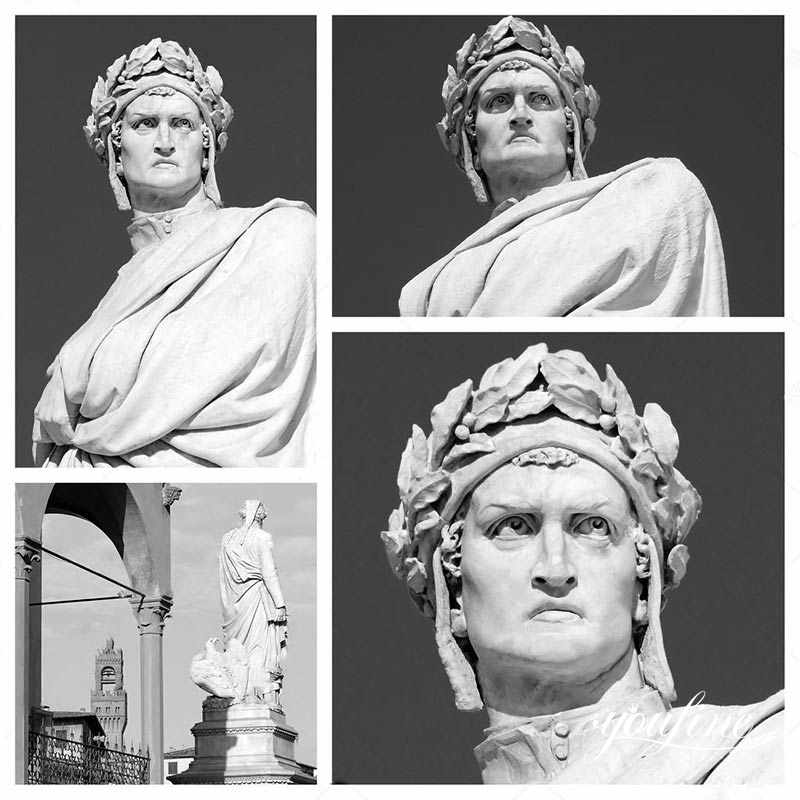 Various Purchase Options:
The YouFine factory has a complete product structure that includes all sorts of exquisite statues. For example, there are marble fountains,
marble figure statues
, marble animal statues, marble angel statues, religious statues, god statues and etc. No matter where you tend to place a statue, what size statue you need, and how much budget you have, you could always find out a satisfying result in the YouFine factory.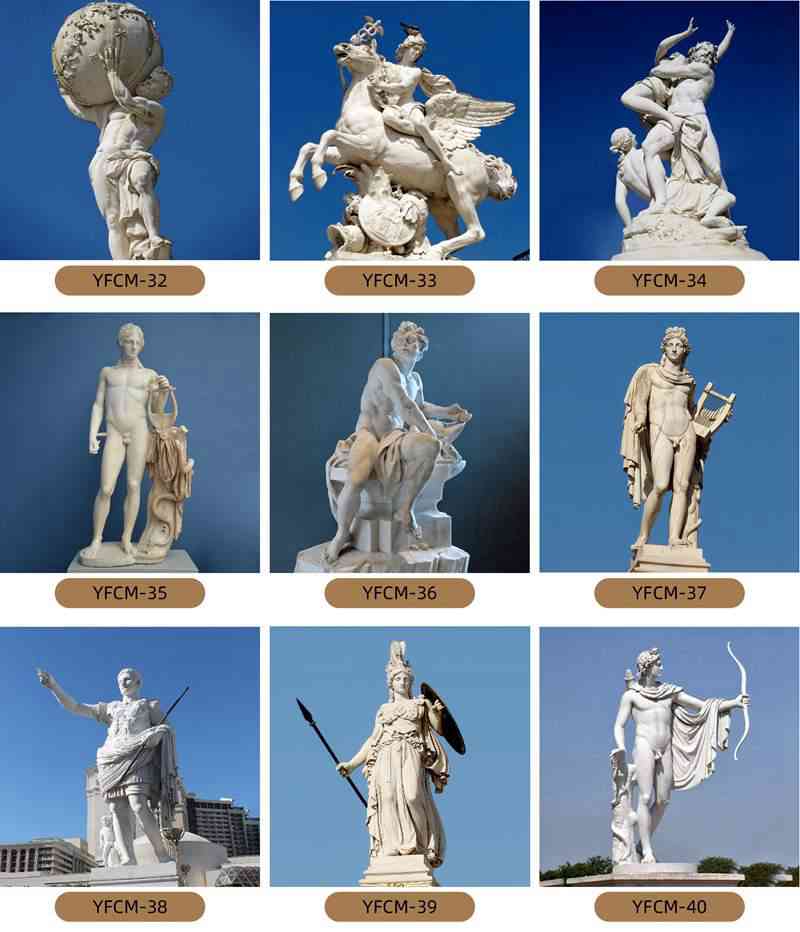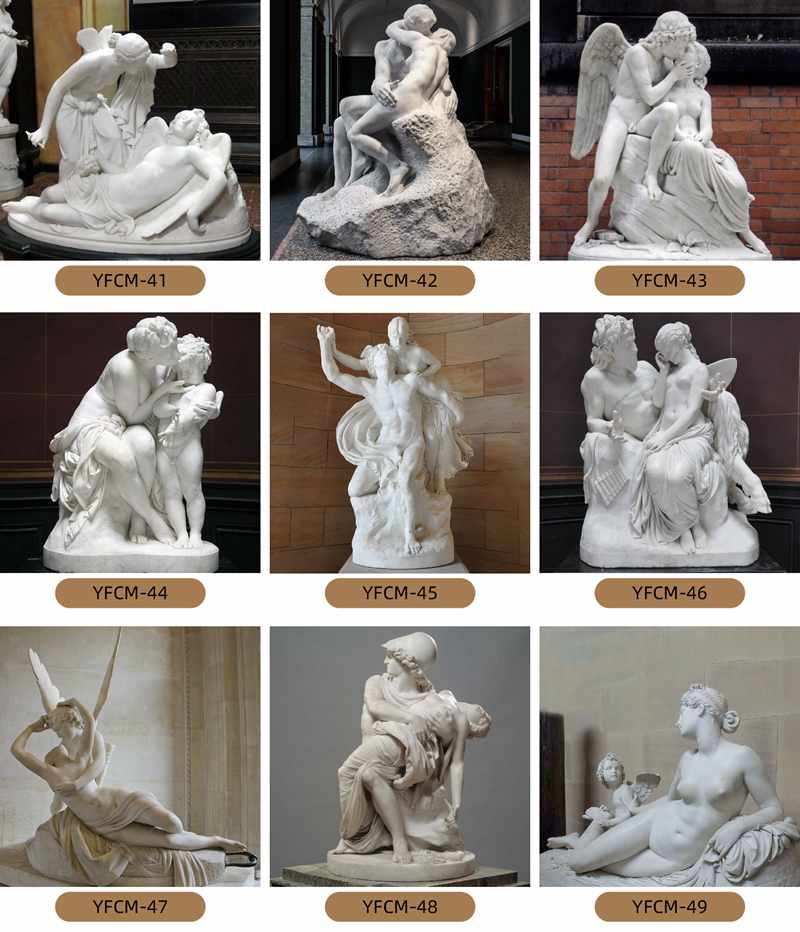 If you are looking for statues with high-quality and well-design, please take the YouFine factory into prior consideration and we would not let you down. Please contact us as soon as possible.