This is a white wrought iron gazebo that is very refined and elegant from the outside. YouFine designed it in a transparent style, which is not only suitable for planting flowers and plants, but also suitable for drinking afternoon tea. With sunlight streaming in from all directions, drinking tea in such a beautiful iron gazebo would be a treat.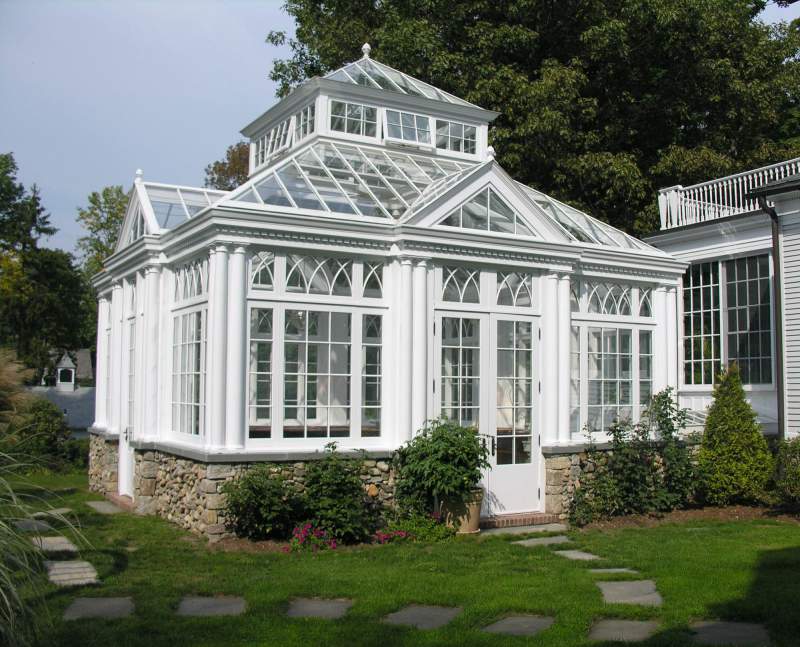 Could Put Anything You Like
Iron gazebo is also known as the orangery, where people could drink afternoon tea or use it as a greenhouse to grow flowers and plants. It is a perfect piece of garden building whatever the purpose. You could place sofas, green plants, lamps, sculptures, small fountains, etc. and create a small world full of artistic atmosphere for your home.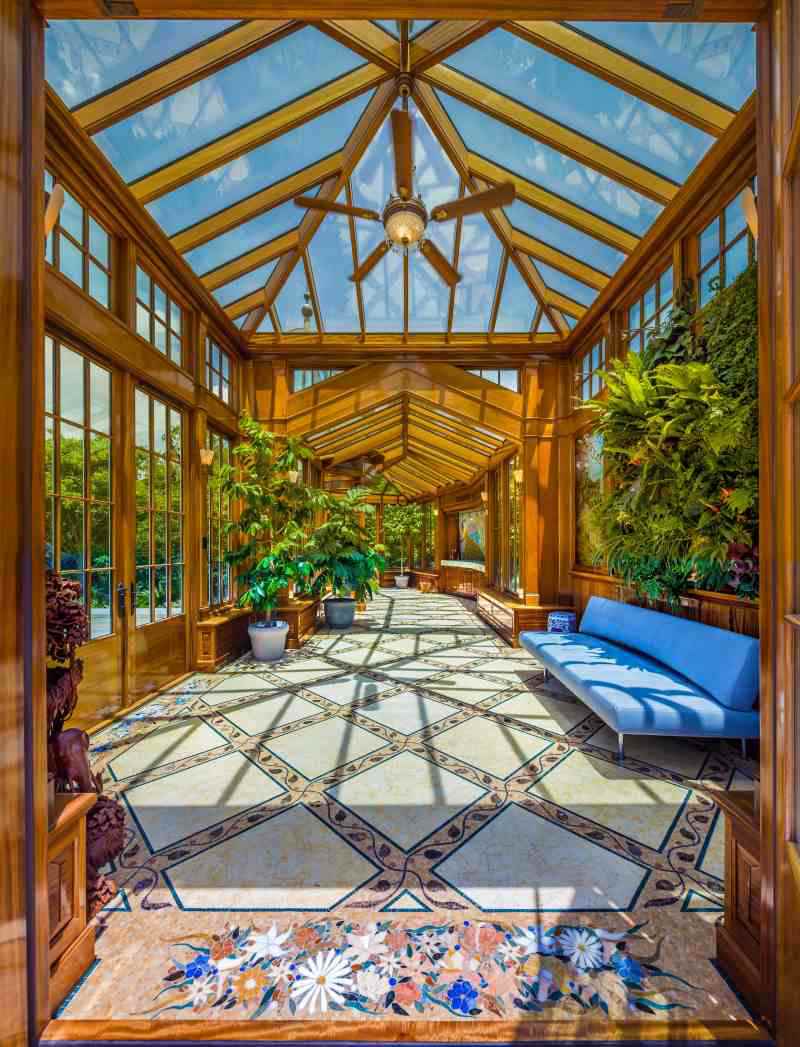 Looks Like A Castle
You could choose the purpose of this white wrought iron gazebo. Whether you are using it for planting flowers or drinking afternoon tea, this iron gazebo has an attractive appearance from the outside. The entire white iron gazebo is like a castle, attracting people to go in and find out.
Gazebo uses 8mm transparent tempered glass as a whole, so people could directly see the beautiful scenery inside. YouFine provides customized services and could design iron gazebos of different sizes for you to meet all your needs.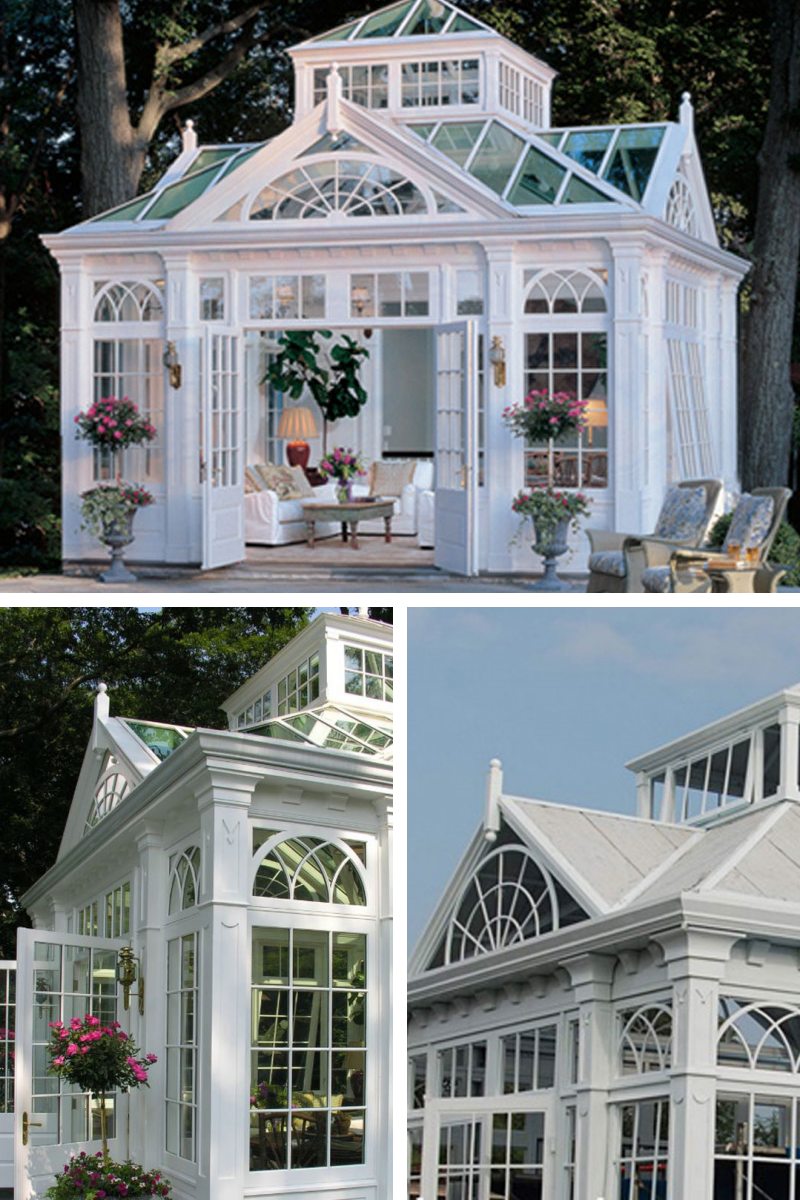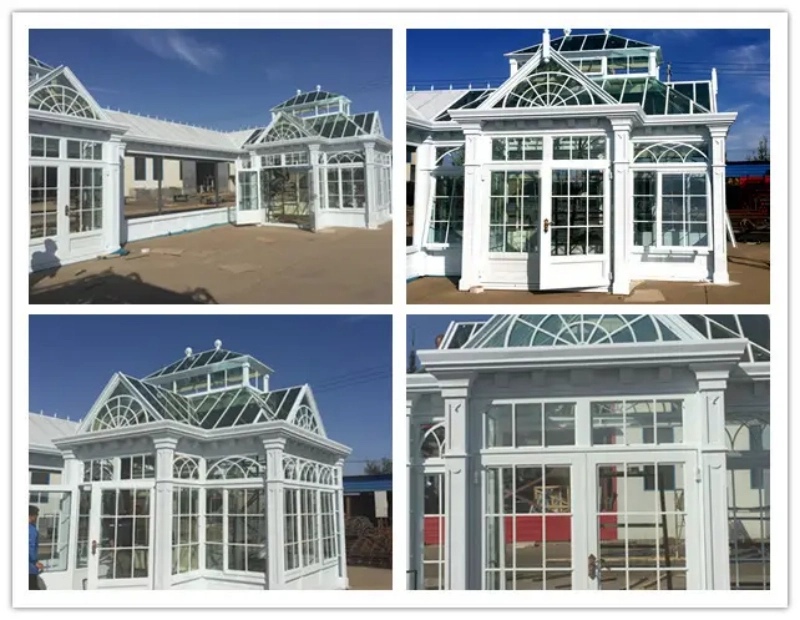 Pursue the Ultimate Craftsmanship
YouFine's artists put 100% seriousness in the production process and devote themselves to making the perfect iron gazebo. Whether it is the pattern on the top of the gazebo or welding the various parts together, the masters have put in their best efforts through their professional skills.  With 40 years of experience, YouFine has continuously improved our technological process to provide customers with outdoor iron gazebos that are not easily rusted, not easily deformed and beautiful.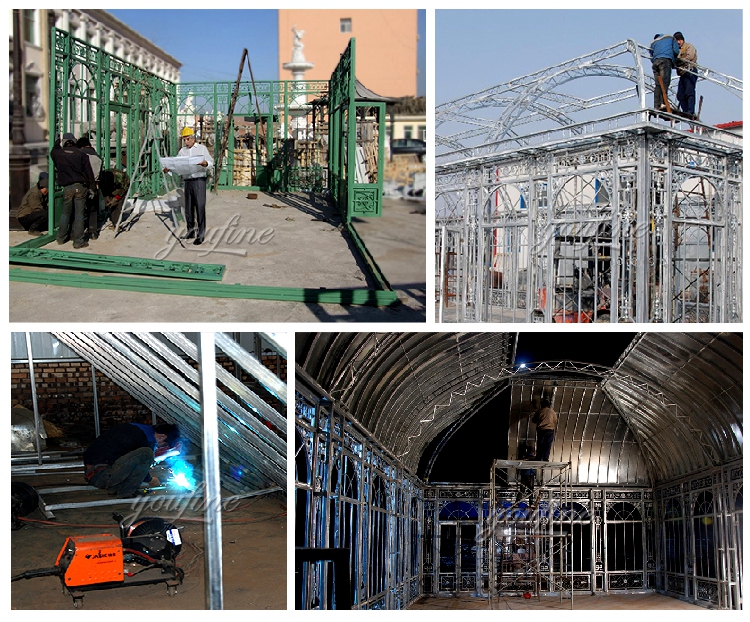 If you want to make your garden more unique and beautiful, then this white wrought iron gazebo would be a good choice. If you are interested, please feel free to contact YouFine.