The marble sleeping lion sculpture is a handcrafted work of art meticulously sculpted by YouFine artists, whose exquisite carving and impressive pose impress every client who sees it. This marble lion sculpture captures the lion in a peaceful sleeping position, with its paws and tail stretched out in front of its body. The posture of the sculpture is so realistic that it looks just like a real lion.
The details of the carving are very much appreciated, from the lion's hair to the full texture of each part. This marble lion sculpture set is carved out of pure natural white marble material and is very high quality.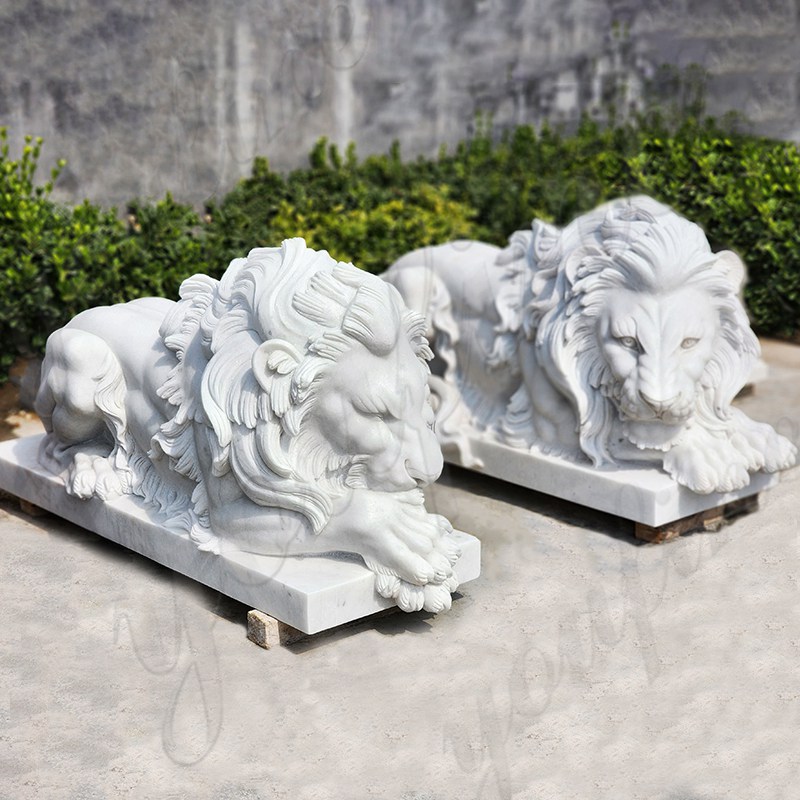 Marble Sleeping Lion Sculpture Garden Installation Feedback:
A marble sleeping lion sculpture is a popular choice for garden decoration. First of all, marble lion sculpture could add elegance and class to any space. A meticulously carved marble lion sculpture is a stunning piece of art. The pose's exquisite appearance and 1:1 reproduction give the lion sculpture a vivid and attention-grabbing look.
These are the latest real feedback pictures from YouFine customers. This white marble lion sculpture is simple to install but brings beauty and tranquility to the garden.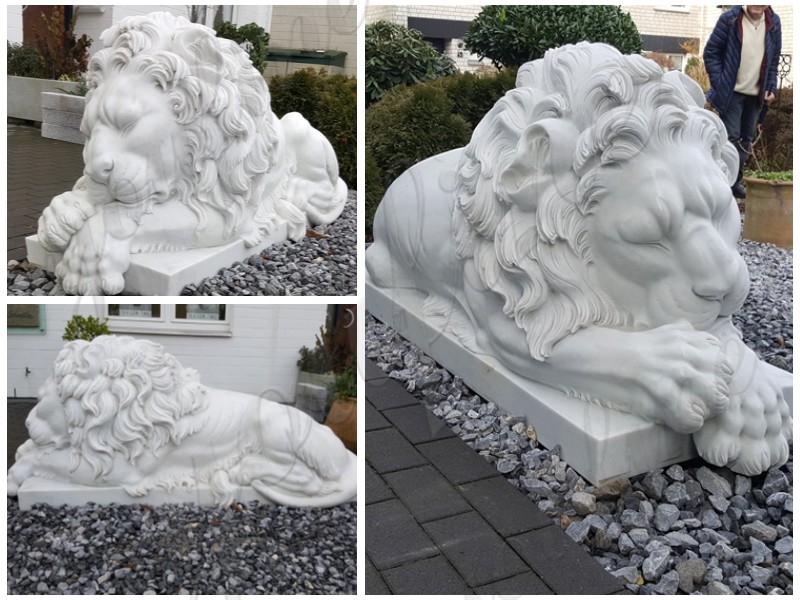 Carving Details and Craftsmanship of the Marble Lion Sculpture:
Carving a marble lion sculpture requires specialized skills and craftsmanship. The sculptor must be able to capture the pose and form of the lion and then restore the essence of the lion in depth.
Starting with a piece of natural, high-quality marble material, YouFine's sculptors pay close attention to every carving detail to ensure that the lion sculpture is both beautiful and realistic. The carving process could take weeks or even months, but the results are always stunning.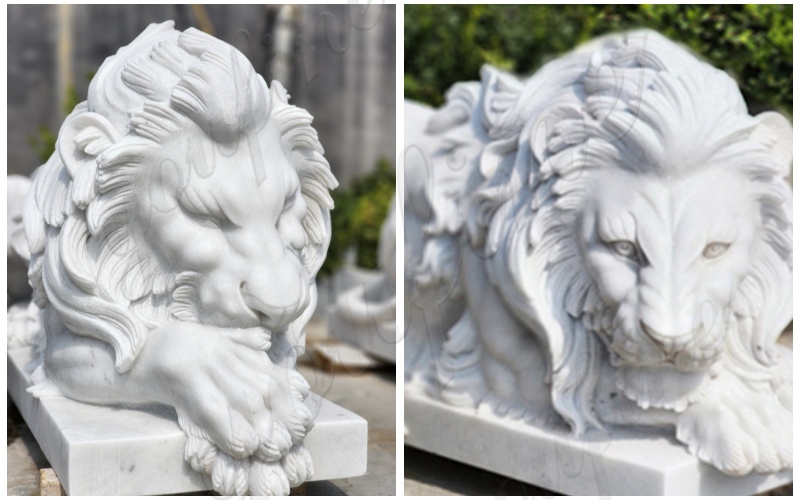 A Wide Range of Natural Marble Materials:
Each type of marble has its own unique characteristics, and YouFine has its own specialized marble mines. This includes white marble, Emmi marble, travertine, and more. Whether it is a vintage-style marble material or a modern-style marble material, we could provide it all.
Of course, you could choose any marble material you want to carve, and YouFine would choose the most suitable marble material for you.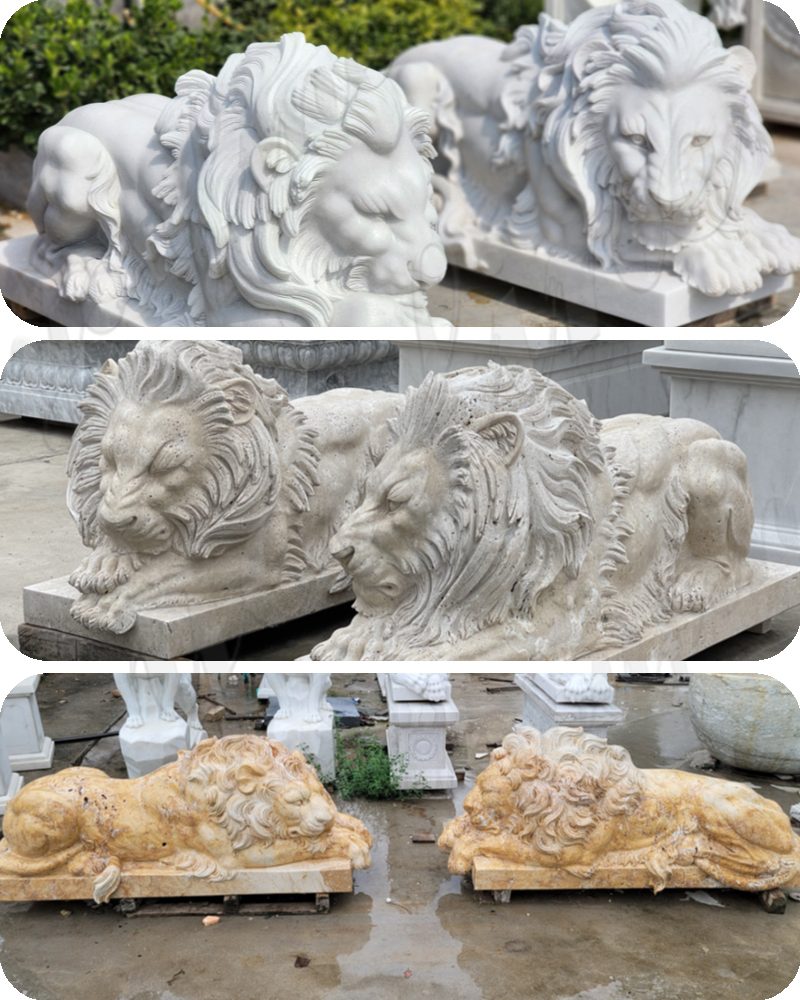 Marble lion sculpture is a hot-selling style at YouFine, and we offer a wide selection of styles, including sleeping lion sculpture, flying lion sculpture, standing lion sculpture, and more. Contact YouFine for more styles and special packages.