Our marble lion fountain is a beautiful piece of art that combines the grandeur of lions with the grace of ladies. This stunning outdoor fountain is made from natural white marble and features four detailed standing lion sculptures around the base. Above the second bowl of the fountain, there are intricately carved sitting lady statues. This design is inspired by the classic European style and will make a grand statement in any outdoor space.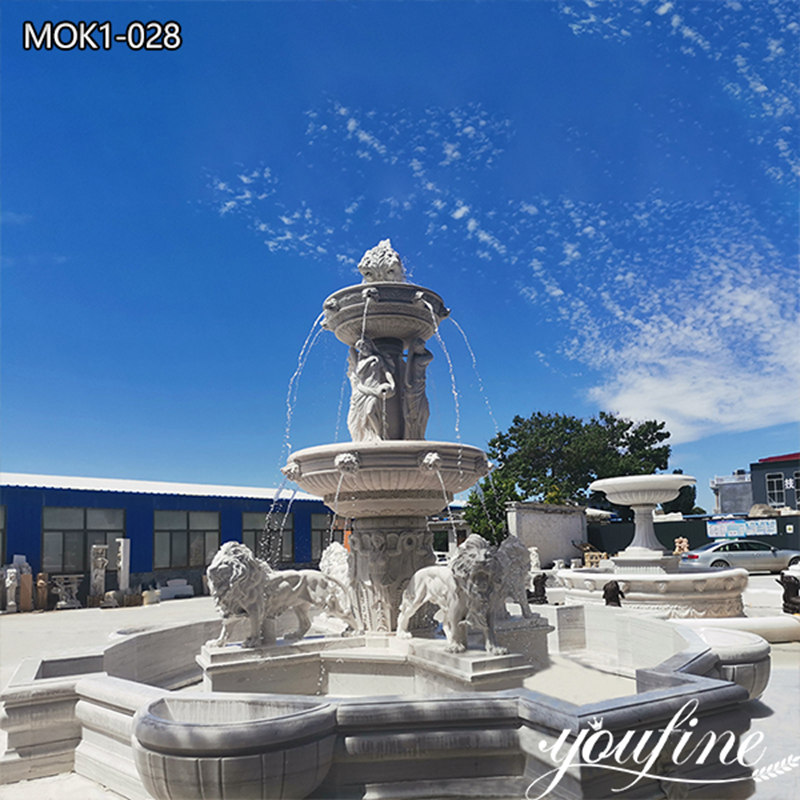 Section 1: YouFine's Marble Carving Artists:
YouFine is a top supplier of marble fountains and our team of professional marble artists is dedicated to providing the highest quality products. Our marble carving artists are skilled and experienced, paying attention to every detail to ensure that the fountain looks as realistic as possible. With our team's attention to detail, we can ensure that every feature is intricately carved to perfection, from the lion's mane to the lady's flowing dress.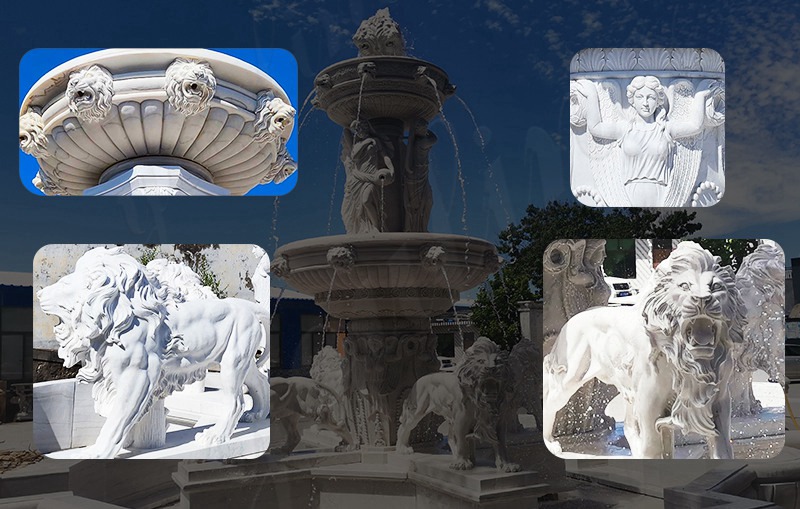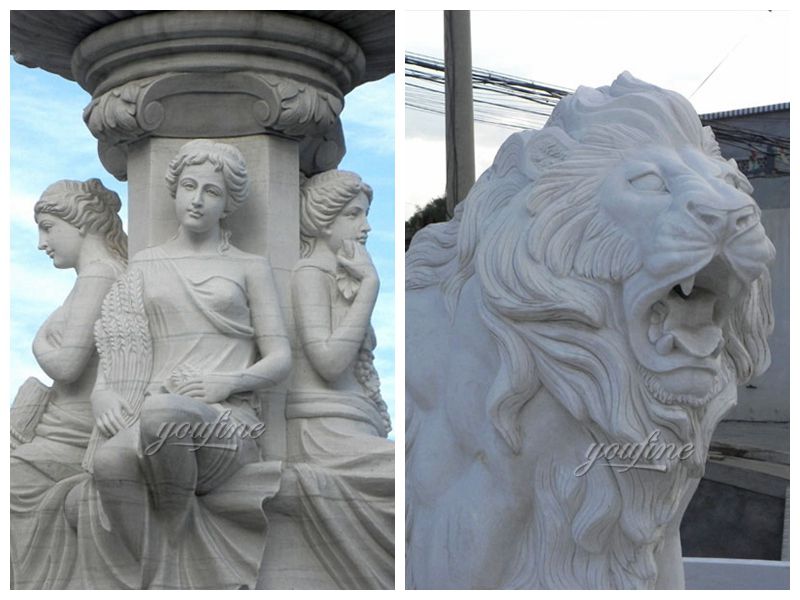 Section 2: Perfect Proportions for a Stunning Appearance
At YouFine, we understand the importance of proportions when it comes to the appearance of an outdoor fountain. Our team of designers and artisans are experts in achieving the perfect proportions for a stunning appearance. We carefully consider the size and shape of each element of the fountain to ensure that it looks beautiful from every angle.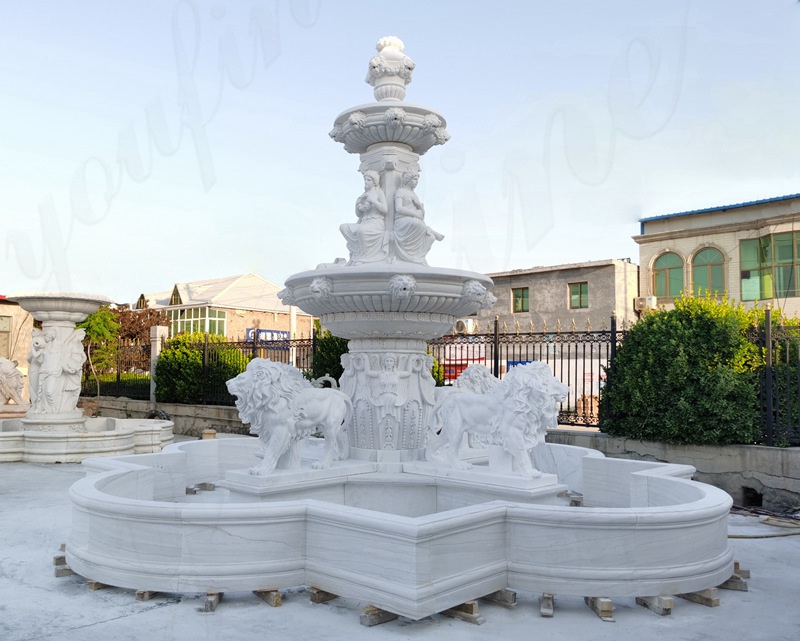 Section 3: One-Stop Marble Fountain Service
As a top supplier of marble fountains, YouFine is dedicated to providing our customers with a one-stop service. Our services include fountain design, production, and delivery. Before delivery, we test the water effect of the fountain to make sure it is working perfectly. We also provide detailed assembly drawings and labeling to ensure a smooth installation process. We are committed to providing our customers with high-quality products and top-notch services.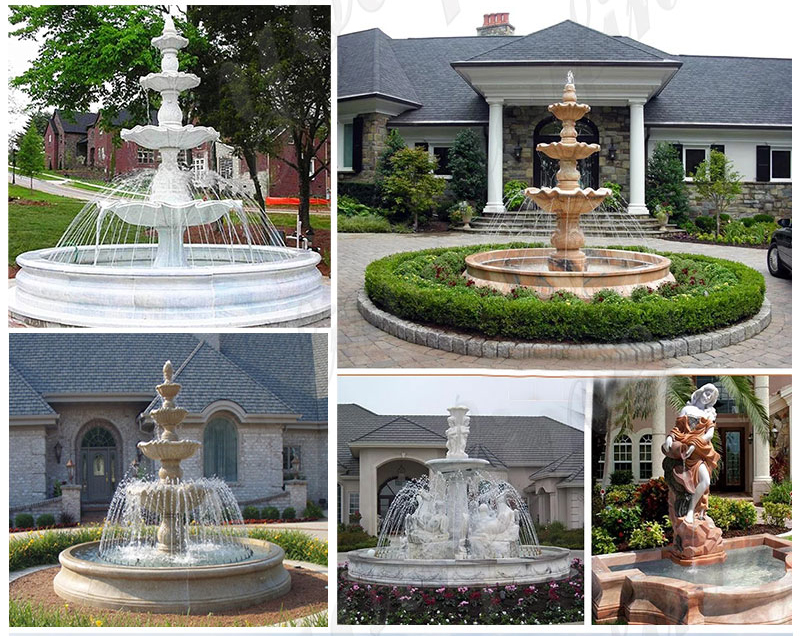 Choose YouFine as your one-stop supplier for exquisite
marble fountains
, where we prioritize every detail and offer comprehensive services to ensure your satisfaction. Contact us today to create your dream marble lion fountain or any other marble fountain design.