Large Iron Gazebo Details:
This large iron gazebo has been one of the most popular gazebos in YouFine factory and could be applied in many situations. All of this iron gazebo is made of galvanized pipe which has a galvanized layer and could effectively prevent the iron gazebo from oxidizing and rusting. The surface of the gazebo applies the powder-coated method to color and is painted by professional spray painting masters, and the color on the surface could last for many years.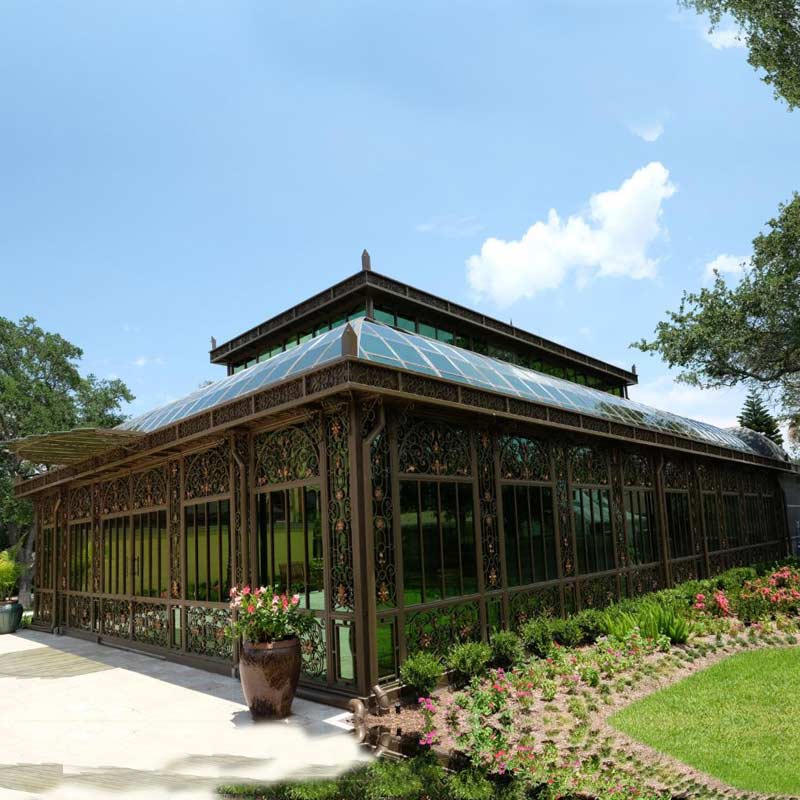 Coloring Method:
This large iron gazebo applies the powder-coated method and is finished by professional coloring masters. Our professional spraying masters spray the plastic powder evenly on the surface of the gazebo and it would finally form an electrostatic powder coating on the surface. Different from spray paint which might cause harmful impacts on health and the environment, this coloring method has no effect on human health and less pollution to the environment. And applying the power-coated method would make the color on the surface last longer than other sculptures.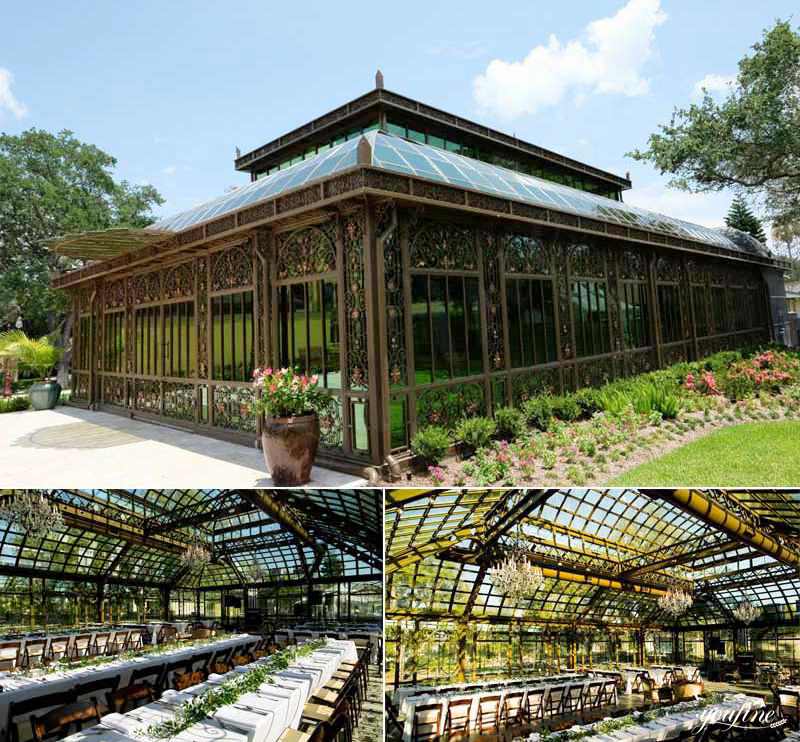 Make Sure Successful Installation:
After receiving the products, you would receive another gift prepared by YouFine, which is detailed installation drawings and guidance. In order to help every customer install the sculptures successfully, the YouFine factory invites professionals to paint an installation drawing for customers. And YouFine has summarized a series of detailed installation guidance which includes word description, picture explanation, and video guidance. All of them are detailed, useful, and easy to understand.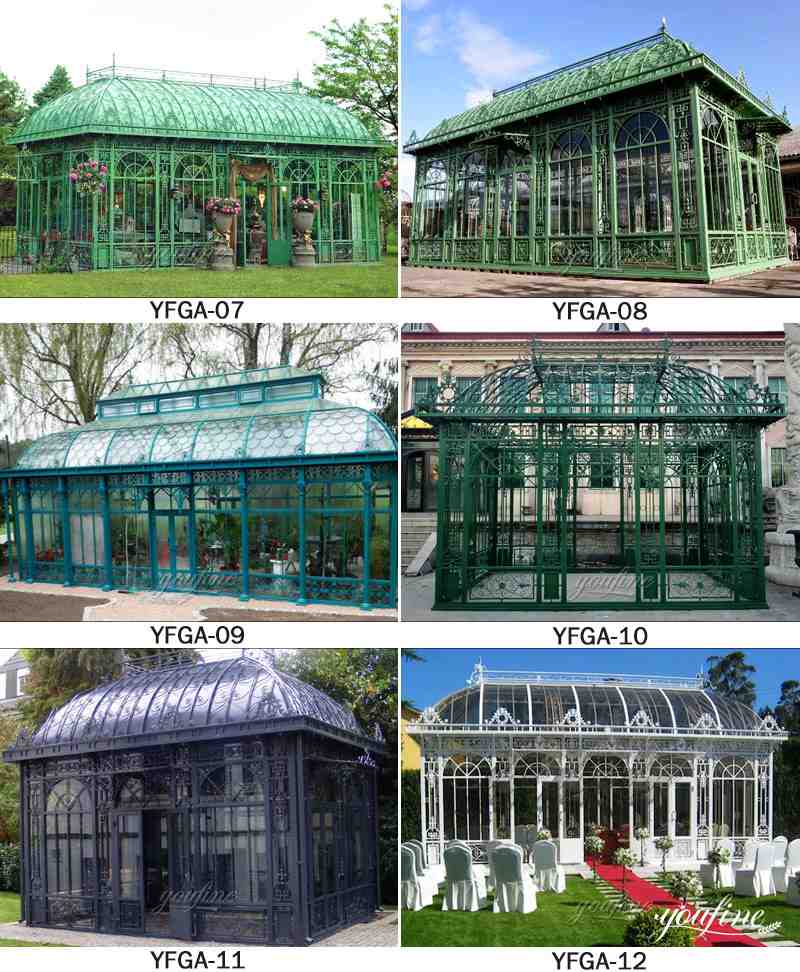 Choose a Reliable Factory:
The YouFine factory has been engaged in sculpture manufacture for more than 35 years and is an expert in design and manufacturing
iron gazebos
.
For many years, YouFine provides thousands of well-design sculptures for customers from all over the world. And sculptures of YouFine have been wonderful decorations for private houses and public gardens. Some customers choose the sculptures of YouFine again and over again and are willing to share the factory with others who want to buy sculptures. The recognition and praise from customers are the most powerful evidence to show how reliable the factory is.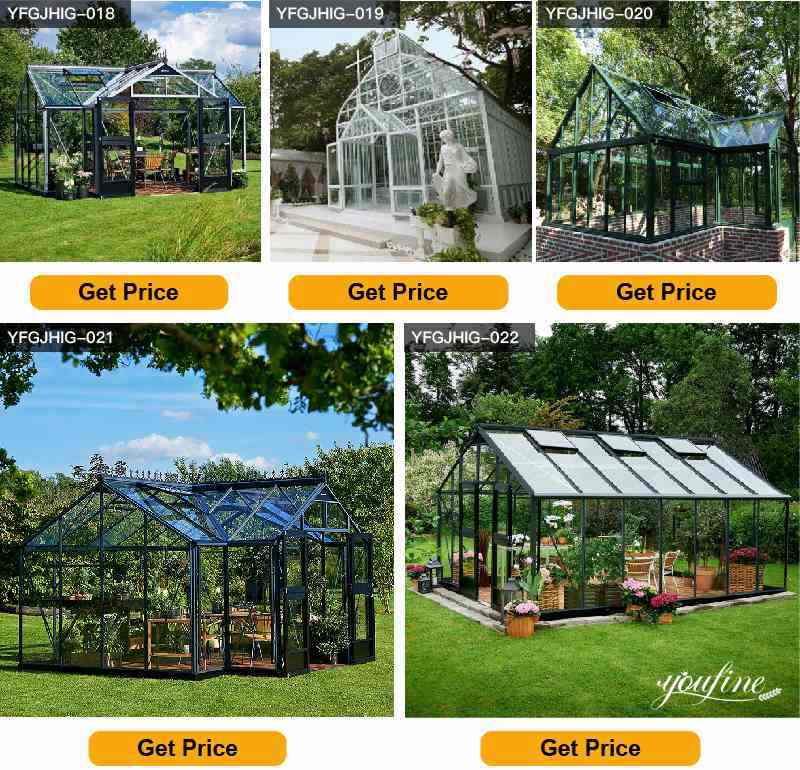 Please contact us and find out exquisite sculptures you like.