This white wrought iron gazebo is also called an orangery, which could be used for leisure or for planting flowers. Furniture, sofas, coffee tables, flowers, small fountains, sculptures and more could be placed inside. It could bring you and your family a free leisure time, and it would be a pleasure to sit in it and drink afternoon tea.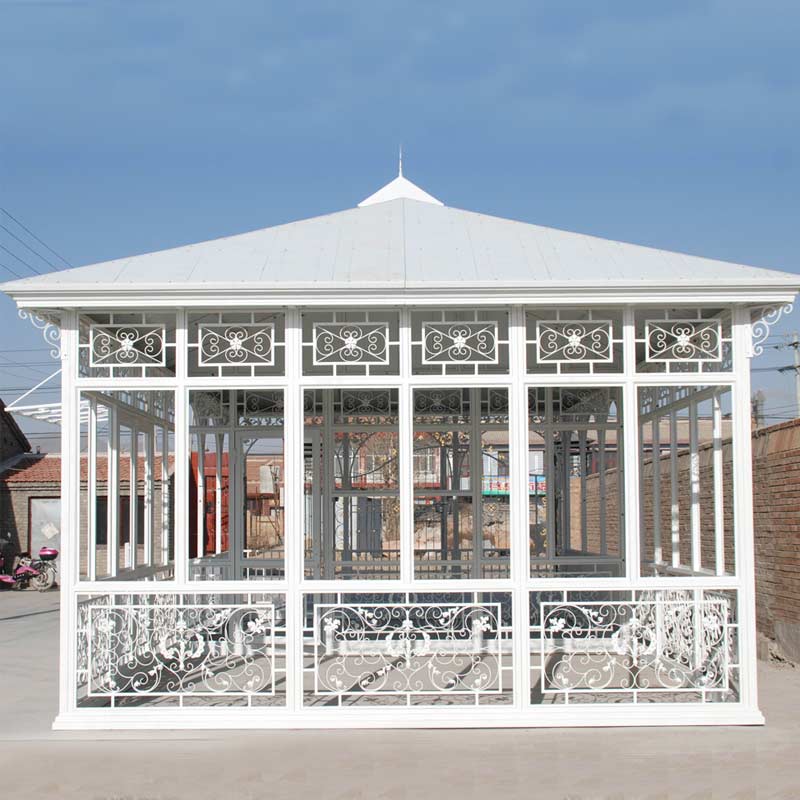 Superb Craftsmanship
The top pattern of this wrought iron gazebo is high-grade and beautiful, and the four sides are hollowed out, which is very suitable for enjoying the coolness inside. Every pattern is carefully crafted by master craftsmen, and YouFine has ingenious designs that other factories do not have. No matter where this large iron gazebo is placed, it would be a beautiful scenery, attracting people to come in and rest.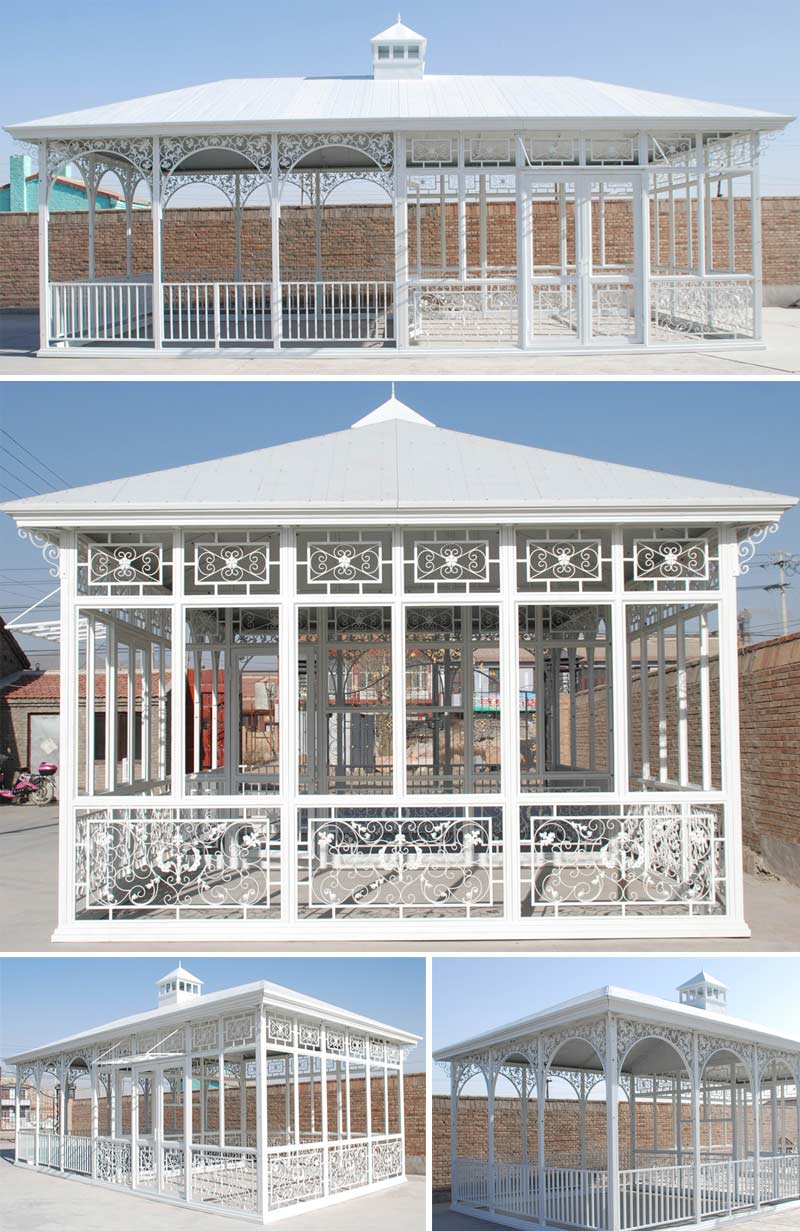 Considerate Preparation before Shipment
Before shipping, the factory would make a trial installation of each wrought iron gazebo, adjust the inappropriate places, and provide customers with photos and videos. Each product is shipped individually wrapped in film and secured with strong wooden strips.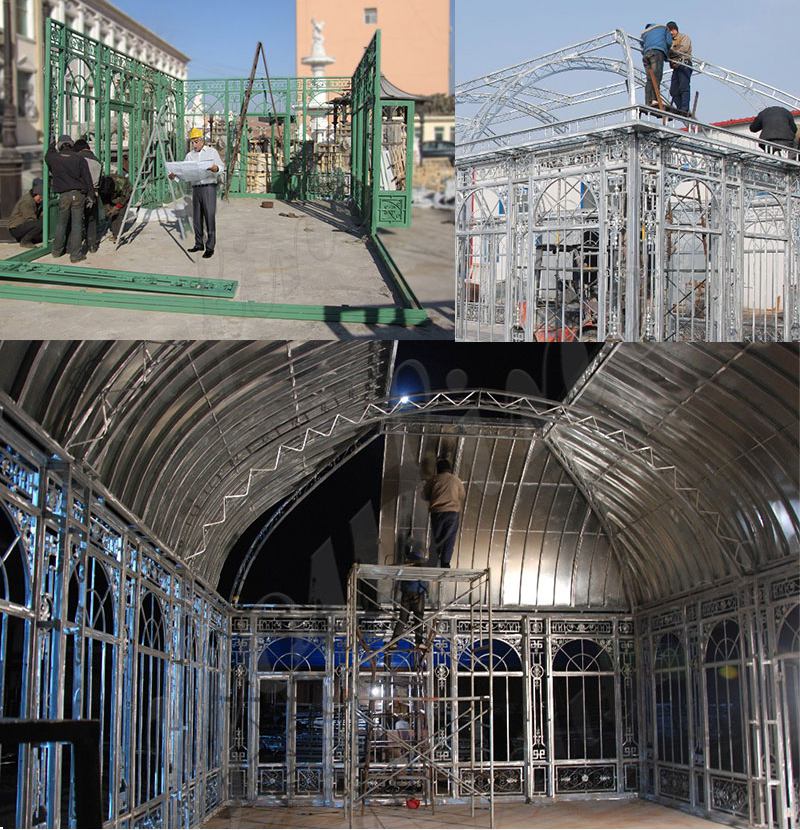 Customized Service
The orangery shown in the pictures measures 1000 cm * 500 cm and has a height of 546 cm. YouFine could customize outdoor iron pavilions of different sizes for you, which could be scaled up or scaled down, and everything depends on the needs of customers. YouFine's professionals could also provide you with catalogs for you to choose from, with a wide range of iron gazebos for you to enjoy.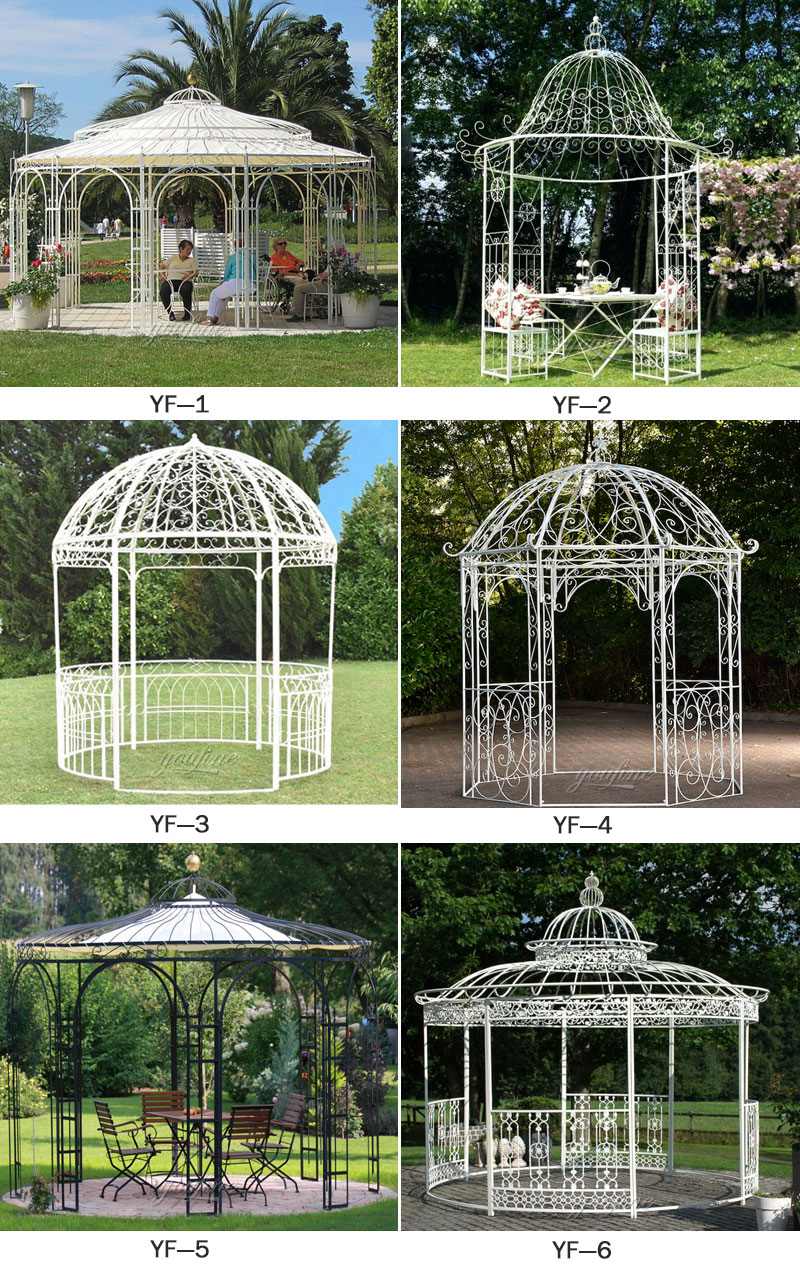 YouFine strictly controls the quality of the iron gazebo, if you are interested in enjoying afternoon tea in the orangery, please feel free to contact us.