Garden Iron Gazebo Details:
This modern grand iron gazebo has been one of the hot-sale gazeboes in recent years and could be applied in many situations. The whole pavilion is made of galvanized pipe, and the galvanized layer on the surface can effectively prevent the iron gazebo from oxidizing and rusting. The surface of the gazebo is painted by professional spray painting masters, and the color is painted evenly and hard to fade.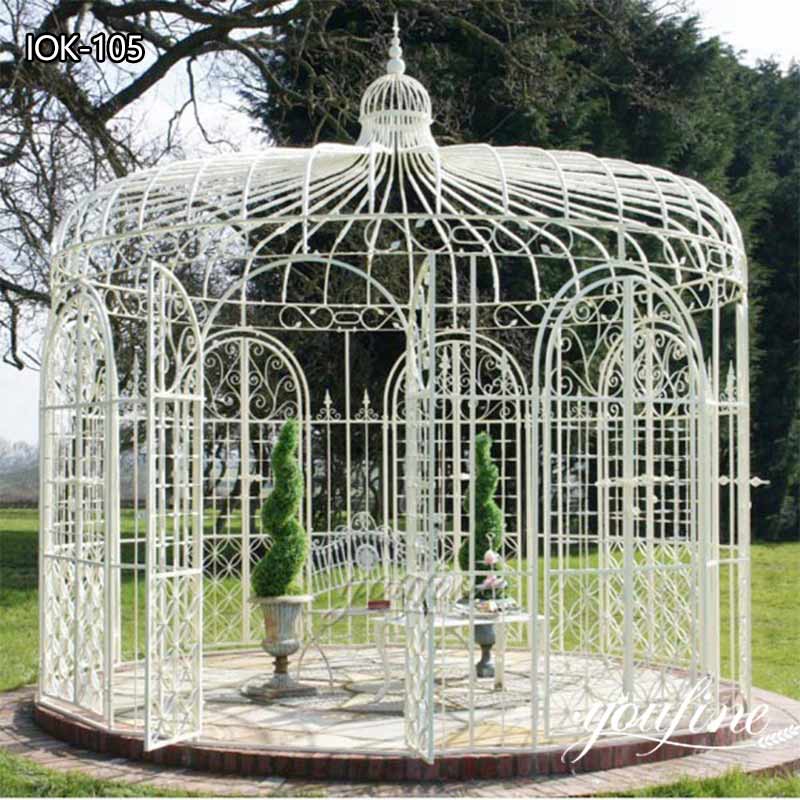 Coloring Method:
This white iron gazebo is colored by the powder-coated method. Our professional spraying masters spray the plastic powder evenly on the surface of the gazebo and form an electrostatic powder coating. Compared with spray paint, this coloring method has no effect on human health and less pollution to the environment. Besides, the color of the surface will be more uniform and firmer. There is no denying that iron gazebos that apply the power-coated method would last longer than other sculptures.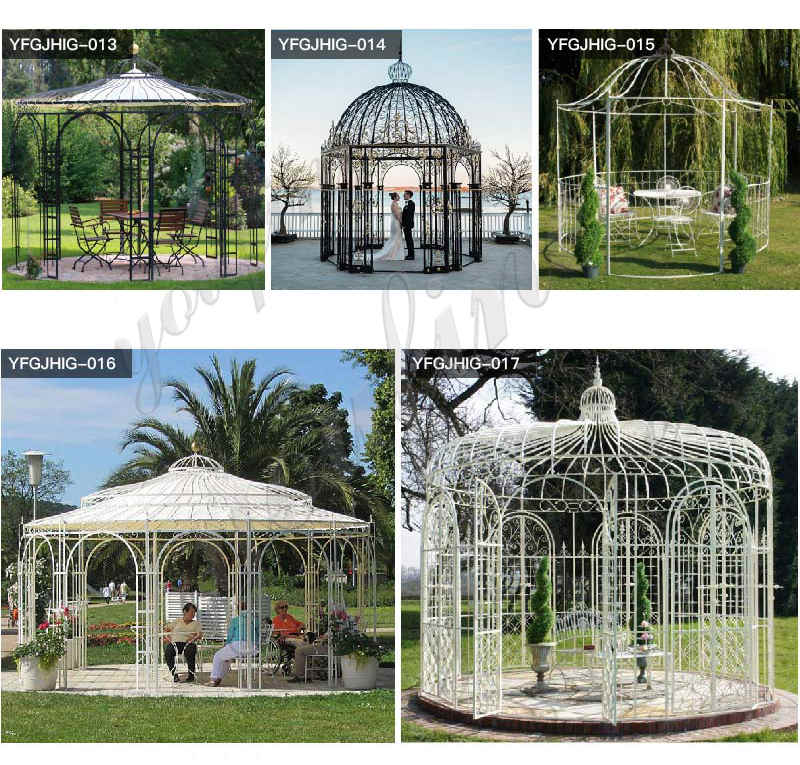 Where Need an Iron Gazebo?
If you are preparing for an outdoor wedding, you might need such a beautiful gazebo. It is a good idea to place this gazebo on a lawn and decorate it with some flowers. It must be a wonderful decoration for your wedding.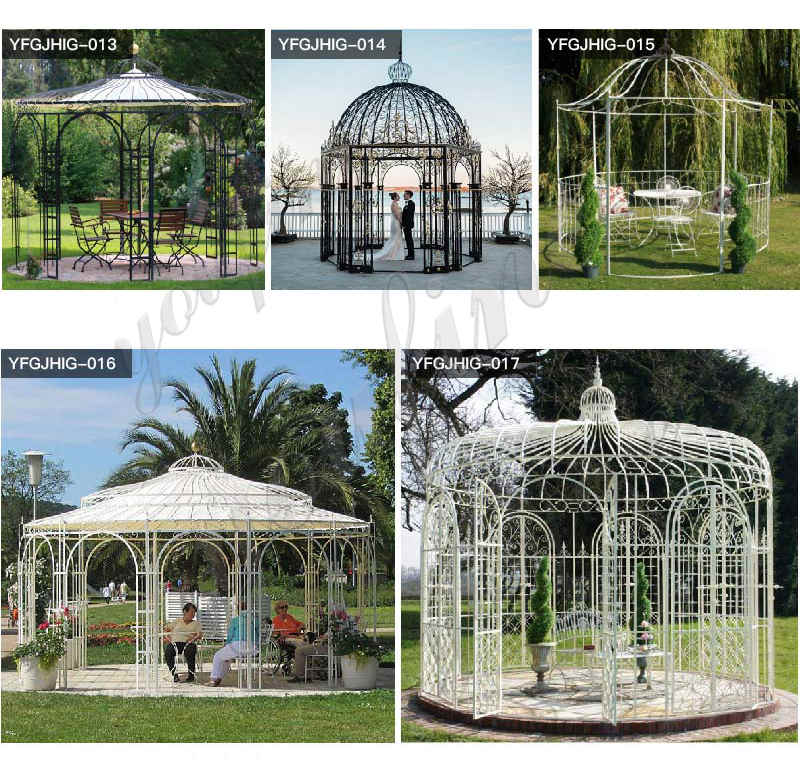 Suitable for Shopping Malls
This iron gazebo could be applied in some shopping malls when they intend to hold some displays. Some brands, especially cosmetic enterprises, would hold some displays from time to time. And they usually use some well-designed gazebos to attract more customers and display their products.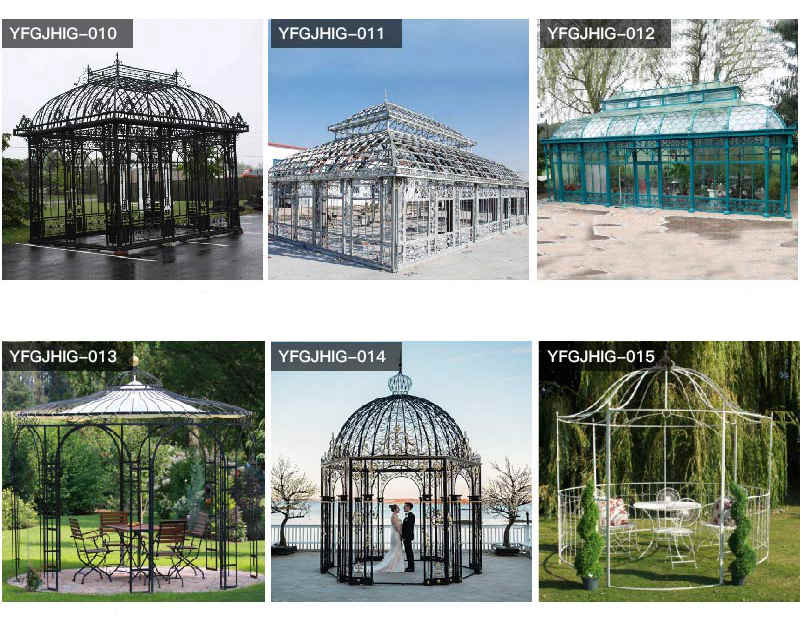 For private customers, they could place this
iron gazebo
in their private garden as a sunroom and a garden decoration at the same time. You could enjoy an afternoon tea with your family in the gazebo or hold a party with your friends sometimes.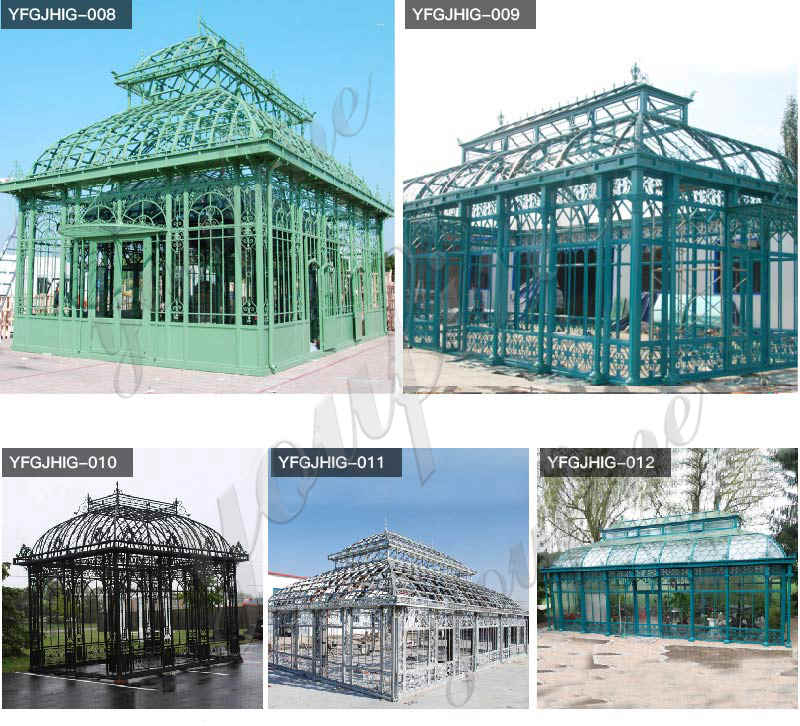 There are a variety of well-designed and high-quality wrought gazebos in the YouFine factory. If you need it, please contact us and know more about that. Our consultants would patiently introduce every gazebo you like and give you some professional purchase suggestions.