If you have a charming garden, don't overlook the garden decoration. Good decoration will make your garden more charming. But when choosing decorative materials and products, I believe you must be very upset. But don't worry, because you found us.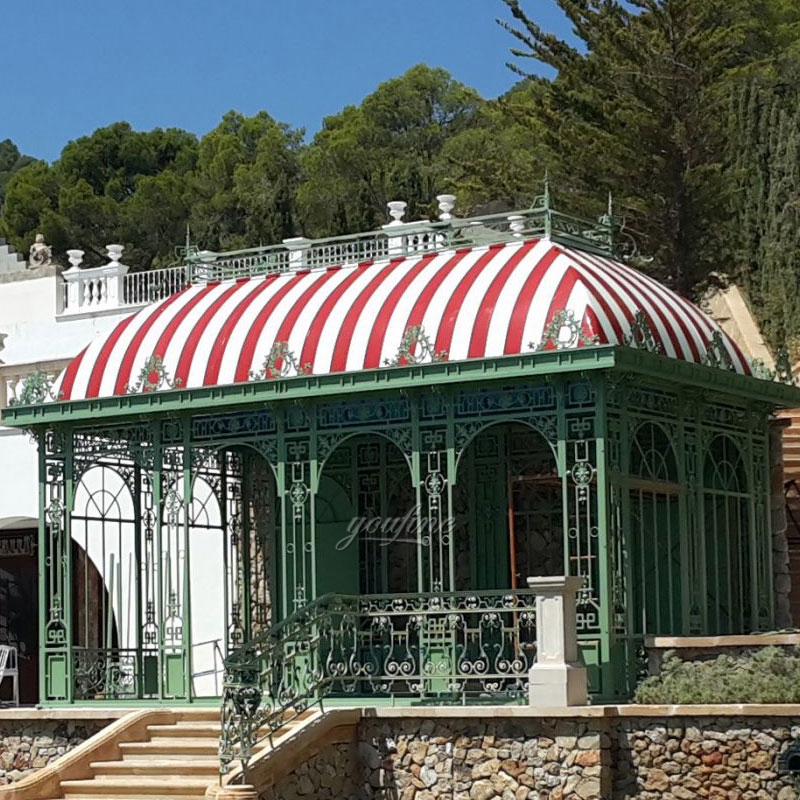 Make Your House Look Very Attractive
Our website has many products suitable for gardening. In addition to marble and bronze products, one of them is a Green Iron Pavilion Decoration, which is best suited to the surrounding environment, just like an outdoor house. A metal-style iron pavilion decoration could help your house look very attractive.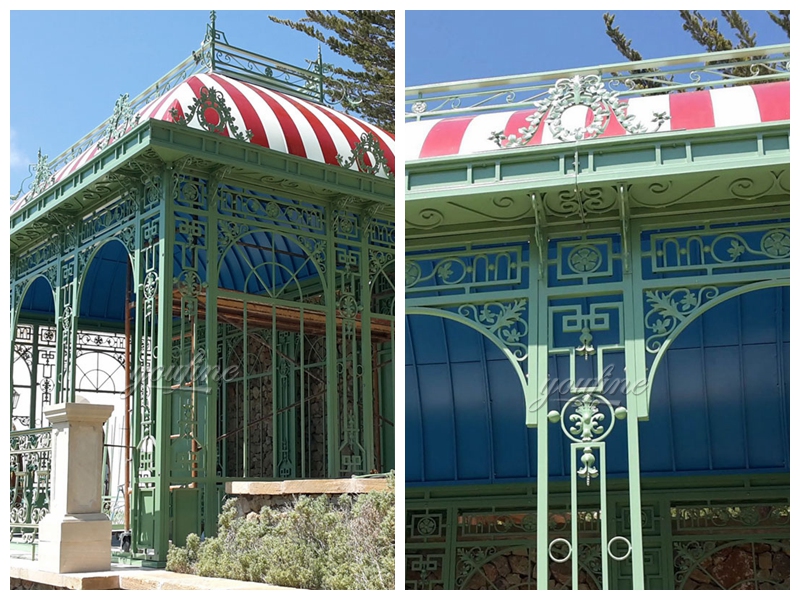 Windproof and Rainproof
We will also call it the Orange Pavilion, which could withstand the rain, wet, cold and hot environment after anti-rust treatment. This  Green Iron Pavilion Decoration is actually a beautiful house. When you have a pavilion in your backyard, you will see new scenery, fresh air and wonderful views in the garden.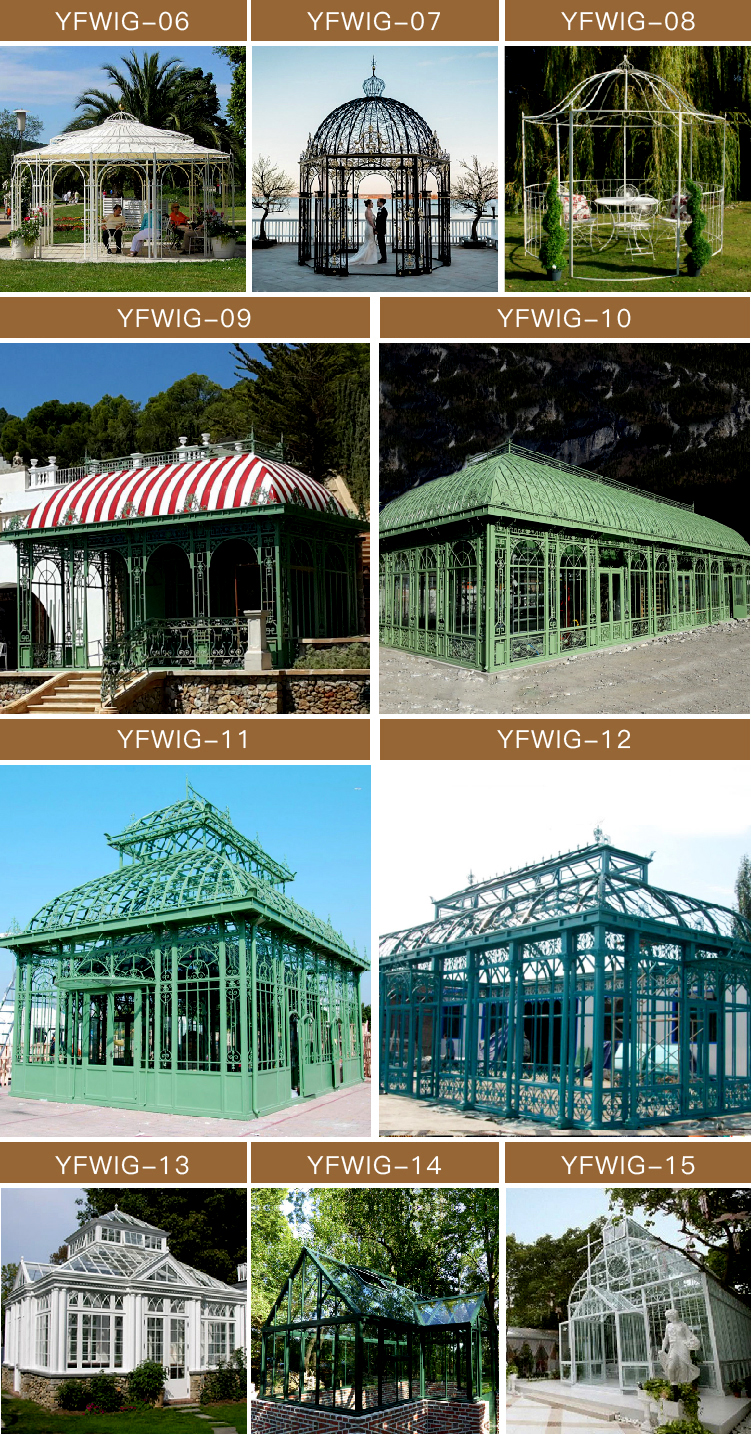 Add More Possibilities to Your Backyard
Sometimes people need time to appreciate the fresh environment, and putting a 
Green Iron Pavilion Decoration
 in the backyard is definitely the right thing to do. Home garden decorations made from large products such as our garden pavilions will add more possibilities to your backyard.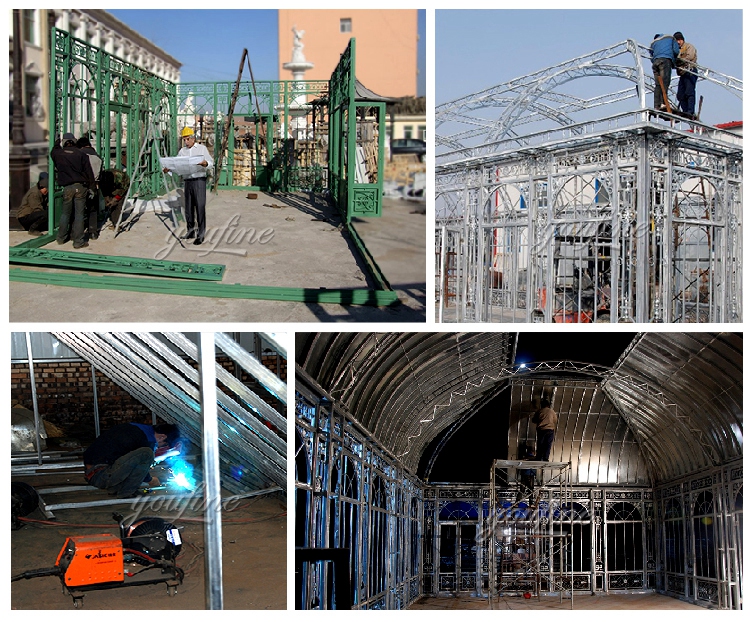 Our products are custom-made, you could tell us the size you need before production, we will give you more suggestions and quotations. We are always waiting for your information.