White Marble Gazebo Introduction:
This large white marble gazebo was created specifically for wedding decoration. It is supported by 8 round columns, which enlarge the overall space of the gazebo. The top of the white marble gazebo outdoor is designed with a black openwork iron cap. Of course, the color of the gazebo cap could be adjusted according to your needs.
The body of the gazebo is made of A-grade white marble material, which makes the gazebo look very bright and clean. It is not only suitable for outdoor wedding decoration but also could be used as a venue for family and friends to gather and relax.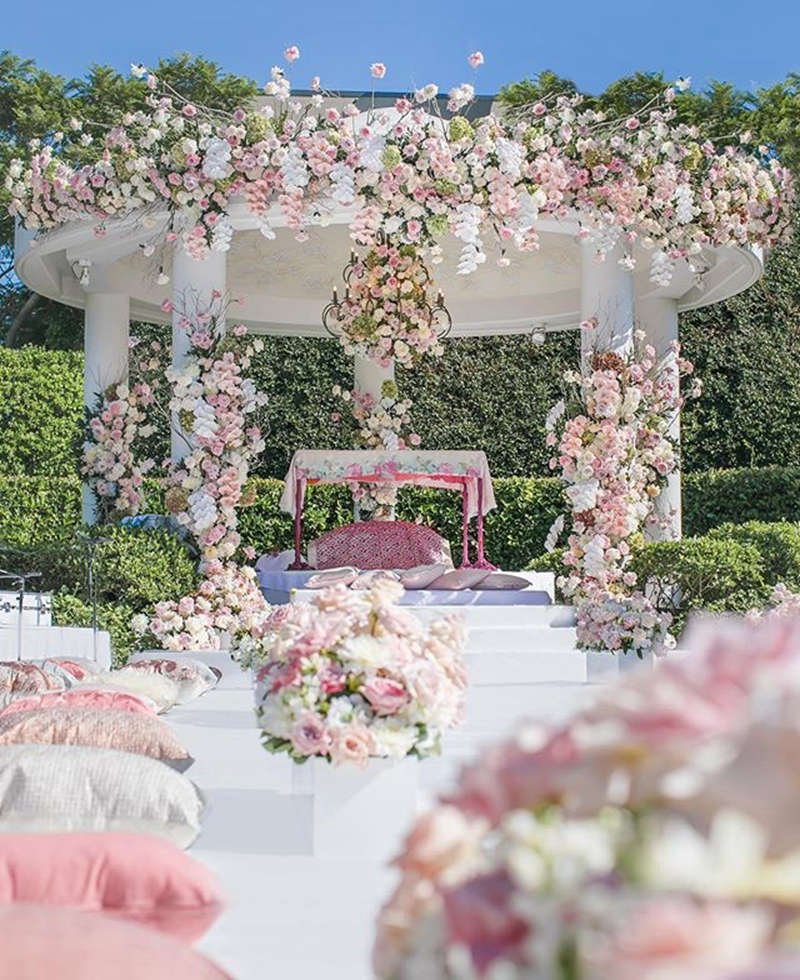 、
Advantages of the Gazebo Made by YouFine:
Marble gazebo
outdoor is one of YouFine's main categories and one of YouFine's most popular products. The main reason is that YouFine pays attention not only to the beauty of the gazebo but also to its quality and safety.
First of all, YouFine has a team specialized in making marble column gazebos, they have decades of experience in this field and could answer all your doubts.
It is worth mentioning that YouFine's pavilion cap is fixed with extra steel between the gazebo cap and the gazebo beam, and between the base and the column. It is also safer, especially in the earthquake and windy areas.
In addition, the YouFine team would send professional installation preparation and steps to customers, and we would be ready to answer any questions you may have.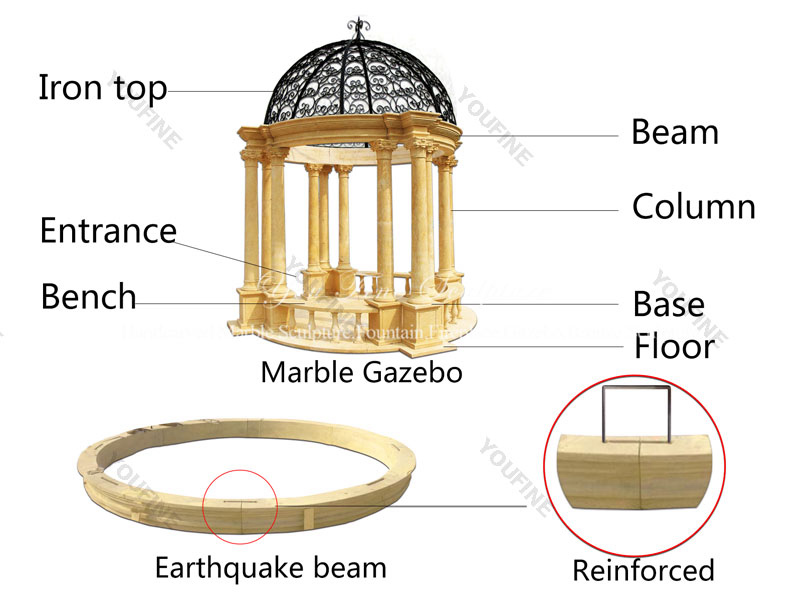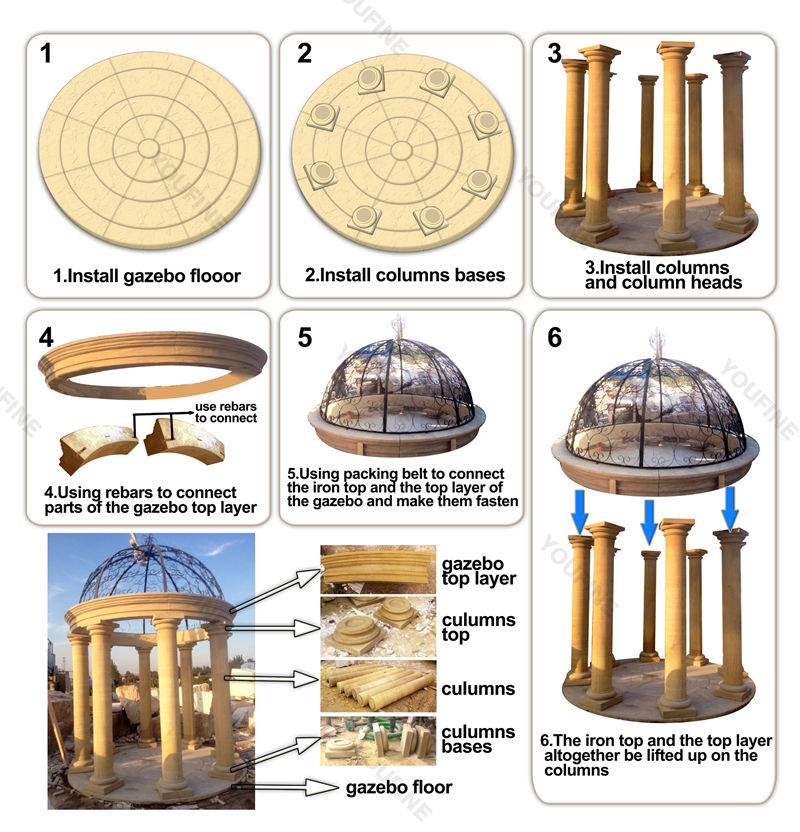 Professional Packaging:
YouFine pays great attention to the customer's purchasing experience and could take the packaging very seriously.
1. Each part of the gazebo is individually packaged and marked with numbers. And customers would receive a detailed list of the kiosk.
2. In the middle of each part, we would fix it with wooden strips to prevent shaking and damage.
3. Usually 2-4 columns are packed one by one, which could increase security and avoid unnecessary troubles for customers.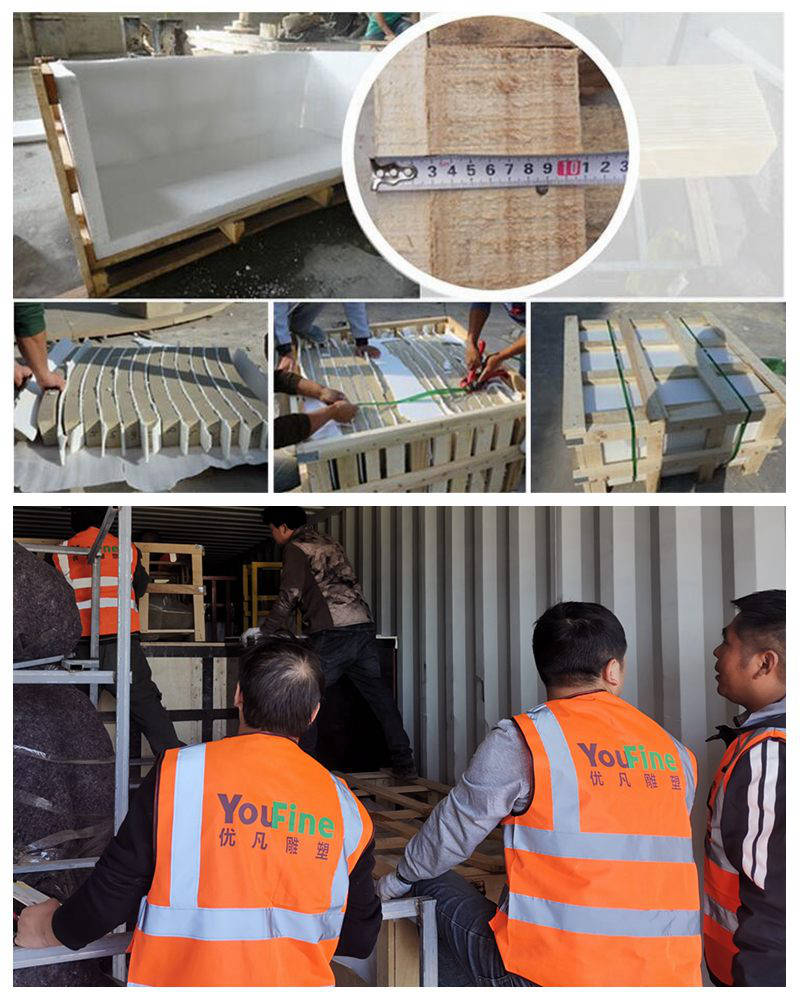 Marble Gazebo Maintenance Advice:
Most importantly, YouFine recommends that the foundation must be smooth and hardened by a professional team before installation to ensure the long-term safety of the marble gazebo.
At the same time, post-care is also very important. Our marble gazebos are usually carved out of high-quality white marble. This natural marble would naturally become brighter and brighter with time and sunlight.
Therefore, we just need to wax and clean the gazebo regularly to keep it clean.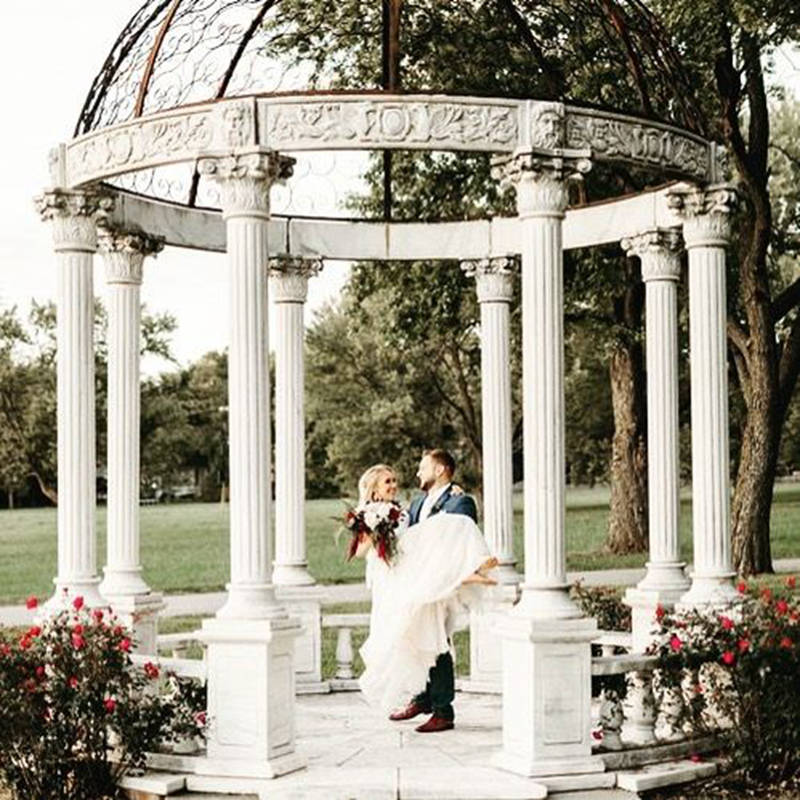 YouFine is a professional marble sculpture supplier, we not only provide custom solutions for sculptures but also could meet all ideas of our customers. Now YouFine factory has a large number of discount marble gazebos in stock, come contact us to order beautiful gazebos.