In 1858, a small town between the Virgin Mary in the Pyrenees in the south of France, the Madonna of Lude appeared to the poor woman Bernard, recited the rosary, prayed for sinners, and caused a mountain of spirits to rule The patient, since then, Lude Shengshui has treated many people who are seriously ill or terminally ill in the body or in the soul.
About Our Lady of Lourdes
At the beginning and end of the eighteenth appearance of the Virgin, after a rigorous investigation by the church, Shen Shen's credibility, namely the creation of the Church of Our Lady of Lourdes, soon became one of the world's most famous pilgrimage sites.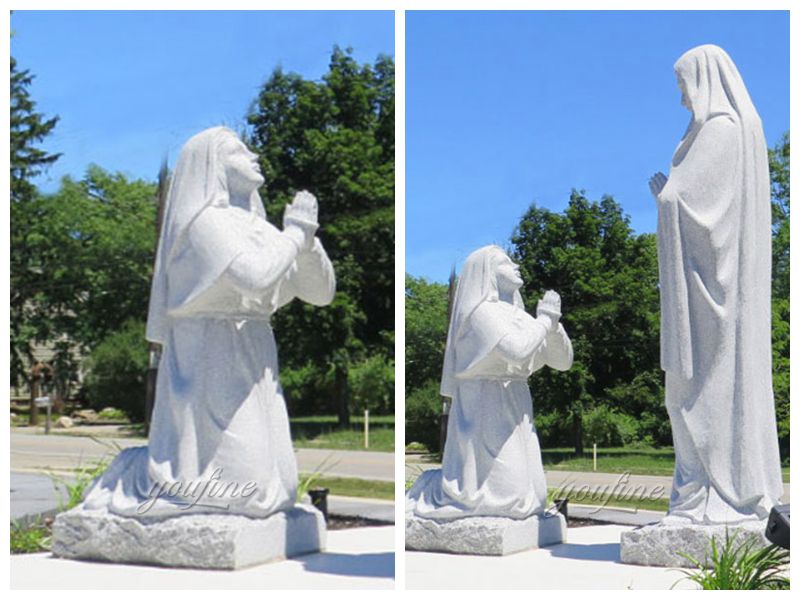 Miraculous Healing in the Catholic Church
There is often a miraculous healing in the Catholic Church, and we especially mention the facts of Lud because it is the best known. Anyone with knowledge, whether he believes in Christ or not, could not deny its authenticity as long as he sincerely studies the many facts that Lud has had in an objective manner.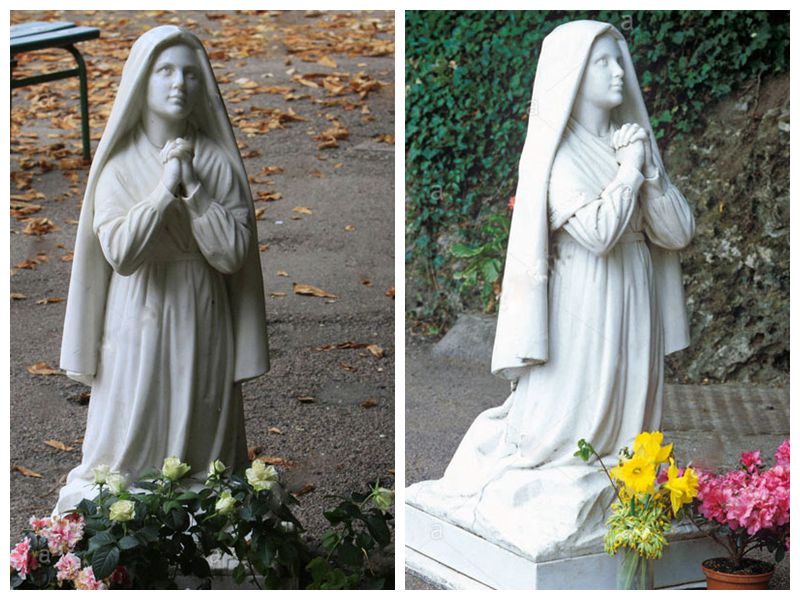 Customized Service
If you are also a devout believer and want to place a sculpture of the Lourdes Virgin White Marble Sculpture at home or in the garden, we are happy to hear from you and can customize the size according to the style you need.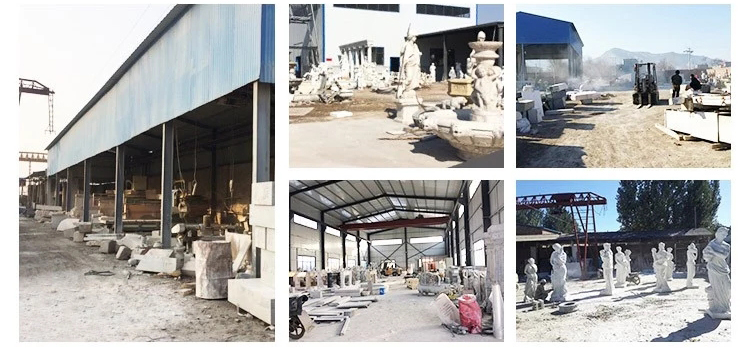 Professional Factory
We are a sculpture factory with more than 30 years of history, we specialize in making natural stone sculptures. Our sculptors are experienced and everyone has many years of experience in carving the Lourdes Virgin White Marble Sculpture, you could rest assured of quality and quality.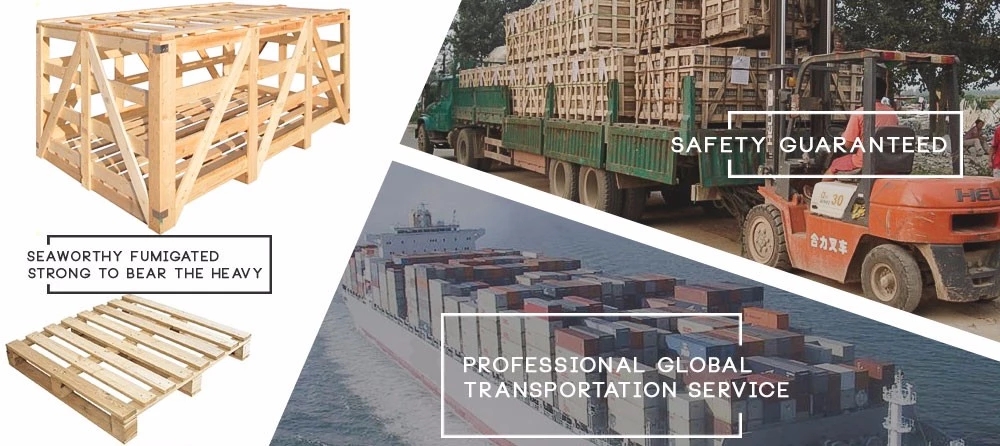 We support multiple payment methods and our products are shipped worldwide. The product is surrounded by soft cotton and is fixed in a wooden box, which is very safe.

Which Lourdes Virgin White Marble Sculpture do you like? Please leave a message or send us an email, we will give you more product details and quotes.