As you could see, this giant blessed Virgin Mary statue was exclusively customized by YouFine for a customer and carefully carved by experienced professional artists. Don't worry about the size, because YouFine could provide customized services. Any size and style are based on the customer's needs.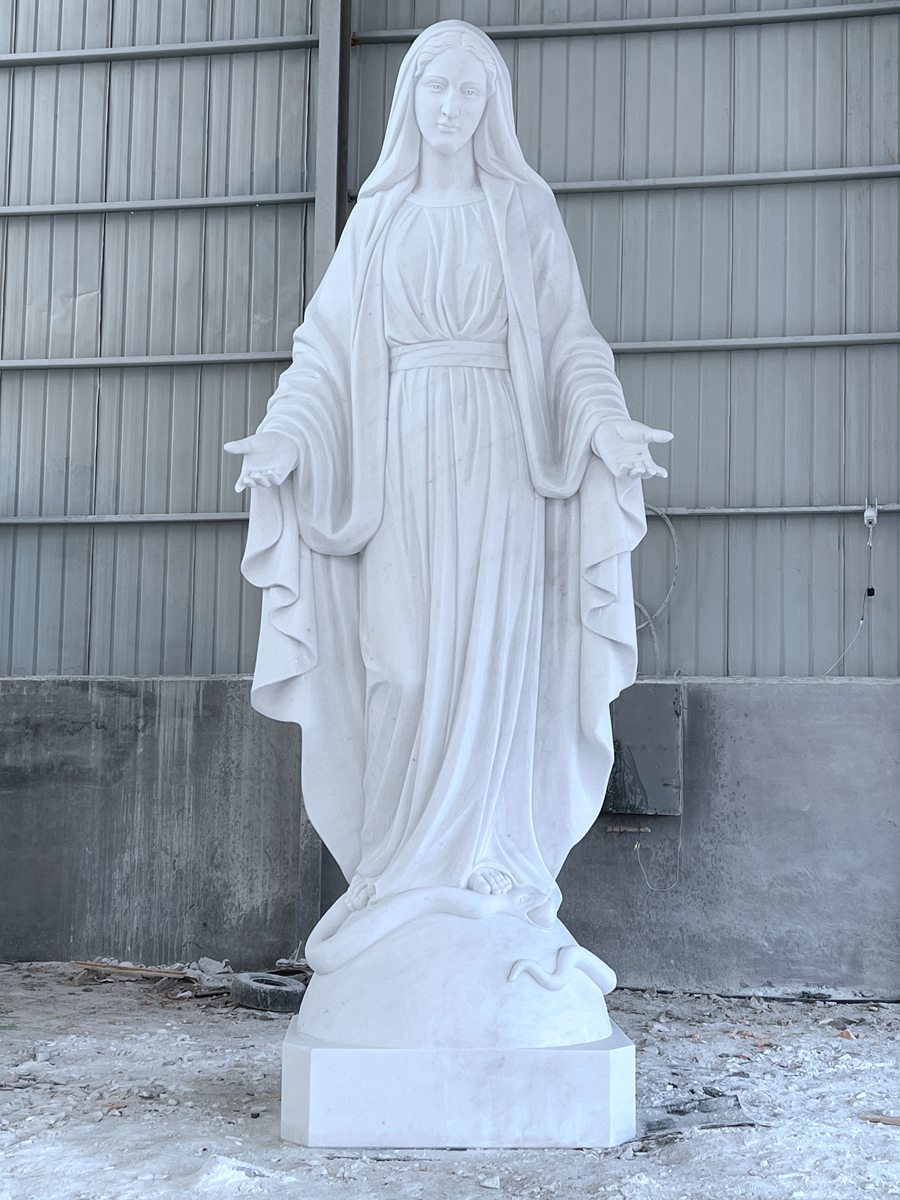 Blessed for Everyone
Imagine that in front of us there is a large marble statue of the Virgin Mary, with her hands spread out and looking straight ahead at everyone, as if praying for everyone. The Virgin Mary's feet are carved with her symbol: a snake. Spectacular is no longer enough to describe such a sacred scene.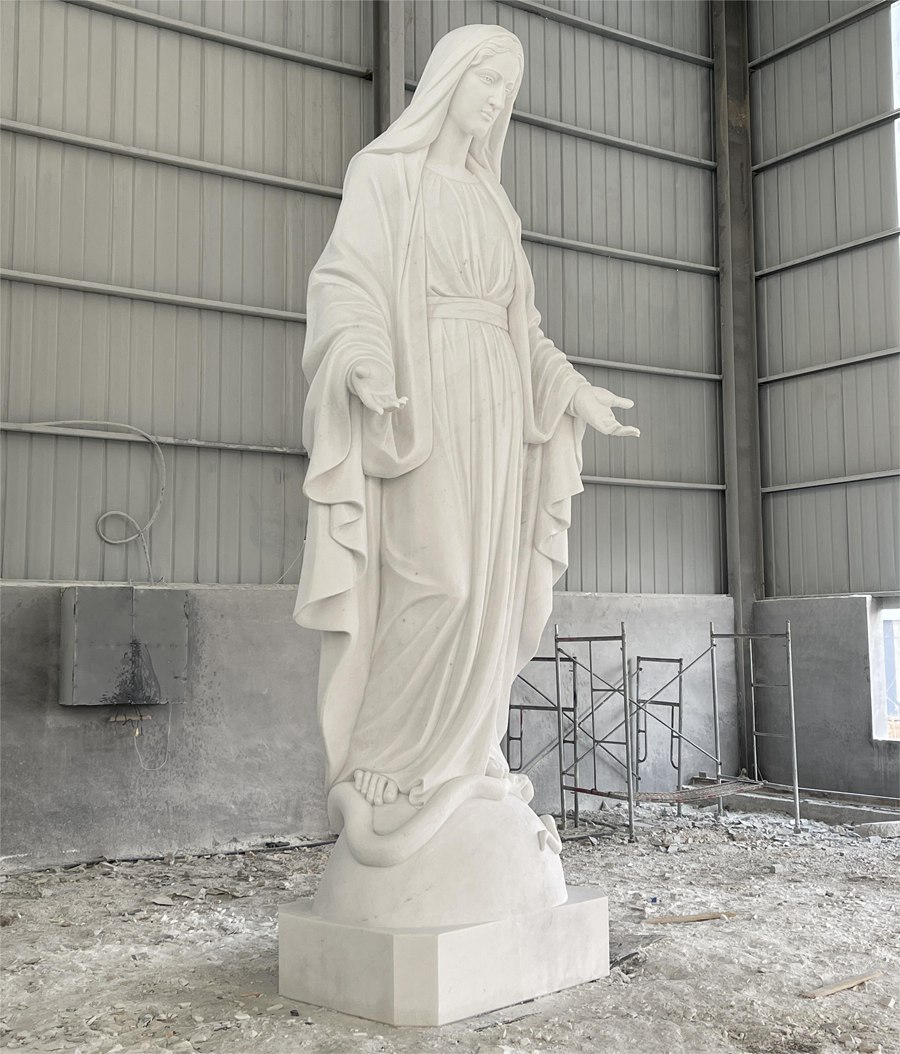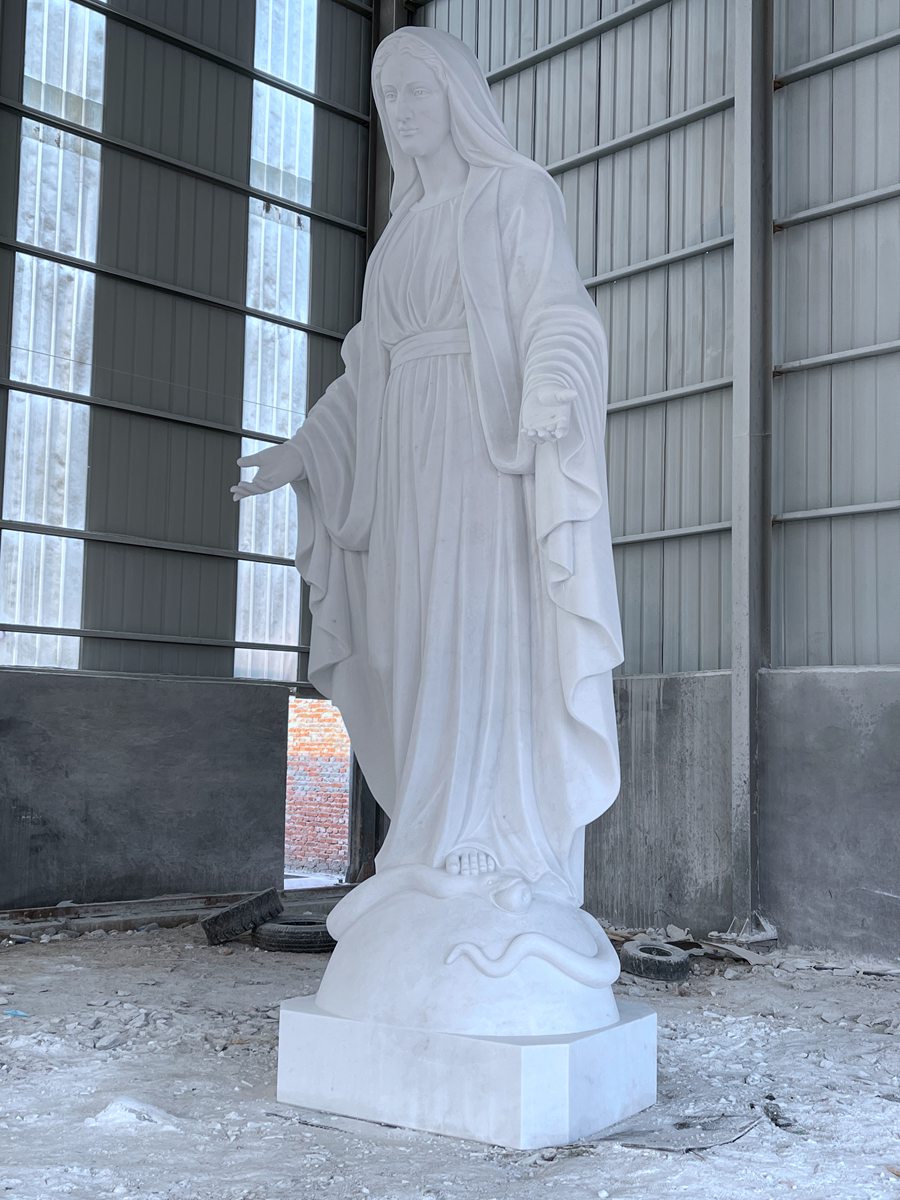 High-quality Natural Marble
YouFine uses pure natural grade-A marble when carving. The hardness of marble is higher than ordinary materials and would not be easily damaged by friction. This hardness is just perfect for carving.
Moreover, marble is formed over a long period of time, and its internal structure is relatively stable and would not become larger or smaller due to factors such as temperature, humidity, etc. Therefore, the marble sculptures YouFine provides to customers could be preserved for hundreds of years.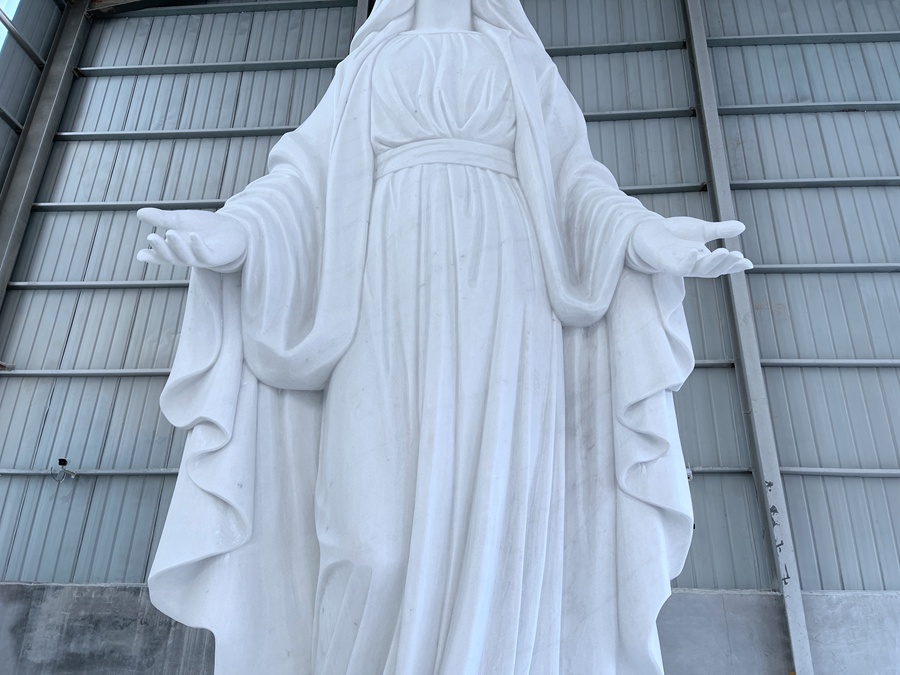 Stunning Carving Technique and Statue Details
YouFine has factories and artists specializing in carving church supplies, each with at least 20 years of carving experience. They are both Catholics, so they have strong feelings for church sculptures and are very careful during the carving process.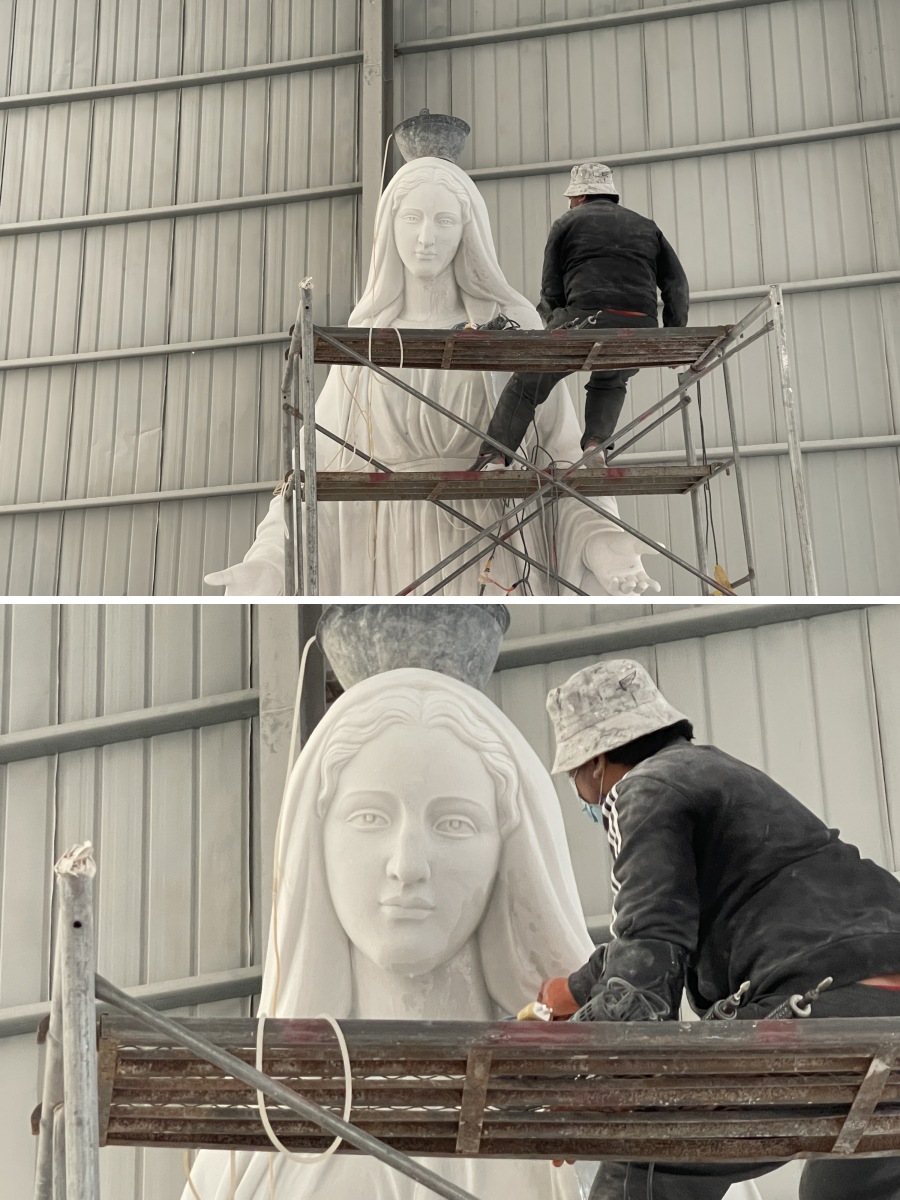 It could be seen that the Virgin Mary statue carved by YouFine artists has harmonious proportions, and the palms are also very realistic, just like palms with warmth.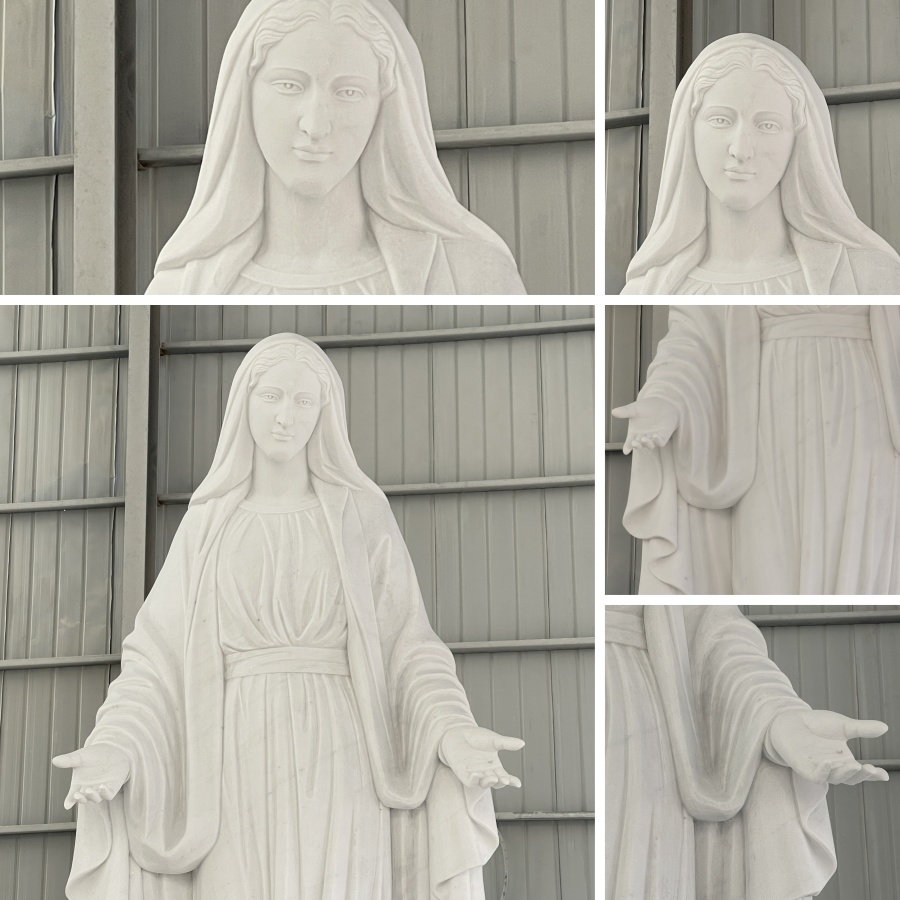 YouFine Provides Customized Services
YouFine could provide both large marble statues and life-size statues, all based on the customer's needs. When you contact YouFine, a professional would provide you with one-on-one service and develop a suitable marble plan for you.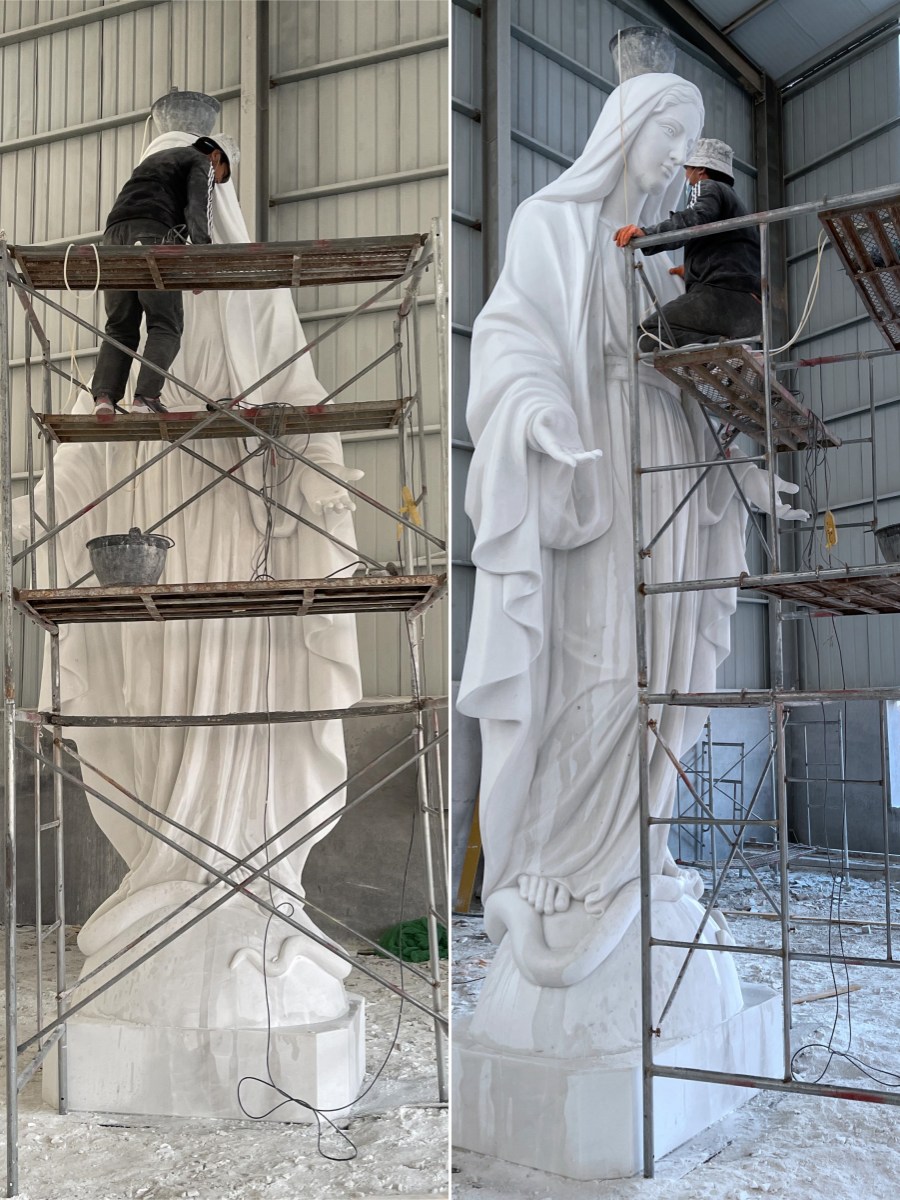 Rich Experience in the Virgin Mary Statue Carving
We have provided marble Virgin Mary statues of various shapes to customers all over the world, so we have enough experience and ability to provide you with high-quality marble statues.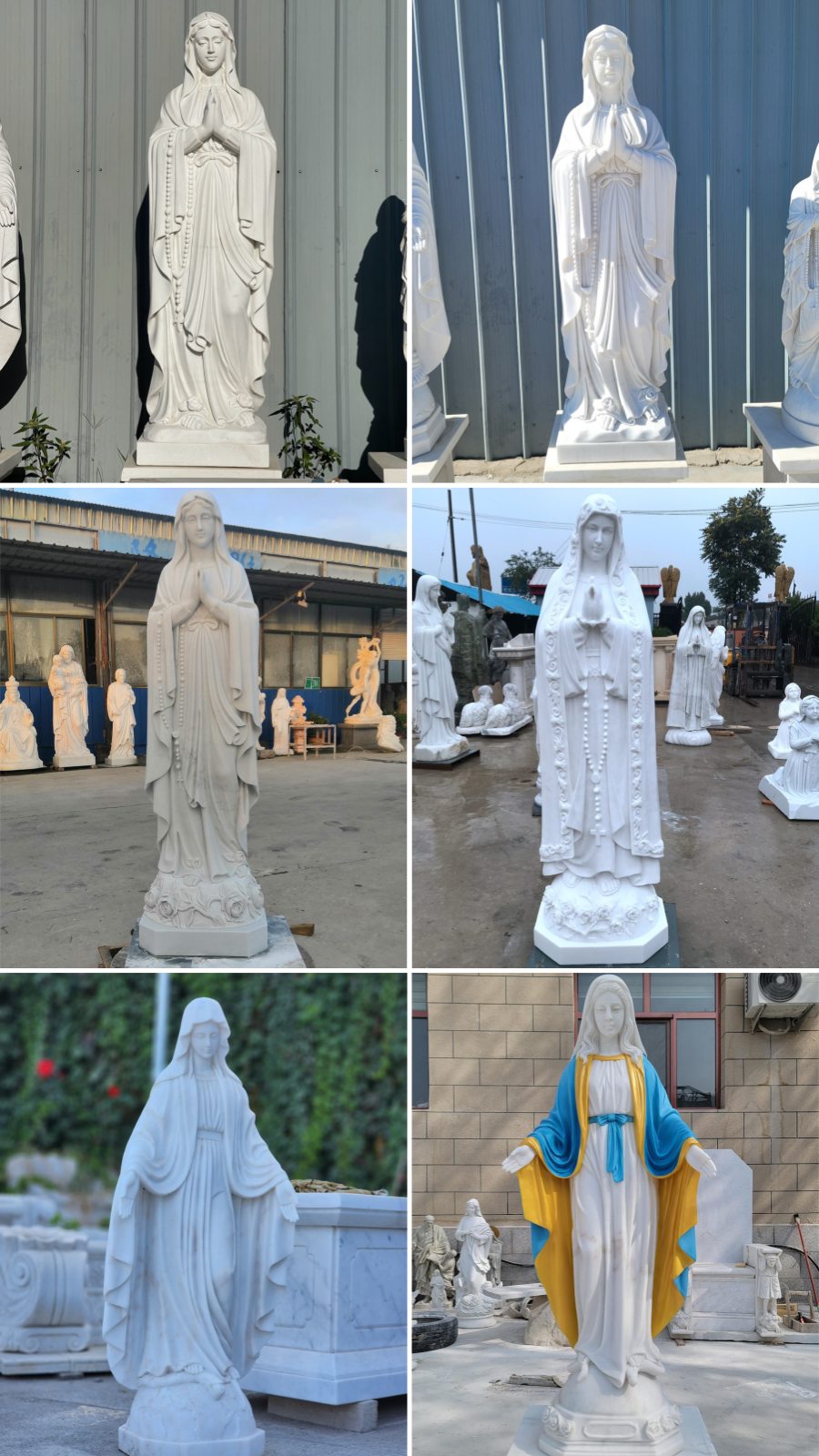 If you are interested in this classic blessed Virgin Mary statue, please feel free to contact YouFine.