Details of Our Lady of Lourdes 
This our Lady of Lourdes statue is now for hot sale. it is hand-carved by YouFine's master sculptor from high-quality marble material. The most distinctive features of our lady of Lourdes are the roses that are always spread under her feet and the white dress with a blue sash. In addition, our lady of Lourdes always has a long accessory with a cross hanging on her arm. This sculpture is so beautifully sculpted that it attracts many customers to order.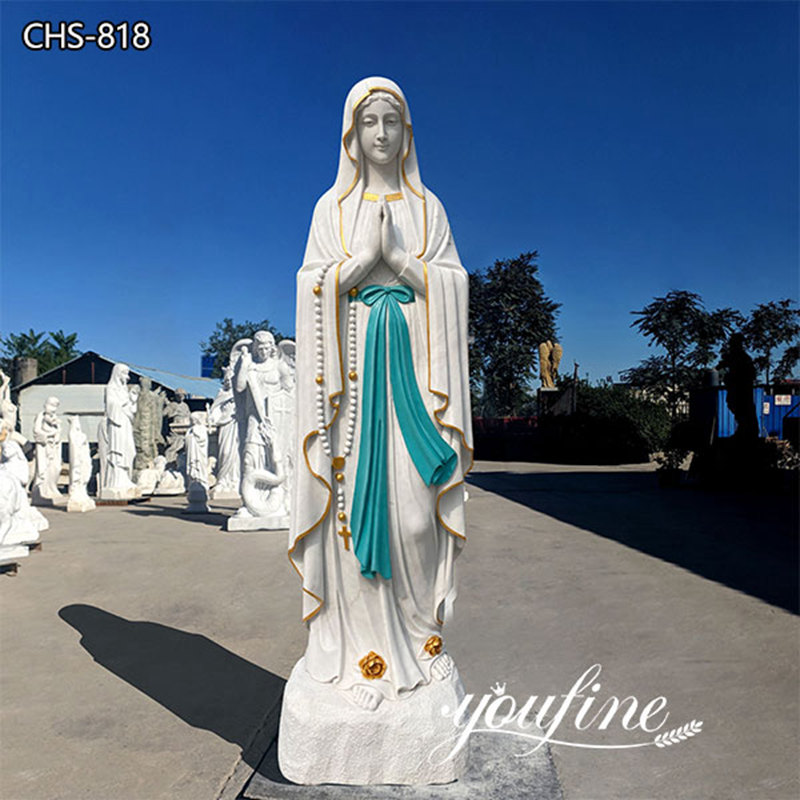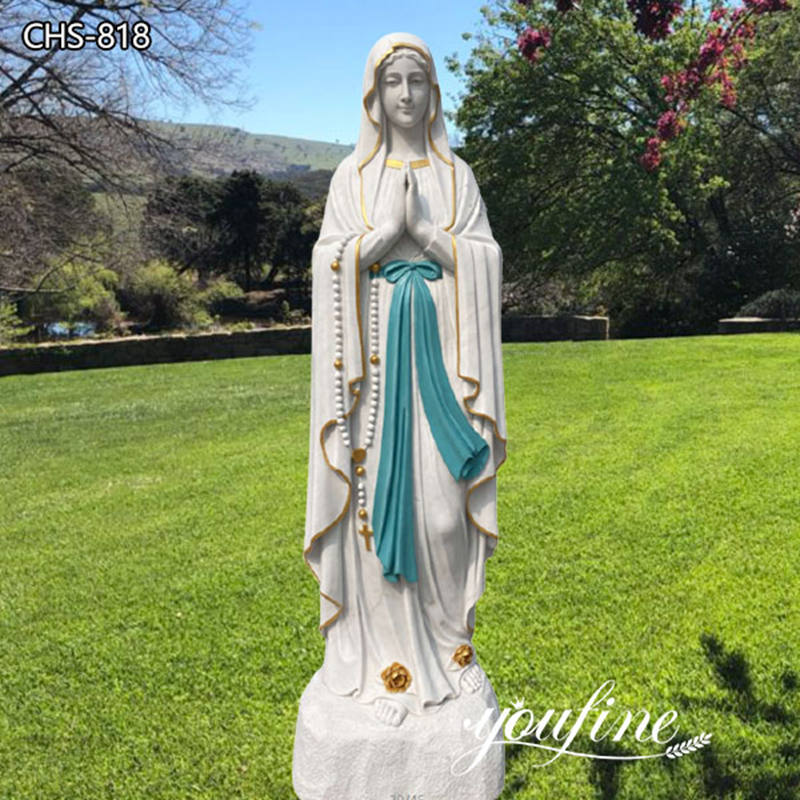 More Virgin Mary Statues
The YouFine factory has a special religious department, which specializes in making marble religious church sculptures. In addition to this popular Our Lady of Lourdes statue, we also have a wide range of marble religious figure sculptures, including marble Our Lady of Fatima sculpture, marble Our Lady of Guadalupe sculpture, and other marble Virgin Mary sculptures. If you like any of the sculptures, YouFine could make the best quality marble sculptures for you. Trust YouFine could meet all your needs.
YouFine's Sculpture Artists
YouFine's artists are all from Qu Yang, the home of Chinese sculpture, and their carving craft has been passed down through generations and has endured for hundreds of years to this day.YouFine's artists are the most professional marble carving masters in Qu Yang, and they are experts in the industry.
In addition, we asked artists from YouFine's religious department to take care of the
marble religious sculpture
s. They are devoted religious believers and know very well the essence and characteristics of marble religious figures, so they could carve the most realistic marble our lady of Lourdes statue.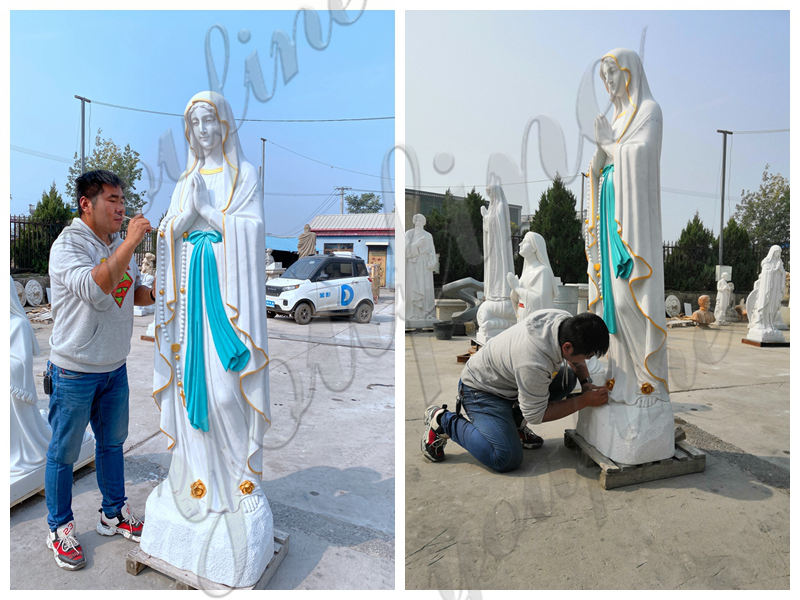 Professional QC Team
YouFine is a professional team that could provide a one-stop service to our customers. In addition to the production department, we also have a dedicated QC team, the members of this team focus on the quality control of the finished marble sculptures as well as the packing and delivery of the sculptures.
After our QC team confirms the quality of the sculpture, we would carry out the standard packing process. First of all, each sculpture needs to be wrapped with a thick sponge and plastic foam. Secondly, we would use standard 3cm thick wooden boxes to pack the sculptures. This method could maximize the protection of the sculpture from bumps during transportation.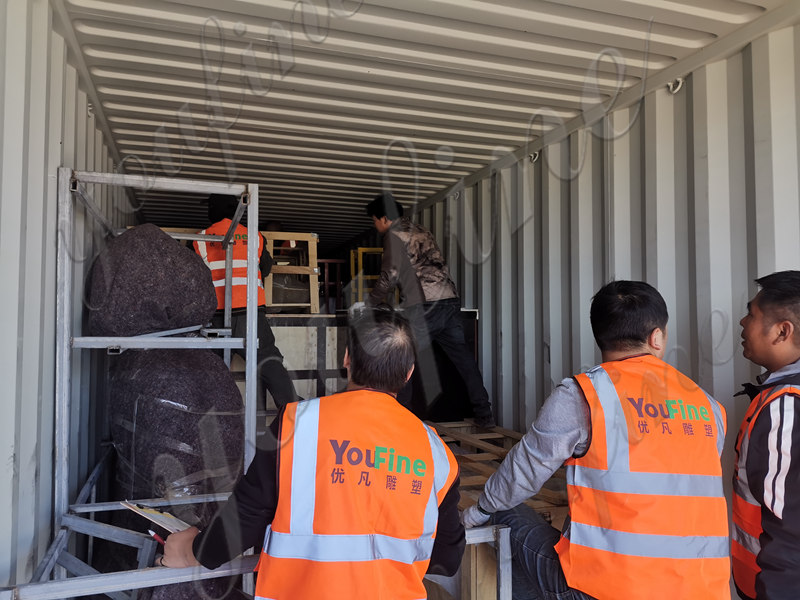 YouFine is a professional marble sculpture supplier, if you have any sculpture you like, please contact us for more information, YouFine team would be patient to answer your questions.