About This Sculpture
A set of Garden Marble Four Seasons Sculpture is particularly beautiful in the garden, they are similar in size and size, but each of them is a unique existence. They represent a bumper harvest throughout the year.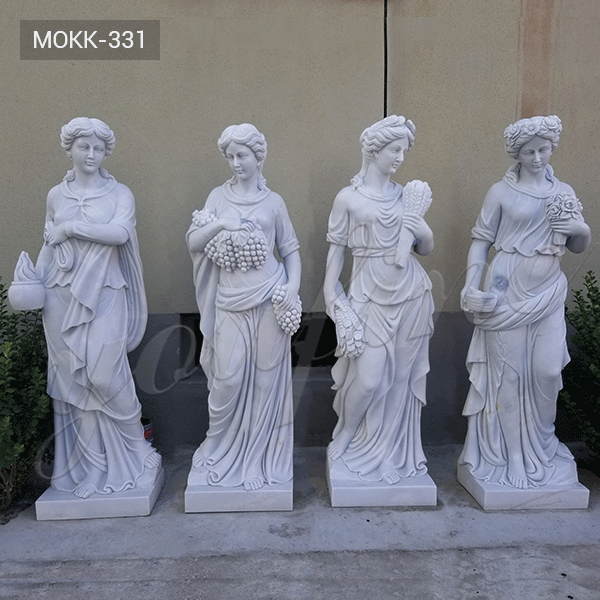 If you are looking for a unique four season sculpture to decorate your garden, we would be happy to hear from you because we are not only selling the four season sculptures, we could also provide you with more garden marble decoration.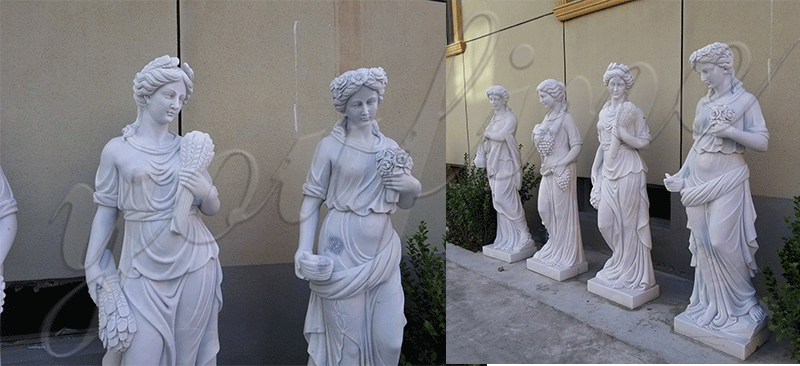 Professinal Carving Technique
All of our white 
Garden Marble Four Seasons Sculptures
 are hand-carved by our sculptors. The details of the sculpture are amazing, the shape is realistic and very beautiful. We have a lot of four seasons god sculpture styles to choose from, if you have other requirements, please contact us, we also accept customization.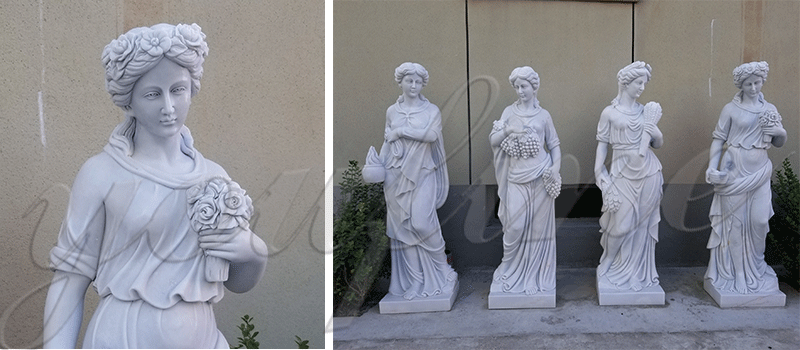 Considerate Service
We support a variety of payment methods, you could buy orders with confidence. Depending on the size of the sculpture you choose, we would choose different packaging and shipping methods to ensure that the goods are safe to your home. Perfect after-sales can guarantee that if there is any problem with the goods, please feel free to contact us to help you solve the problem.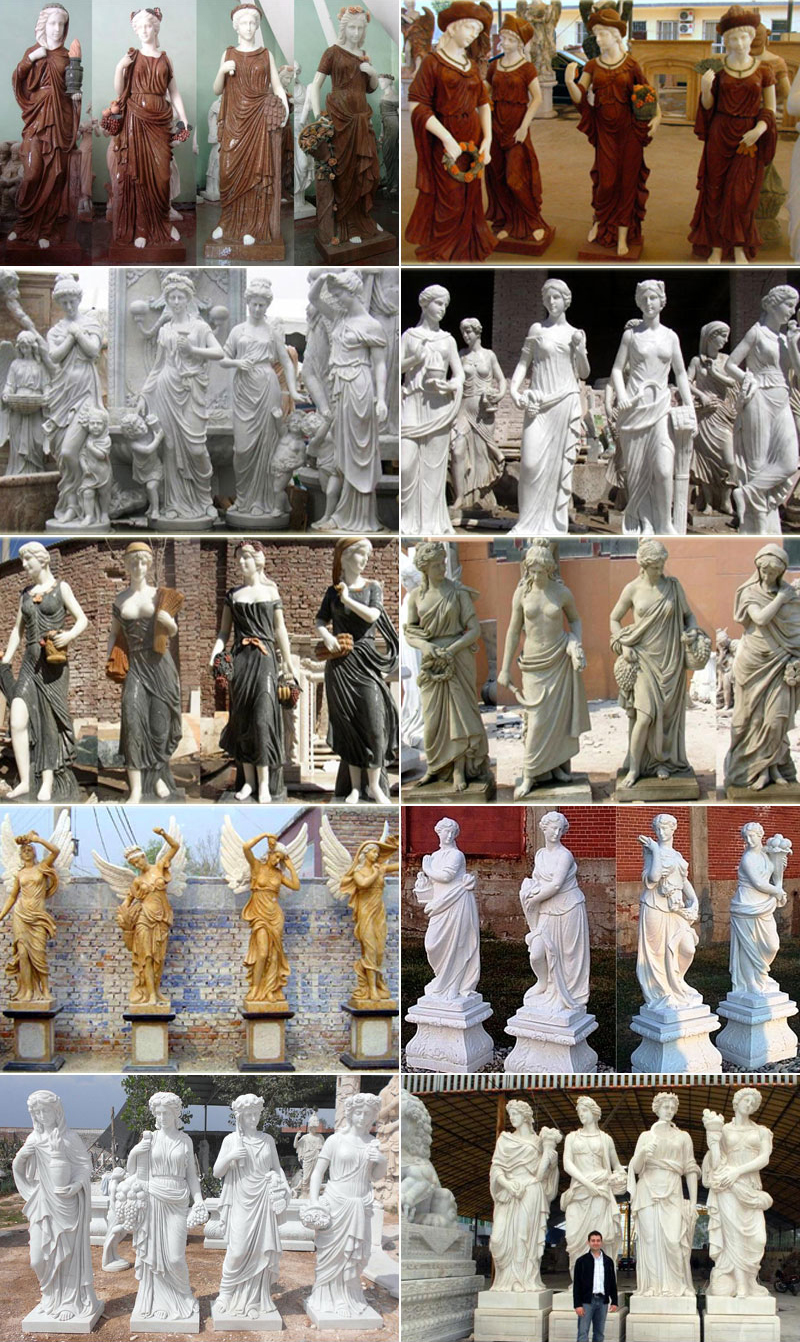 A beautiful Garden Marble Four Seasons Sculpture would be a huge complement to your garden, and we look forward to your consultation.