Marble Color Matching Four Seasons God Sculpture Details:
The new design of the factory's color-matching marble sculpture of the Four Seasons Gods, colored marble clothes and carved flowers are all advantages of our sculptures. The lifelike expressions and beautiful action expressions make the Four Seasons Goddess more elegant.
Surprising Hand-carved Details:
It must be emphasized that our marble sculptures are all carved by hand by our experienced sculptors. They learned sculpture from a young age and have rich carving experience of marble characters, and our materials and sizes are customized.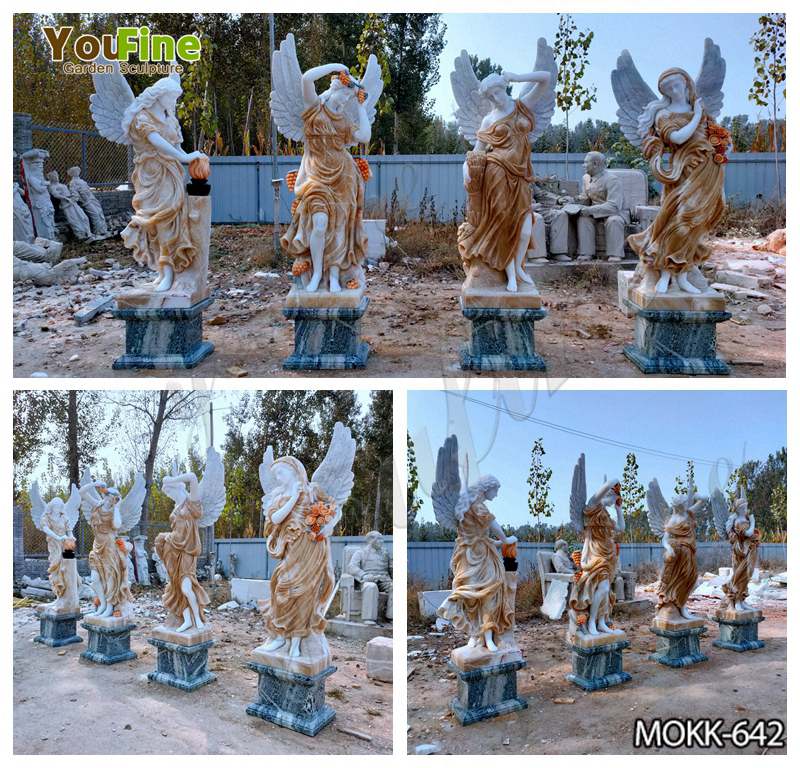 Choice of Marble Material:
All of our factories use natural high-quality marble stone. Due to the non-renewable nature of stone, the cost of marble sculptures is also increasing year by year. However, our factory has its own mine and supply chain. We will use the best quality materials and the most competitive prices to provide you with the most suitable quotes and the highest quality products.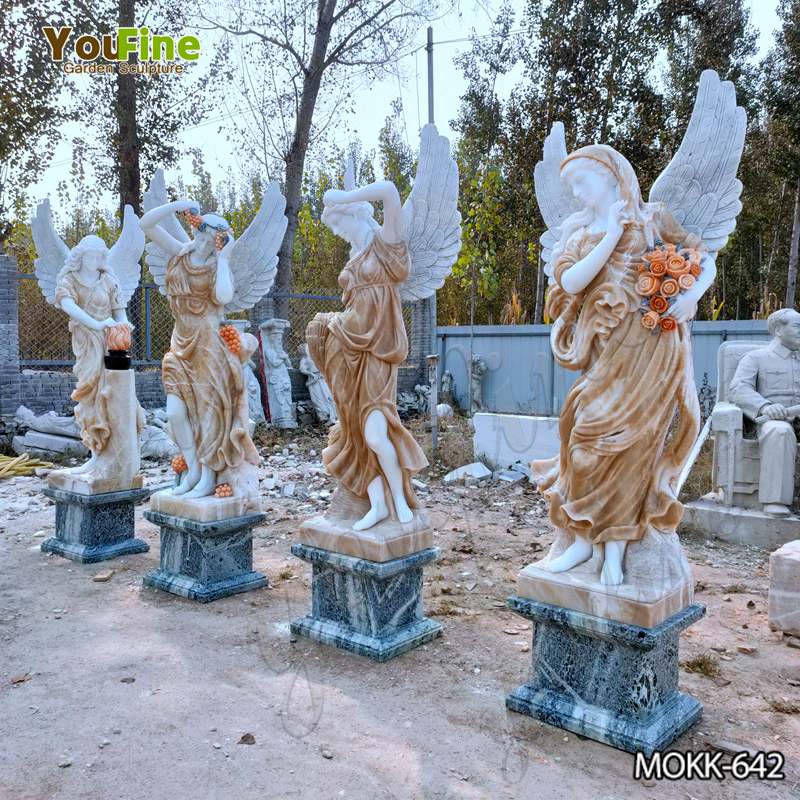 Application Scope of Marble Sculpture:
The four sculptures are similar in size, color, and style. Everyone stands on a small square base, structurally supported by a carved marble pier. The sculpture is suitable and beautiful whether it is placed in the garden or the courtyard.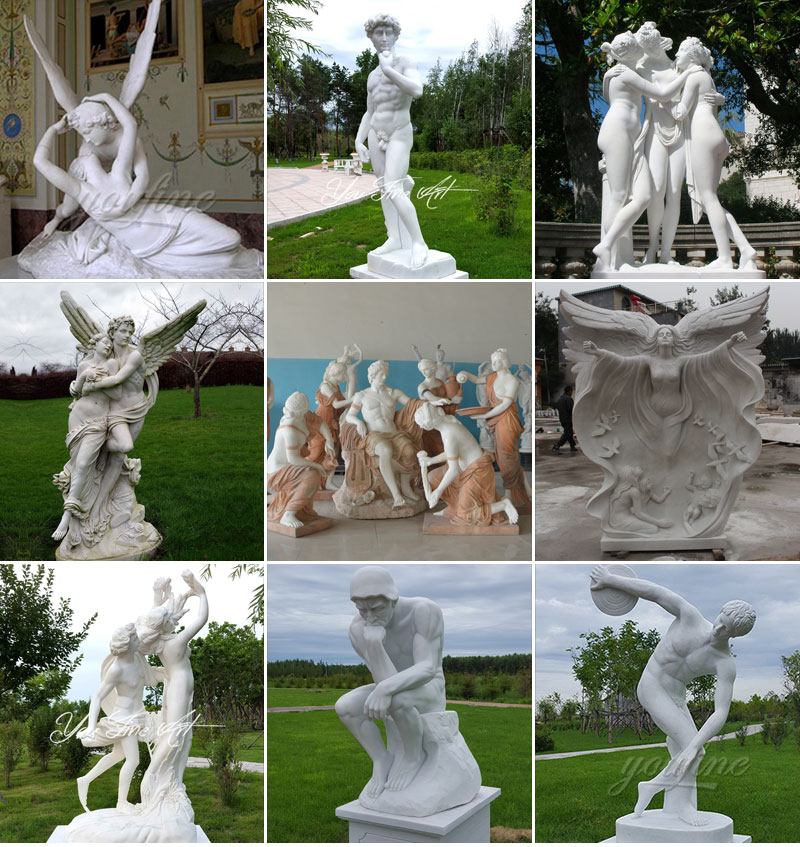 How Much is the Price of Marble Four Seasons God:
Our price is determined by the design, size and quality level, please contact us first, our sales team will provide you with a professional quotation, where you could find all the relevant information you need.
There is a message board and contact information at the bottom of our website. You could leave us a message telling me the style you like, or you could call us or send an email. Our sales staff will reply you in time. We are glad to receive Your message.