This black marble fireplace mantel is hand carved by YouFine's top artists from grade A marble raw material. It is a typical French fireplace mantel, with exquisite flower and grass drawings on the mantel around the fireplace.The carvings on the marble fireplace are symmetrically distributed, which is very much in line with the interior home decoration. What's more, this door and legs of fireplace have a certain curvature, looks very luxurious and would attract more attention.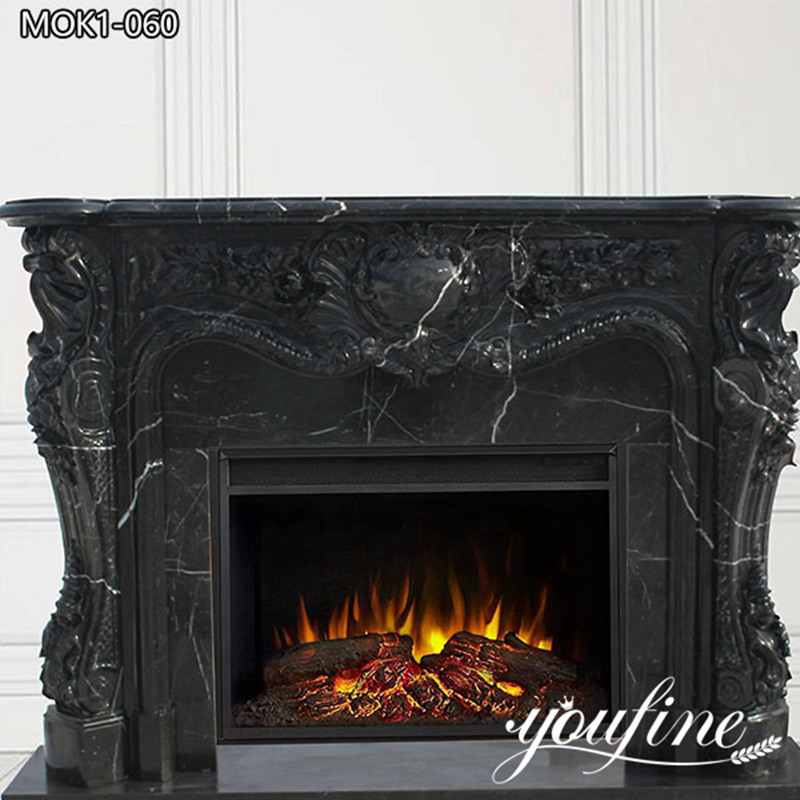 More Choices for Marble Fireplace
YouFine is a
marble fireplace
wholesaler and for 39 years, we have been providing our customers with different designs and styles of fireplaces. It is important to know that marble fireplace as an important piece of decoration in the house, you need to choose the right color, size and shape to match.
To meet the different needs of our customers' scenarios, YouFine has been producing a variety of marble fireplaces, including traditional and modern fireplace styles, such as French Fireplace, Georgian Fireplace, Regency Fireplace, Victorian Fireplace, Statuary Fireplace, Overmantel Fireplace and many more simple fireplace styles.
Contact YouFine for choosing the most suitable marble fireplace for your home right now!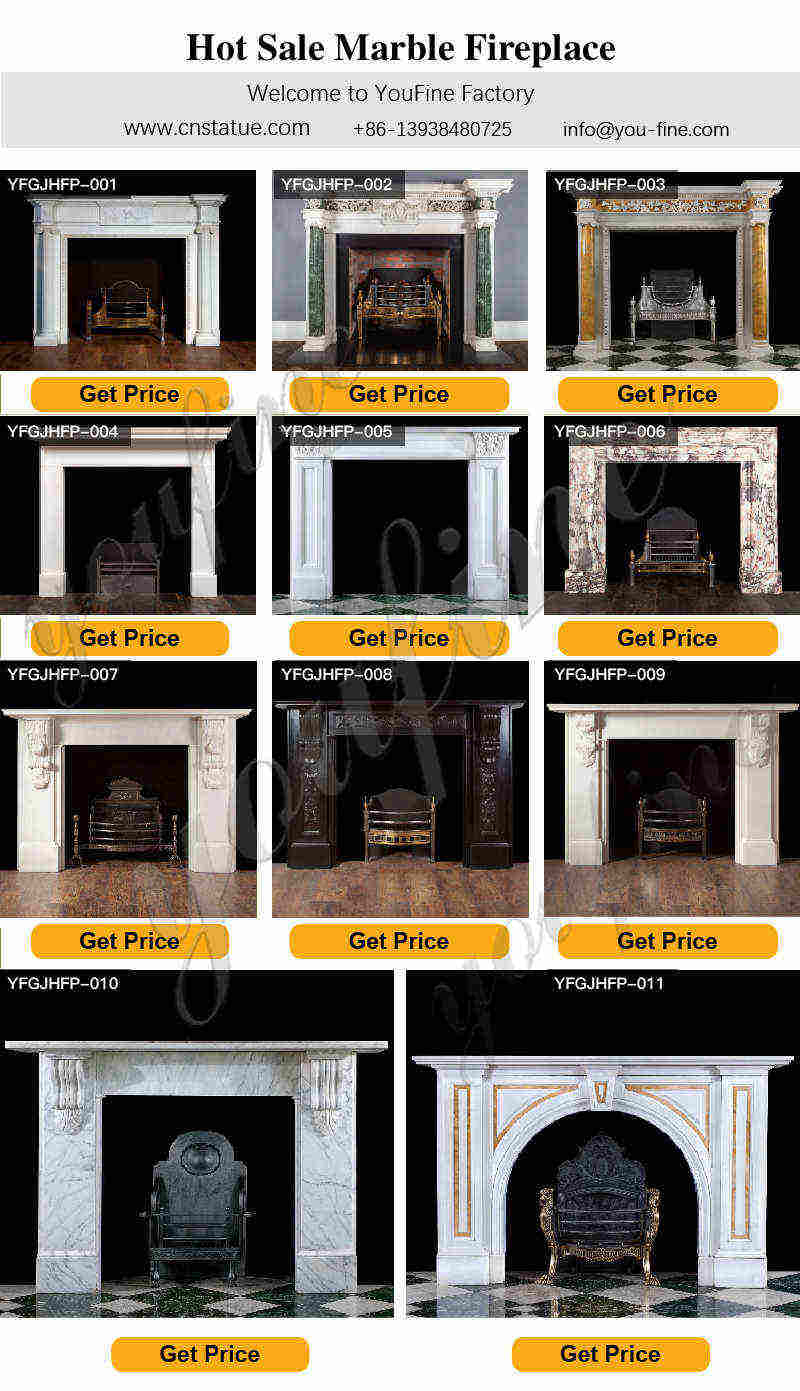 Marble Fireplace Application 
Marble fireplace mantel has great decorative properties and serves as an attractive artwork in daily life. And YouFine's marble fireplace is beautifully carved and of high-quality, which would add a lot of beauty to your house.
Also, this marble fireplace would decorate your fireplace in winter better when your family gather around it for warmth and entertainment. And you would also enjoy a good time with your family.
Winter is coming soon, it is a good chance to prepare an exquisite marble fireplace for your house now. Then you could enjoy it on time.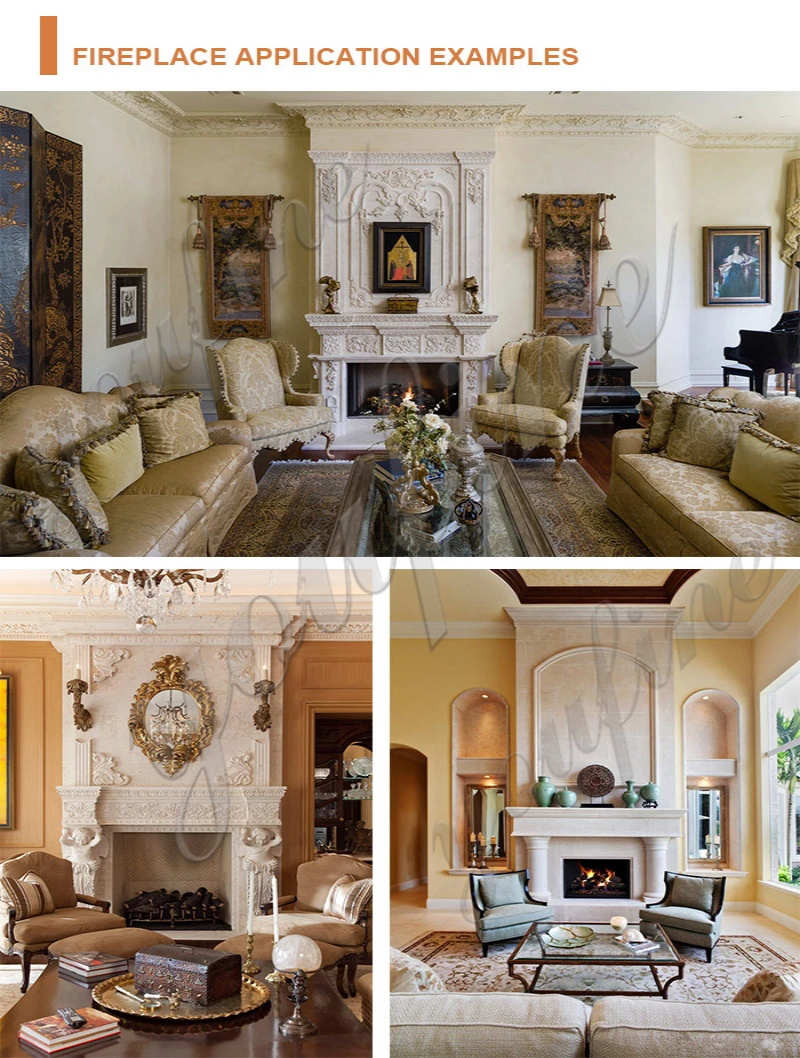 High-quality Fireplace of YouFine
YouFine is the leader in the production of marble sculptures in this industry , and our biggest advantage is that the quality of our products are all trustworthy. Why could YouFine make the best quality marble fireplace? Besides choosing the grade A marble material all the time, our marble sculpture artists play a vital role as well.
YouFine's carving artists are the best masters in Quyang, whose craftsmanship has been practiced for over a decade and rigorously tested by previous generations of master carvers. For decades, each marble fireplace is carved by the artists' with heart. This is why YouFine could gain the reputation for high-quality sculptural artwork.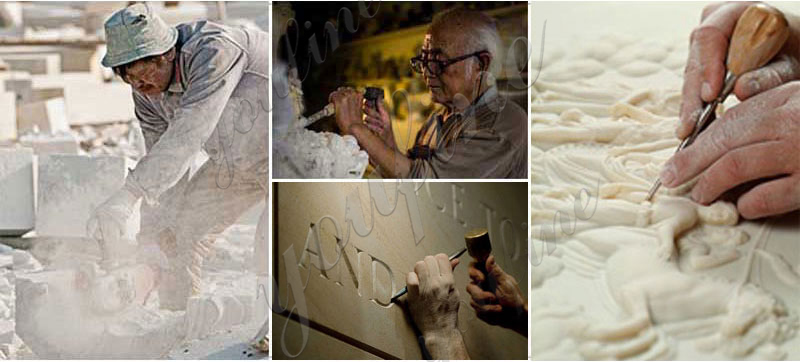 If you are already interested in this
marble fireplace surround
, then you could contact us for more information and consult for the discount. YouFine would not disappoint you always.