The hand carved marble fireplace is an interior decoration with a sense of design. The artist carved two lions sitting on both sides of the fireplace. They raised their noble heads and looked very majestic. The exquisite relief design makes this marble fireplace look very luxurious and could add an artistic atmosphere to the interior.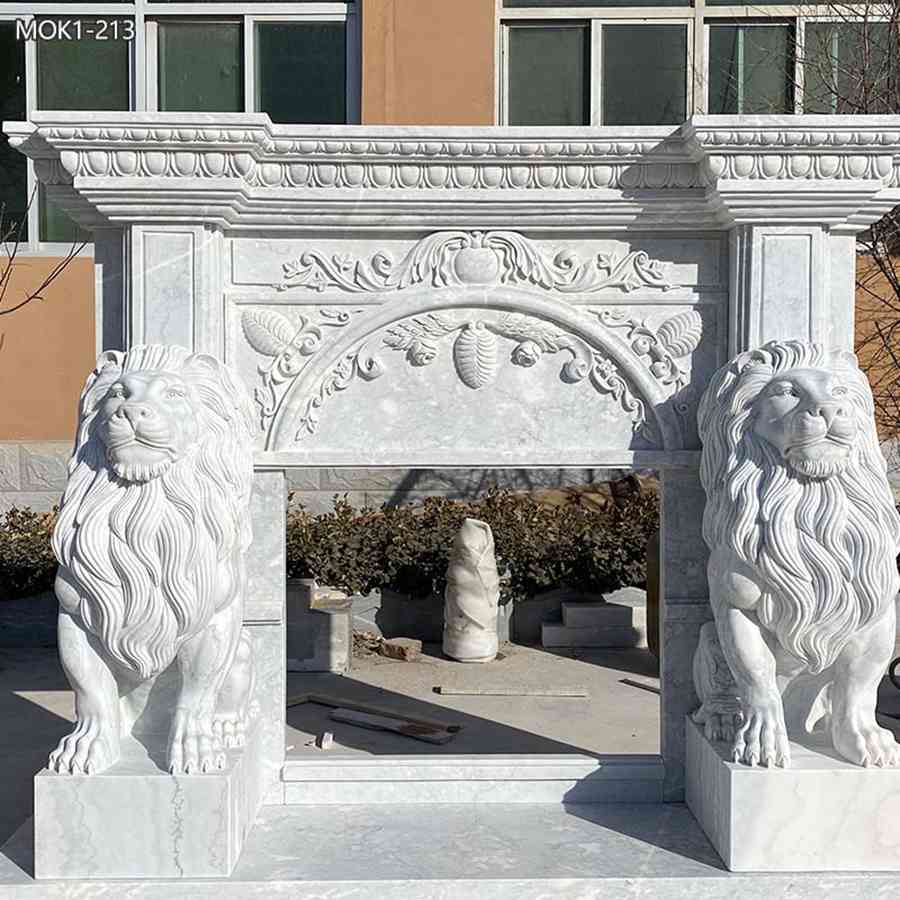 Improve Life Happiness
Marble fireplaces are usually placed in the living room. As the center of family activities, people could not only bring warmth to the home, but also shorten the distance between people.
As a marble sculpture that could improve people's happiness index, YouFine's customers have high demand for fireplaces, and YouFine has enough experience and ability to provide customers with high-quality marble fireplaces.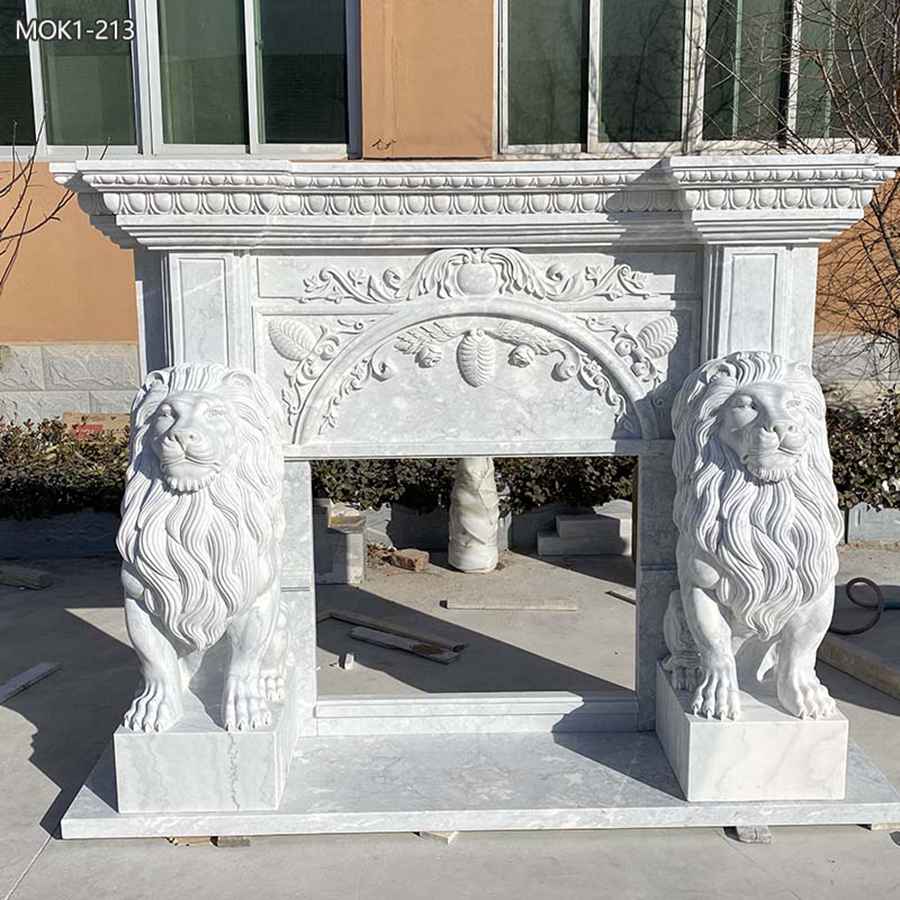 High-quality Marble Material
In order to provide customers with high-quality and durable hand carved marble fireplaces, YouFine selects high-quality natural Grade-A marble, so if taken care of properly, YouFine's marble fireplaces could be used for a long time.
Of course, as a direct sales factory with 40 years of experience, YouFine has sufficient marble resources, so professionals could recommend you the appropriate marble as well as color according to your needs.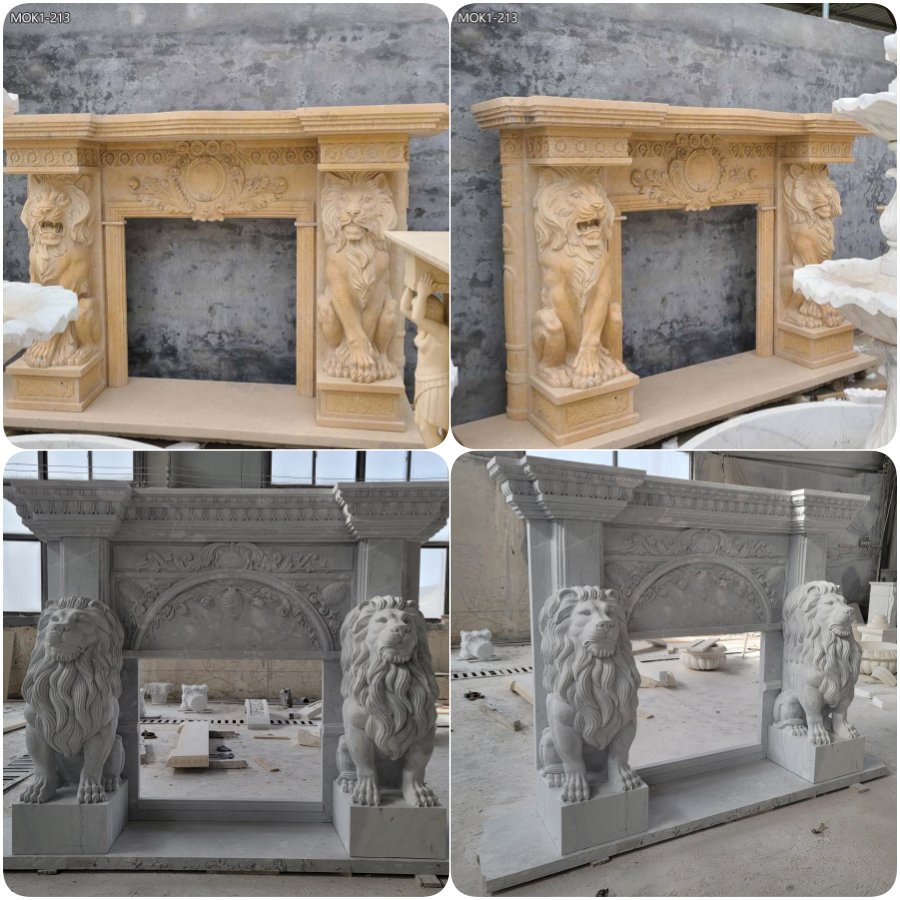 Stunning Carving Details
YouFine's artists have superb carving skills, and they are very good at carving various lines, so we could see that the lions at both ends of the fireplace have a realistic appearance and thick sideburns. Each hair of the lions is carefully carved by the artist, giving them a soul.
Accept Customized Service
If you have your own ideas for a hand carved marble fireplace, artists could accommodate you. They could change the design of the fireplace according to your needs and provide renderings. Of course, the size and color of the fireplace could be changed.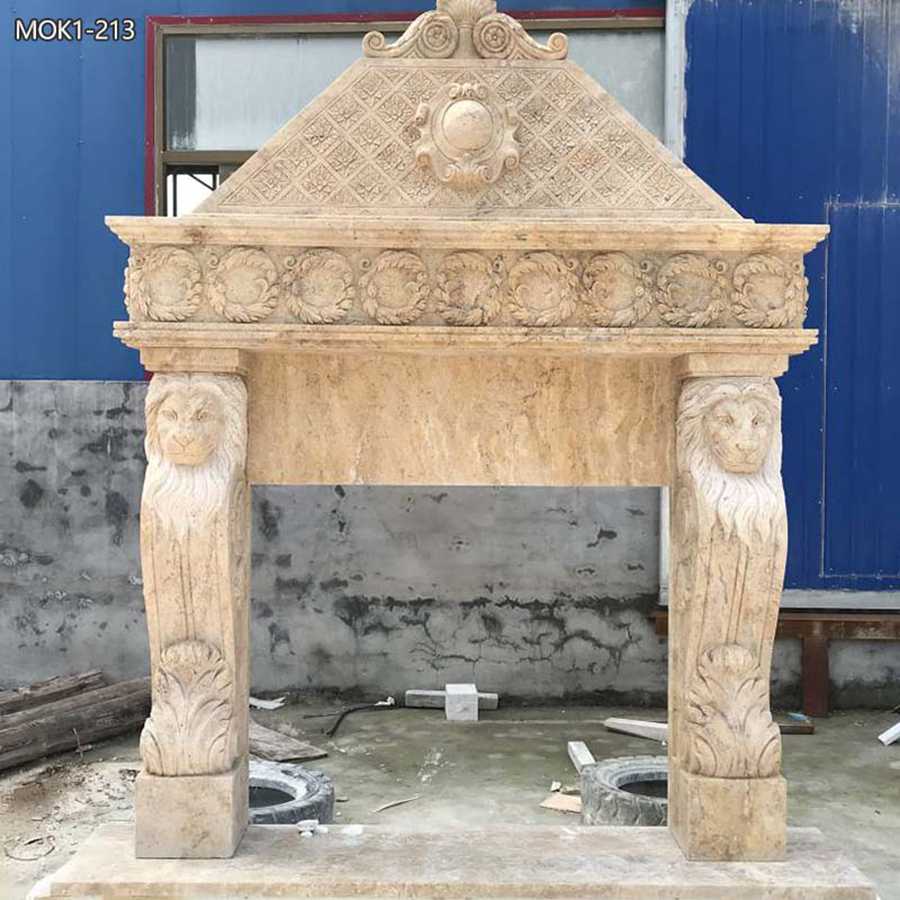 Marble Fireplace Spot Showroom
YouFine has a spot showroom of marble fireplaces, and we always welcome customers from all over the world to visit.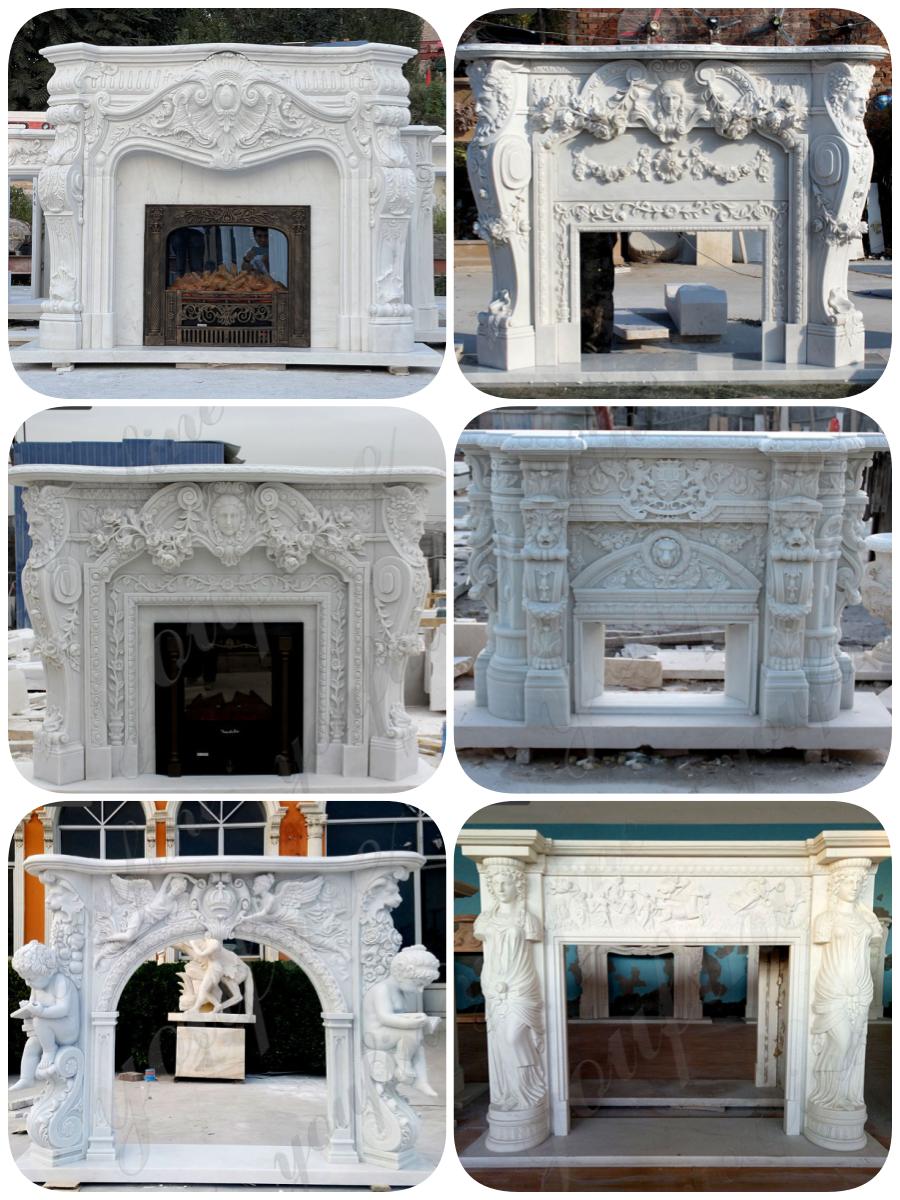 Want to realize more details about hand carved marble fireplaces? Then contact YouFine, we are always waiting to serve you.