Details of Geometric Horse Head Sculpture
This is a beautiful stainless steel horse head sculpture as a garden decoration. Its shape is inspired by a large horse's head and was designed and produced by YouFine artists. The shape of this large outdoor metal animal sculpture is geometric and highly polished, giving the sculpture a mirror finish. Geometric animal sculptures have become an increasingly popular choice for outdoor decorative sculpture in recent years, and many customers are interested in these geometric metal sculptures. This stainless steel horse head sculpture could reflect the surrounding scenery and could be adapted to any outdoor scene. Who wouldn't want to have such a beautiful geometric stainless steel horse head sculpture?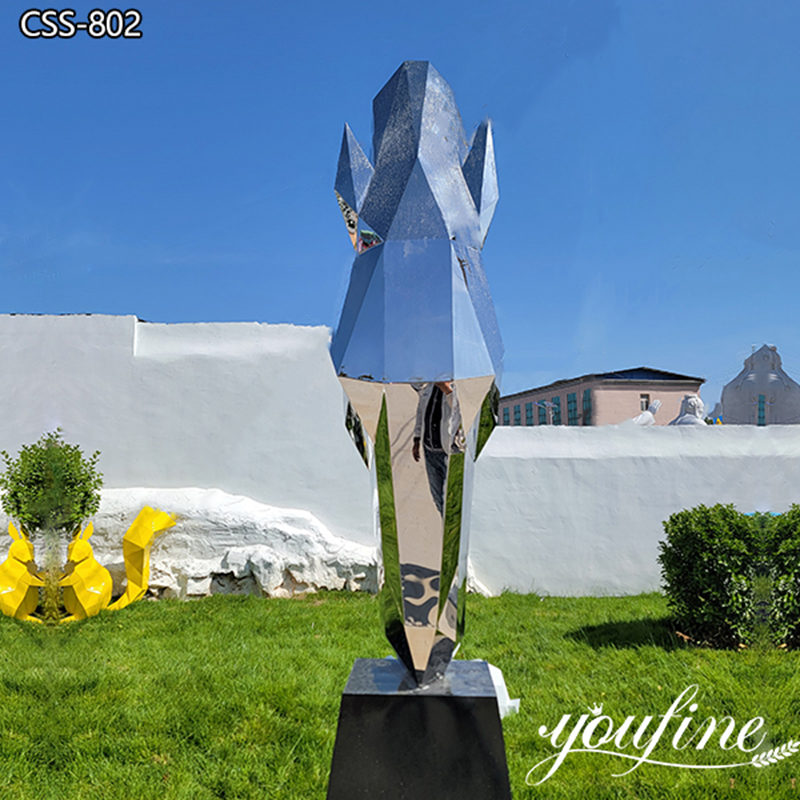 How to Make a Popular Geometric Metal Animal Sculpture?
Recently, geometric metal animal sculptures have been widely welcomed by customers, and the process of making such
stainless steel sculptures
has received a lot of attention from customers. First, we need to make the sculpture a built-in skeleton according to the drawing, which would make the sculpture more stable. Then, our master would cut out the required shape of steel plates through a professional machine, and then the special welding artist would weld these plates to the outside of the skeleton according to the number.
After the sculpture is shaped, the surface of the sculpture is then processed several times by a professional grinding and polishing artist. This step would eliminate all weld marks and defects on the surface of the sculpture. What's more, the surface of the sculpture would shine like a mirror after the polishing work of YouFine's artists.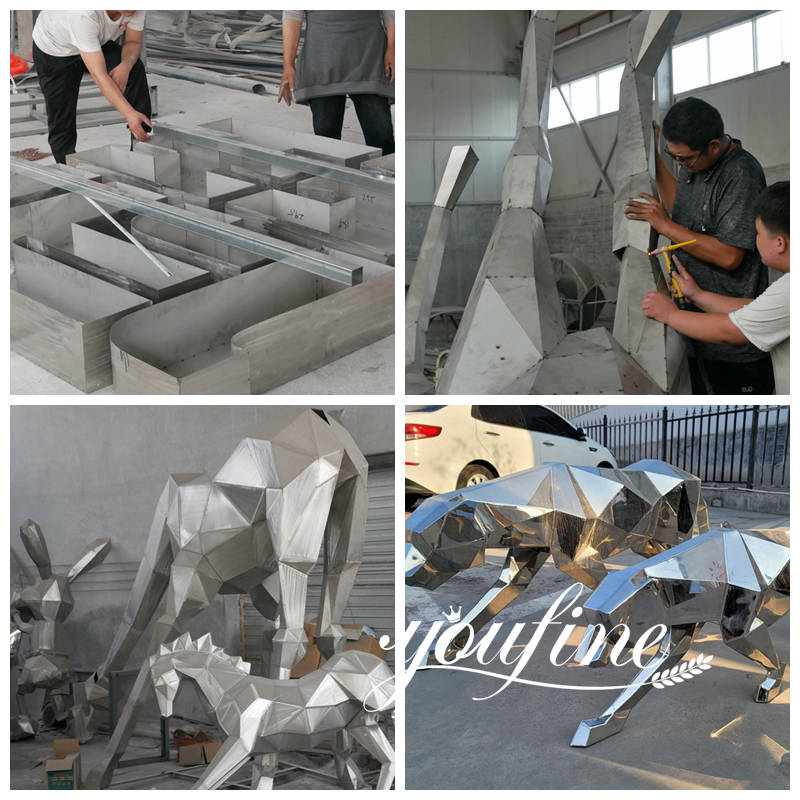 Questions about Shipping
YouFine is a professional sculpture export supplier, and every year we have thousands of orders from all countries and regions of the world. Therefore YouFine has ample experience in the issue of sculpture delivery and could provide a lot of help to customers. Especially some customers order large sculptures from China for the first time and do not have relevant experience in picking up the sculptures from the port. Don't worry, our team would always be behind you to help you with this simple task.
On the one hand, two weeks before the shipment arrives at the port, our partner would inform you in advance about the pick-up time and process. YouFine team would send you the complete pick-up process, which would help you a lot. On the other hand, you could choose between home delivery or pick-up at the nearest port. We would also try to help you save more money and effort in this process. Overall, the YouFine team would help you until you successfully receive your shipment.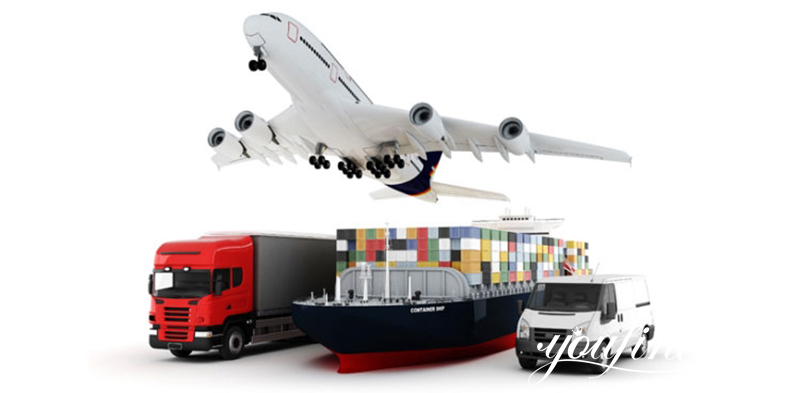 Customized Services for Geometric Metal Garden Animal Sculptures
YouFine's mission is to provide excellent customer service and a comfortable shopping experience. Therefore, the most important feature that sets YouFine apart from other suppliers in the industry is that we offer the most comprehensive customization services. On the one hand, if you are attracted by YouFine's stainless steel animal sculptures, or if you could't decide which sculpture to choose, our team would recommend the most suitable sculpture for your installation site, and if you need it, our designers could make 3D drawings for you so that you could see the installation directly and give you an immersive feeling.
On the other hand, if you want to be involved in the design of the sculpture, please feel free to put forward your needs. We support customization in many aspects such as color, material, size, and shape. Our welding artists could meet all your craft needs. In short, we hope you would feel the charm of sculpture art at YouFine.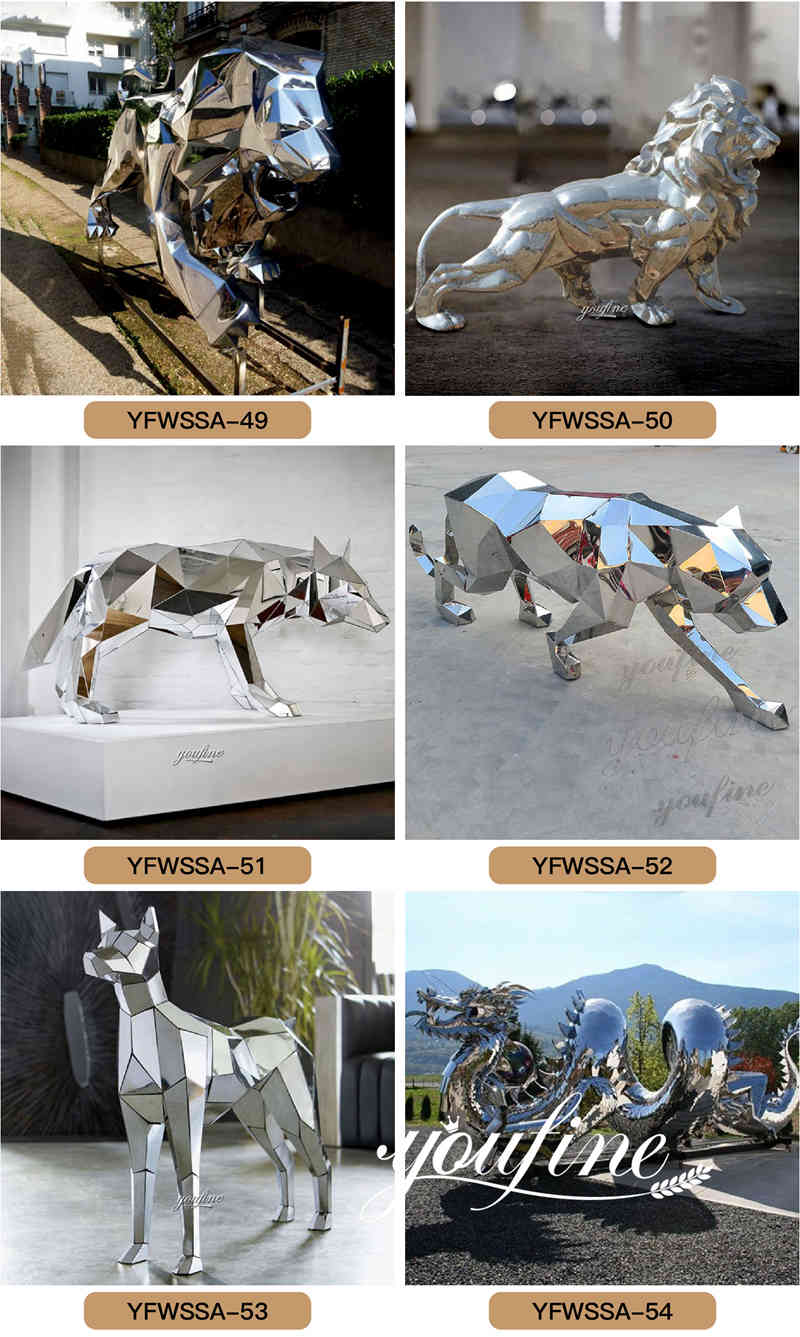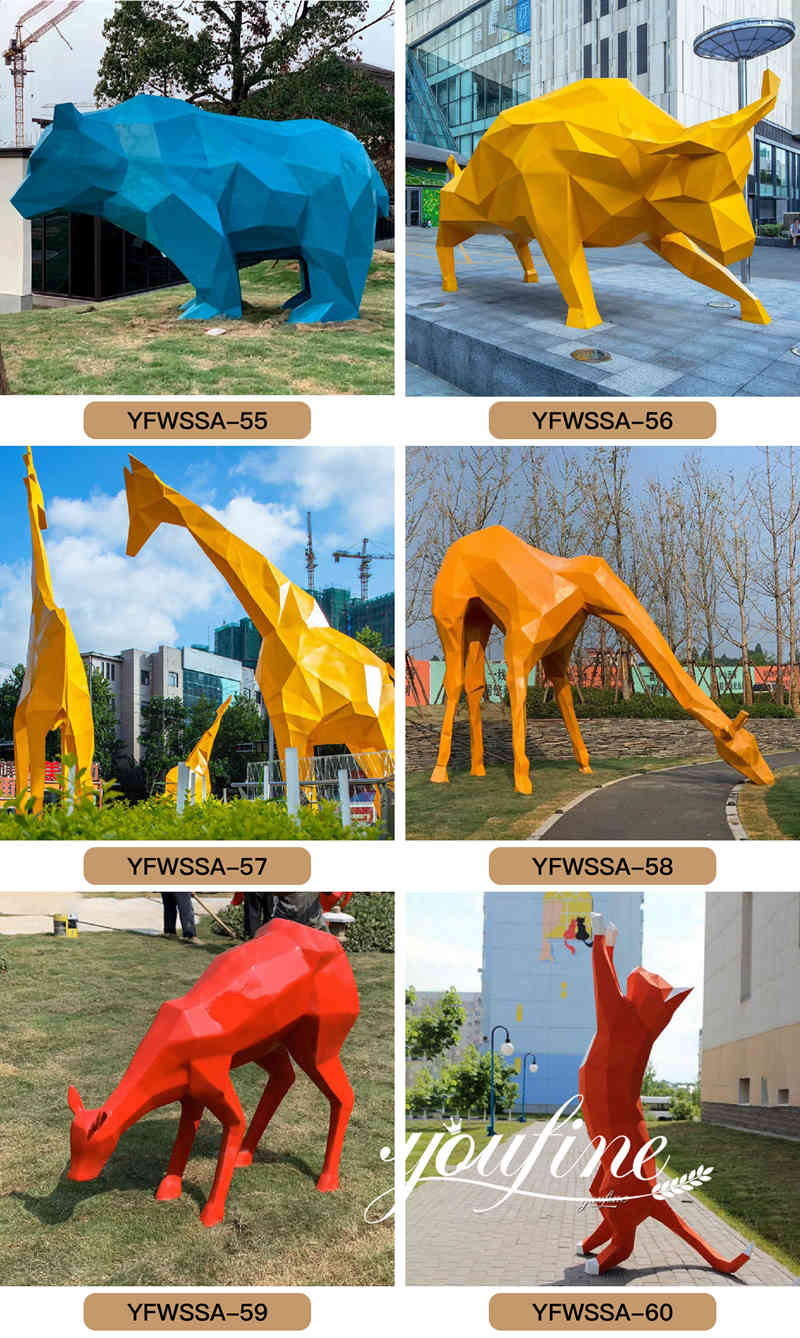 YouFine is a professional
stainless steel sculpture
supplier that could meet any of your needs. Please feel free to ask more questions about sculpture.