Metal sculpture products are resistant to corrosion, high temperature, oxidation, deformation, high ornamental and long storage time. Our Garden Stainless Steel Bicycle Riders Statue is particularly eye-catching, aesthetically pleasing and stable. Give people a positive feeling. Many gardens or roads have chosen to use our stainless steel sculptures on both sides.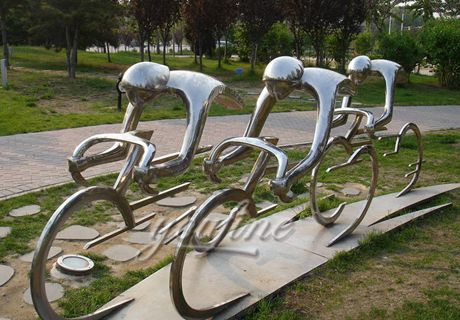 Withstand 10 Winds
The surface of the object is covered with stainless steel. We use the steel shelf as the inner support of the overall figure to ensure the stability of the whole artwork. In our test, it could withstand 10 winds.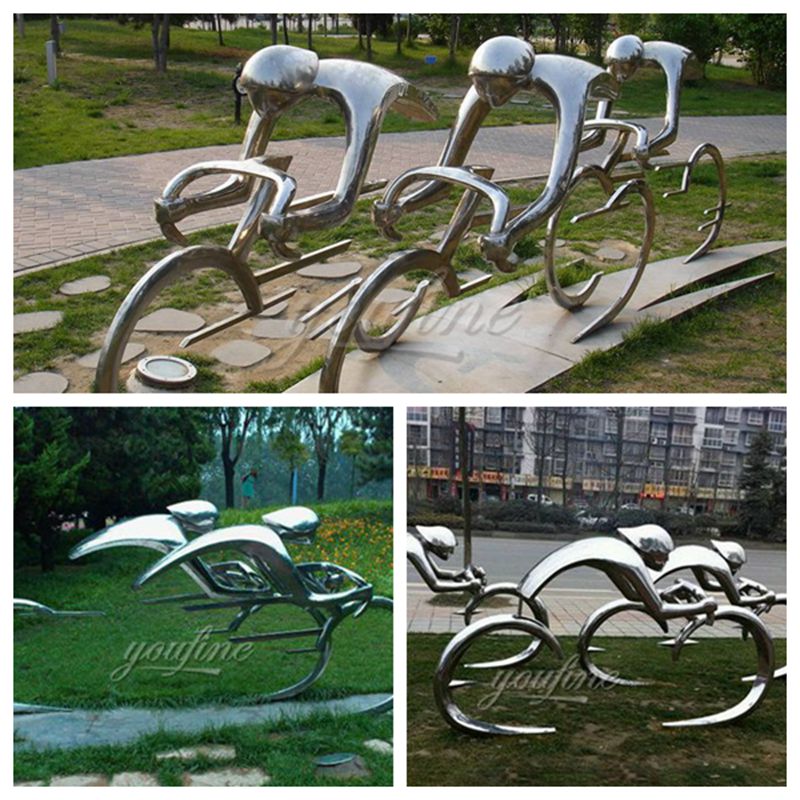 Three Main Settings
The appearance of the  Garden Stainless Steel Bicycle Riders Statue  is processed through a series of processes, from the beginning to the end. From the perspective of the production process, it can be divided into three main settings. First, we will expand the 2D original image into 3D, so that the workers have enough knowledge to shape the vivid image, and then the image is given to our sculptor.
We have entered the most important courses: this stage includes the inner support frame structure and external shape, and finally the improvement of the sculpture surface by processing welding clues, polishing the surface, plating the skin, painting the surface, etc., all of which are effective. At the request of the customer.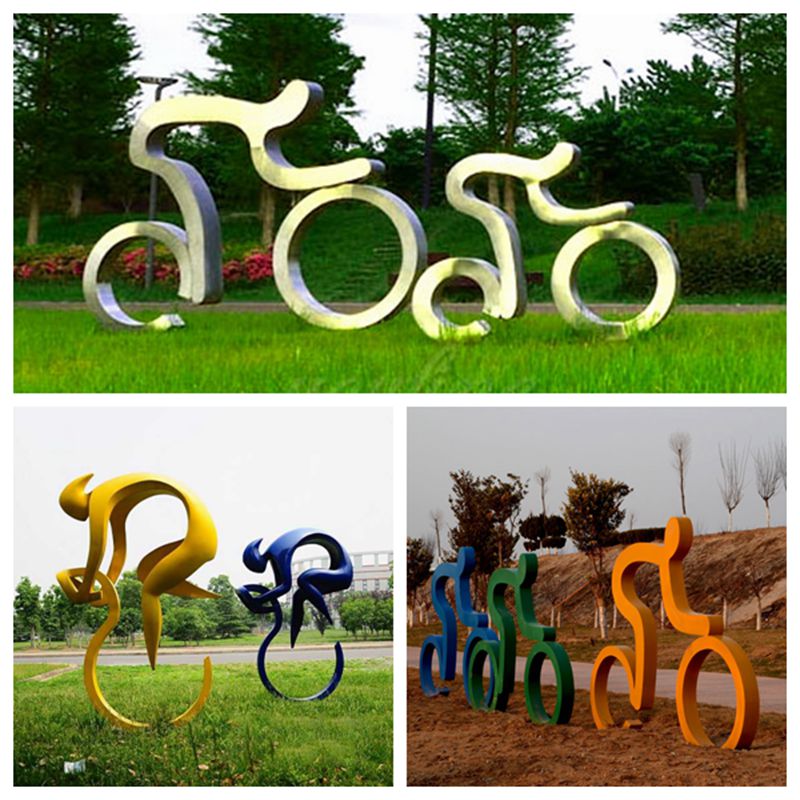 In order to meet the different needs and space constraints of different environments, we also offer different sizes of services – any size service according to your needs.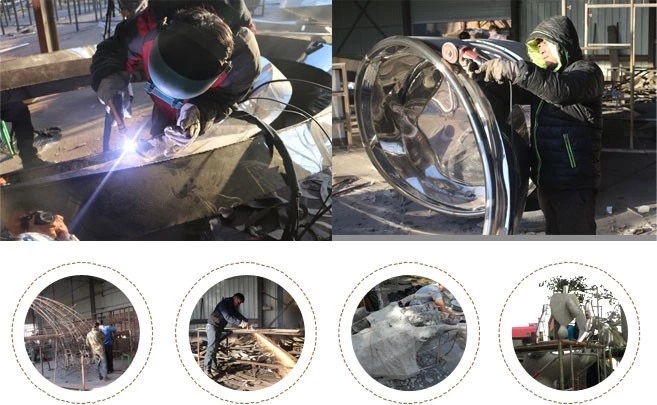 Experienced Technicians
Note: This picture is for your reference only, please have a general understanding of our products. We warmly welcome you to make sculptures based on some of the pictures in the picture. If you have any questions and want to implement your ideas, we also have the most experienced technicians waiting for you.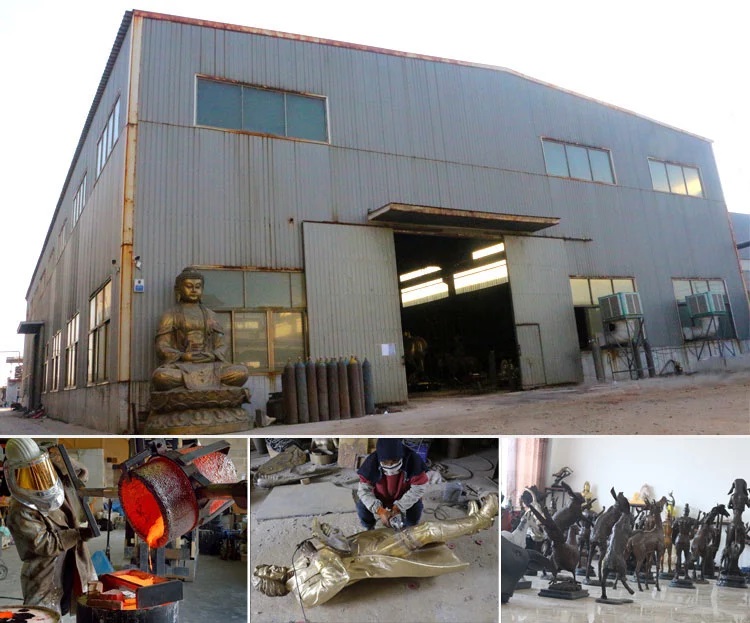 Customize Any Size
We have a stainless steel foundry that covers more than 3,500 square meters and uses the most advanced casting technology to cast every piece of Garden Stainless Steel Bicycle Riders Statue. We could create a work based on 100% reduction of your design and ideas. We could also customize any size design to suit your needs.
Specifications
| | |
| --- | --- |
| Name | Garden stainless steel bicycle riders statue |
| Item NO | YFSS-10 |
| Dimension |   H: 16ft or customized size |
| Material | 306/314 Stainless Steel |
| Technique | Cutting, Welding and Polishing |
| Packing | Inner with air bubble film and blanket, outer with steel stents |