This giant
Mobius strip sculpture
is made of high-quality 316 stainless steel. The giant double Mobius strips are intertwined to create an abstract visual effect. The surface of the Mobius sculpture has a matte finish and a blue stainless steel base. The contrasting silver and blue colors carry a pulsating oceanic vibe.
This type of metal modern sculpture supports customization and the size would refer to the scene and location where you need to place it.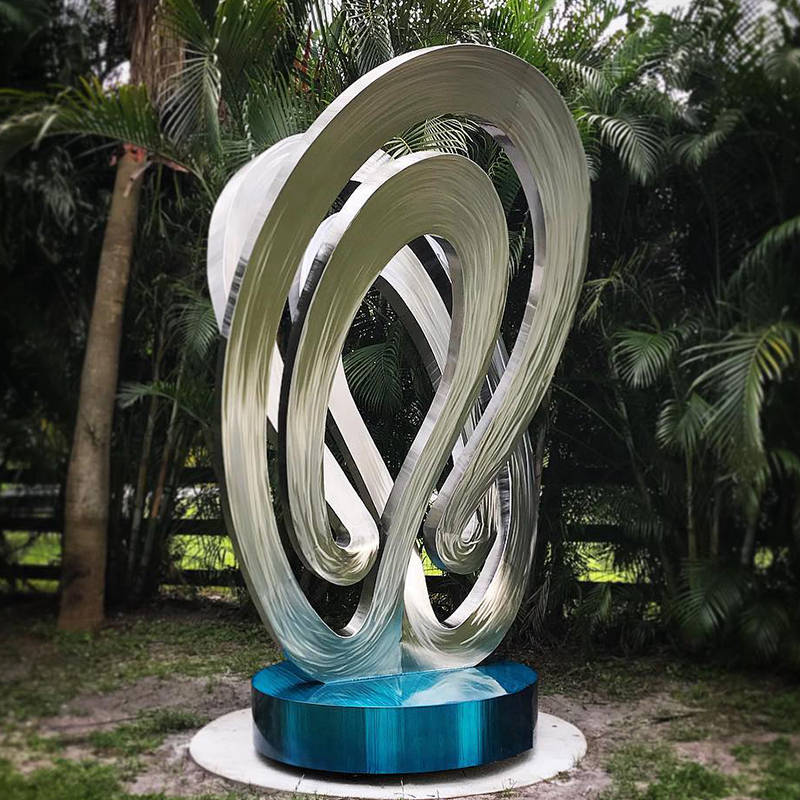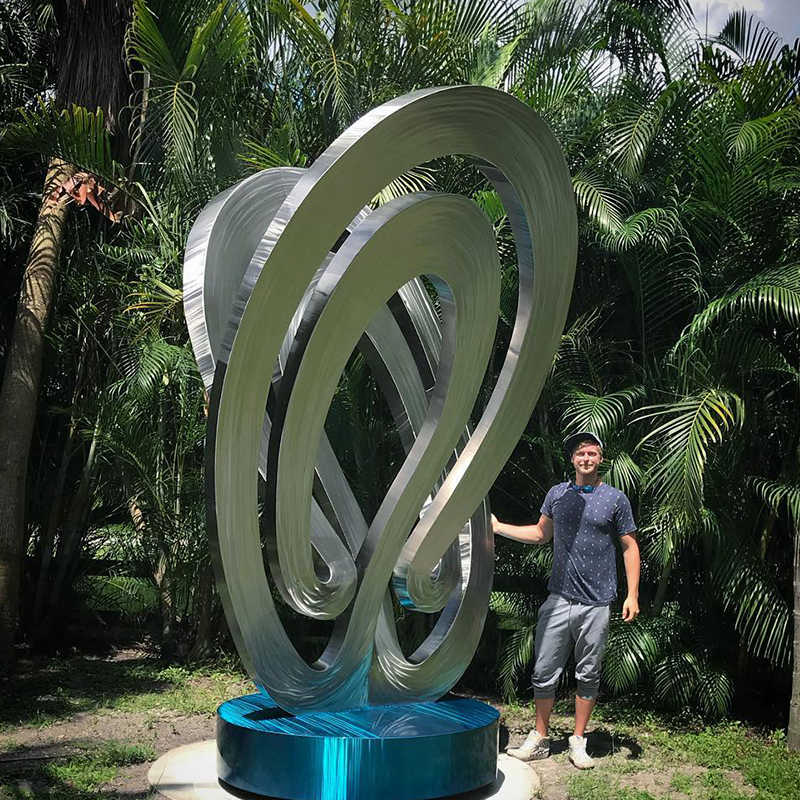 Popular Möbius Ring Sculptures:
Möbius sculpture is one of the most popular stainless steel abstract sculptures. Based on the ductility and reflective nature of the stainless steel material, Möbius sculptures are able to create a sense of endless extension.
Often, Möbius sculptures are shaped to a mirror-polished finish. When placed in a garden or campus, it could reflect the surrounding scenes and natural light very well.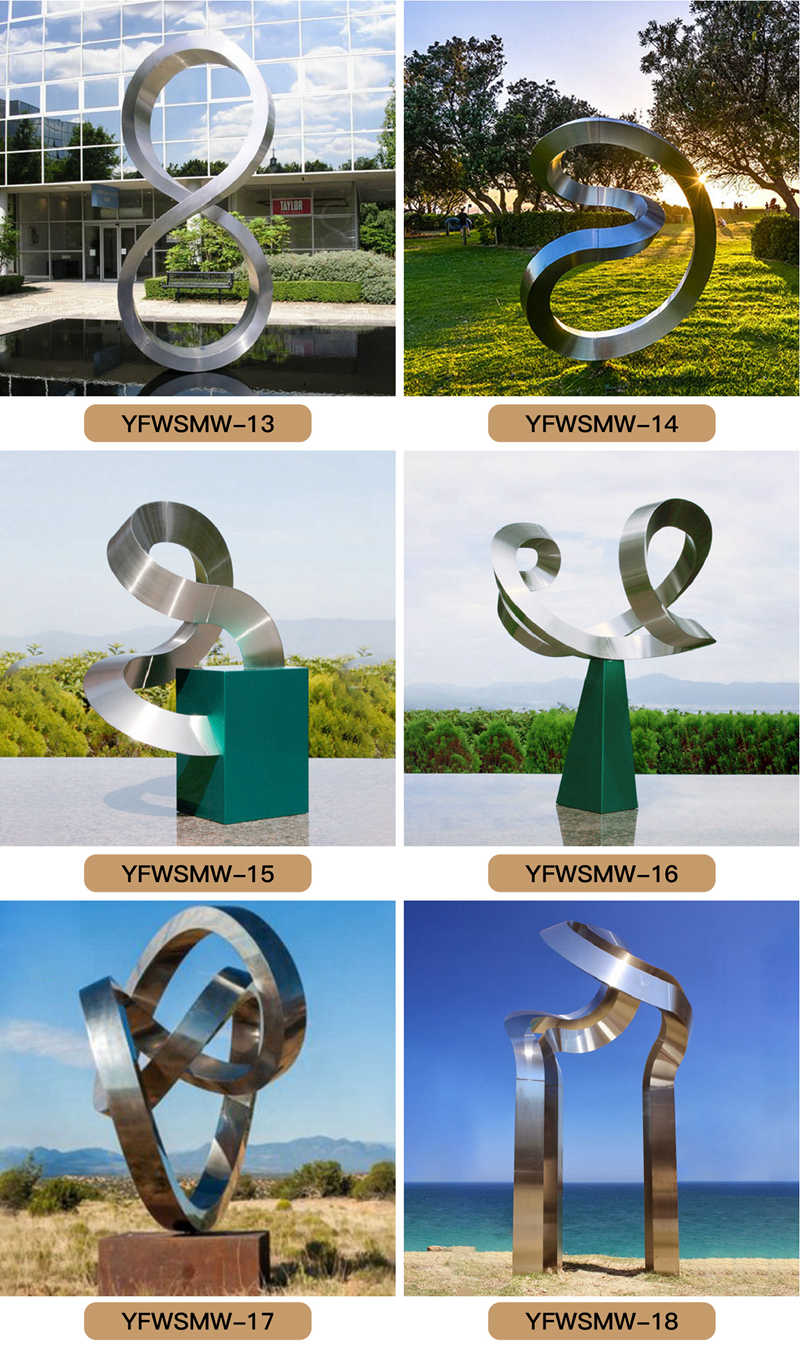 More Stainless Steel Abstract Sculptures by the Artist:
This Möbius strip sculpture is one of the famous works of artist Hunter Brown. He created this custom Möbius sculpture for a private sculpture garden. There are many styles of this artist's modern metal work that have been widely popular. The most common is the combination of stainless steel abstract sculpture with mirrored orb sculpture. Also, the color palette is one of the strengths of the artist Hunter Brown.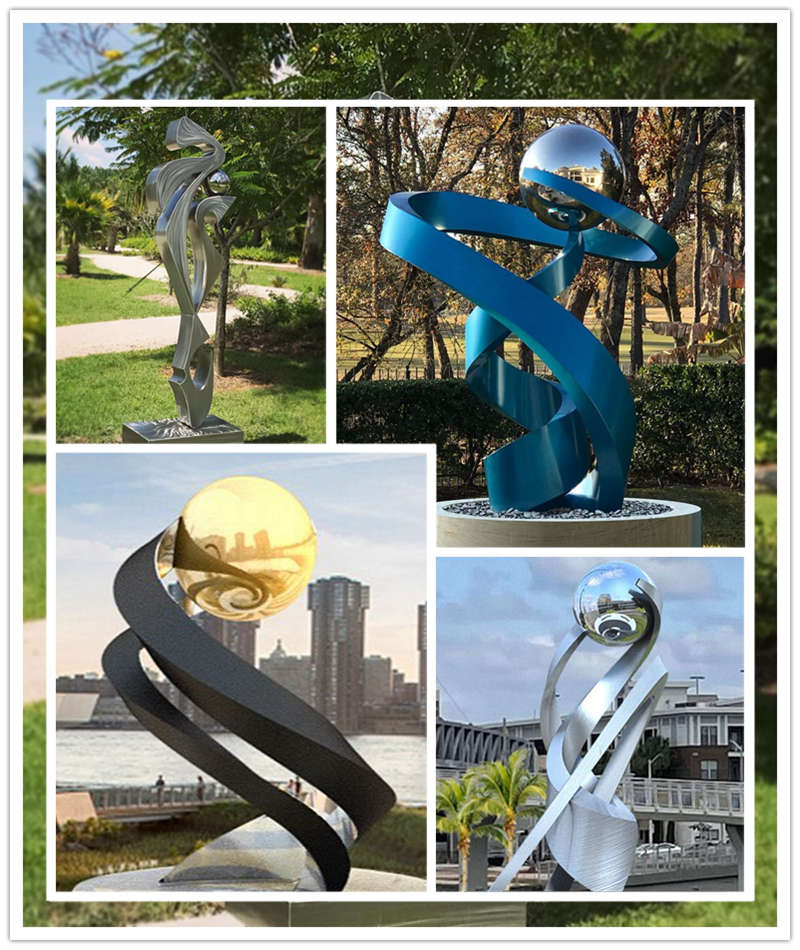 Exquisite Customer Feedback about Möbius Sculptures:
Among
modern metal sculptures
, stainless steel abstract sculpture especially Möbius sculpture with sculpture is widely popular. Also, we have elaborated on Möbius sculptures for many clients.
Contact YouFine for more real customer feedback pictures, also, YouFine could do professional design and customization for you.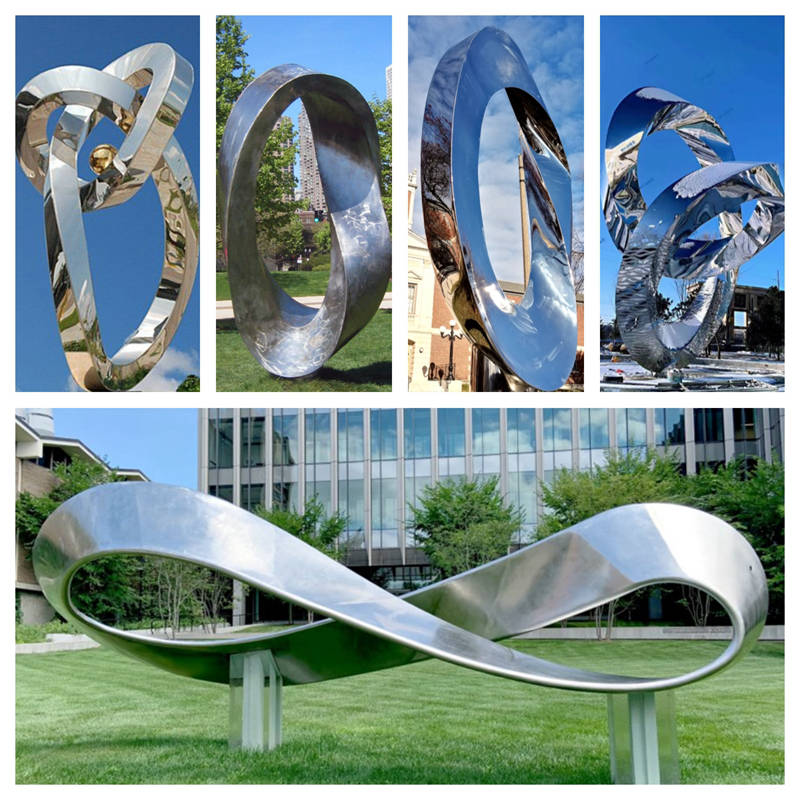 YouFine's stainless steel sculptures could fit the decorative needs of a variety of scenes, while YouFine could accommodate any customization needs. Contact us for the best solutions and designs.