Many friends have a soft spot for horse racing. I believe that I will put this Bronze Horse Racing Sculpture in your garden or courtyard, which must be a good ornament. If you are a community manager or builder in a city center garden, bronze horse racing sculptures could also enhance the lively atmosphere of the city.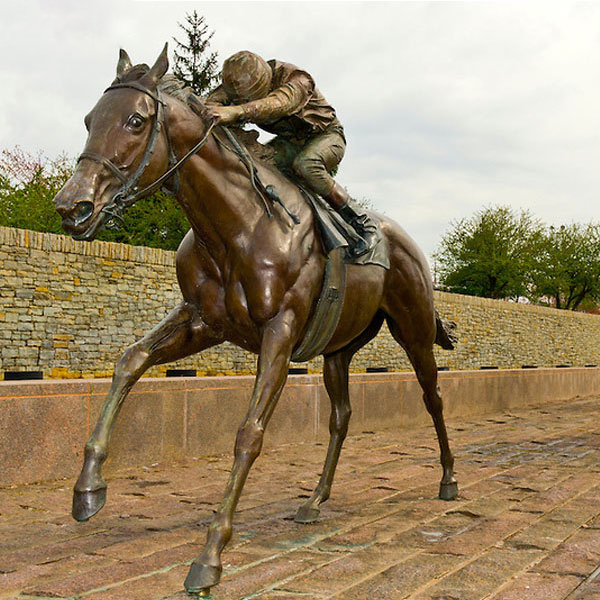 Advantages of Bronze Material
Bronze sculptures have many advantages that other materials cannot achieve. Bronze sculptures have outstanding color effects, while other materials do not produce such decorative effects. Sculptors often use dyeing, painting and other methods to enhance the artistic atmosphere of the sculpture and make the sculpture more beautiful.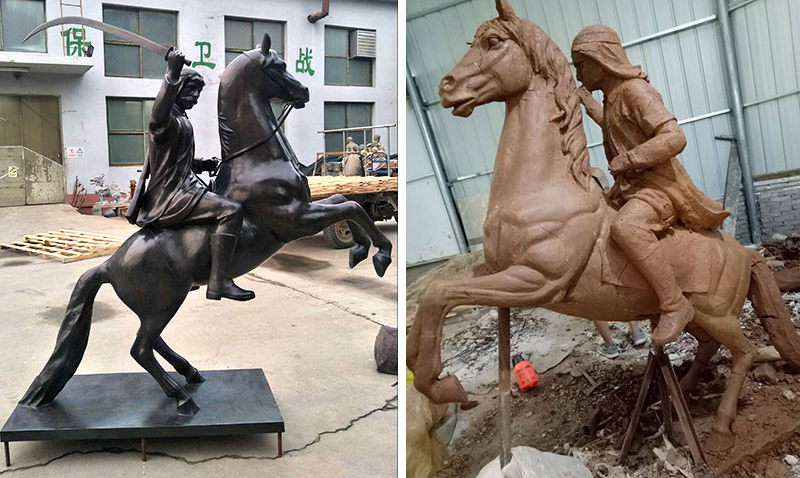 Process Flow about Bronze Horse Racing Sculpture
1. Making small clay sculptures (the shape of the clay sculpture is good or bad, the expression of the charm or not, the expression of intentions directly affects the future product quality, so the excellent clay sculpture can not be separated from the excellent clay sculpture division.);
2. The large mud covers the sculpture shape;
3. Make a prototype of a mud sculpture;
4. The sculpture is completed in large scale, and Party A is notified to review and make comments or amendments to the large model;
5. Enter the re-stage, use the slice on the clay to divide the block mold design, and then spray soapy water as isolation protection;
6. After demolding, remove the residual mud on the block mold. After the completion, carefully repair the plaster mold and make up the grinding. Then polished with a metal copper mesh;
7. Casting;
8. Product castings are trimmed and treated (sanding and cleaning of the cast copper products, and cutting, grinding, heat treatment, shaping, machining, polishing, etc.);
9. Surface effect treatment and protection (the effect required for the surface treatment of cast copper, usually with cold color and hot color, and finally wax protection and polishing).
Advantage of Bronze Horse Racing Sculpture
The cast
bronze sculpture
uses a high-temperature resistant mold such as a refractory plaster mold or a sand mold. Generally, it is an inner and outer layer. The copper water is poured into the mold from the skylight, and is cooled and formed. The wall thickness is generally 3-8 mm, which is hard and corrosion resistant and has a long service life. Because of the characteristics of the bronze sculpture itself, it has a long-lasting character.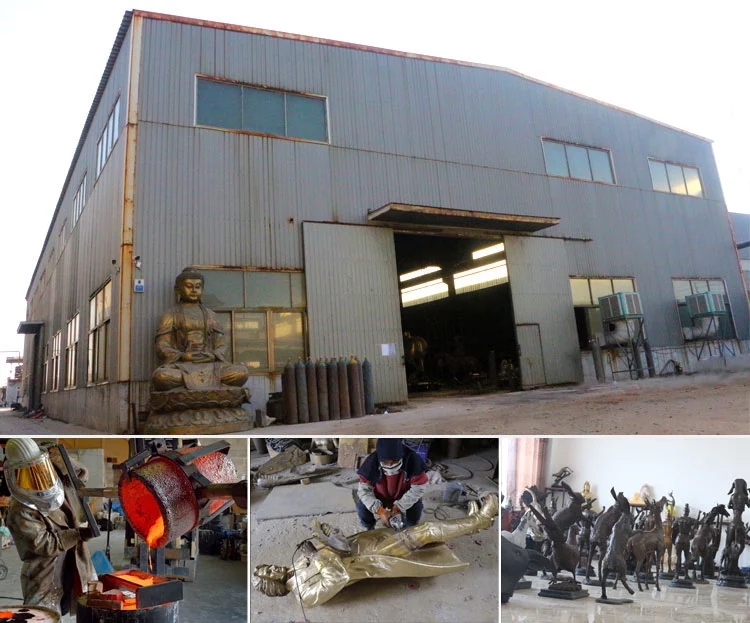 If you still want a Bronze Horse Racing Sculpture, please contact us for a quote.