Due to the complexity of the outdoor environment, we recommend placing some metal decorations outdoors, which can be stored for a longer period of time and could withstand the harsh weather. The outdoor Wrought Iron Green House is a very good choice.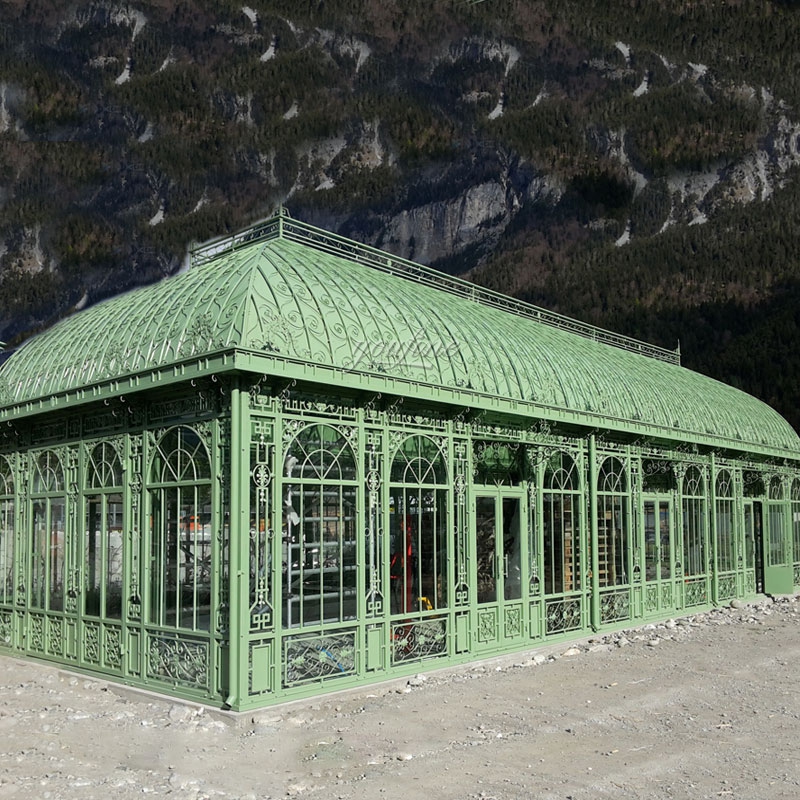 Provide A Comfortable Space
The person with his own back garden must be particularly clear. An outdoor iron pavilion is made up of very fine wrought iron carvings. In the interior of the Wrought Iron Green House, some furniture and garden elements could be prevented, and some vine plants could be planted for viewing. It will make your garden teatime more comfortable.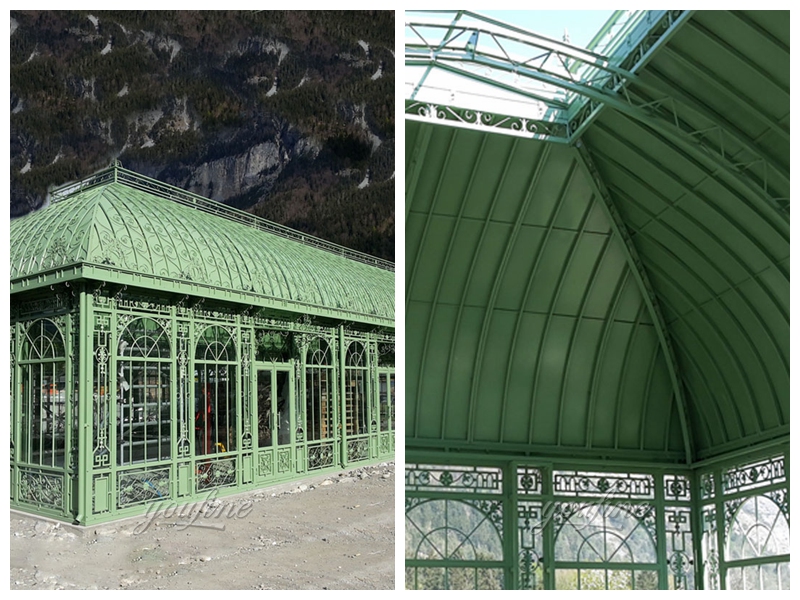 Long Service Time
For garden decoration applications, steel is really a very durable material. We will choose to rust-proof zinc on the surface according to your needs, so that the outdoor Wrought Iron Green House will last longer.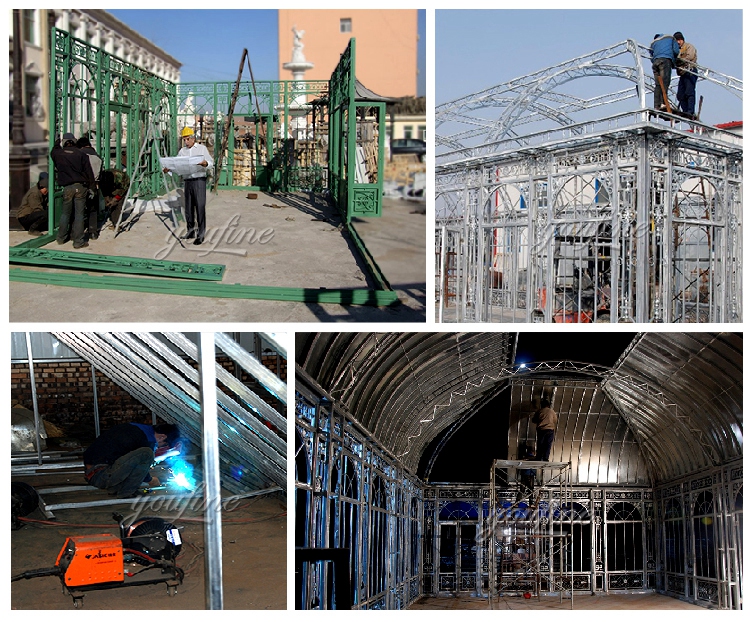 Customized Service
A lot of people will choose to add tempered glass to the window and top of the pavilion, so that a relatively closed environment could be formed to decorate the interior furniture. Our factory also has some small marble sculptures that are ideal for interiors and doors.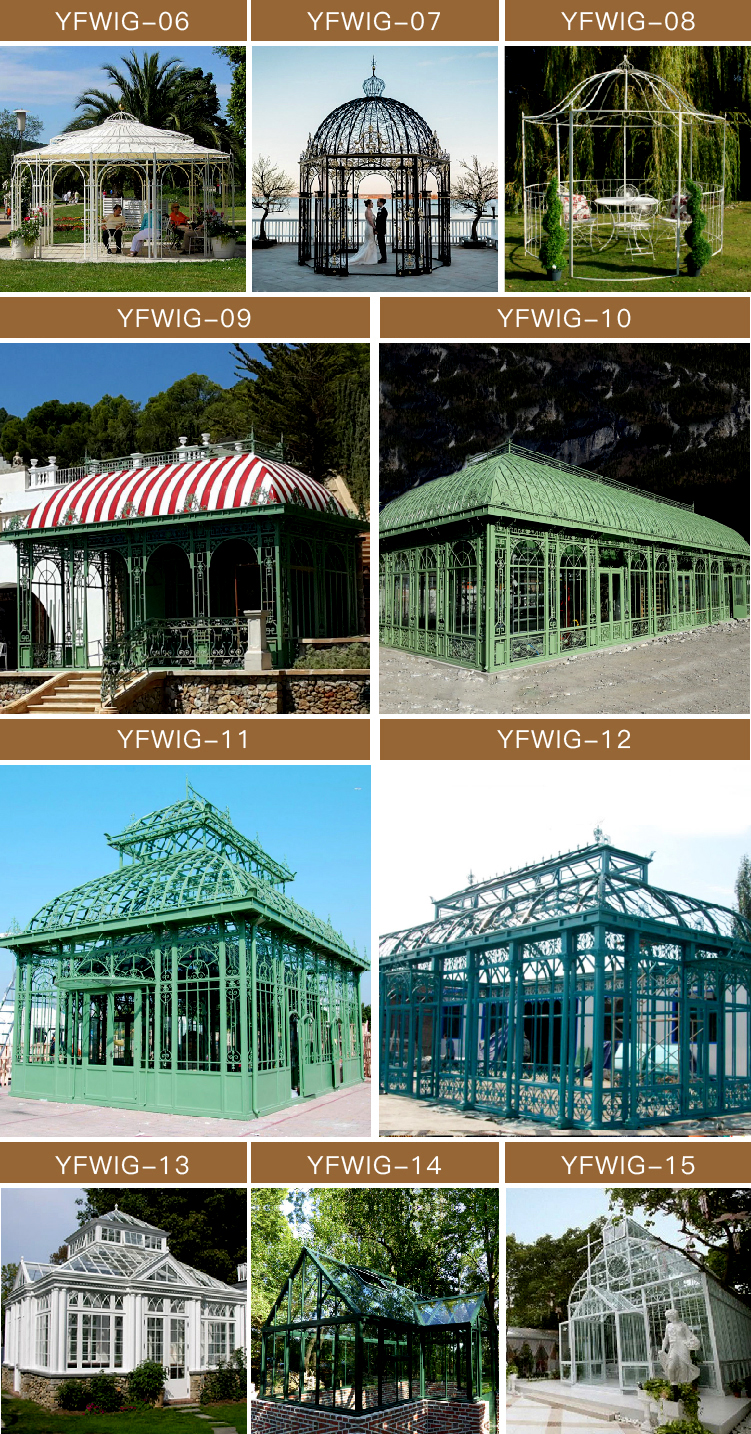 People who know how to live have a pair of beautiful eyes. If you have a beautiful garden, why not try to place an
iron gazebo
?