As one of the most popular outdoor sculptures, the bronze bear statue has its own charm. This is a bronze bear and eagle sculpture for sale on YouFine, depicting a bear and an eagle fighting over a fish. The real appearance makes people participate in it, and really feel the ferocity of the bear and the sharpness of the eagle's claws.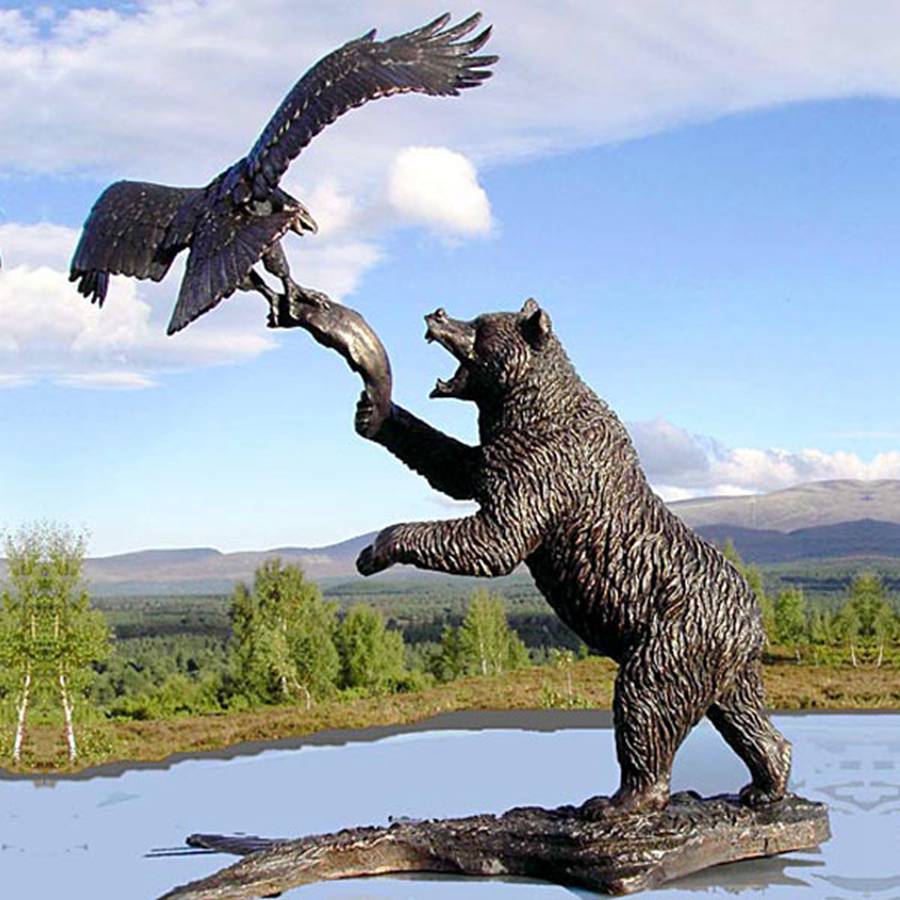 Professional Artists Cast High-quality Bronze Sculptures
YouFine masters advanced casting techniques, and the artists we cooperate with each have an average of 20 years of casting experience, so we provide high-quality bronze sculptures to customers around the world.
YouFine uses the silica sol technique in the casting process, which is a technique that could effectively avoid bronze disease (white spots and green spots) in sculptures.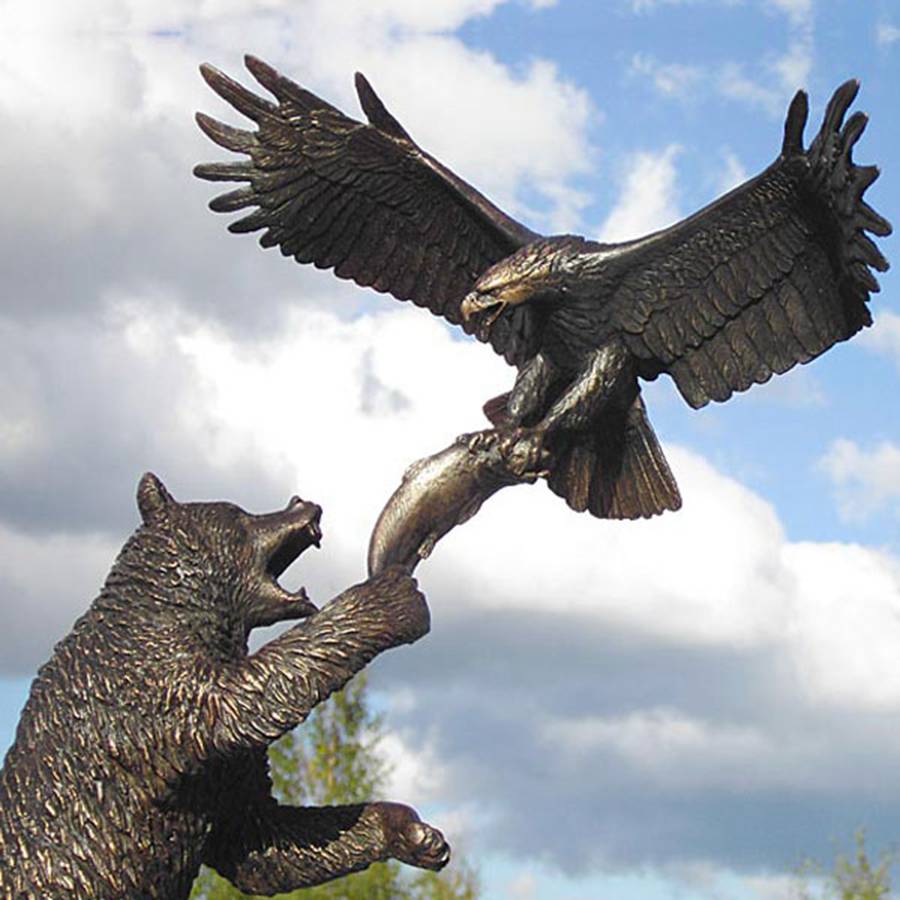 It could be seen that the fulcrum of the eagle is just above the fish, so many customers are worried about the quality of the sculpture and whether the eagle would collapse.
Please rest assured that the artists have extensive experience and would cast all parts of the sculpture in strict accordance with the proportions so that collapse would not occur.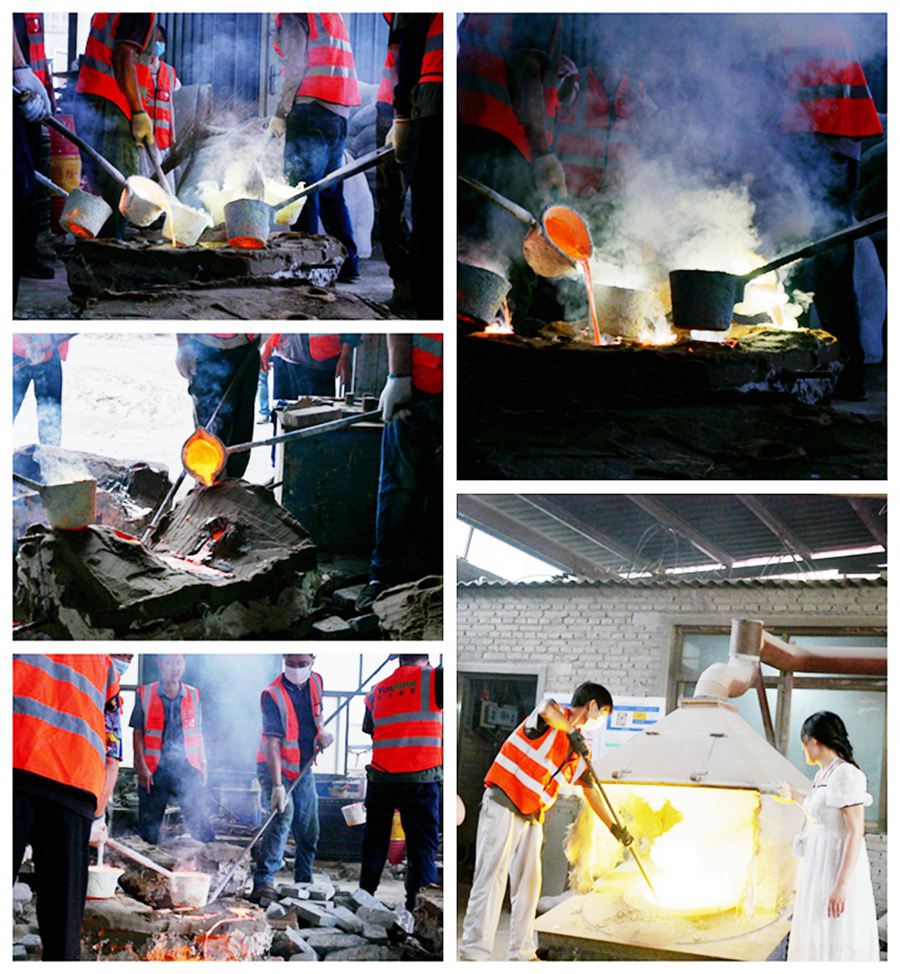 Portland Customer Feedback
This is the real feedback from customers in Portland. We are very happy and proud to see that YouFine's sculptures could improve the happiness of customers' homes.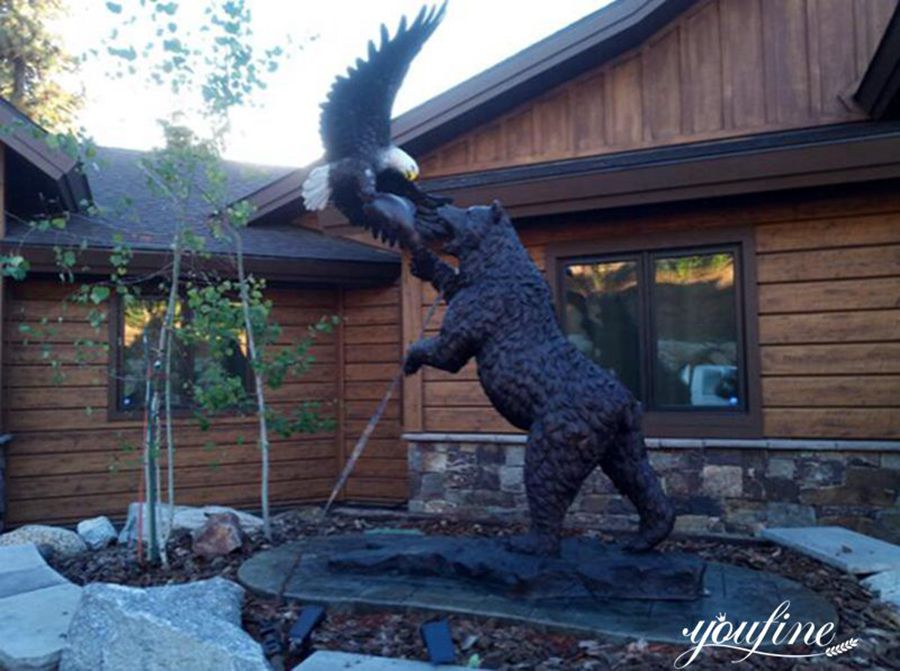 Customers provided pictures of this bronze bear sculpture in different seasons. This sculpture brings people different feelings in different periods. The most important thing is that this proves that YouFine's bronze sculpture could withstand the test of severe cold.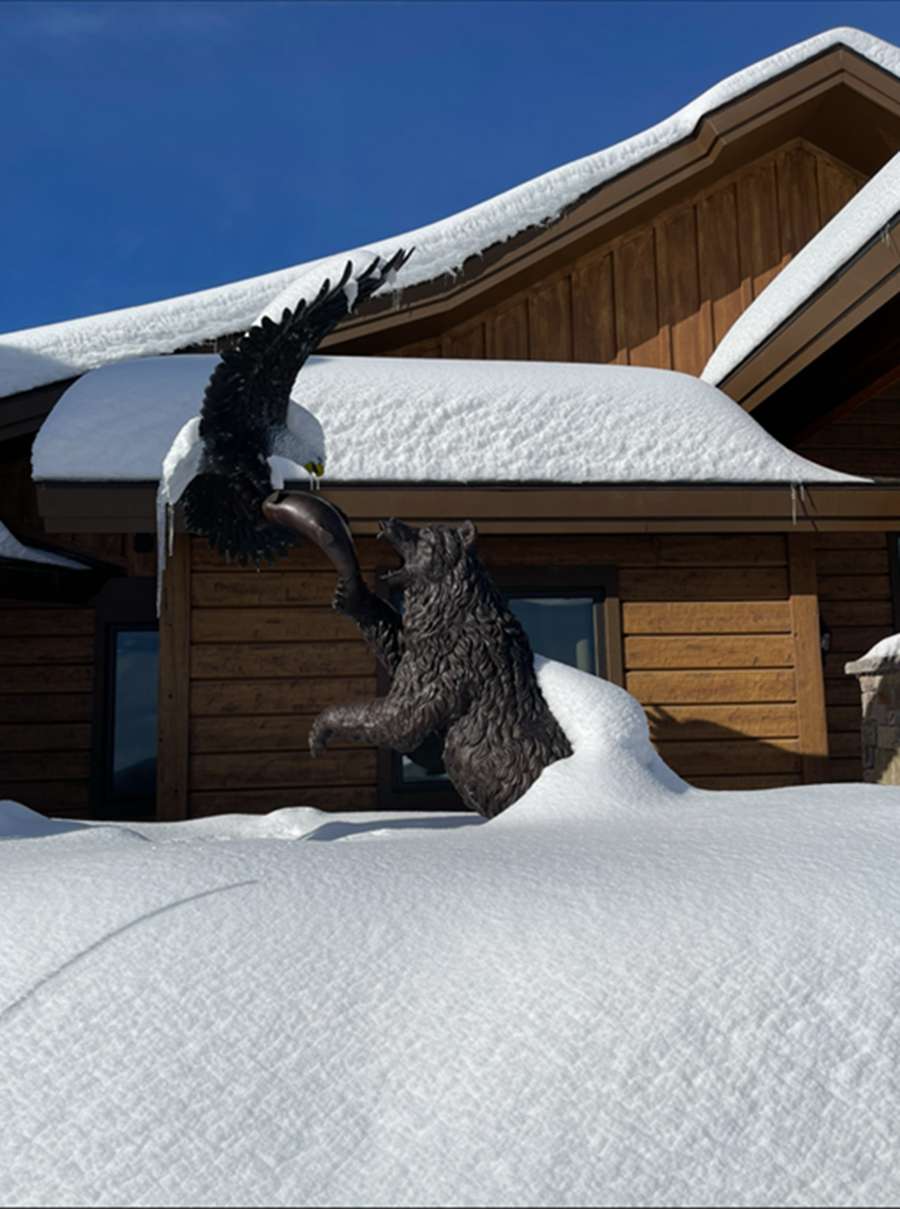 More Choices of Bronze Bear Statues
YouFine has designed and cast countless bronze bear sculptures for customers all over the world and has a detailed understanding of various types of bears.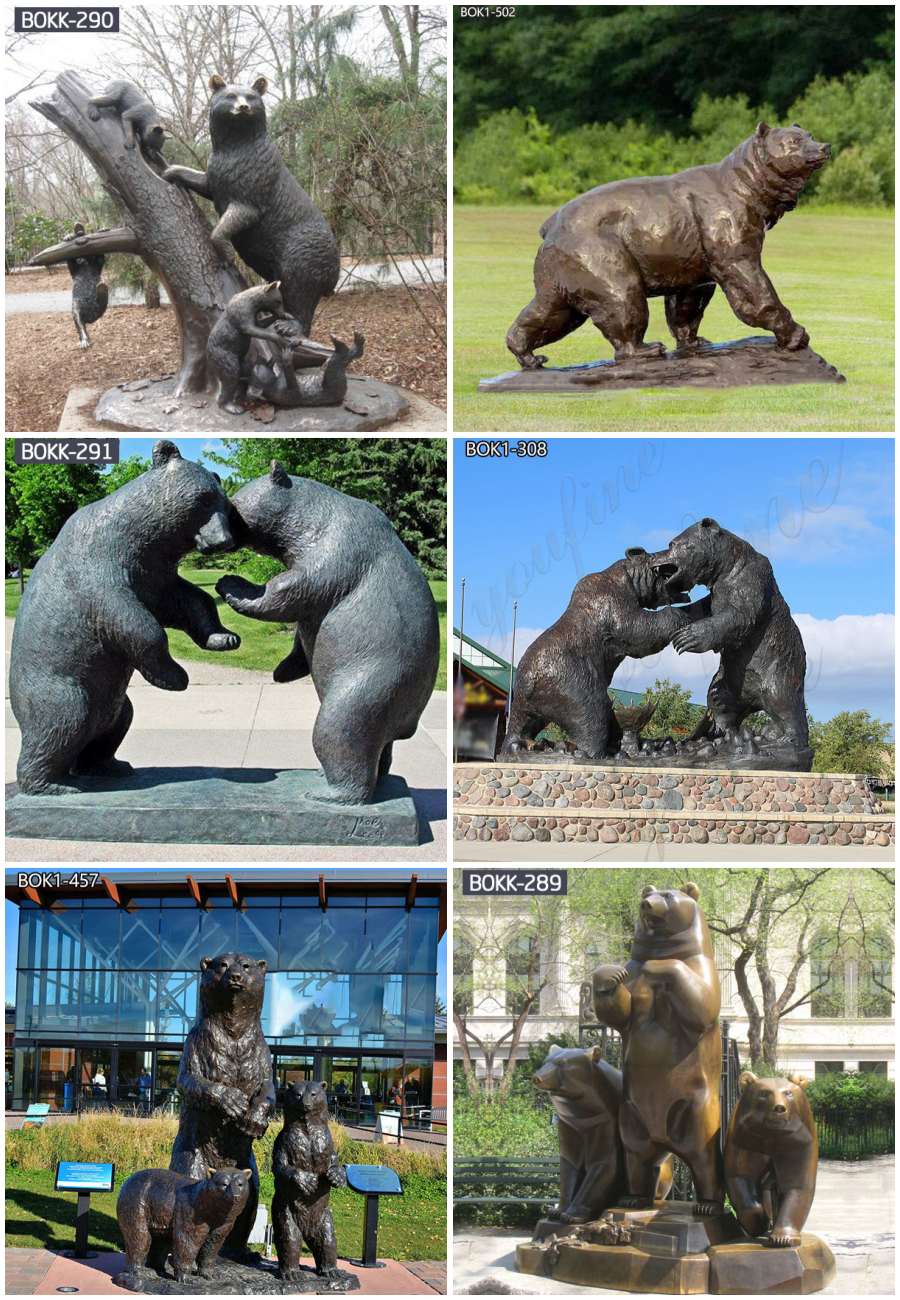 Therefore, please feel free to hand over your beloved bronze sculpture to YouFine, YouFine would provide you with a satisfactory shopping experience.