The Virgin mourns Christ Statue is a marble sculpture by Michelangelo Bonaroti for St. Peter's Cathedral in 1498. It is now housed in St. Peter's Basilica in Vatican, Rome.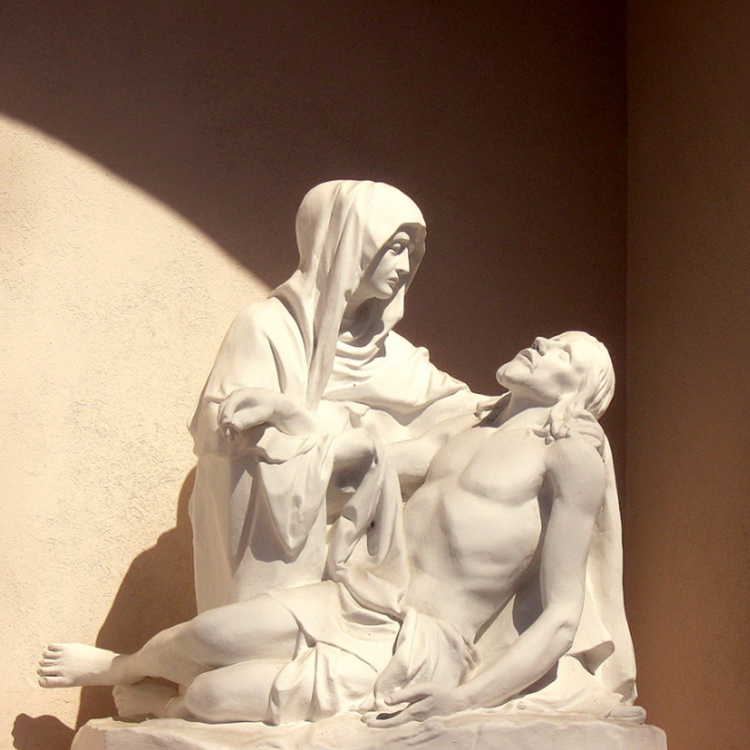 Classical Style and Subject Matter
The image of the Virgin in the work is elegant and quiet, silently looking down at the dead Christ lying on her lap, she is young and beautiful, without giving the feeling of being too sad and painful. The sculpture reflects more of the spirit of humanism than the atmosphere of religion. Apparently this work has the style characteristics of the author's early engraving. This period is mainly the inheritance of classical style and subject matter, using a steady and beautiful realistic approach.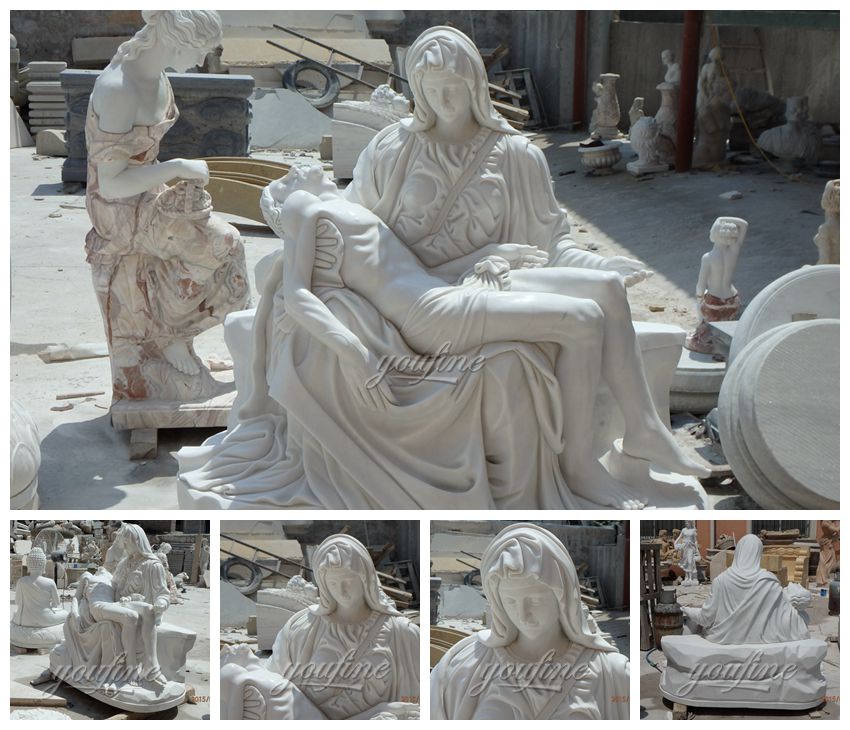 About This Sculpture
In the Virgin mourns Christ Statue, there was a scar under the rib of the dead Christ. There was no painful expression on his face. He was lying between the knees of the Virgin Mary, his right hand was drooping, his head was leaning back, his body was slender like a gymnast, his waist was bent. Showing the weakness and powerlessness of death; the Virgin Mary is young and beautiful, the image is gentle, wearing a large cloak and robes, the right hand holding the body of Christ, the left hand slightly extended backwards, showing helpless pain; head down looking down at the son The body was caught in deep sorrow; the fine pleats covered her thick shoulders, and the mask set off a beautiful face.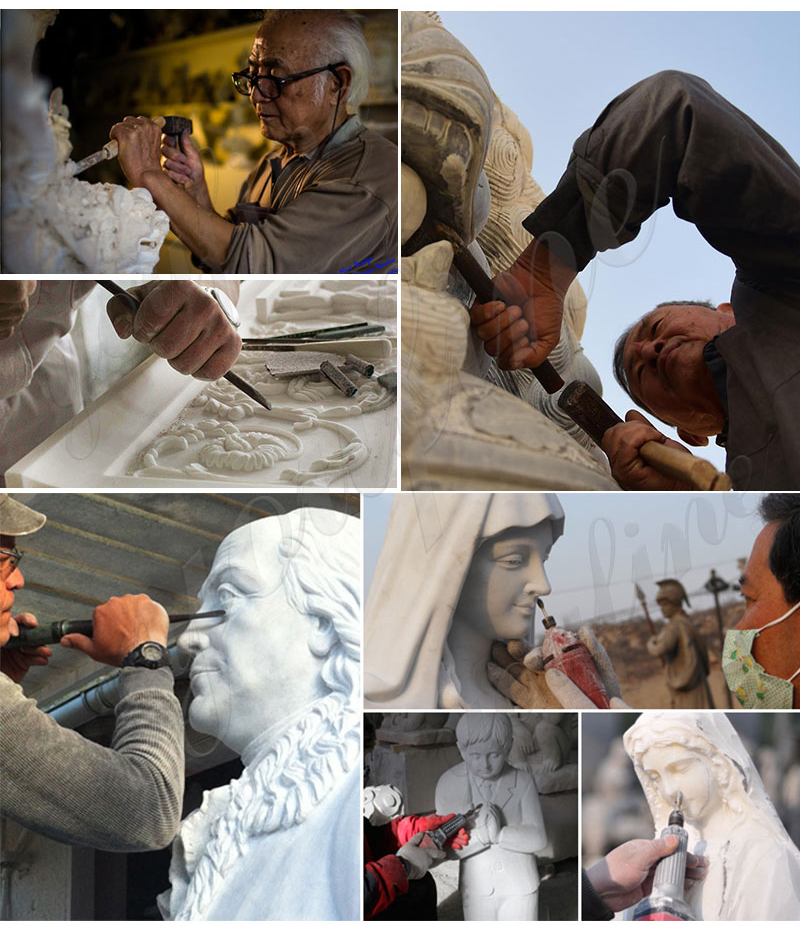 The Greatest and Most Noble Maternal Love of Mankind
The Madonna in the Virgin mourns Christ Statue is portrayed as a beautiful and beautiful girl, but it does not affect her grief for the death of Christ. Her beauty is intuitive, but her sadness is deep. The youth, eternal and immortal beauty embodied by her is the highest ideal of human pursuit of beauty. The expression of the Virgin is silent and complicated. It not only pours silent sorrow, but also the prayer of the Madonna full of grief. It has greatly exceeded the content of the Christian faith. This is a feeling of the greatest and most noble maternal love of mankind.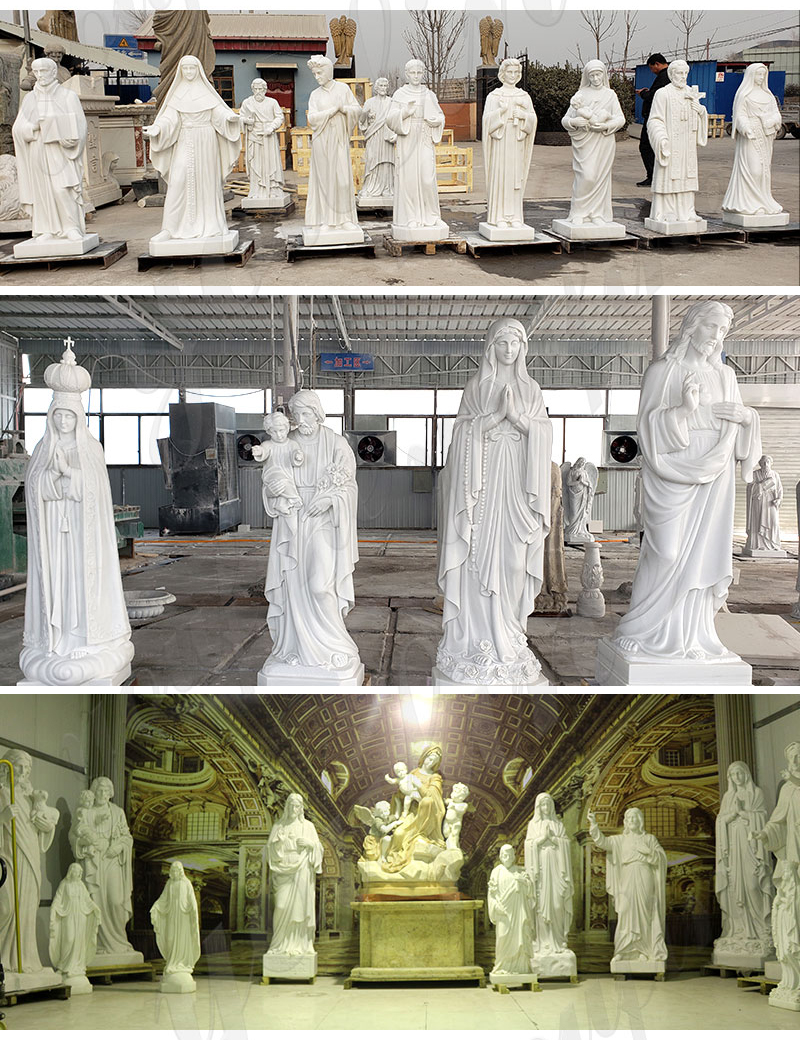 Professional Factory
We specialize in making all kinds of
marble sculptures
for more than 40 years, providing customers with high quality
Virgin mourns Christ Statue
, and we accept customization, you could provide all the sizes you need, we could make and make you affordable.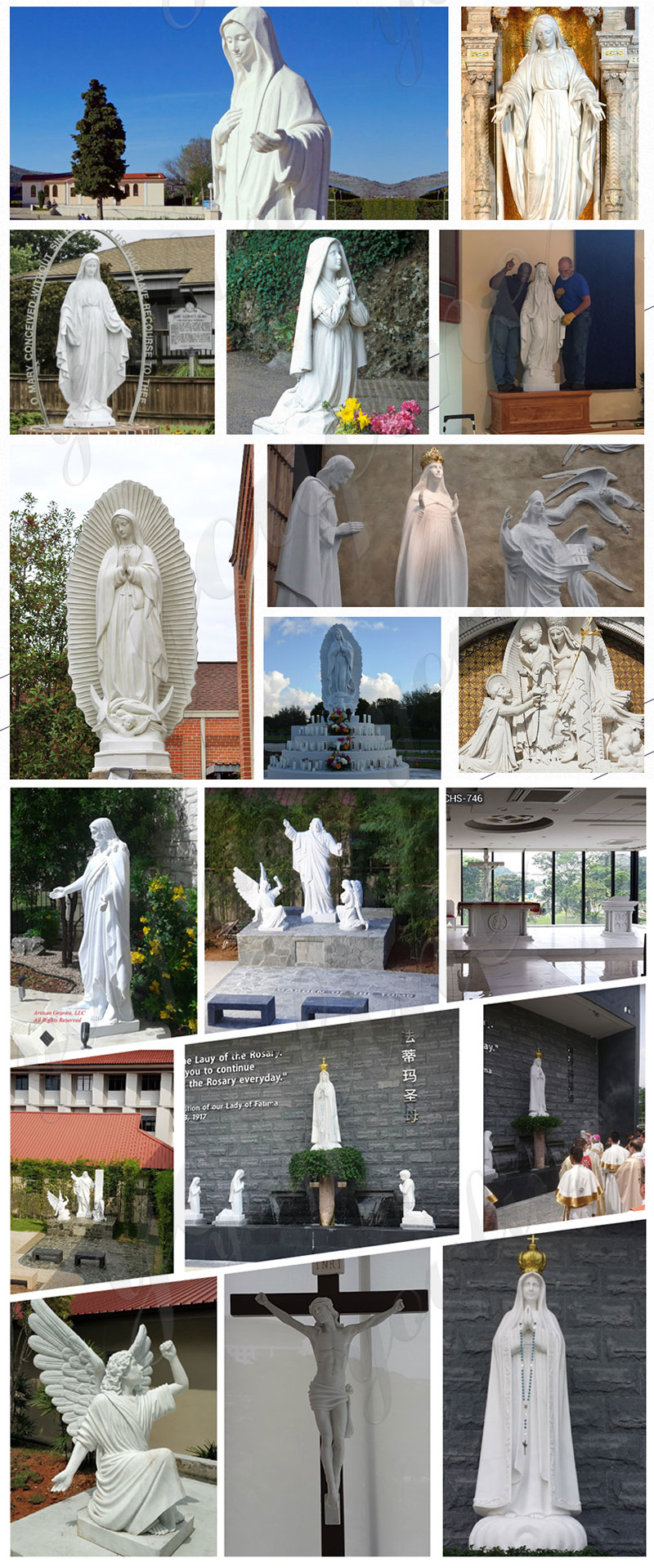 If your church or garden needs a The Virgin mourns Christ Statue , you are welcome to contact us. We will give you the best service.