Details of Marble Jesus Statue
This white marble Jesus statue is one of YouFine's most popular sculptures of religiously carved saints. Our factory has the most knowledgeable carving artists who know the stories of the Catholic saints and could create the most beautiful marble saint sculptures for you.
Jesus' eyes are tightly closed, and he has one hand pointing to the sky and the other hand pointing to his chest. Jesus is dressed in a long robe, and every fold of his clothes is realistic and vivid. In addition, Jesus' hair is curly and thick, looking full of compassion and a divine atmosphere. If you want to put one of these sculptures in your church, please get in touch with YouFine.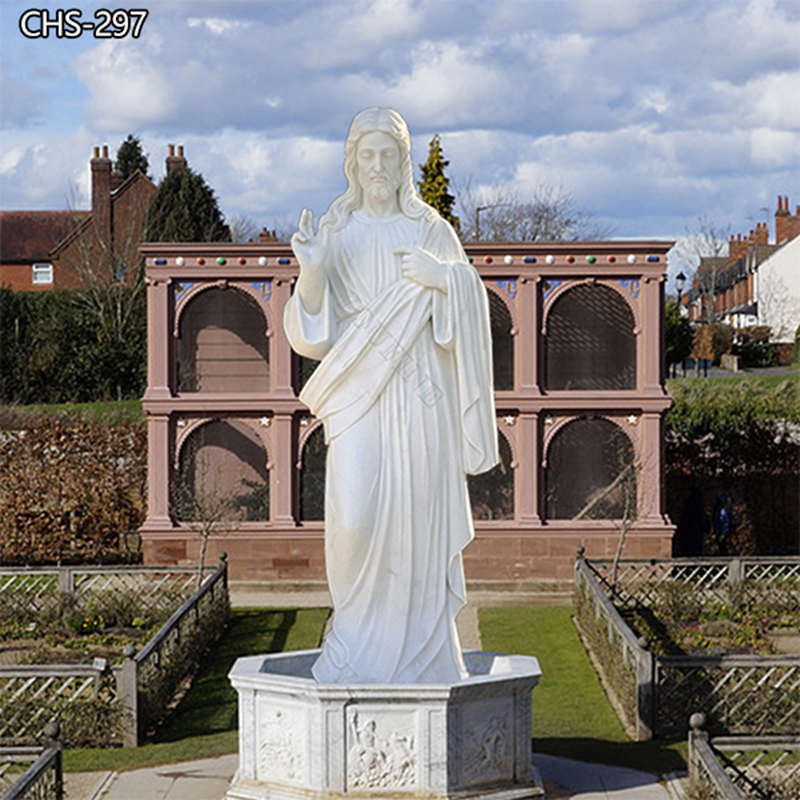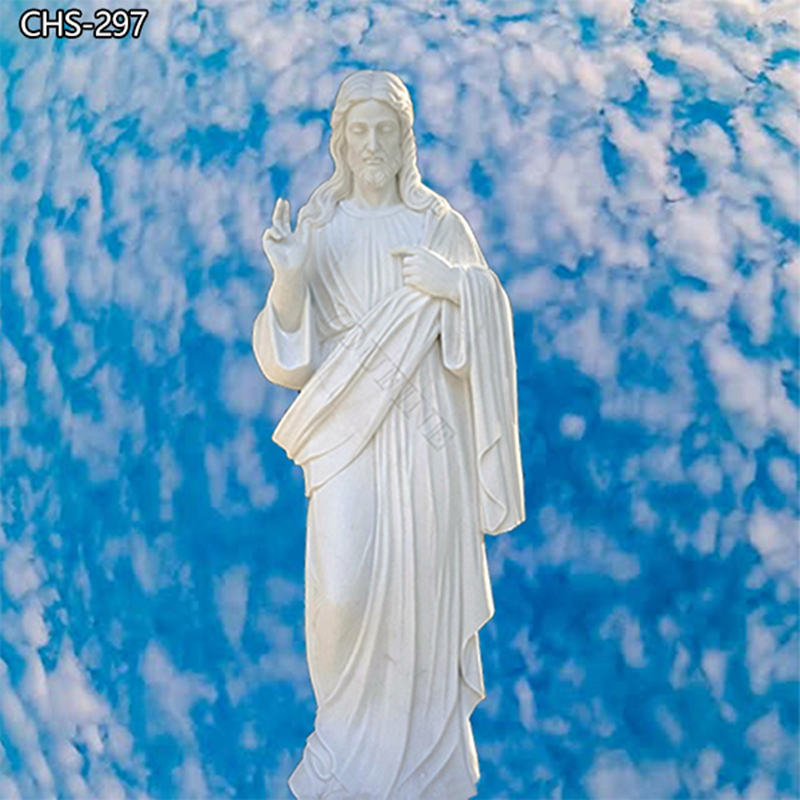 More Marble Saint Sculptures
YouFine's artists carefully sculpted this marble Jesus sculpture, and we specialize in sculpting religious figures in marble of many types. Moreover, YouFine could offer a comprehensive selection of ordering options and products.
On the one hand, if you like any religious figures, contact YouFine for a custom order, and our professional team would ensure that you have a satisfying sculpture reproduced.
On the other hand, we offer several
marble sculpture
styles and sculpting options for you to consider. We aim to ensure that every customer who buys a marble sculpture from YouFine would get the sculpture they like best.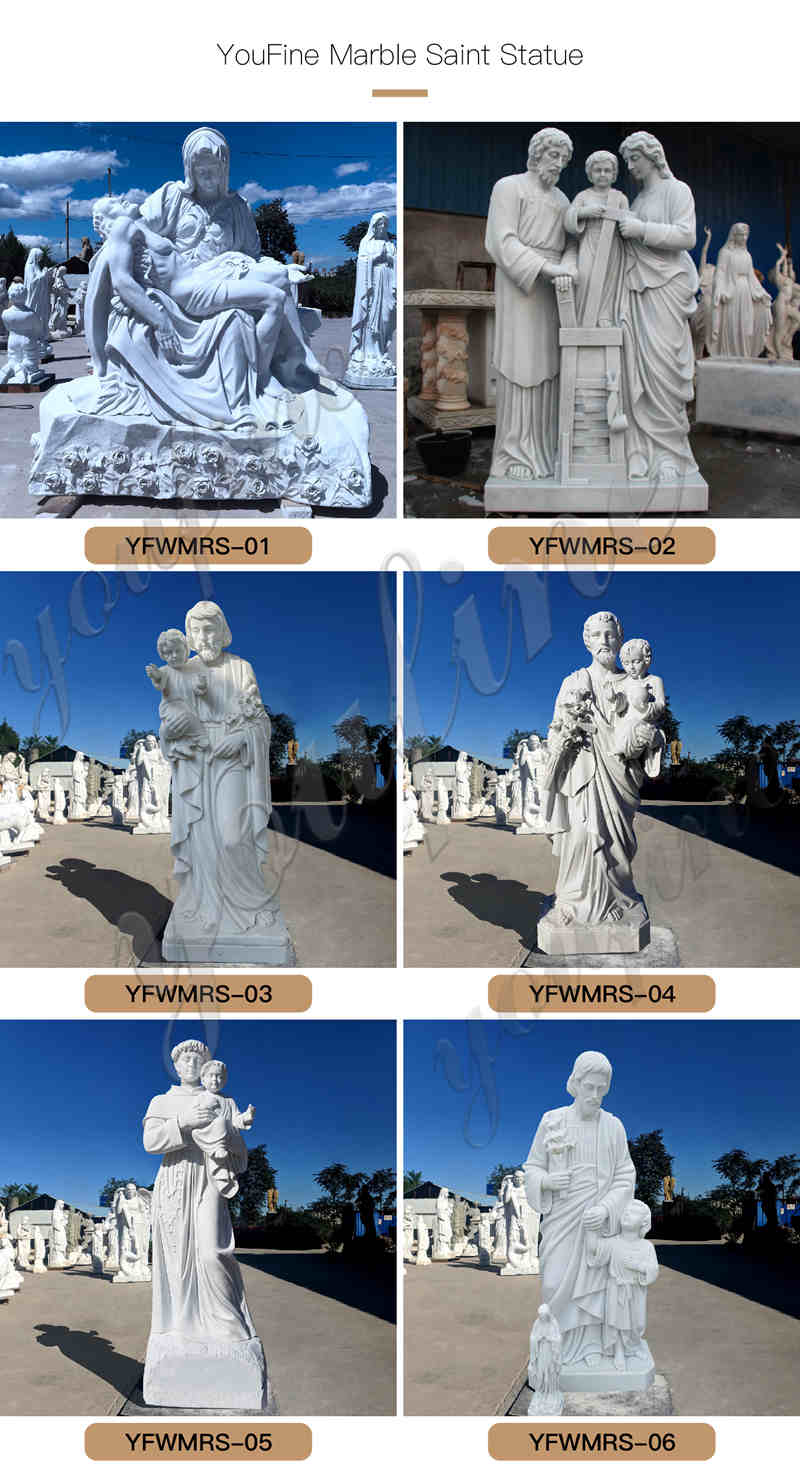 Good Feedbacks From Customers
YouFine's marble sculptures are guaranteed high quality, and our artists carefully carve each sculpture. Customers from all over the world love YouFine's marble religious sculptures. We have cooperated with many famous churches, which have high-quality requirements for sculptures, and YouFine's marble religious sculptures always get praise and affirmation from the church fathers.
What's more, our factory has faithful Catholic followers, so YouFine also donates some marble sculptures to churches or charity organizations as support. This is one of the reasons why YouFine could become friends with many customers.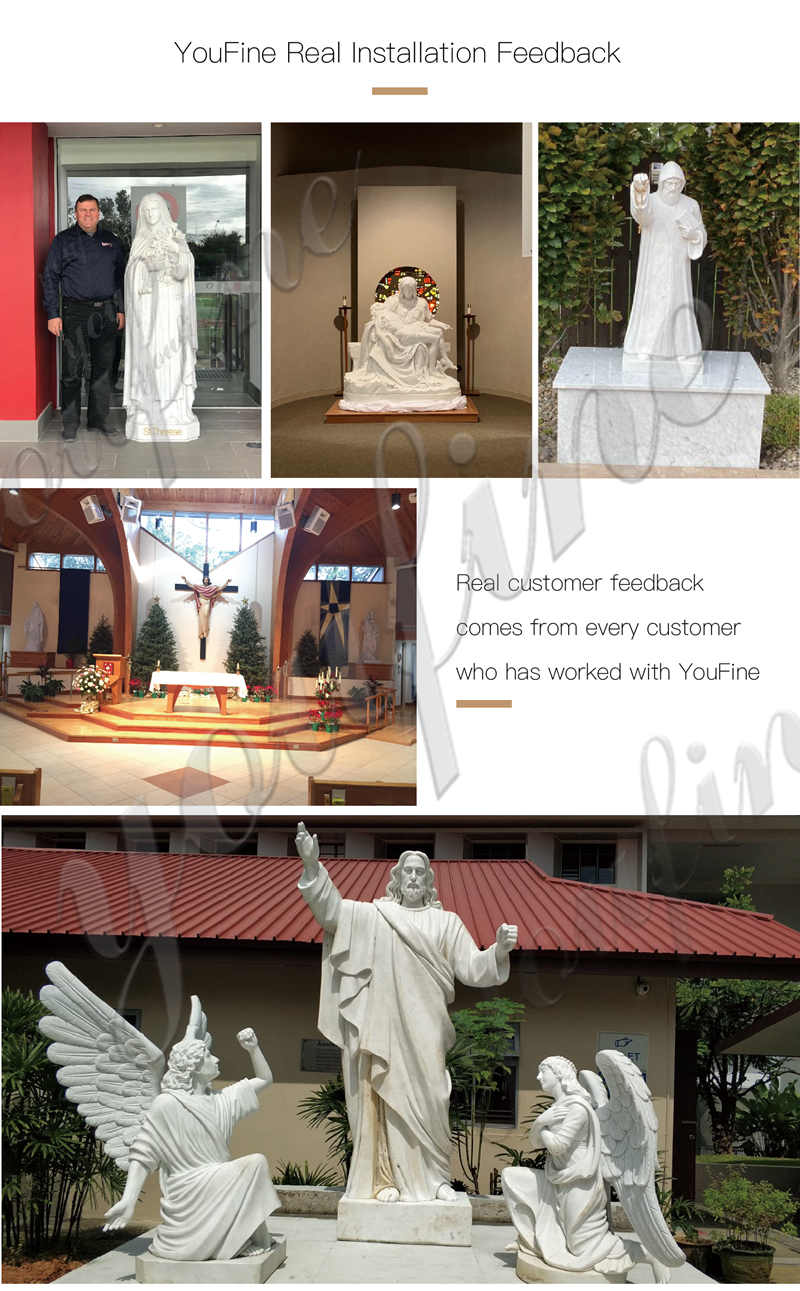 Advantages of YouFine
YouFine is a professional supplier of
marble religious sculptures
, and we are very good at making Catholic marble sculptures. On the one hand, we have the best marble sculptors. In addition to their rich experience in sculpting, they also know the stories of religious saints very well, so they could grasp the essence of religious figures more precisely.
On the other hand, YouFine is a strong sculpture manufacturer, and the factory has a lot of high-quality stock on sale at a discount. We would help you pick any sculpture you like. We believe that YouFine's sculptures would get your satisfaction.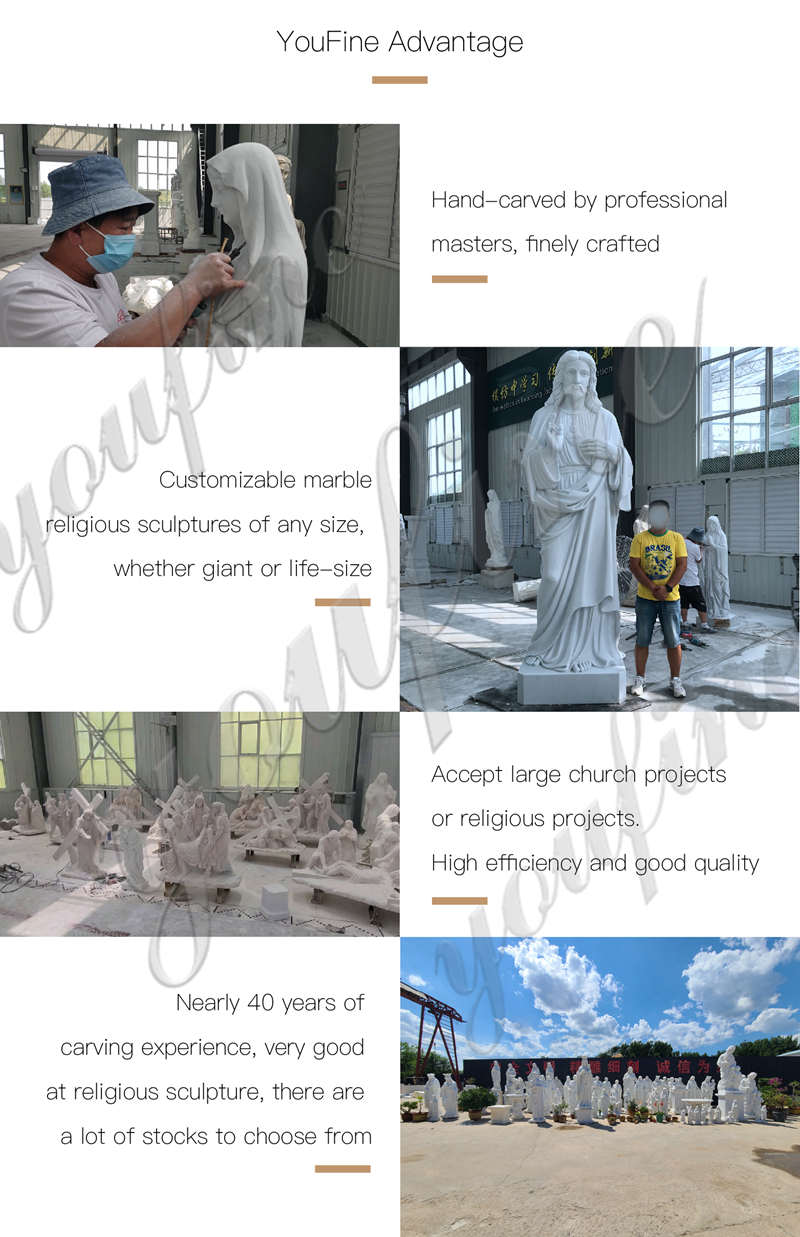 YouFine is a trustworthy marble sculpture supplier, and our goal is to promote YouFine's sculptures to the world. We believe that a beautiful sculpture would bring more happiness to your life.