This is a replica of the famous life-size marble St. Michael sculpture, where St. Michael kills demons to protect world peace. There are not many descriptions of St. Michael in the book, but we can also draw conclusions from a brief description. One of his main advantages is to protect us against the enemy.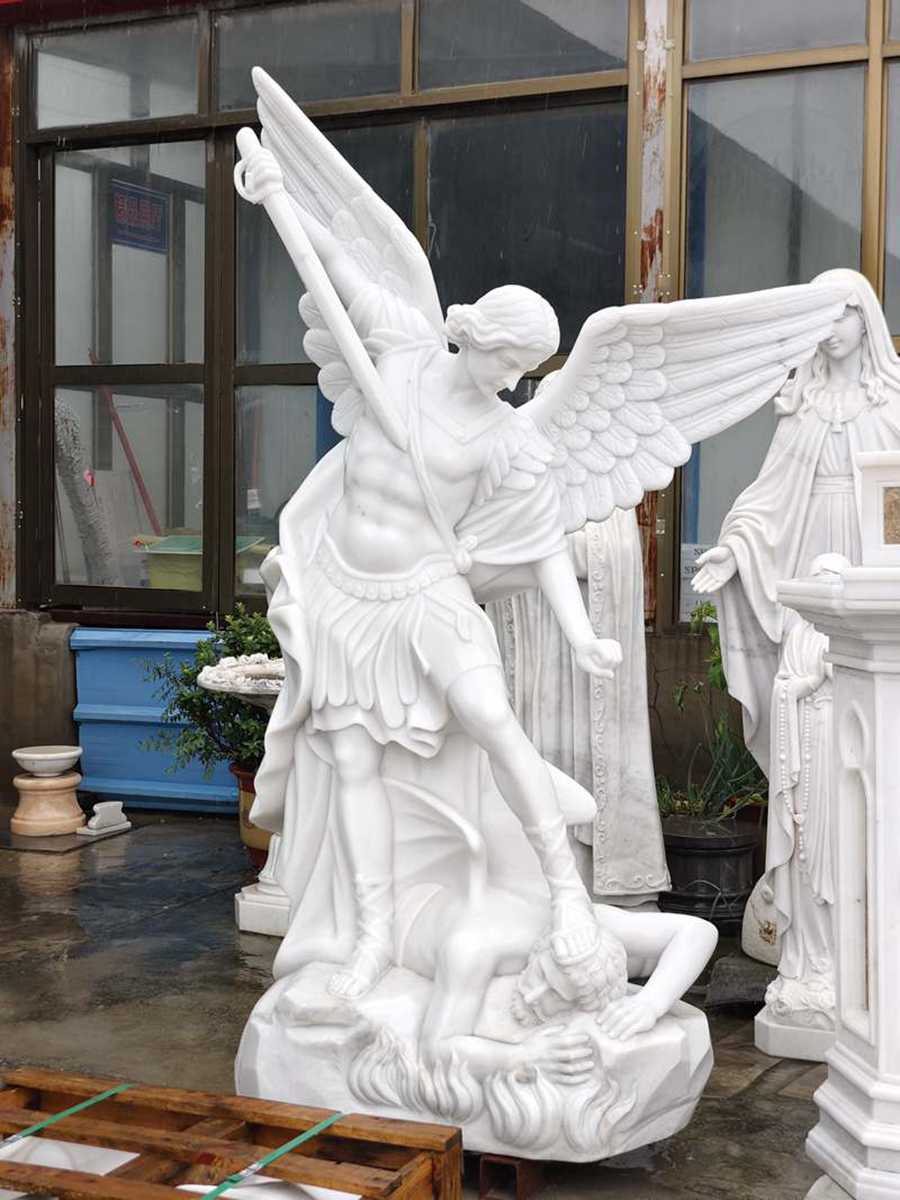 About St. Michael
According to the "Bible", in the seven-day war with Satan, Michael struggled to maintain God's dominion, against God's opponents, and finally defeated him. In Christian paintings and sculptures, Michael often appears as a teenager with long golden hair, holding a red cross or a red cross-shaped sword, fighting a dragon, standing on a dragon or becoming friends with a dragon. The dragon here is Satan .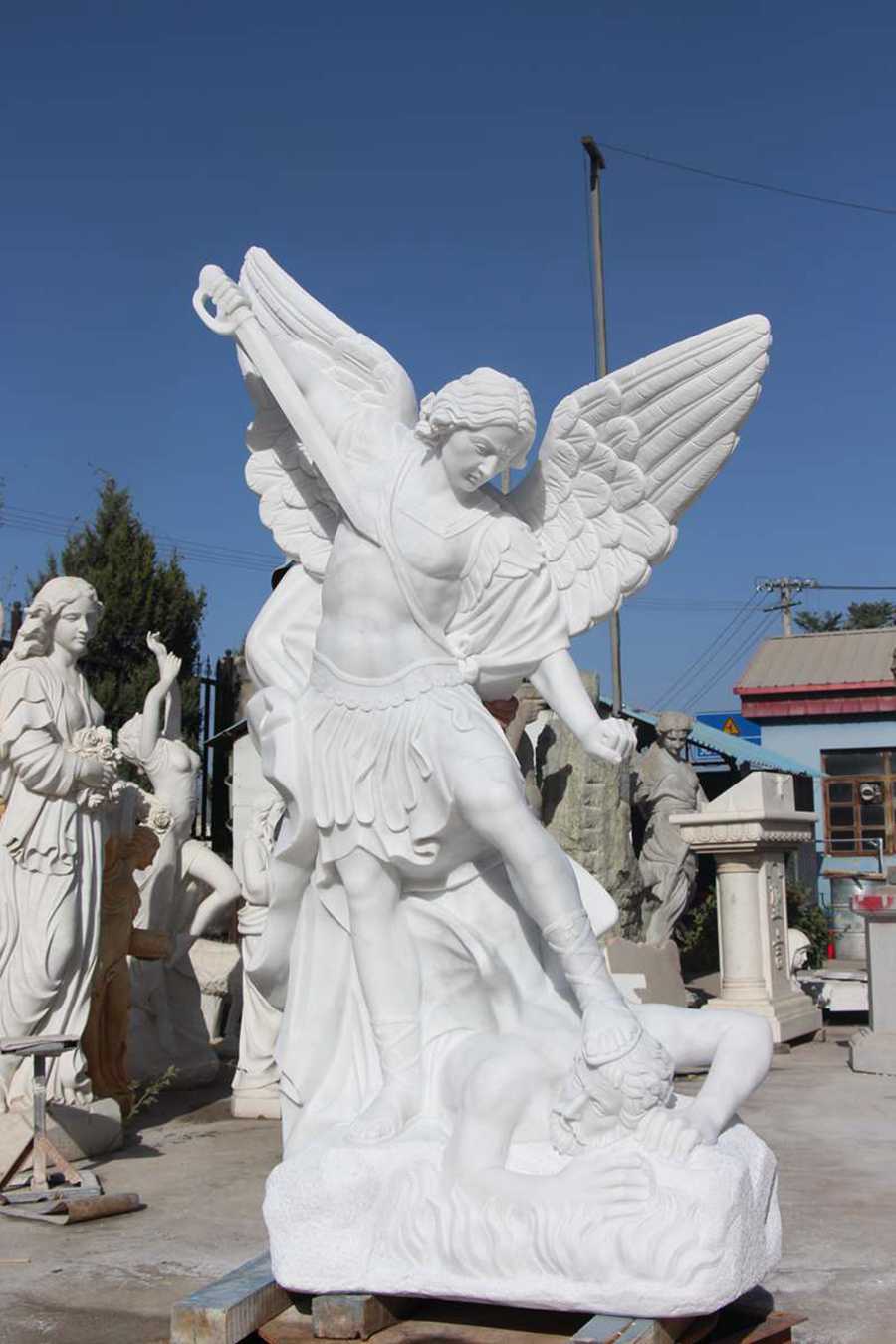 Exquisite Carved Details
YouFine has experienced marble artists who specialize in various famous marble sculptures. Therefore, it could be seen that the St. Michael carved by YouFine artists has a heroic appearance, wings with exquisite line relief, and precise control of the human body structure.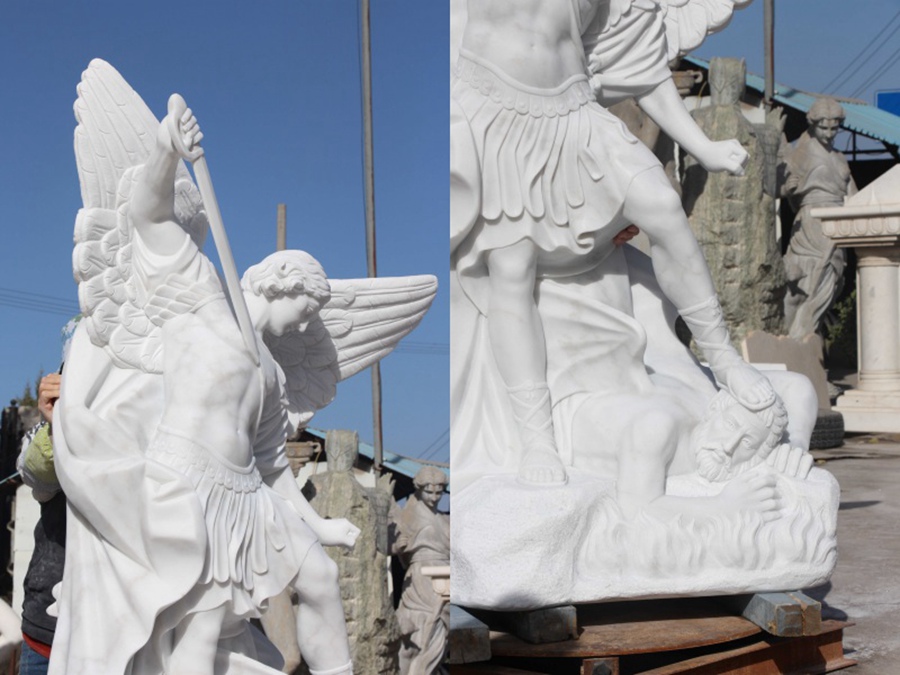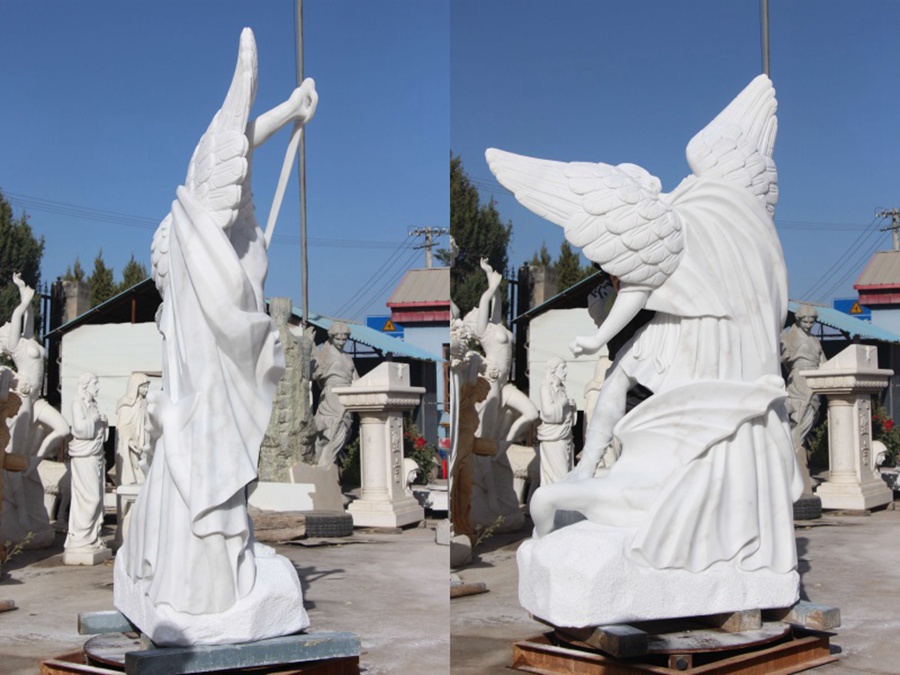 Grade-A Natural Marble Material
Our white marble statue of St. Michael the Archangel is made of high quality marble. YouFine always choose natural white marble stones to guarantee the quality of the marble we carved.
Statues of figures carved from high-quality marble could be called works of art, and it is no problem to preserve them for hundreds of years if they are properly maintained.

Life-size Marble St. Michael Sculpture Packaging:
1. Outer packaging: 3cm standard wooden crates, metal joints and nails are good, the inner product has enough wooden blocks to prevent shaking; after completion, it is re-fixed with three strong packing belts around the wooden box.
2. Inner packaging: use thick plastic, avoid scratching the outside with wooden packaging, not only airworthy, but also strong enough to prevent damage to the goods, shockproof foam.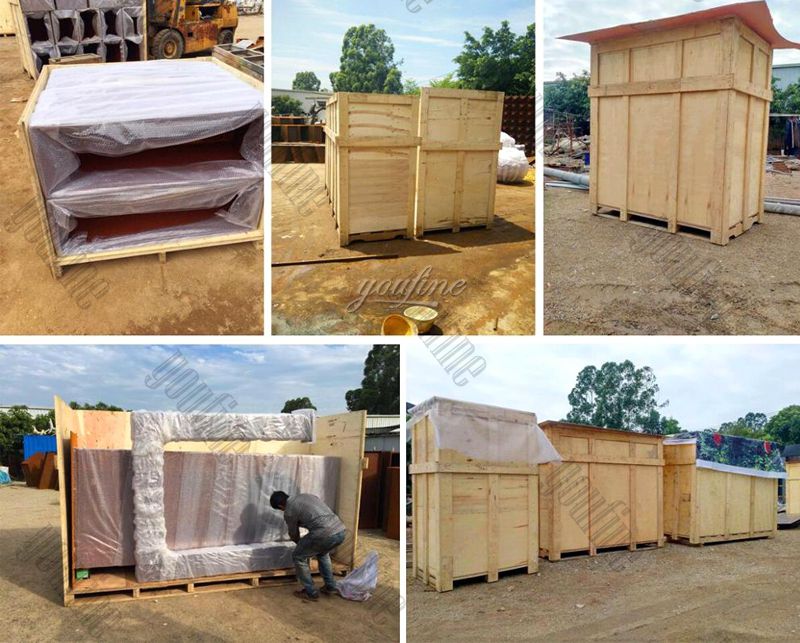 YouFine accepts custom sizes, if you have any needs, please leave a message or send us an email and we would provide you with more product information and quotation.