High-quality Marble Sculptures of Saint Joseph and Jesus:
Our marble Saint Joseph and Jesus sculpture is made of high-quality natural white marble. Hand-carved by our master carver. This sculpture is life-size, and we could clearly see that both the overall appearance and details of the sculpture are very delicate. Whether it is placed at home or outdoor courtyard is very eye-catching.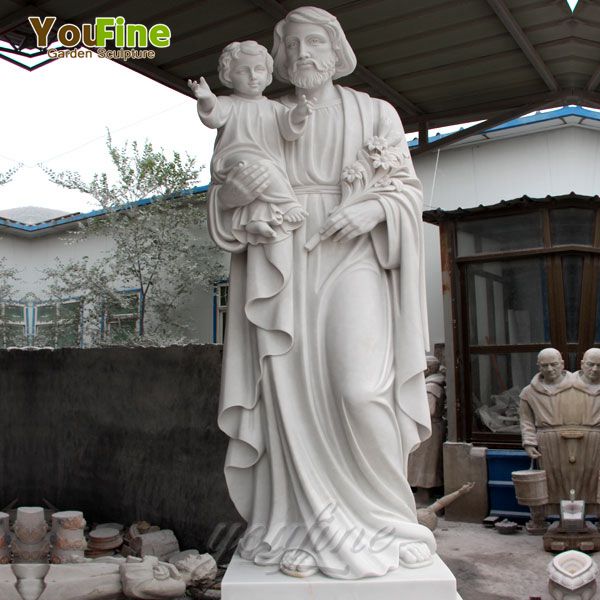 Stories about Saint Joseph:
Saint Joseph is the husband of the Virgin Mary and the adoptive father of Jesus. When Maria was choosing her husband, she asked the local men without a spouse to bring a branch to the altar. At this moment, Joseph's branch suddenly gave birth to flowers, proving that he was chosen by God, so Maria married him. Therefore, the statues and portraits of St. Joseph often hold flowers, some holding ordinary flower branches, and some holding walking sticks with flowers blooming on the head of the stick.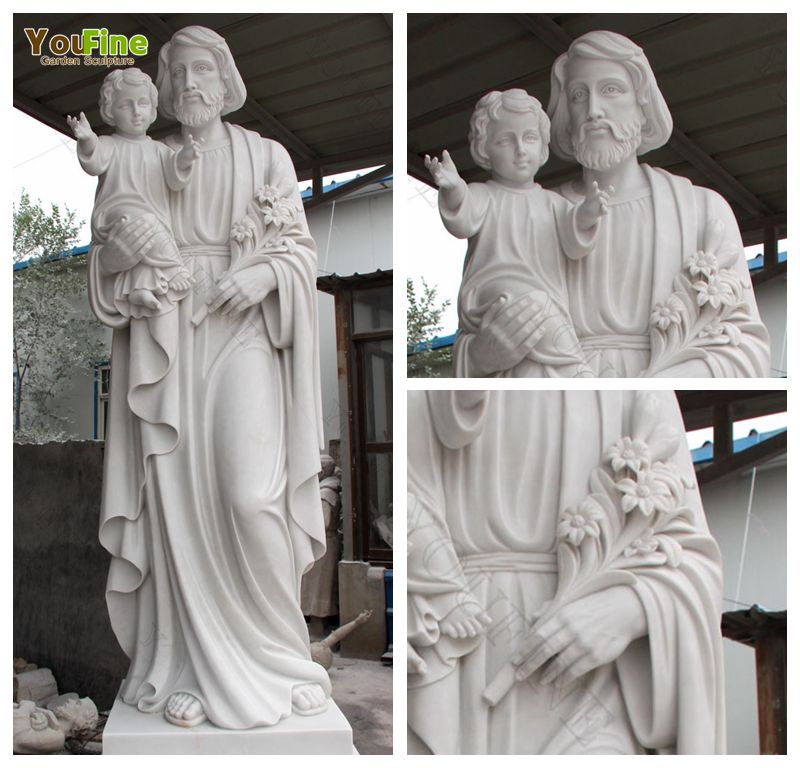 Experienced Carving Master:
We are a family business. Our master sculptors have studied sculpture since childhood. Sculpture is their life. Their love for art has been integrated into their blood. And our master sculptors are also devout believers, no one knows these sculptures better than them. If you want to buy a marble sculpture of Joseph and Jesus, we will be your best choice.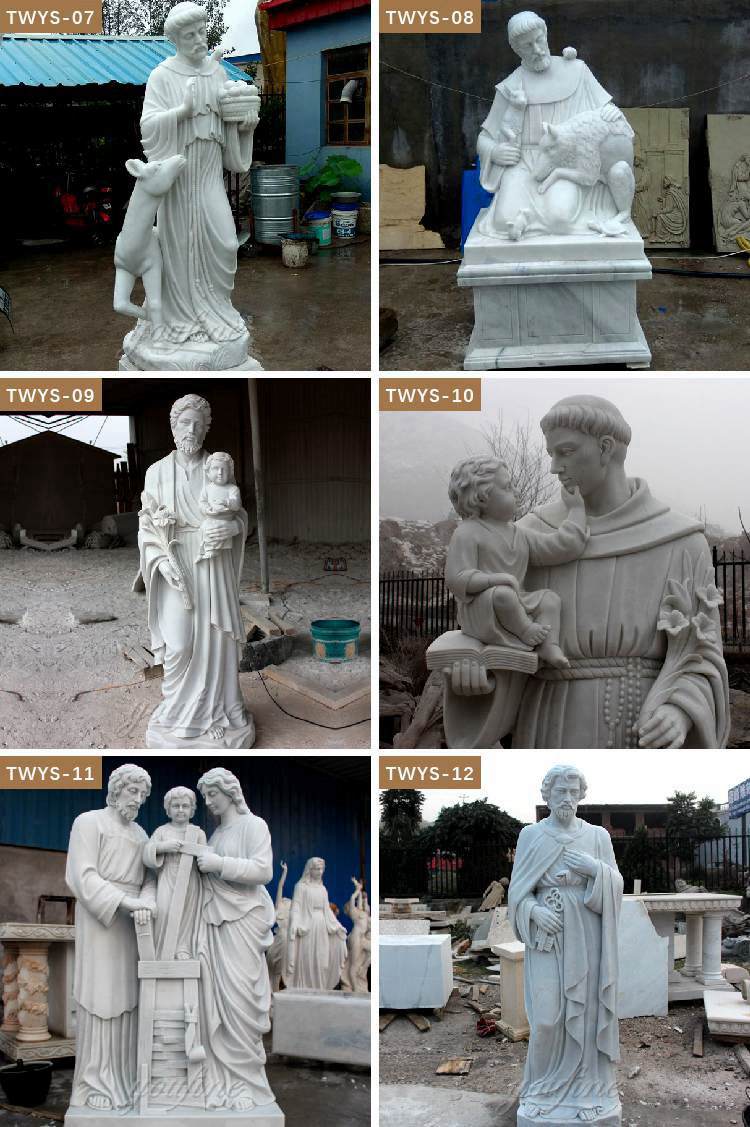 Accept Custom Design:
Our website has a lot of marble sculptures of Saint Joseph. Similarly, we also accept customization. If you have requirements for the size and material of the sculpture, please feel free to let us know. We will give you the perfect solution as soon as possible. Of course, we accept picture customization. You could send us the pictures of the products you like by email, and we will make them exactly the same.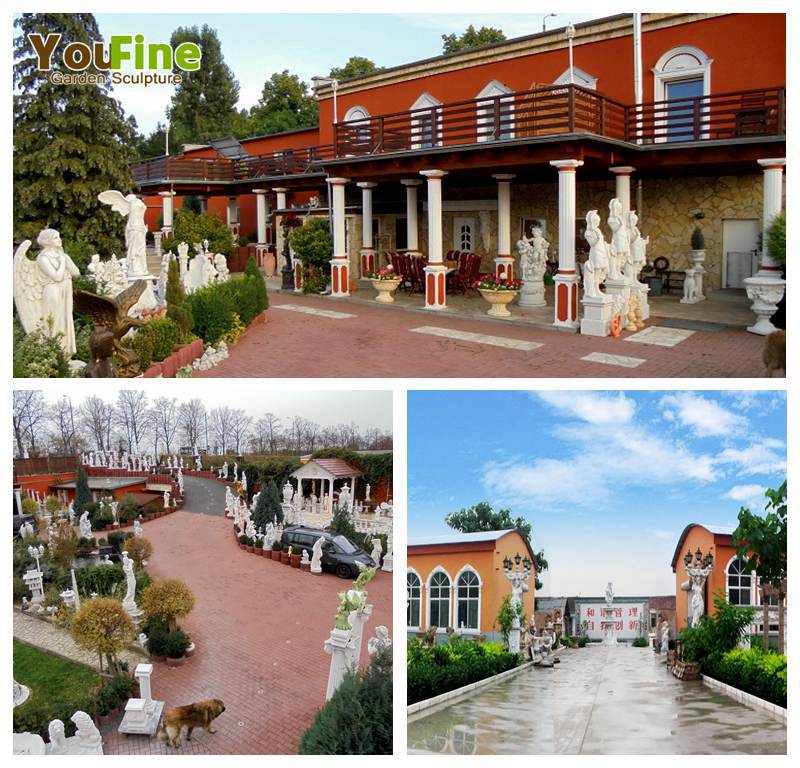 Welcome to Visit YouFine Factory:
Our factory is in Quyang, China, known as the "Hometown of Chinese Sculpture". We sincerely welcome friends from all over the world to visit our factory. There is contact information at the bottom of our website, you could leave a message, call us or send an email. If you are interested in our marble Saint Joseph and Jesus statue, please contact us.