This marble Saint Joseph statue holds a lily flower in his hand and a baby Jesus in his arms. It is very beautiful whether it is placed in any outdoor garden or church. This sculpture is hand-carved from natural white marble. Both the overall shape and details of the sculpture are very vivid.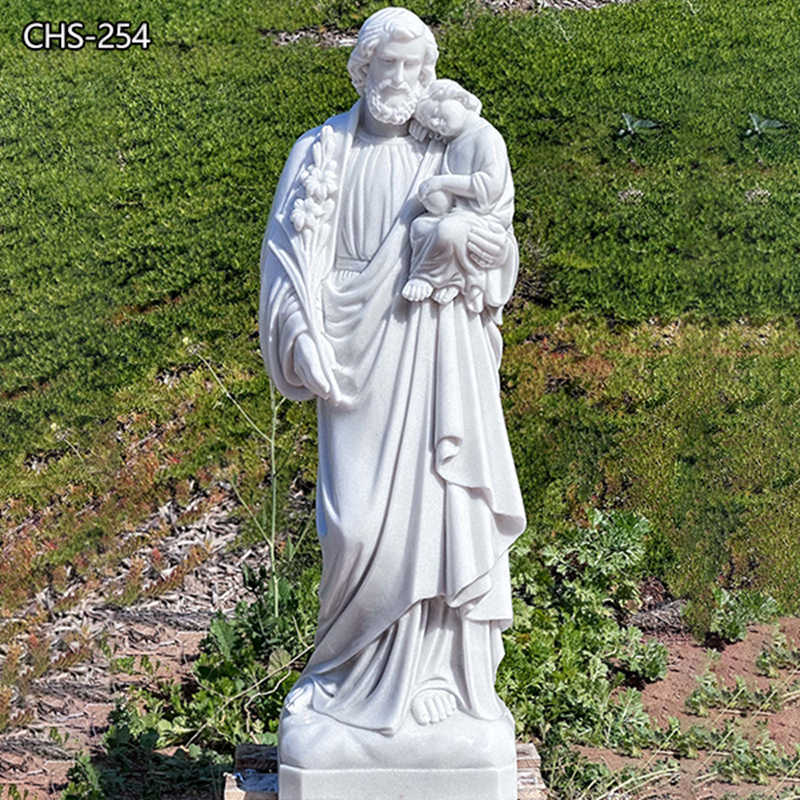 Professional Custom All Kinds of Marble Saint Joseph Sculptures:
In the iconic tradition of the Holy Church, the lily is a symbol of chastity, innocence and purity. Saint Joseph is holding a lily flower, symbolizing that he is the pure companion of the Virgin and also the innocent identity of Saint Joseph. In addition, we accept all kinds of customized marble sculptures of Saint Joseph, such as marble sculptures of Joseph and Jesus, marble sculptures of the three saints, marble sculptures of Joseph the carpenter, etc. We could accept any size customization, whether it is a life-size or a larger size, there is no problem.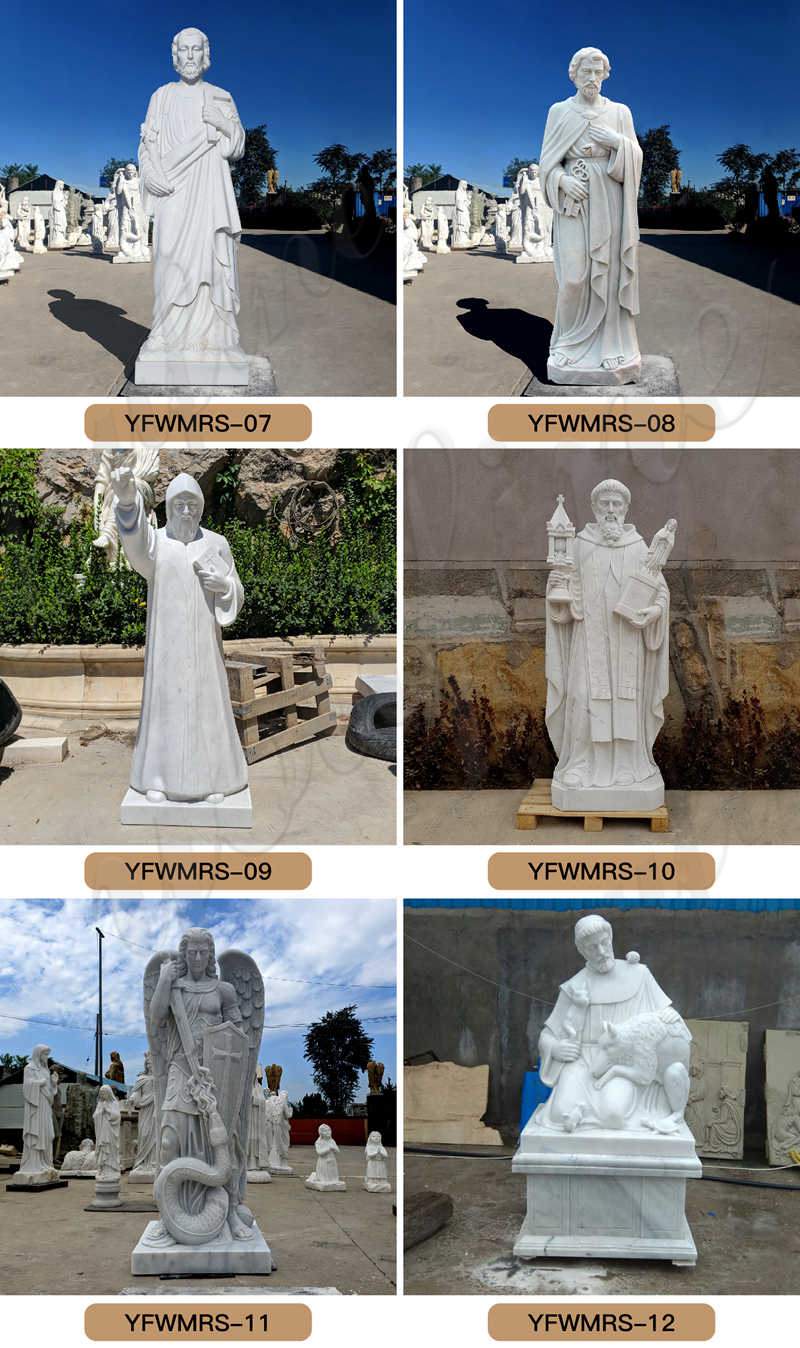 Carving Master Hand-carved:
Our marble sculptures are all hand-carved by experienced sculptors, who have been learning sculpture since childhood and are also devout believers. They have been doing marble religious sculptures all year round. They have a wealth of experience and have a good grasp of the manners and movements of the carved figures. For the master, quality is life. If you want to choose to buy marble religious sculptures, please rest assured to choose us.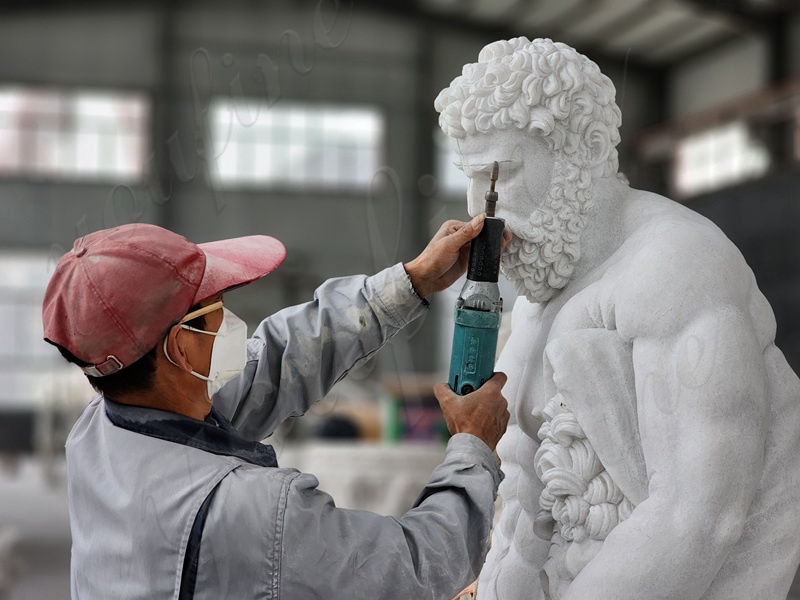 YouFine's Long-term Cooperation with Church Customers:
YouFine is a professional sculpture factory specializing in the design, production and installation of high-quality church sculptures, including religious statues, altars and baptistery. With rich industry experience, YouFine has become a trusted partner of more religious institutions.
YouFine has reached long-term cooperation with many church clients. With a dedicated religious department, we understand the unique needs and requirements of churches and work closely with our clients to create custom religious sculptures that are both beautiful and meaningful.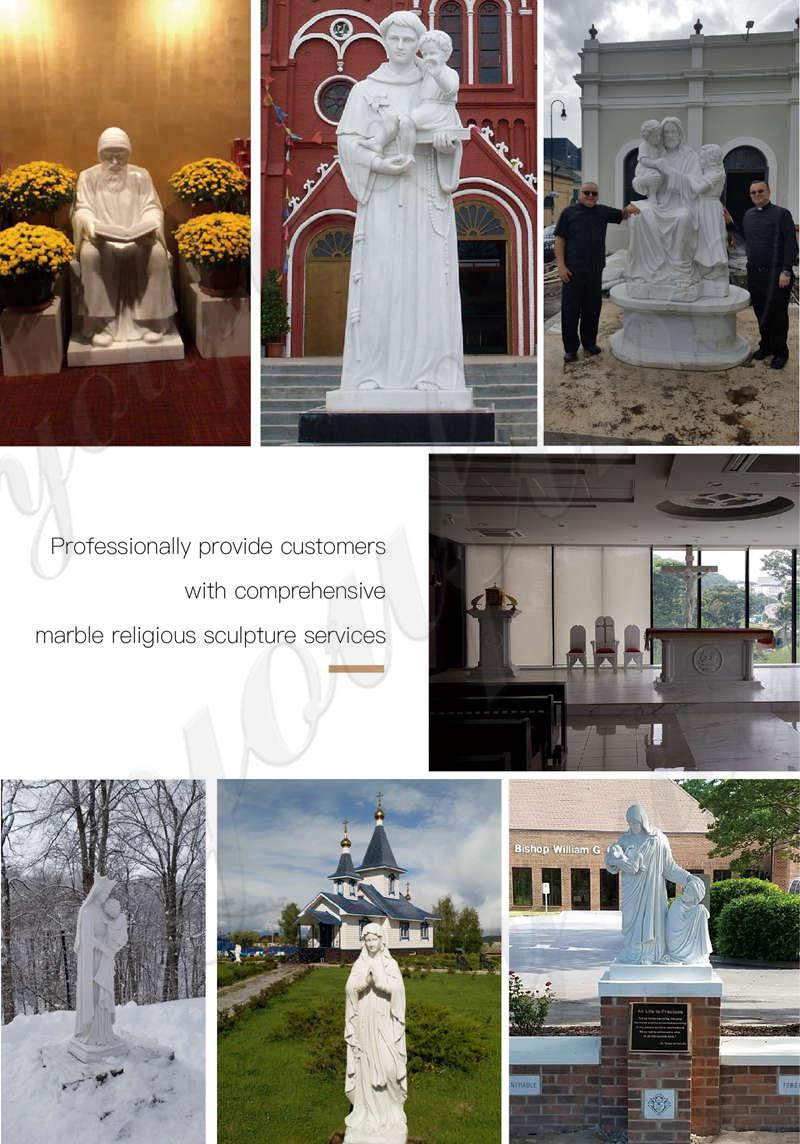 If you are looking for a beautiful marble saint Joseph statue. YouFine is the right choice for you.