Classic Marble Saint Francis and Animal Sculpture :
High-quality marble Saint Francis and Animal sculpture , hand-carved by our master carver. You could place the statue anywhere, whether it's home, school or church. These places will be more sacred and peaceful because of his existence.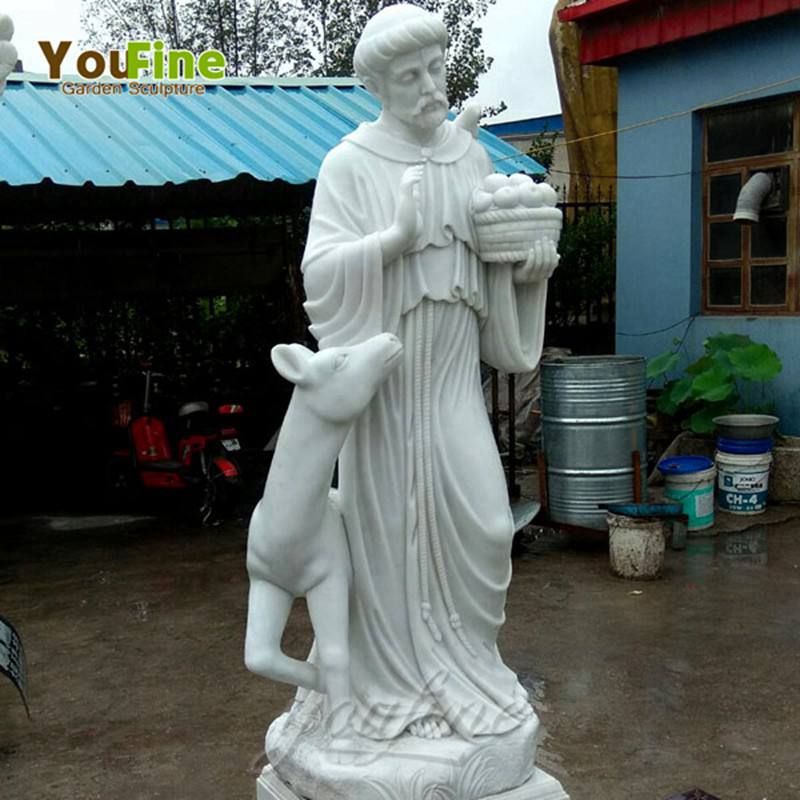 Patron Saint of Animals and Nature :
Our sculpture depicts the scene of Saint Francis and small animals together. A bird perched on his shoulder, and a small deer nestled beside him. Saint Francis holds a basket of heavy fruits in his hand. This picture of man and nature is very harmonious, and it also shows that he is the patron saint of animals and nature.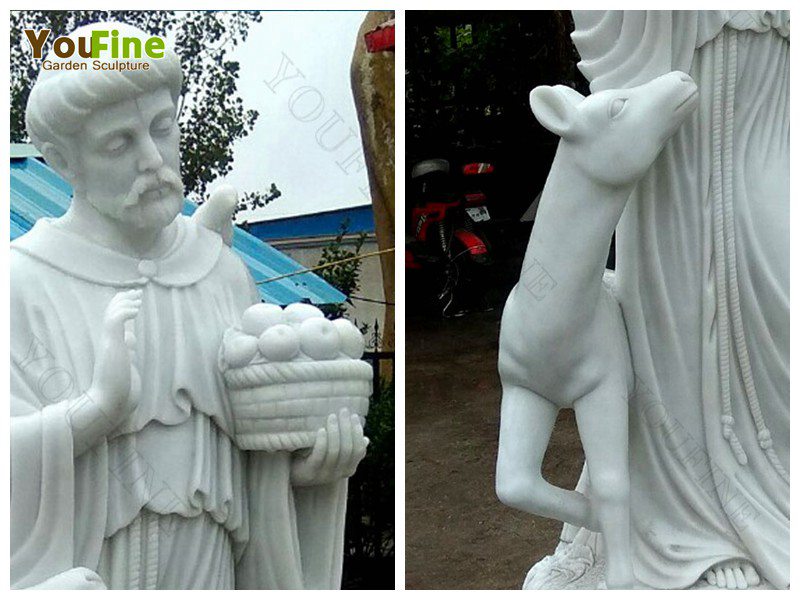 Accept Customization :
We accept customization, you can choose whether it is size or material.  Our master sculptor has learned sculpture since childhood and has rich experience, and could help you achieve a perfect 1:1 sculpture. The price of our marble Saint Francis sculpture is determined by the size and material. Of course, different sizes and different designs will have different prices, and we could provide you with the best products according to your budget.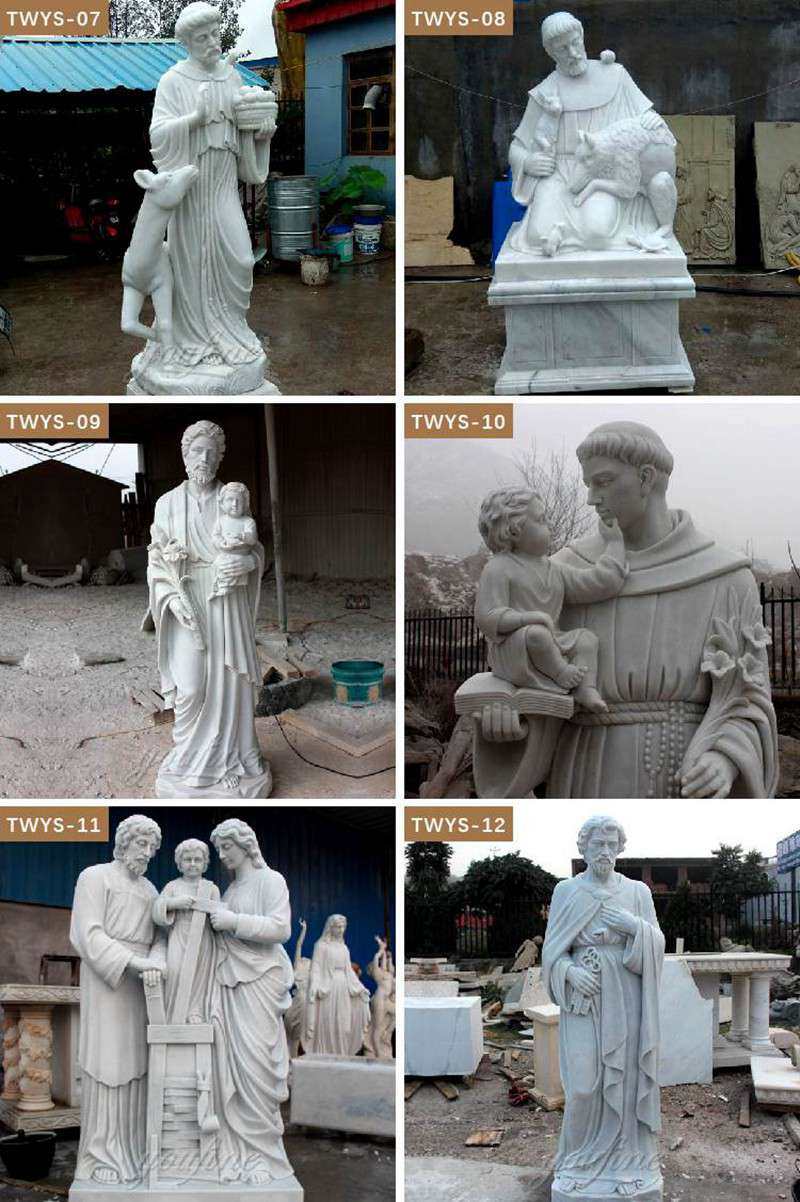 Shipping Terms :
1) Shipping: This is the most commonly used method by customers, and this is the cheapest method, which takes 30-45 days.
2) Express: This is the fastest method, usually only takes 3-7 days, but the cost will be a bit high.
3) Railway: This method is more suitable for certain inland areas, such as Kazakhstan, Ukraine, Uzbekistan, Russia, etc.