Classic Marble Saint Francis and Animal Sculpture:
High-quality hand-carved marble Saint Francis and animal sculptures are a good choice for any church or garden. This marble Saint Francis sculpture is hand-carved from natural white marble. This sculpture is life-size, and its expression and details are vivid.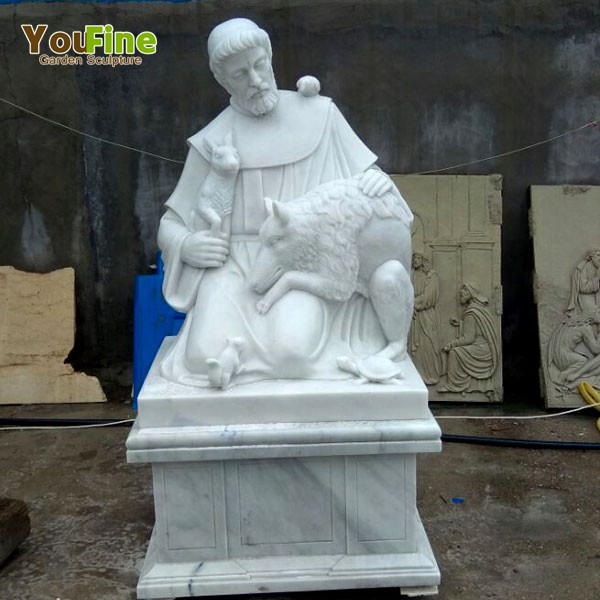 Attention to Detail:
This sculpture of ours shows St. Francis with animals. St. Francis is the patron saint of animals and nature. We could see birds perched on his shoulders and small animals such as wolves and rabbits snuggling in his arms, and St. Francis loves them very much. Every detail is very realistic. This sculpture will become the focus of everyone whether it is placed in the garden or courtyard.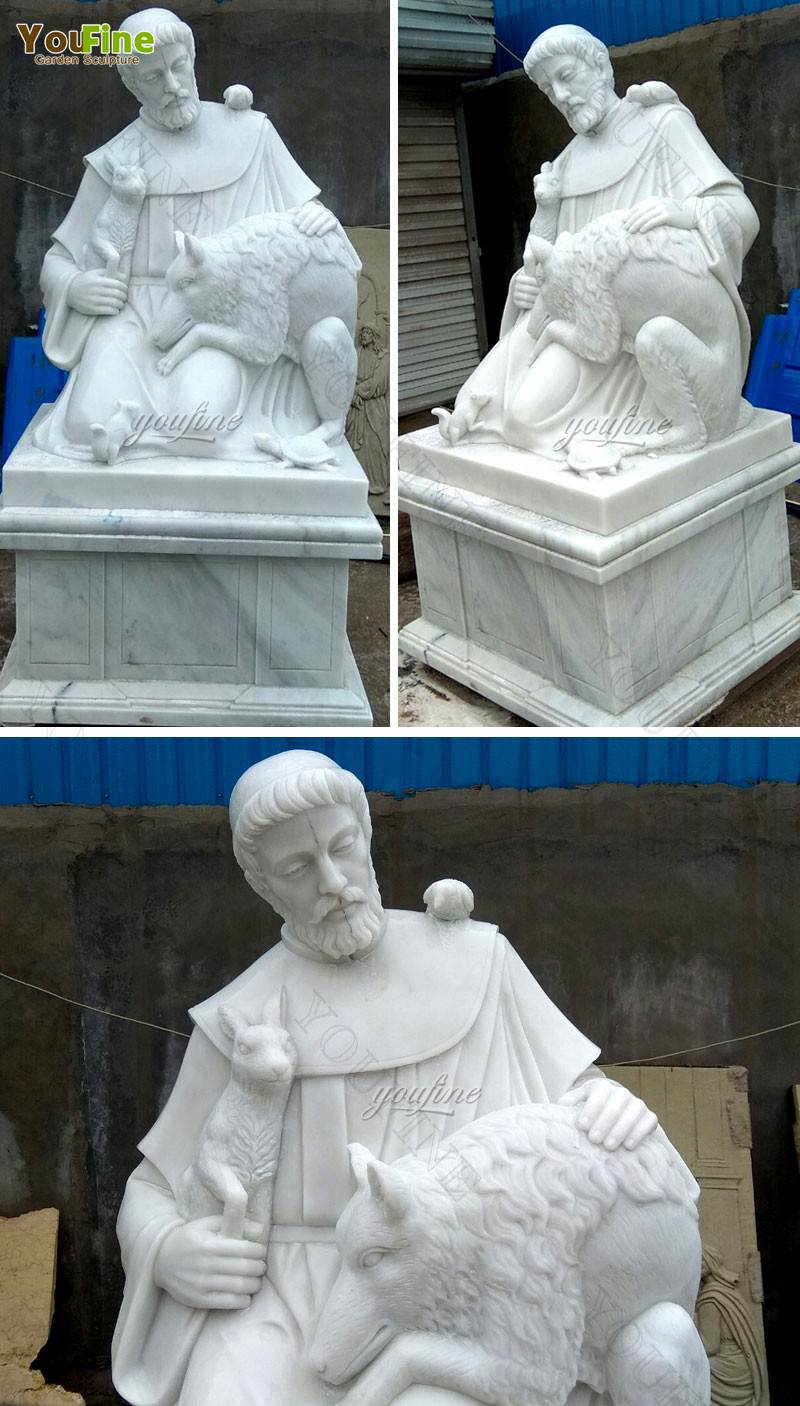 Professional Marble Sculpture Supplier:
We specialize in customizing various marble religious sculptures for church projects and personal gardens. Of course, we also provide customized services for individual customers and devout believers. Whether it is to decorate a garden or a courtyard, we will provide you with a perfect solution.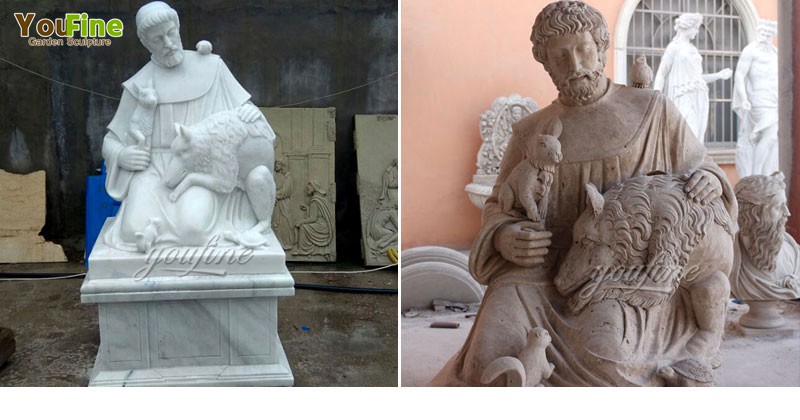 A Variety of Styles to Choose From:
We have many styles of marble religious sculptures to choose from, such as marble Jesus sculpture, marble Saint Francis sculpture, marble Saint Joseph sculpture and so on. You could leave us a message with the product number, and we will reply to your product details and price as soon as possible.
Contact Us:
We are a professional marble sculpture supplier. There is contact information at the bottom of our website, you could leave a message, call us or send an email. If you are interested in our marble Saint Francis sculptures, please contact us.