Details About the Marble Saint Peter Sculpture
We have customized eight marble saint sculptures for our clients, this is one of the marble Saint Peter sculpture. What we could see is that both the form of the sculpture and the details of various accessories are vividly portrayed. Saint Peter holds the key. We know that it is the key to heaven. The marble sculpture of Saint Peter is also a symbol of Catholicism.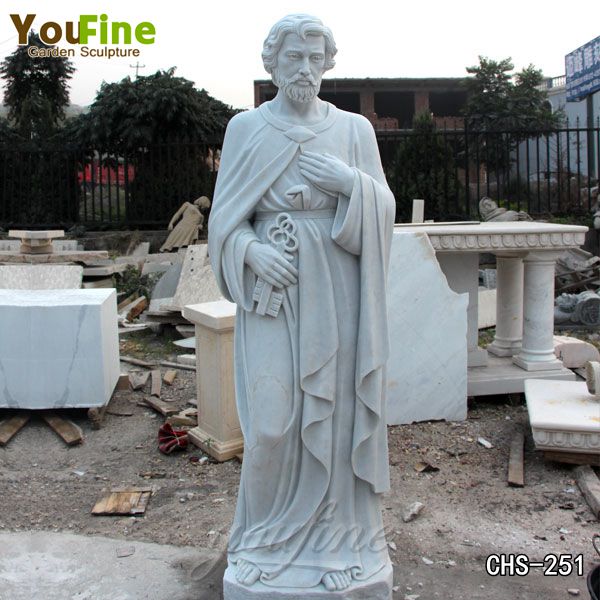 About the History of St. Peter
Saint Peter was the head of the twelve apostles of Jesus. He was born by fishing, and later followed Jesus.After Jesus Christ ascended to heaven and the Holy Spirit descended on Pentecost, he began to spread the gospel. Later, he was persecuted by the Roman Emperor Nero, and died as a martyr in Rome. Before his death, Peter himself asked to be crucified upside down. "I want to look up to the glory of heaven" was the last words Peter said before he died.

Why Choose YouFine Sculpture Factory
We are a marble carving factory with a history of 37 years. Our masters have learned sculpture since childhood. They have rich experience and very strict requirements for themselves. We have many years of export experience. Sculpture products are sent all over the world, no matter where you are, no matter what you need, we could help you solve it.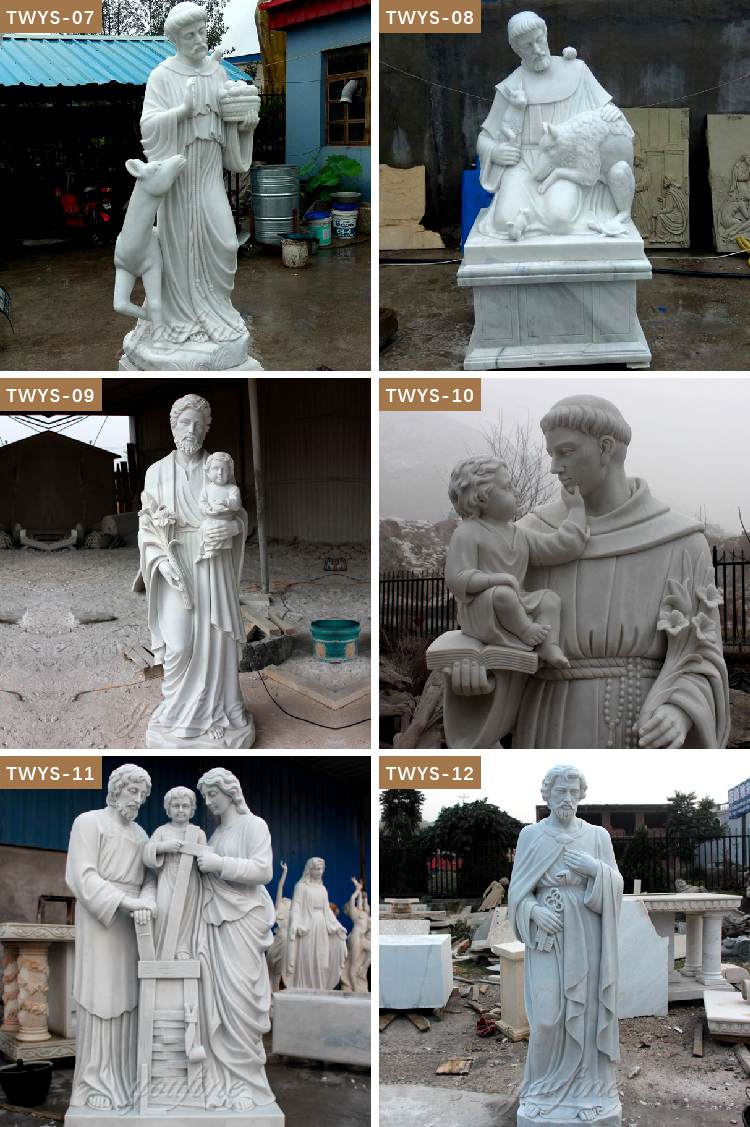 Accept Customization
We have many styles of marble religious sculptures for you to choose from, you could send us product numbers or screenshots. We have professional designers and sculptors, with many years of working experience and superb skills. All our sculptures are custom-made. Whether you need a marble Saint Peter sculpture or any other sculpture products, we could help you realize it .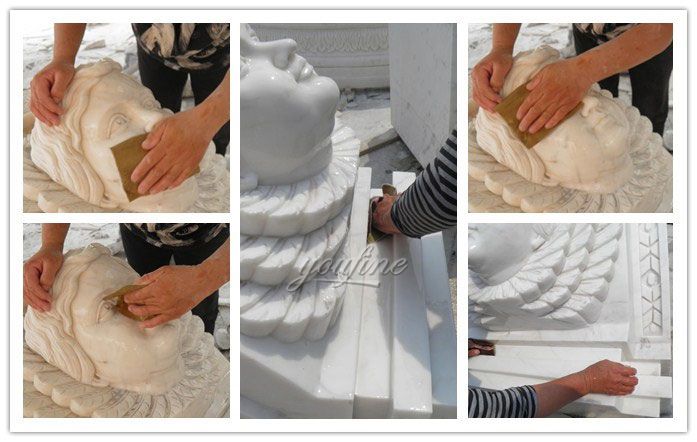 The Choice of Marble Material
Our factory uses all natural high-quality marble stone. Due to the non-renewable nature of stone, the cost of marble sculpture is also increasing year by year. But our factory has its own mine and supply chain, we will use the best quality materials and the most competitive prices to provide you with the most suitable quotation and the best quality products
How to Contact Us
There is contact information at the bottom of our website, you could leave a message, call us or send an email. If you are interested in our marble Saint Peter sculpture, please contact us.