About Marble Saint Joseph Sculpture:
In the marble Saint Joseph sculpture, usually a lily is always held in his hand. The fragrance of lilies is more pure and pure than other flowers. Because God simply chose St. Joseph to be the pure companion of the Virgin Mary and protect the virginity of the Virgin. St. Joseph's life is noble, pure and pure in thoughts, and more clean than top-grade angels.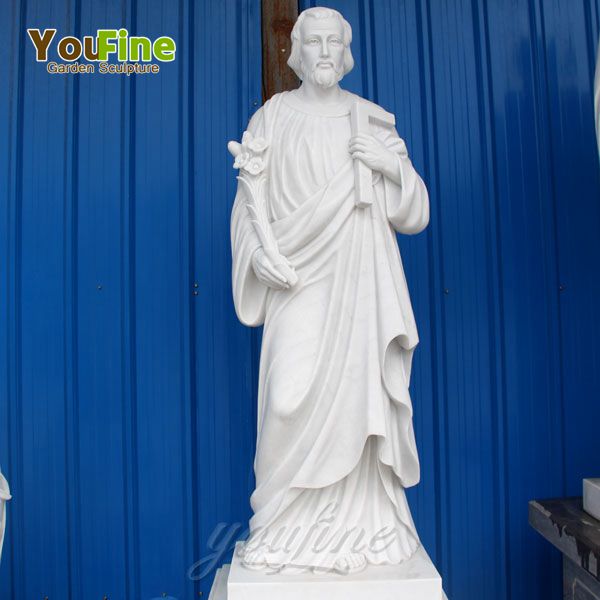 High-quality Marble Saint Joseph Sculpture:
Saint Joseph was a carpenter when he was alive and therefore a symbol of laborers. We often see in sculptures or paintings that Saint Joseph is holding carpenter's tools. We have marble Saint Joseph sculptures in various sizes and styles. Please consult us for more designs.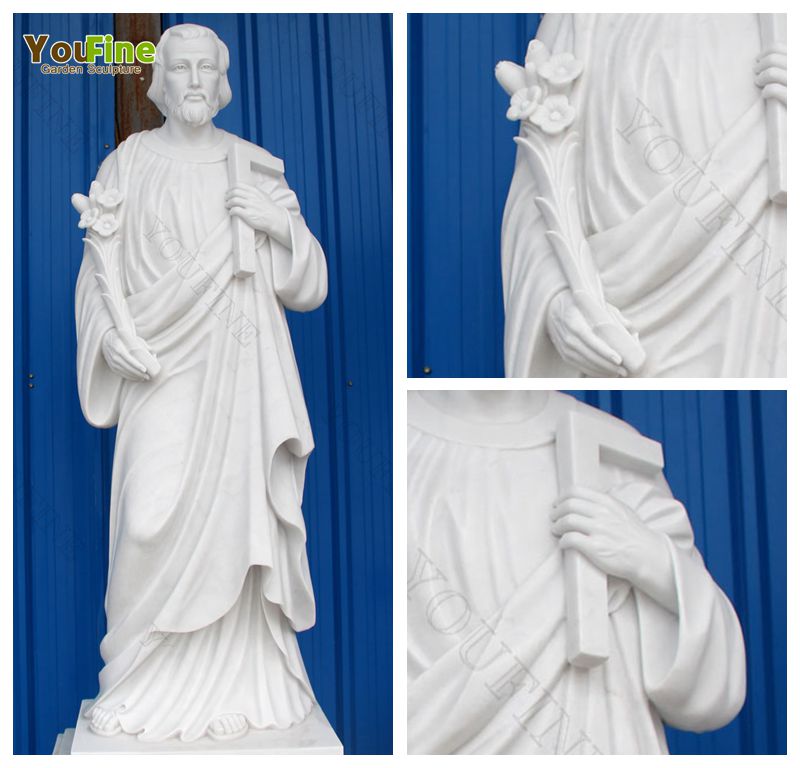 The Choice of Marble Material:
Marble as a natural stone has unique advantages. Used to carve statues of people, natural and real. We have very strict requirements on the selection of materials, and each sculpture will use A-grade natural marble, so that the carved Religious figure statue are of better quality and more vivid details.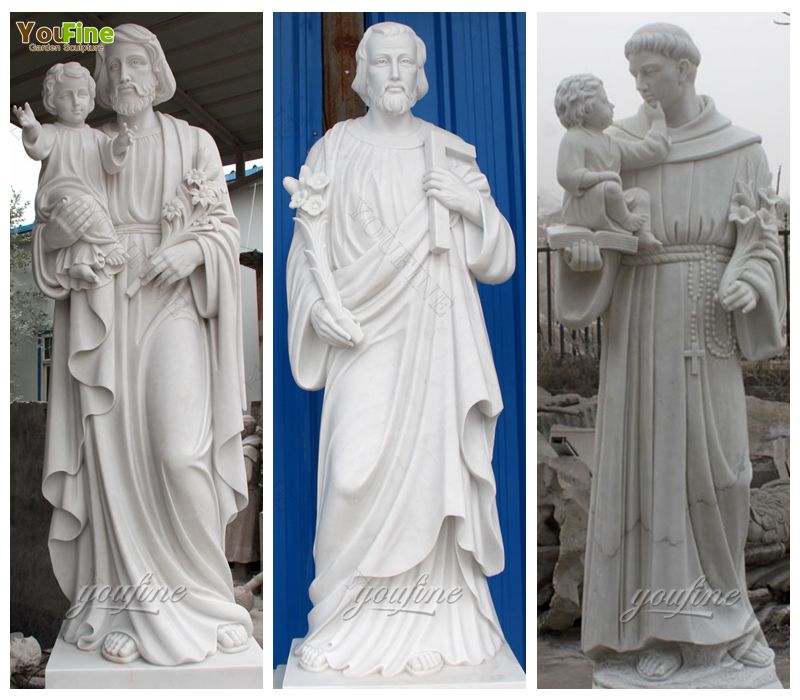 Support Custom Design:
We are a family sculpture factory with a history of 37 years. Our master sculptor has learned sculpture since childhood and passed it on from generation to generation. Their love for art has been integrated into their blood. We support custom design, both size and design could be completed according to your requirements. If you have drawings or pictures of the products you like, you could send them to us by email, and we will make an identical one for you.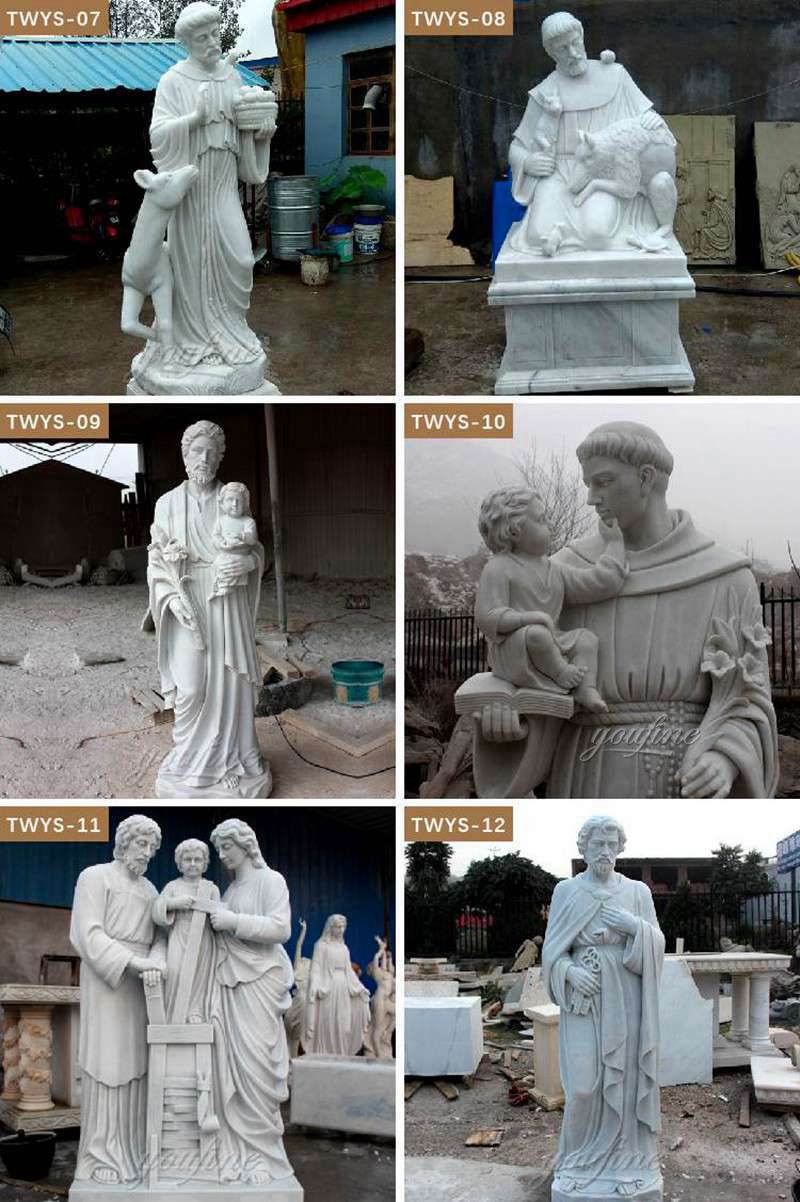 Shipping Terms:
1) Shipping: This is the most commonly used method by customers, this is the cheapest method, it takes 30-45 days.
2) Express: This is the fastest method, usually only takes 3-7 days, but the cost will be a bit high.
3) Railway: This method is more suitable for certain inland areas, such as Kazakhstan, Ukraine, Uzbekistan, Russia, etc.