The St. Charbel statue for sale has a signature gesture: he raises his right hand and holds a book in his left hand. As a famous saint, St. Charbel is also known as the miracle worker.
YouFine provides high-quality marble statues and various church supplies to customers around the world. If you need it, you could contact us at any time for more details.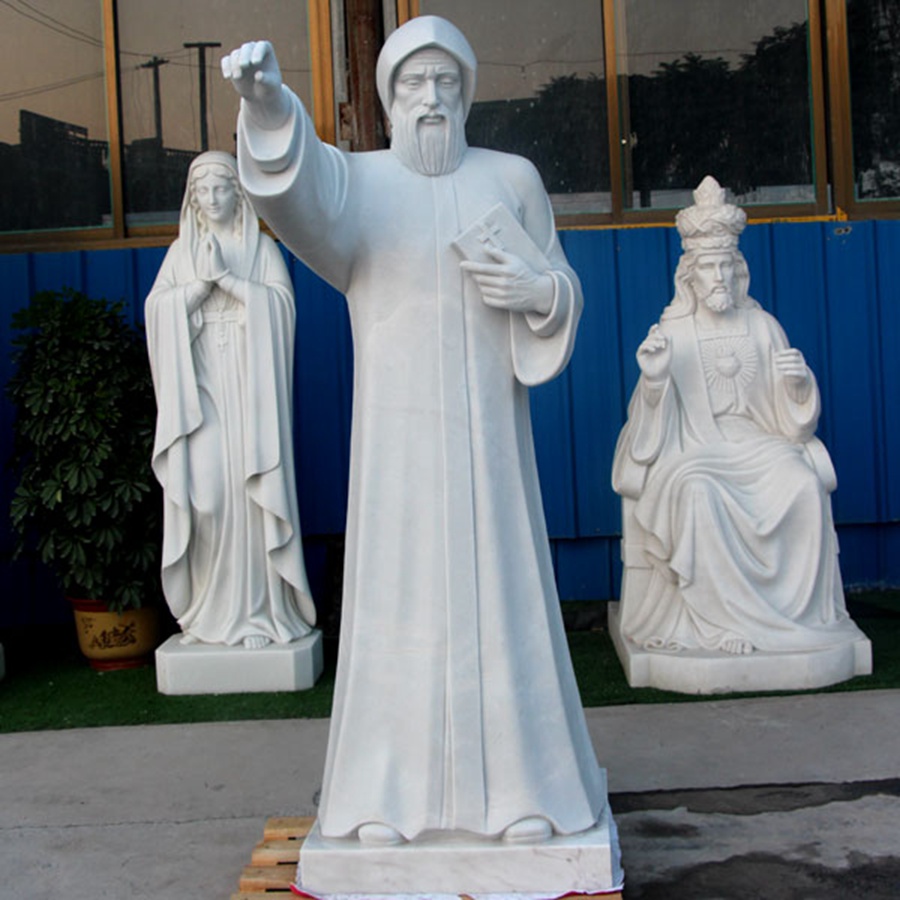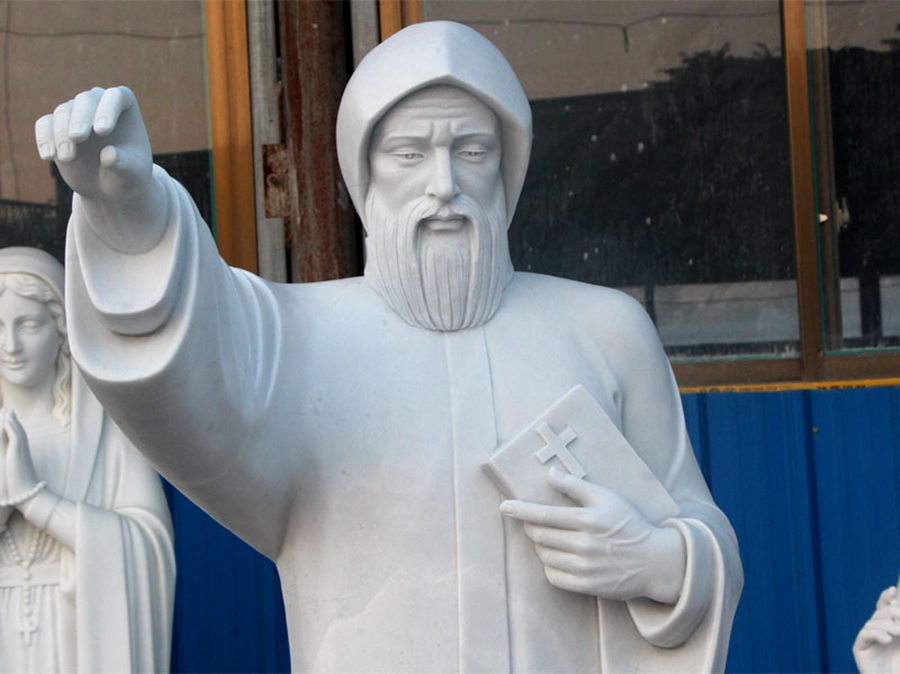 About St. Charbel
Saint Charbel has always amazed people since childhood. He is a quintessential saint, priest, who prays and worships the Hispanic people. He always guides people to respect all things, believe in and pursue the truth.
When you enter the church with the statue of St. Charbel, you would see him in this posture, with many colorful ribbons hanging from his arms. That represents the testimonies left by those who received the miracle. This is a common occurrence in all churches around the world.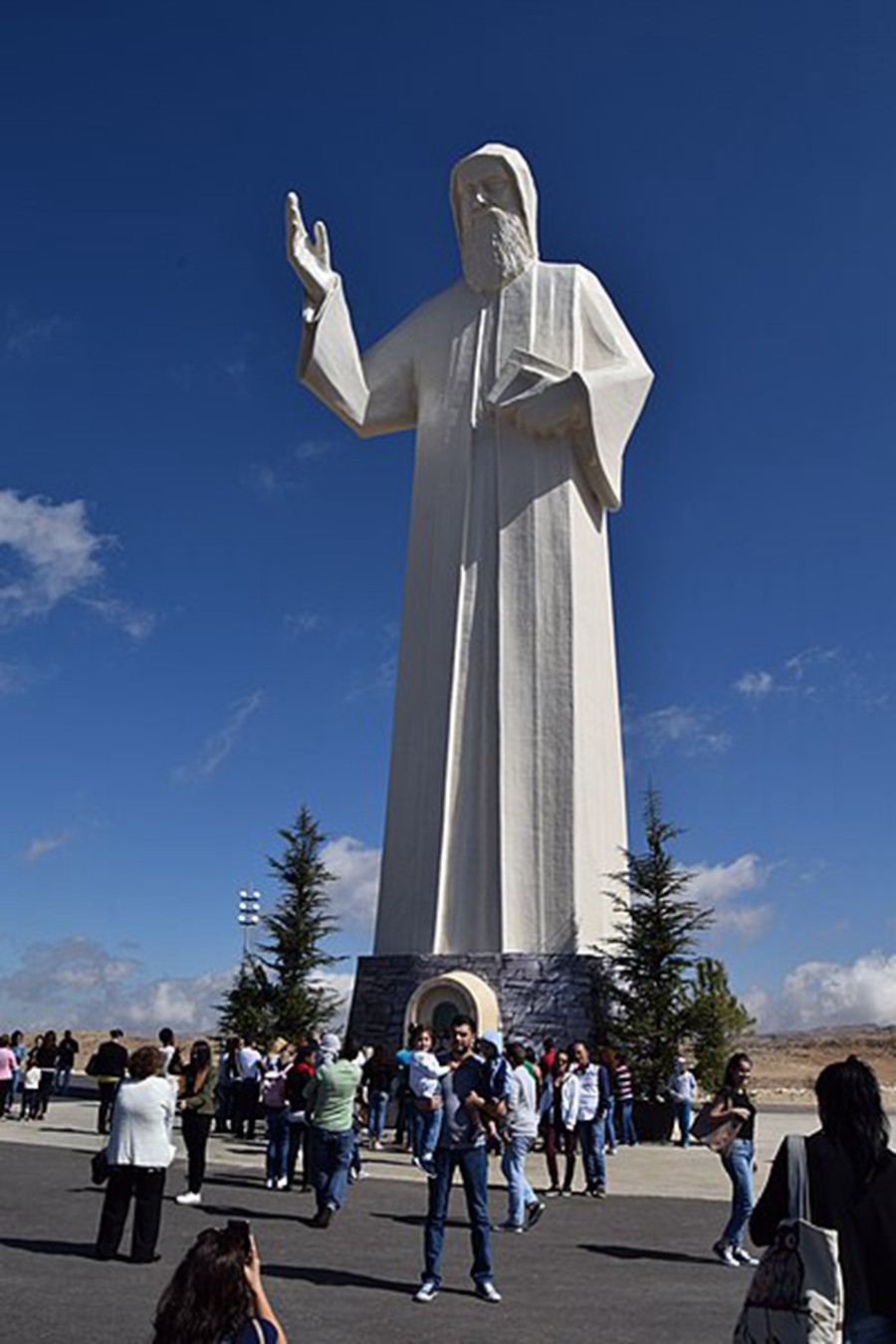 Professional Sculptors
YouFine has a marble factory that specializes in carving religious sculptures. We have experienced artists, each of whom has an average of 20 years of carving experience, and has a detailed understanding of the carving of various classic figures and various church supplies.
The artist uses pure natural grade-A marble to carve by hand, and puts his passion for carving into every cut of the St. Charbel statue for sale. Most importantly, the artists responsible for carving religious marble sculptures also share common beliefs and therefore maintain respect during the carving process.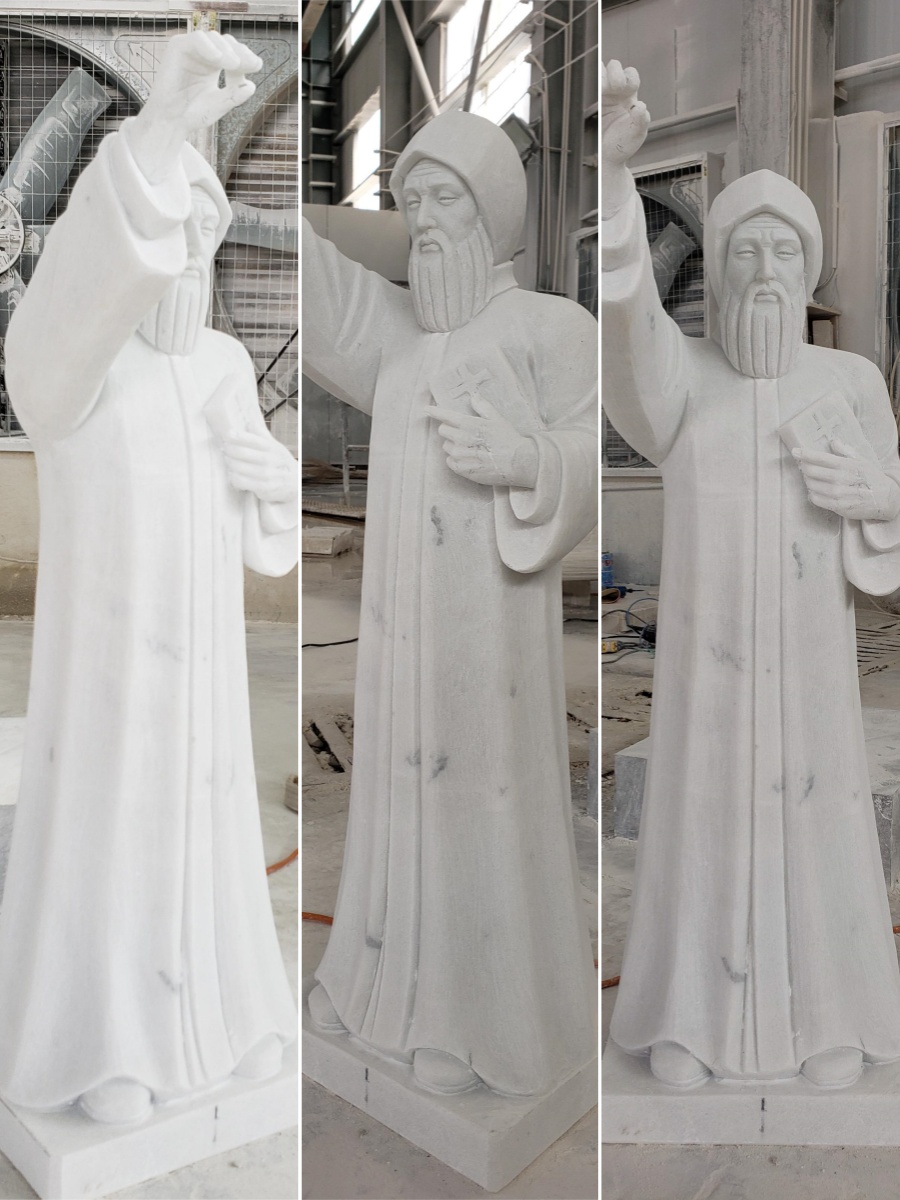 Feedback from YouFine's Client
YouFine has 40 years of international trade experience, providing high-quality marble sculptures to customers around the world, and has received good feedback from customers.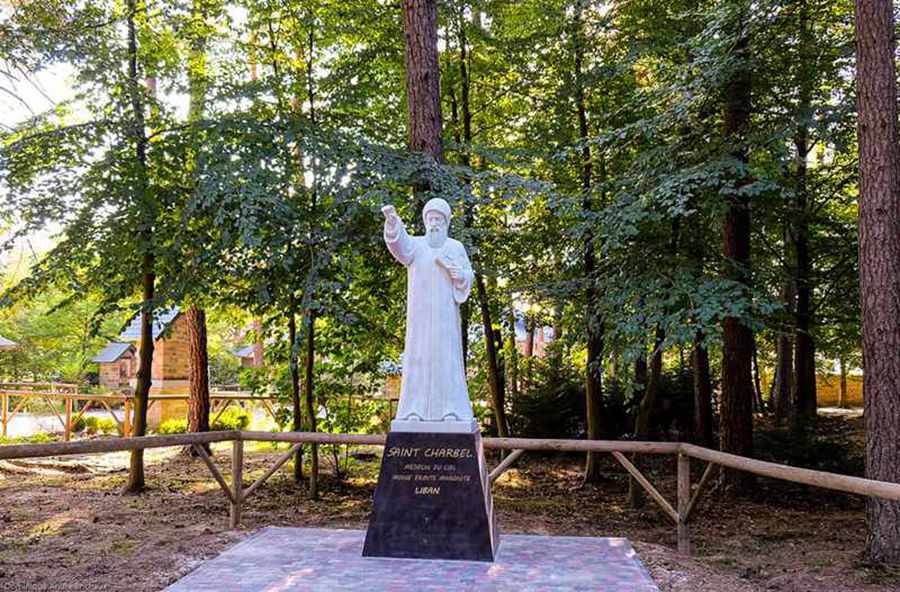 YouFine's aim is to provide customers with the highest quality sculptures and the best prices. If you need this St. Charbel statue for sale, please feel free to contact us.