This is a demonstration of the actual case we have done for our clients. At the top is a large glass skylight. And the glass could be mounted on doors and windows. We could also customize the size to suit your needs.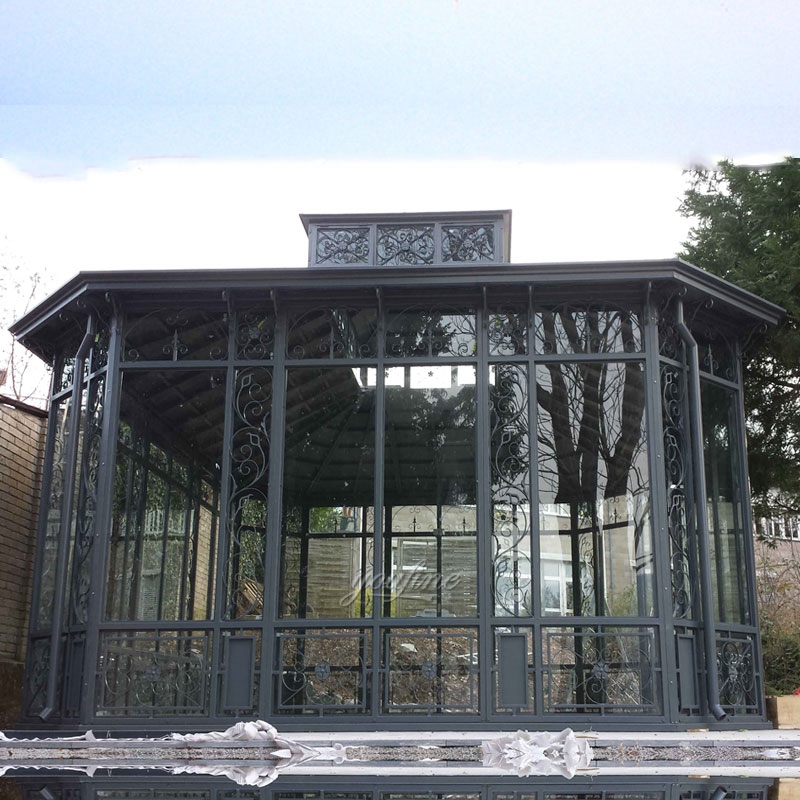 Pre Installation to Ensure Quality
After the production is completed, our professionals will install them in advance to ensure the accuracy and quality of the goods. So you could buy with confidence. Because we have a sense of responsibility and professionalism. And we will guarantee the quality of the
Decorative Iron Gazebo
.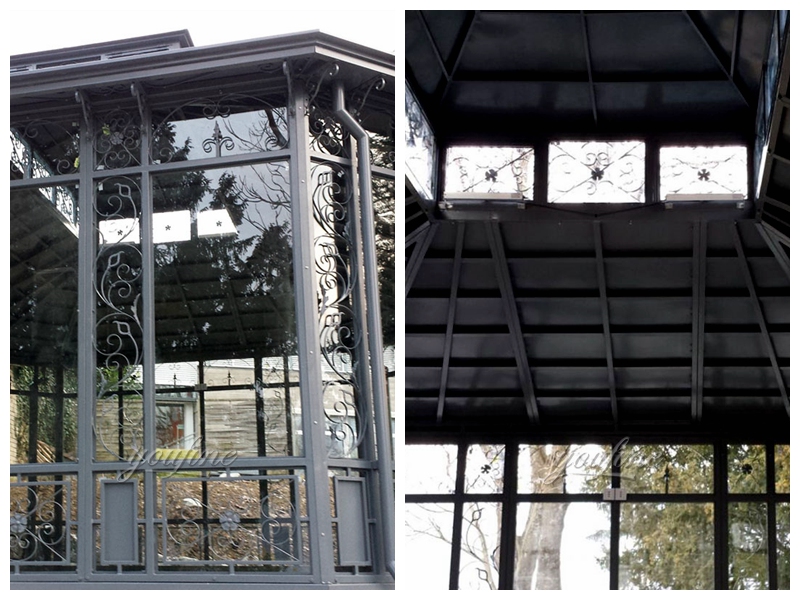 Provide Detailed and Professional Installation Drawings
The size of the Decorative Iron Gazebo is relatively large, so we need to install a lot of parts, but please don't worry, we will provide the most detailed and professional installation drawings, so that you feel that the installation is very simple. Could make you feel safe to install. We will also tell you how to maintain our products.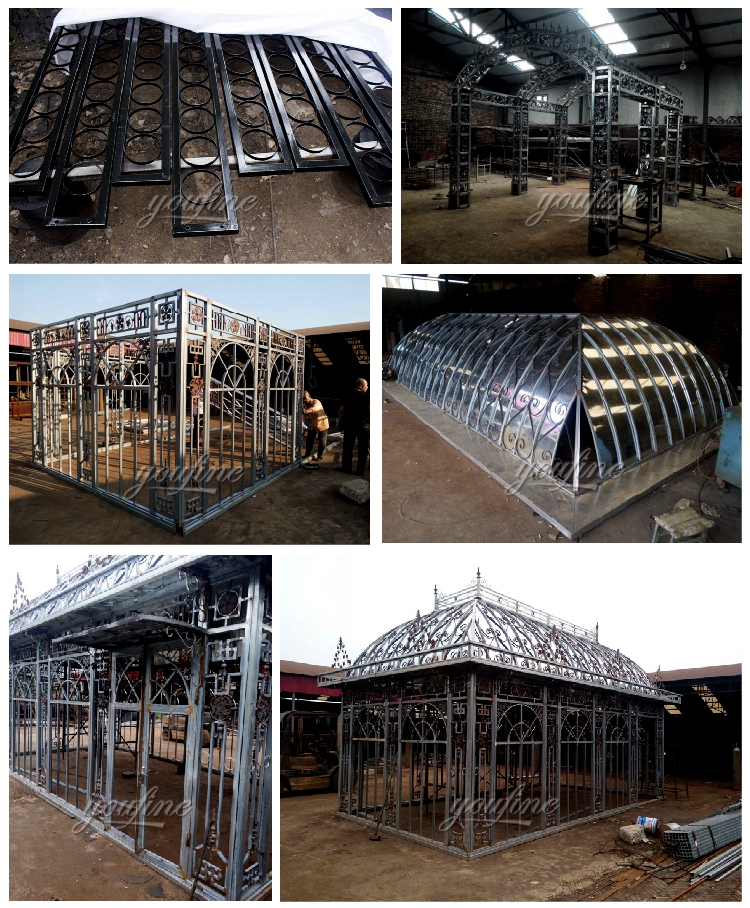 More Choices
We have a wide selection of garden Decorative Iron Gazebo to choose from, they could add an artistic atmosphere to your garden and landscape design and bring a feeling of comfort.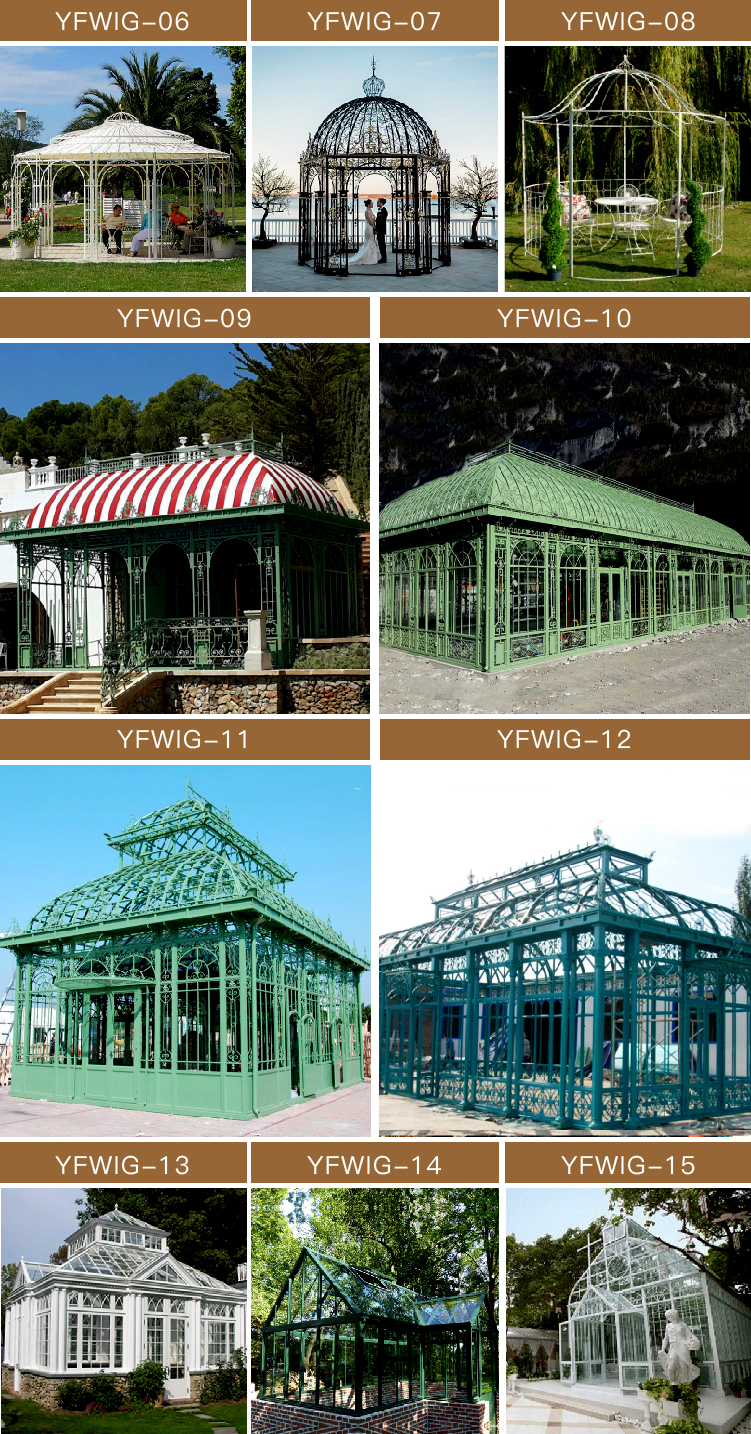 If you want to do something for your garden, please contact us and we will give you a full range of solutions to give you a beautiful garden.