Outdoor Lion Statue Design:
This outdoor lion statue shows us a classical standing lion design. It has a strong body, a solemn facial expression, and a vivid outlook. As for the color of this guardian lion statue, the marble is close to the original color of the lion's fur and the lion statue is vivid. Besides, it is a pure hand-carving statue. That means that there exist tiny differences among statues and every statue is unique.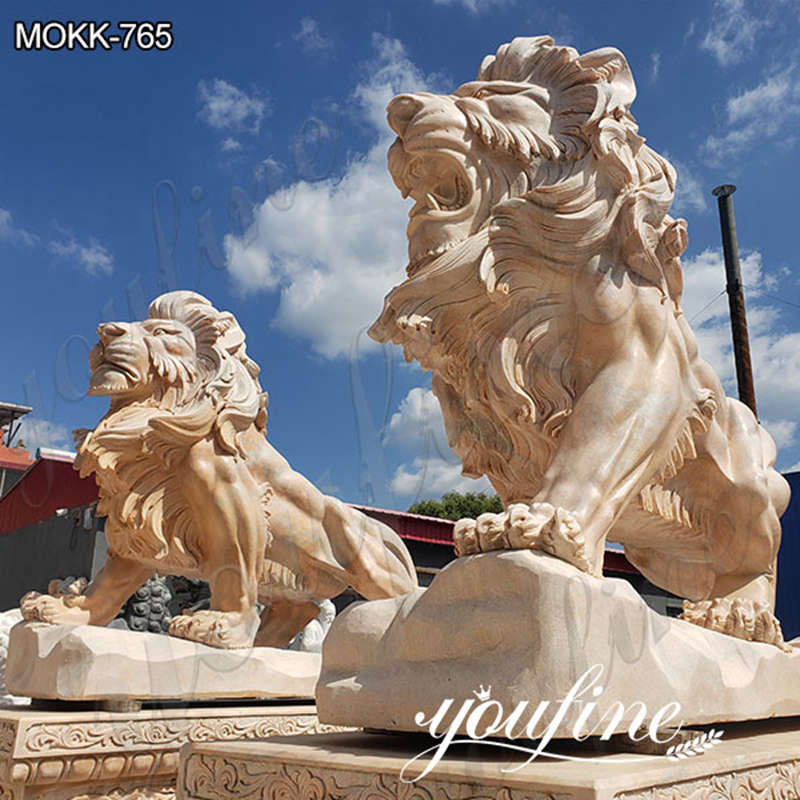 Various Applying Situation:
This well-designed outdoor lion statue could apply to several situations. It is suitable to regard this statue as a guardian lion. Private customers could set a pair of lion statues in front of the door. And they can also decorate their private garden with a single lion statue or customize several tiny statues and set them at any corner of their home. Besides, the entrance of companies or factories could also set this statue at their zone.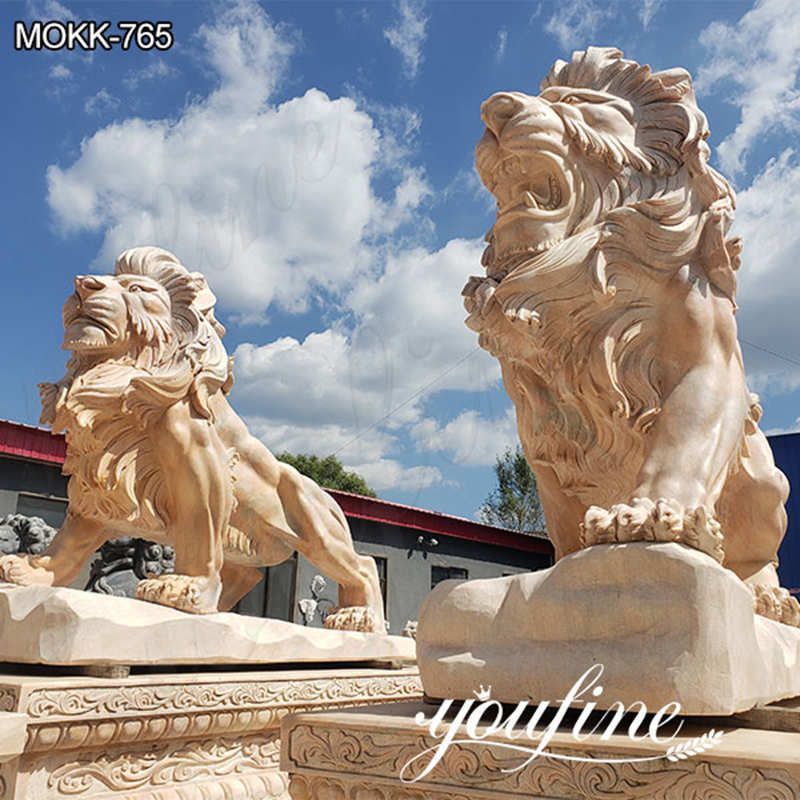 Strict Quality Control:
The quality of the raw material has a strong connection with the service life of this outdoor lion statue. Thus, the YouFine factory pays high attention to quality control and has a series of strict procedures to select raw materials. For providing high quality and durable statues to customers, a specialized quality control department is in charge of that. YouFine factory promise that all the marble is natural and comes from reliable material suppliers in China.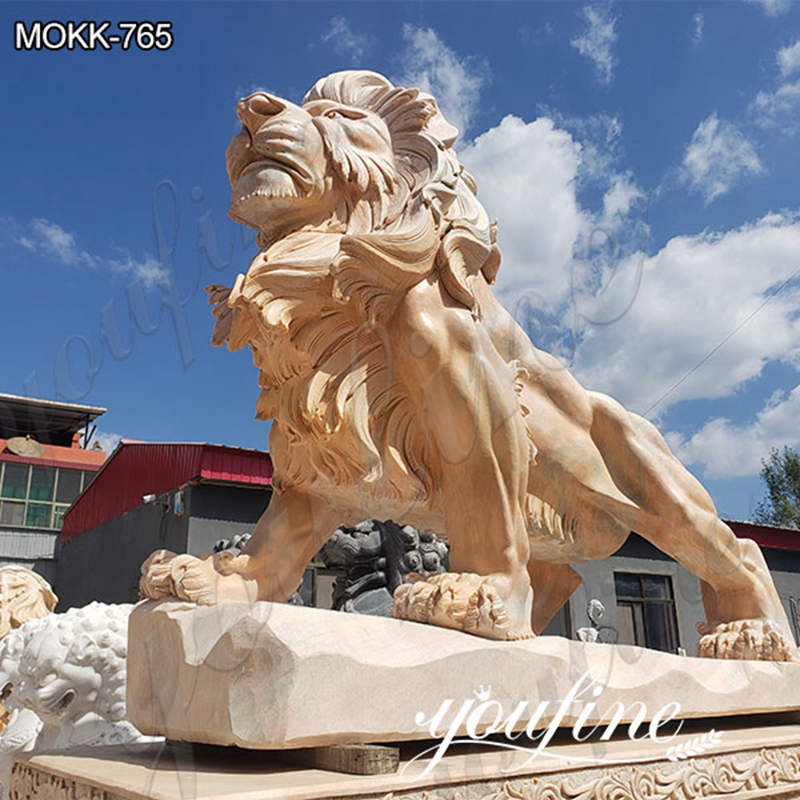 More Exquisite Statue Options:
In order to cater to various demands, the YouFine factory exhibits a series of marble animal statues on the website. If customers look through the website, they might find out statues like elephant statues, bull statues, deer statues and etc. In addition, every animal has statues with different postures. Take the lion statues as an example, there are sitting lion, standing lion, guardian lion, and sleeping statues. There are all sorts of possibilities for our products.  
Please contact us immediately if you are interested in this outdoor lion statue or other sculptures.