Details of Marble Flying Lion Statue
This sunset red marble flying lion statue was carefully carved by YouFine's top artists, and it is beautifully detailed. This winged lion statue is sitting on the ground, and we could see that its muscles are very strong. From the details, it has thick and curly hair, each hair is shaped very flowingly. More, the lion's wings are raised high behind the lion, we could even see the veins of each feather. this sculpture of a lion with wings is a very classic style, which has gained widespread popularity among customers.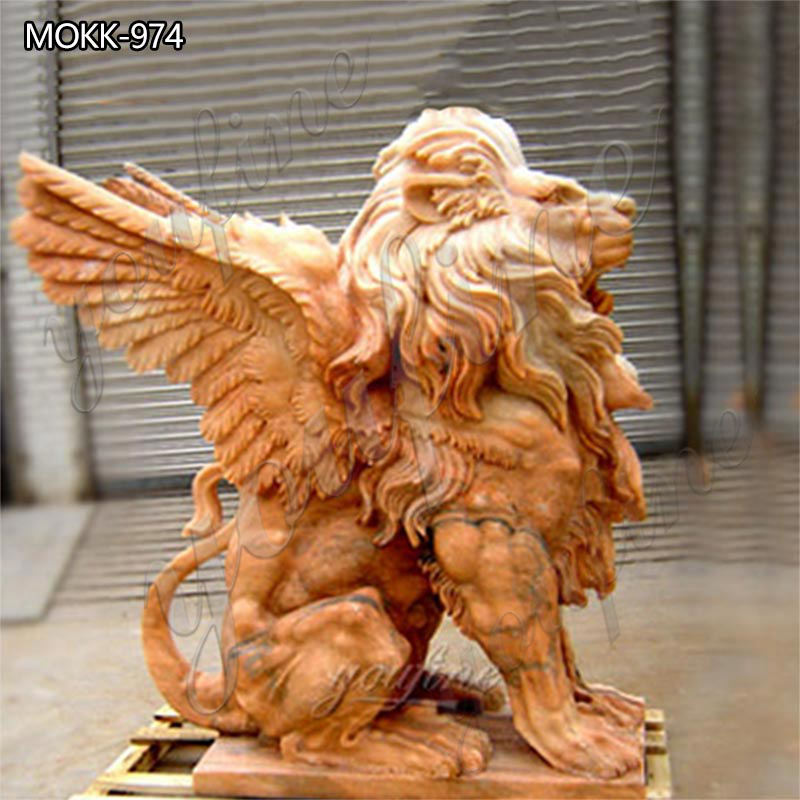 A Variety of Marble Options
YouFine is the most powerful supplier in the field of sculpture-making in China, customers from all over the world come to YouFine for cooperation and marble sculpture artworks that meet their desires. YouFine has never disappointed for 39 years, our marble sculptures are not only beautiful but also of good quality. On the one hand, our factory is large and we have our quarry, so we could be self-sufficient in raw marble. On the other hand, we have long-standing suppliers of quality marble who supply us with grade-A marble materials as well as some rare marbles. Take this sunset red marble lion sculpture as an example, many customers like this very bright color, but the quantity of this kind of material is limited, so our factory has a large number of stock is reserved.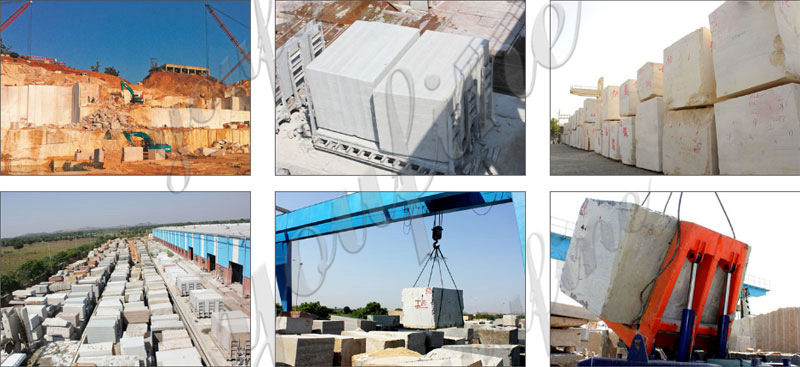 YouFine, Leader of Sculpture Art
YouFine has 39 years of experience in making marble sculptures, but the history of our sculpture art could be traced back to ancient times in China. YouFine factory's sculpture artists are all local artists in Qu Yang, the hometown of sculpture in China, with a history of hundreds of years. It is worth mentioning that in history, many of Qu Yang's fathers participated in the construction of the Yuanmingyuan, China's royal garden. The top masters of the YouFine factory are the top sculpture artists in Quyang, and if you have seen their craftsmanship in person, you would be amazed.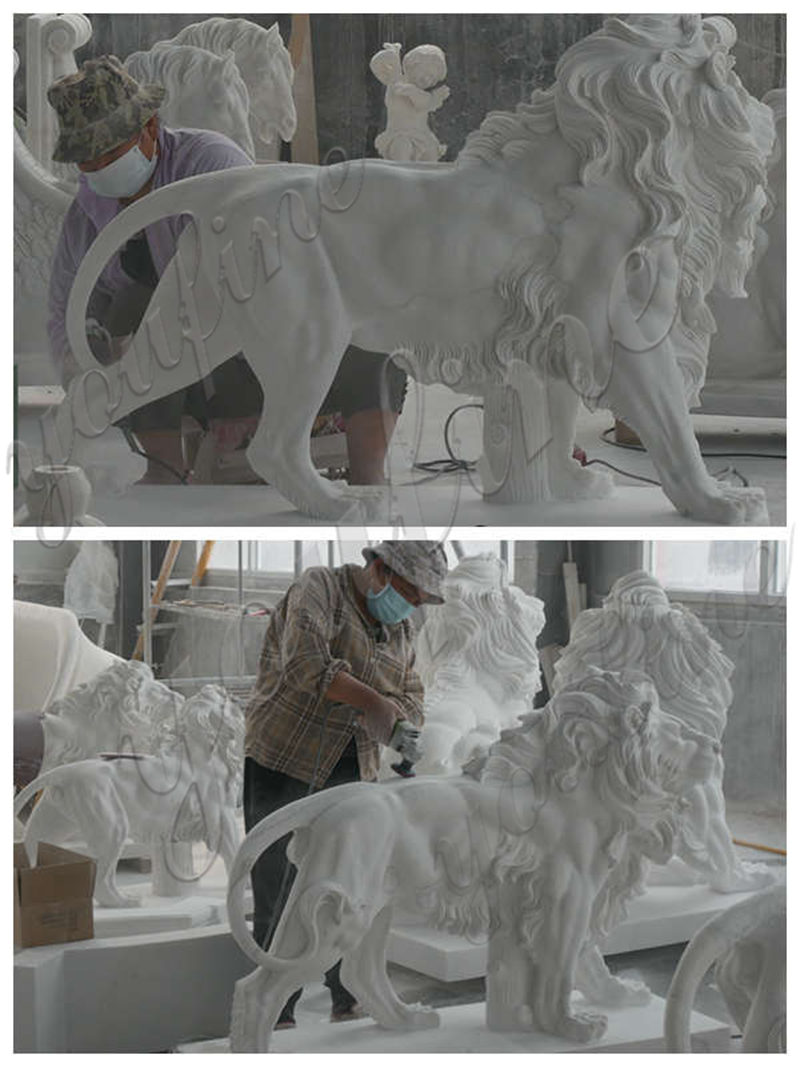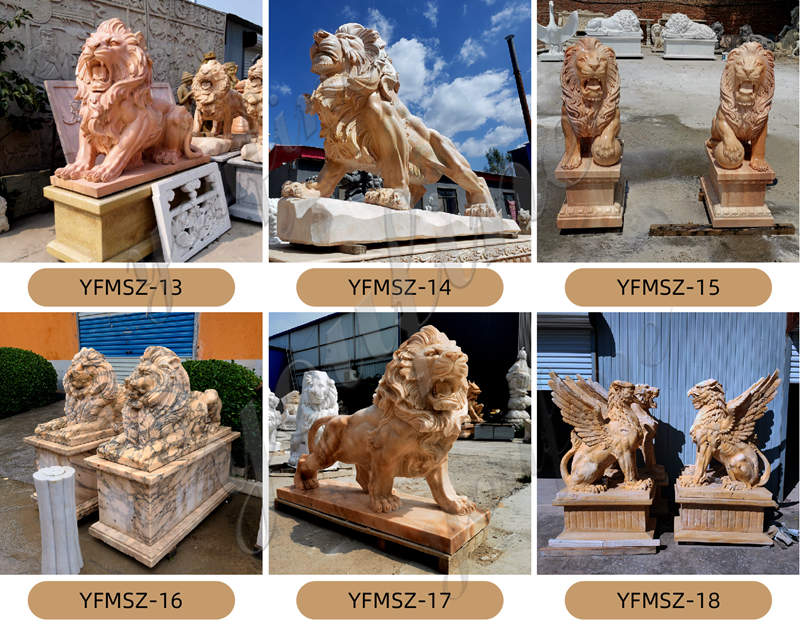 Customized Services for Marble Lion Sculptures
YouFine Factory is a comprehensive sculpture supplier, besides the common marble lion sculptures in the market, we also have countless styles of lion sculptures for customers to choose from, including marble squatting lion sculpture, marble ball lion sculpture, marble Chinese lion sculpture, and so on. We could responsibly say that we could make any sculpture style you want. In addition, our marble sculptures support individual ideas and designs, and we have a team of professional designers who could fully realize your wishes. We believe YouFine's sculptures would let you experience the beauty of sculpture art.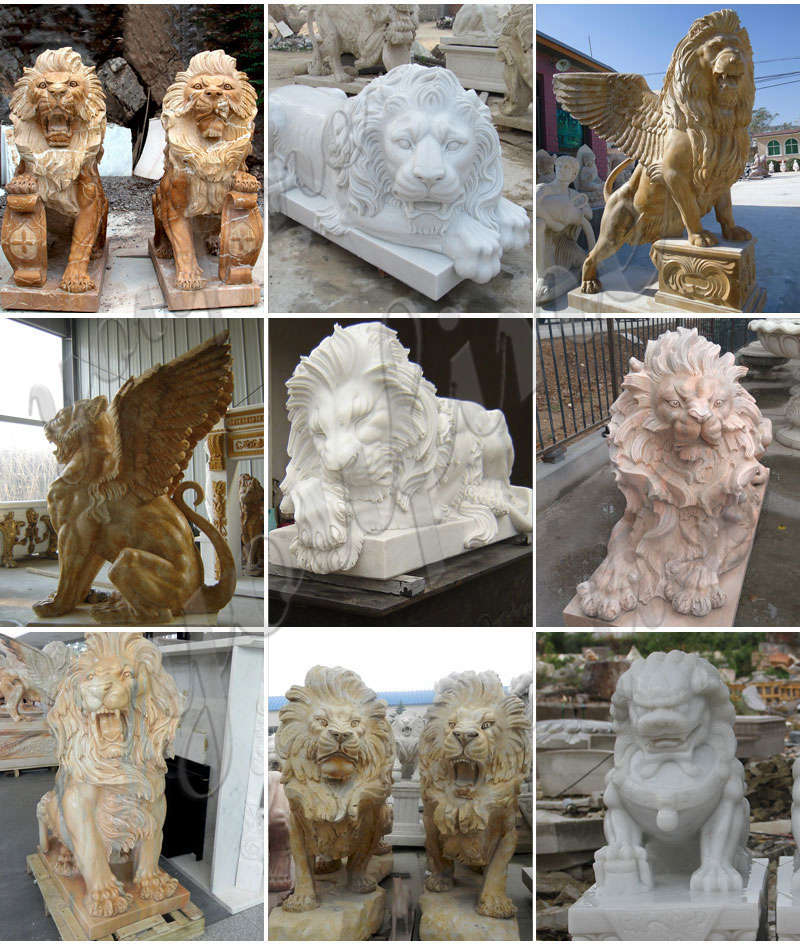 YouFine factory is a professional marble sculpture supplier, we could provide high-quality marble sculptures as well as a one-stop service, looking forward to hearing from you.