Hot Sale Bronze Lion Sculpture 
The bronze lion sculpture are all made of pure bronze. It is a treasure for the town house to revitalize and promote the power. The main role of bronze lions is to disintegrate the disaster, usually placed on both sides of the entrance of a hotel or courtyard. People usually buy in pairs, so that they will look more harmonious.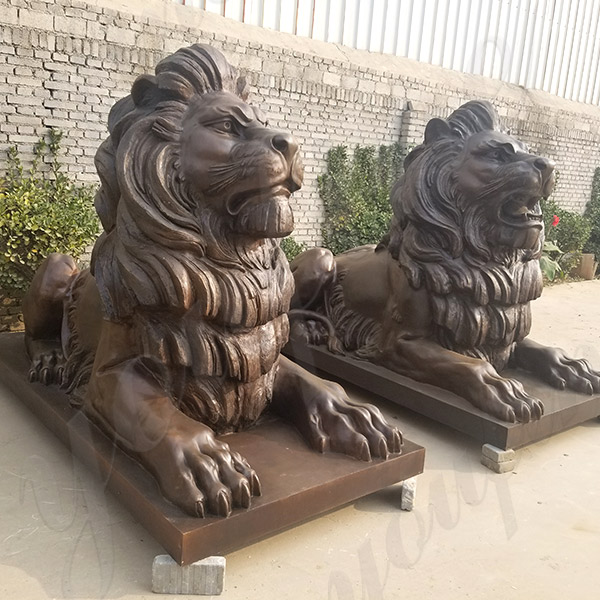 King of the Beasts
The introduction of the bronze lion shakes the prestige of the legendary tiger and is gradually seen as a sinister beast. In addition, Buddhism is highly respected for lions. The bronze lion also gives people a spiritual comfort to the "king of the beasts", suppressing the symbol of evil and blessing peace and good fortune.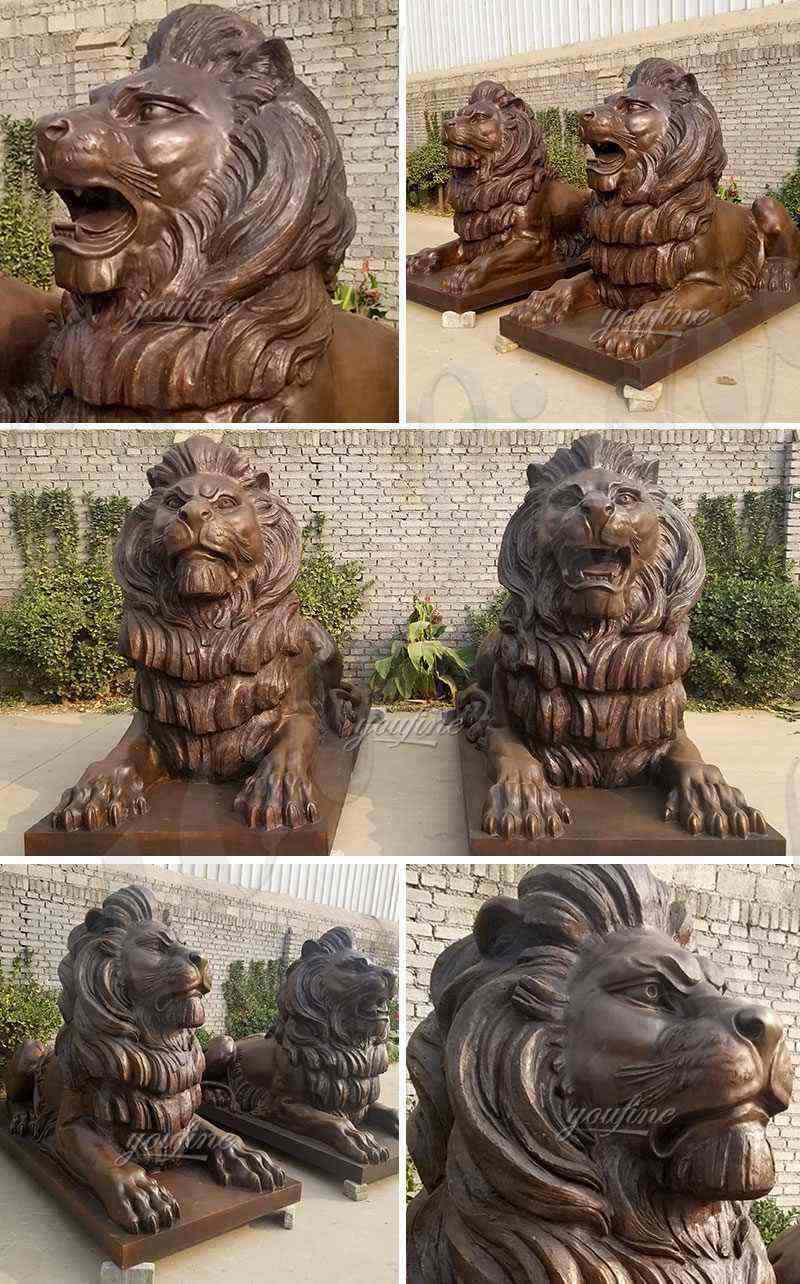 Advantages of Cast Bronze Sculpture
The cast bronze sculpture will first make the mud mold, and then use the traditional lost wax method to make the wax film. The bronze sculpture is generally the inner and outer layers. The bronze water is poured into the mold from the skylight, and the shape is cooled. The wall thickness is generally 3-8mm, which is hard and resistant. Corrosion, long life. Because of the characteristics of the bronze sculpture itself, it has a long-lasting character.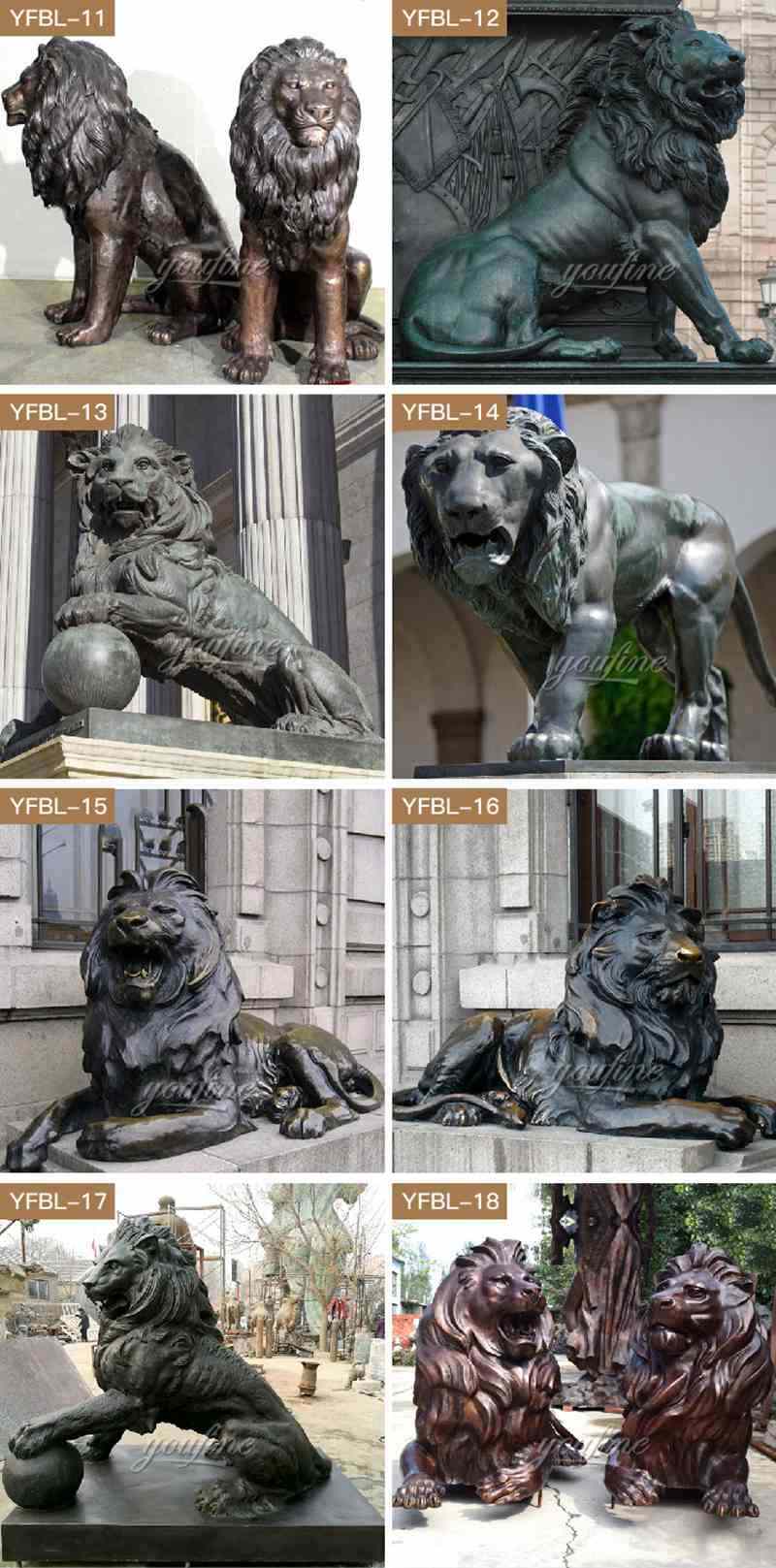 Multiple Styles to Choose
The bronze sculpture itself has a heavy feeling, and the character sculpture material could better reflect the character characteristics of the character. Moreover, bronze sculptures are easier to preserve and will not become obsolete over time. Many famous sights are decorated with bronze sculptures. Our gallery has many styles of
bronze lion sculptures
 to choose from, and accept personalized customization. Welcome consult us now for customization.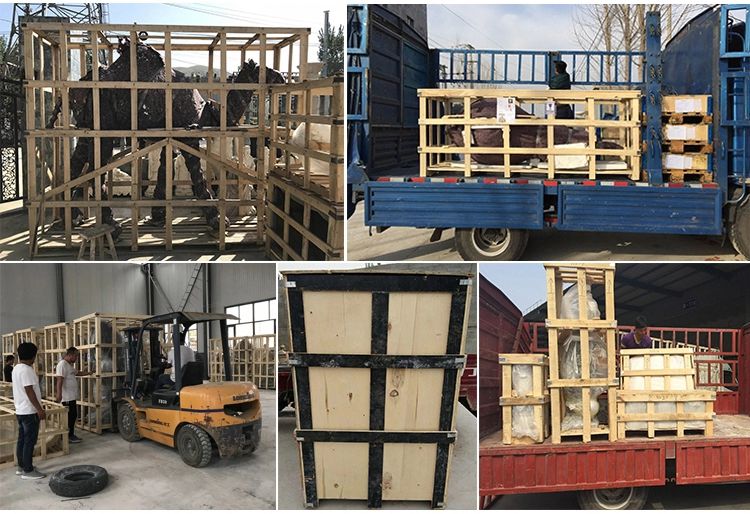 Contact Us Anytime
We sell bronze sculptures to the world and purchase full insurance for our products. We also have many other kinds of bronze lion sculptures, you could contact us for more product information and details.