Details of Bronze Disney Sculpture
This beautiful bronze Mickey Mouse sculpture was carefully cast by the artists of YouFine from high-quality bronze material. Because the artist's children are also very fond of Disneyland and Disney characters, our artist is very familiar with the details of casting Disney characters and could create the best quality bronze sculpture for you. This Mickey Mouse sculpture is a very popular cartoon character that people of every age group would feel a love for because the character of Mickey is a smart, enthusiastic, responsible and positive image. We cast this sculpture mainly to play its positive energy and bring people more joy and precious memories.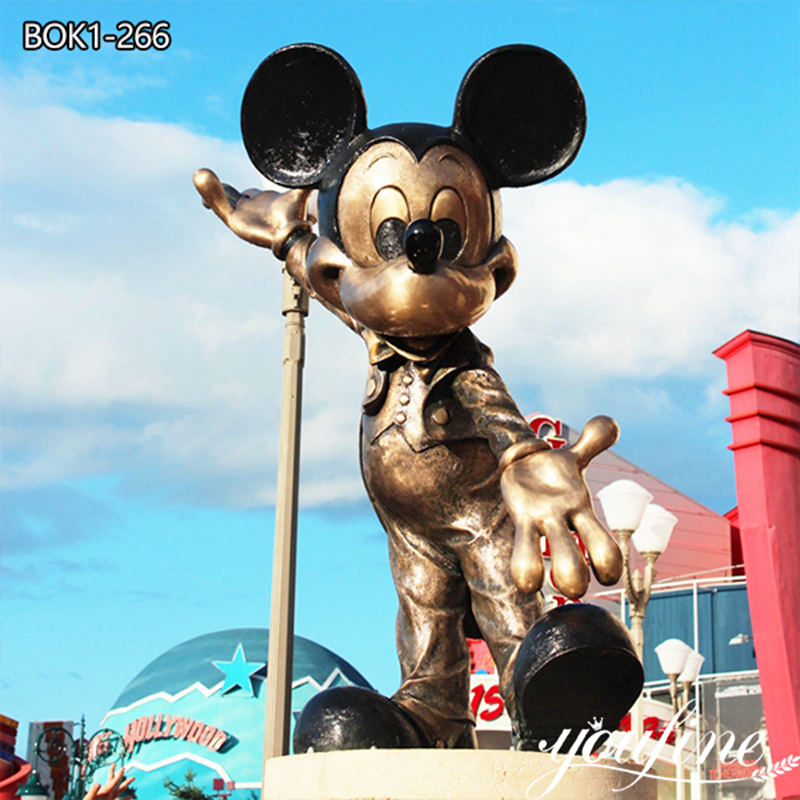 How to Cast a Bronze Sculpture?
The casting of bronze sculptures is a traditional Chinese type of metal casting process, and YouFine is a sculpture foundry that has been handed down through three generations. Our artists inherit the traditional lost wax method of bronze casting. This process is commonly used for metalwork, and YouFine uses it to maximize the details of the sculpture. Still, more than that, YouFine is a progressive supplier. We have tried and learned to improve on the traditional process's shortcomings, mastering the silicone casting process, which makes our cast bronze sculptures perfect.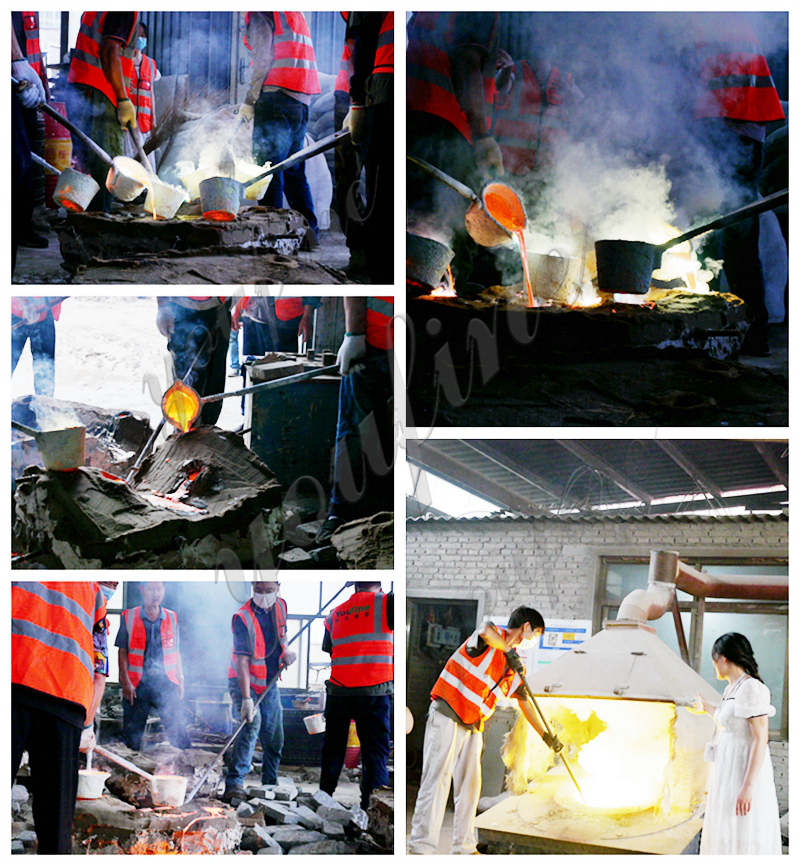 More Options for Bronze Animal Sculptures
YouFine is a professional bronze sculpture supplier, and we are very good at casting and reproducing all kinds of animal sculptures. One of the main reasons why more and more customers are choosing YouFine as a partner is that YouFine supports customization services. On the one hand, YouFine has professional designers who could make professional drawings or 3D-printed models for you. On the other hand, YouFine cooperates with many artists and brands, you could give your favorite sculpture drawing, and then YouFine could cast the same sculpture for you.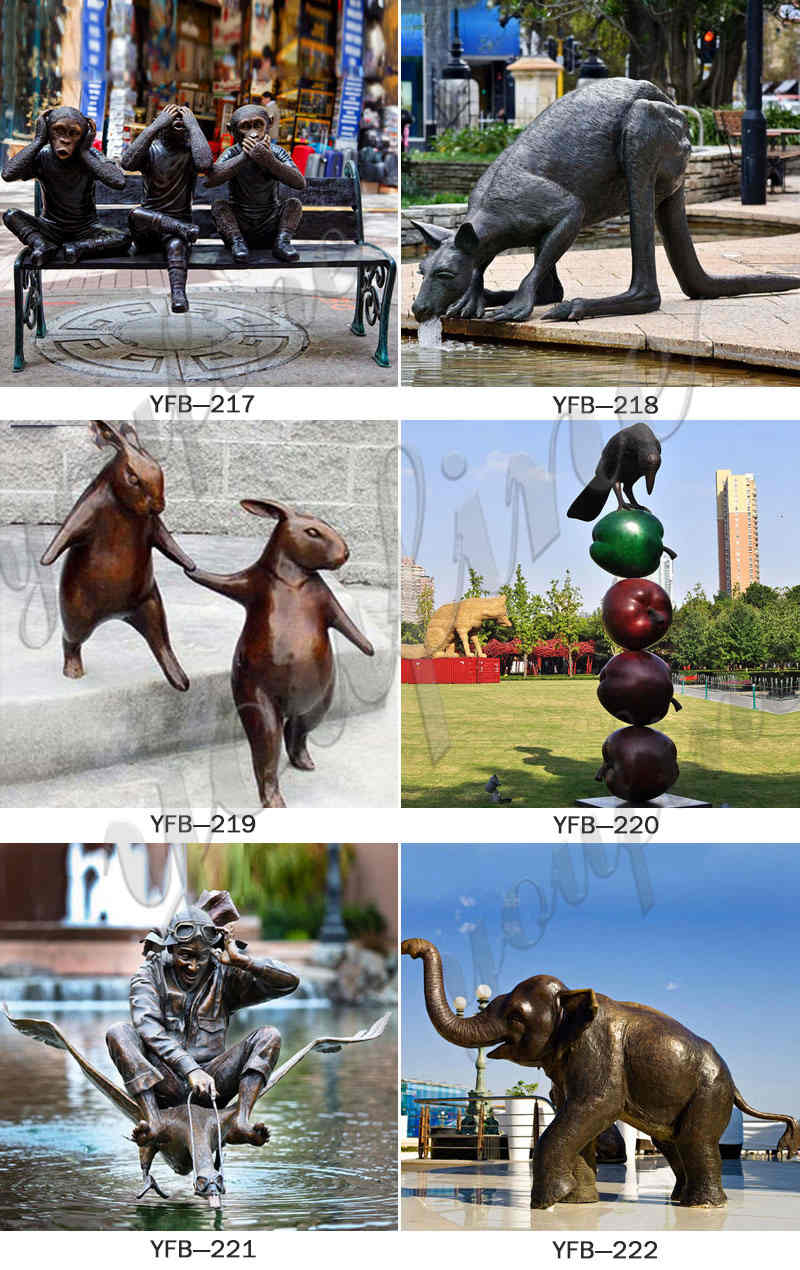 Strong QC Team
YouFine is famous for its quality service and serious attitude. First of all, not only do our team members receive every customer who comes to consult us very seriously, providing them with live professional answers and buying guidance. Secondly, we have also set up a special QC department, where members of this team would be at the factory to follow up on orders, not only to ensure that the
bronze sculptures
are completed on time but also to control the quality of the sculptures strictly. What's more, they put the customer's needs first and suggest changes to the sculpture according to the customer's needs, like the artists, to ensure the sculpture is exactly what the customer imagines.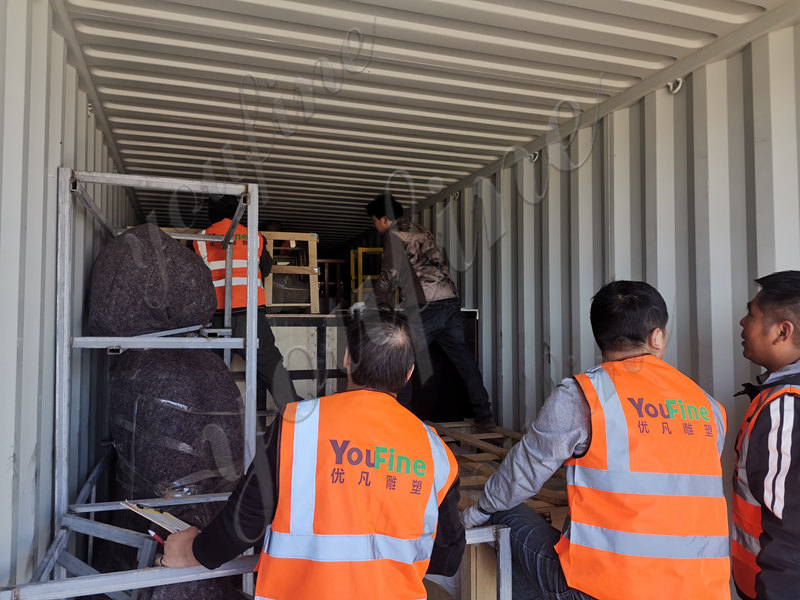 YouFine is a trustworthy sculpture supplier, and please feel free to contact YouFine for consultation. Our team would do their best to serve you.