High Quality Marble Foo Dog Sculpture Details:
Our new product marble foo dog sculpture is hand-carved by our professional sculptors, using high-quality white marble. The action and expression of the stone foo dog are worth studying in detail. This set of marble foo dog lions usually come in pairs. You could also choose whether to install a marble base according to your environment.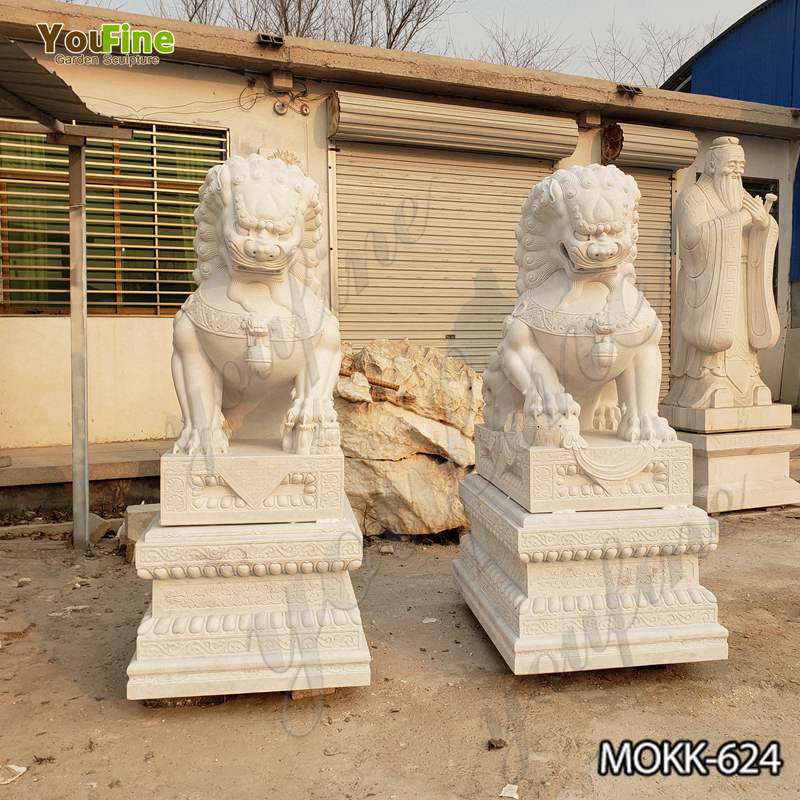 Application Scope of Marble Foo Dog Sculpture:
The marble foo dog sculpture is a common anti-evil item in traditional Chinese culture. It uses stone as a raw material to sculpture a lion image. They are a kind of decoration often used in traditional Chinese architecture. They could be seen on Chinese palaces, temples, stupas, bridges, mansions, gardens, mausoleums and seals.
But more often, Shishi will be placed on the left and right sides of the gate. Its shape is not the lion we see now, perhaps more vividly, we could call it the god animal that brings auspiciousness and removes bad luck.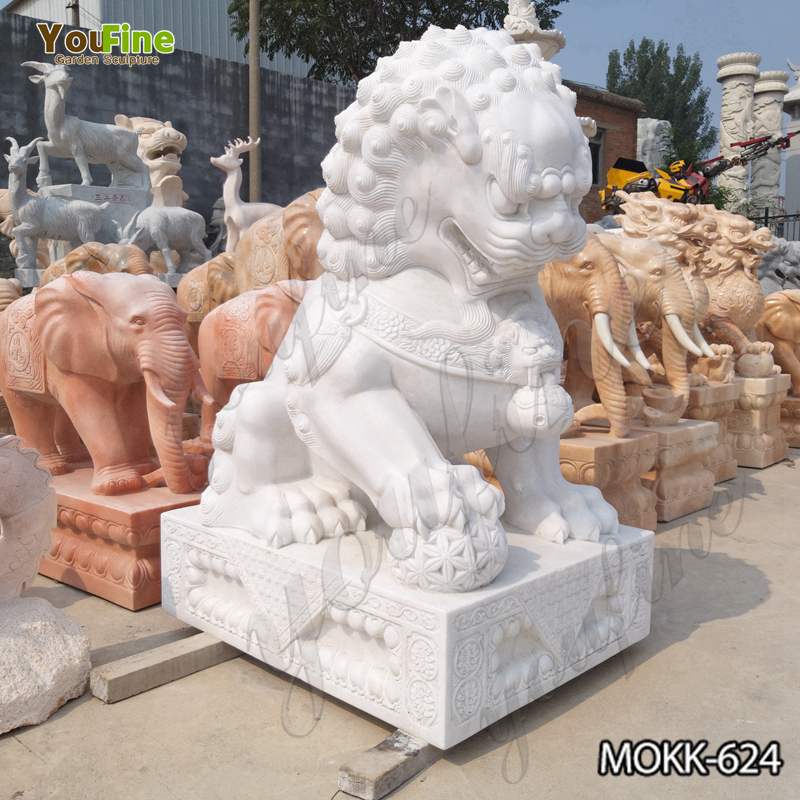 Do I have other styles to choose from?
Of course, we have a lot of marble sculptures of foo dog for you to choose from, and foo dogs of different shapes also have different cognacs, but they are all majestic and lively.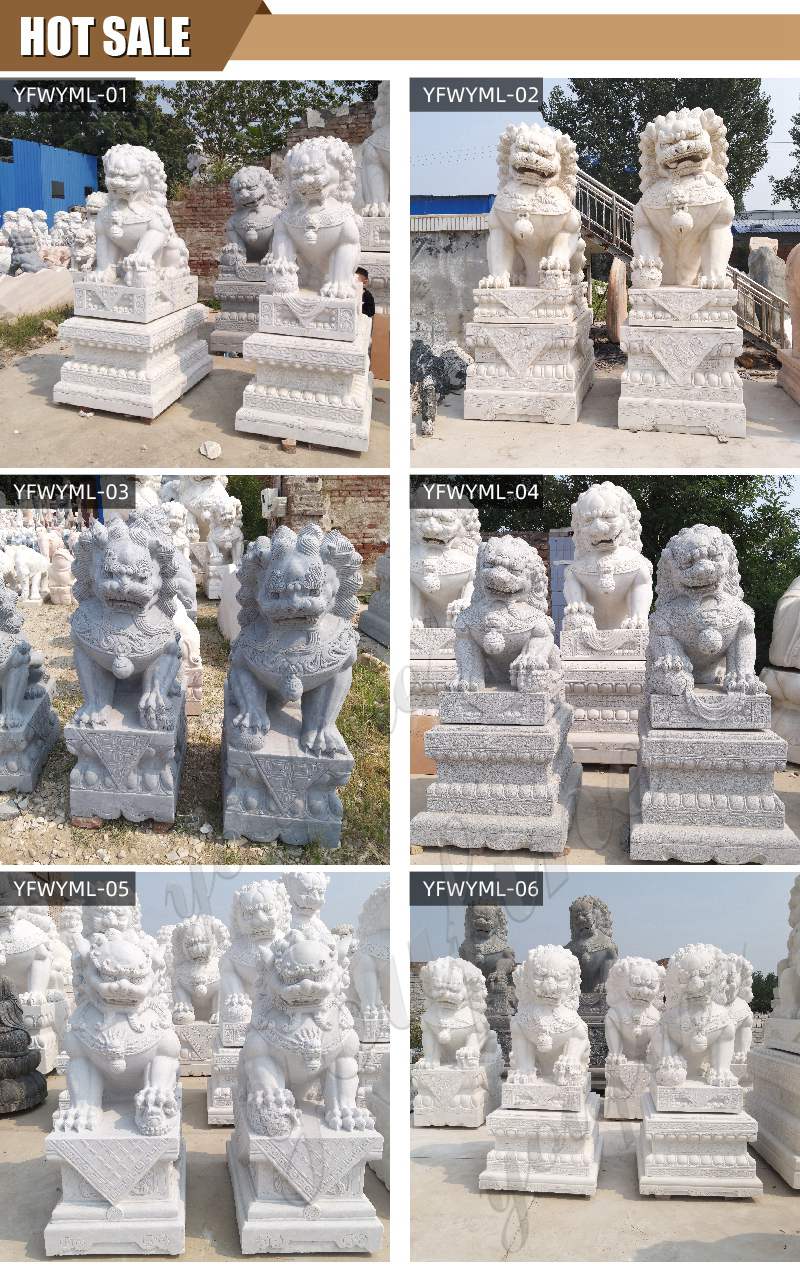 Could I customize larger marble foo dog sculptures?
We support the customization of marble foo dog sculptures of various sizes, because we have our own factories and masters of carving. They have learned sculpture since childhood and have rich experience in marble carving.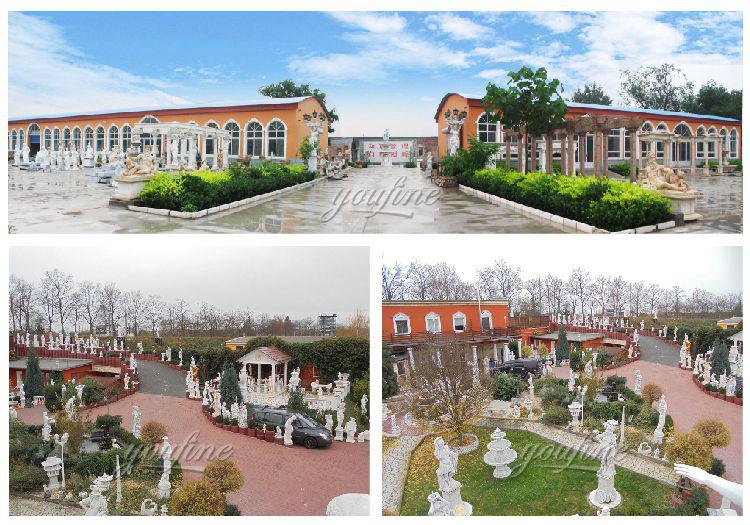 How to get the price?
There is a message board and contact information below our website. You could leave us a message telling me the style you like, or you could call us: + 86-17772520029 or send an email: info@you-fine.com, we The sales staff will communicate with you in a timely manner and we are happy to hear from you.