As a popular choice for outdoor gardens and courtyard decorations, gazebos have become a sculpture that people almost choose when decorating. But there are many kinds of materials for gazebos, so maybe you are facing the problem of material selection. Don't worry, this blog will introduce to you the differences between gazebos made of various materials. Congratulations in advance on purchasing an outdoor gazebo for garden that you are satisfied with.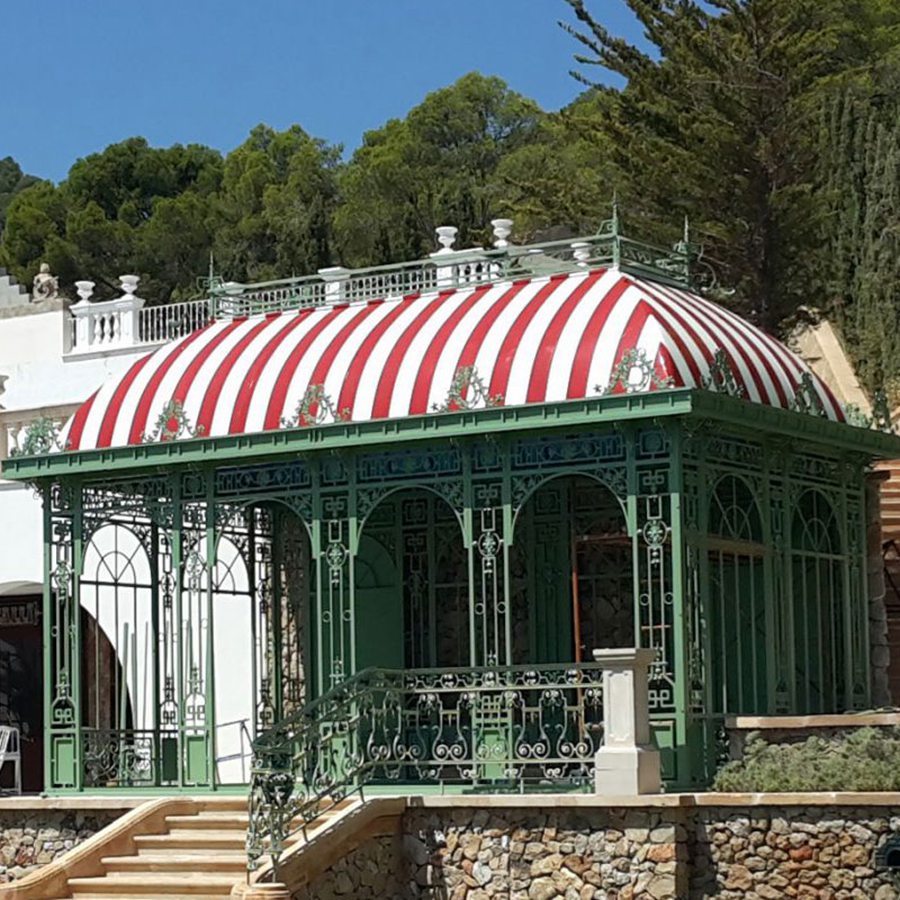 Typical Gazebo Materials
There are a variety of materials that can be used to make gazebos. Here are just a few commonly used types on the market: metal, marble and wood.
Metal
Wrought Iron
A wrought iron gazebo is the heaviest and sturdiest type of metal gazebo. While wrought iron itself is not rust-proof, most gazebo retailers offer fully painted ironwork. In addition, if you are looking for a gazebo that will last a lifetime, then wrought iron will be one of the choices because it is strong enough and easy to maintain.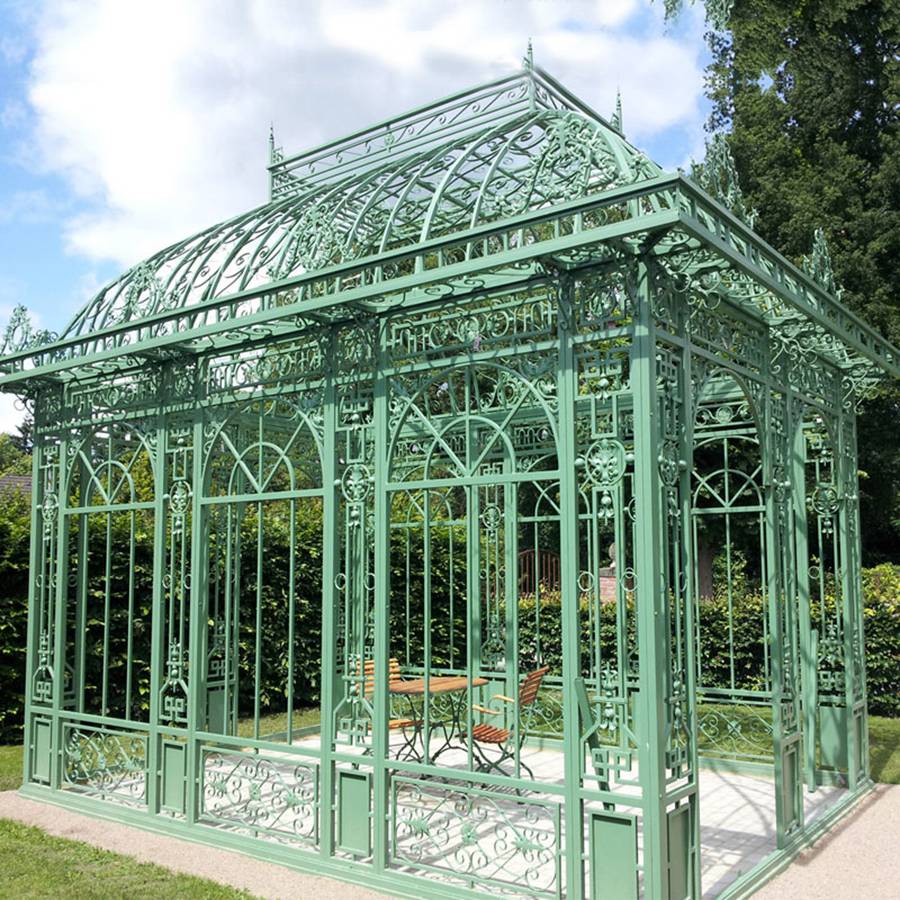 Galvanized steel
Steel is an alloy of iron and carbon along with some other elements. Due to its high tensile strength and low cost, it becomes a good material for buildings, tools, ships, machines, appliances, automobiles, weapons and infrastructure. Galvanized steel gazebos are slightly faster to make and require less energy, so they are generally less expensive to produce.But when making a gazebo, the hot-dip galvanized layer is easily damaged and rusted.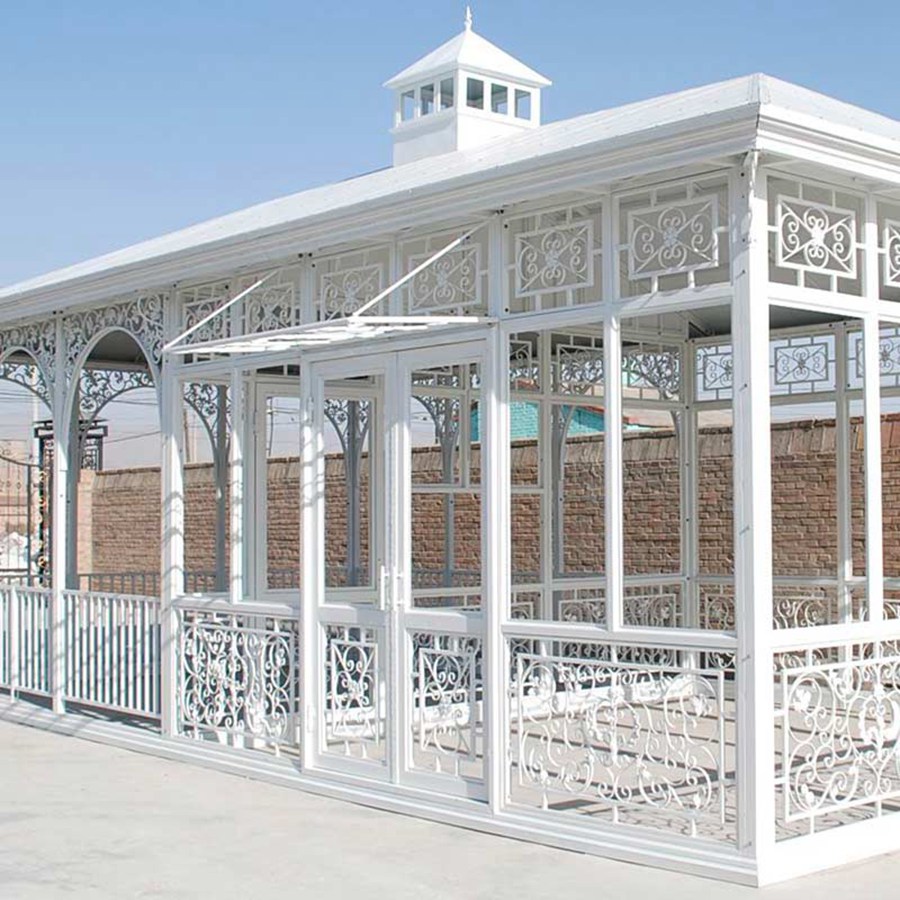 Aluminum
Aluminum is lightweight and inexpensive, and may satisfy most people on a budget in terms of sturdiness and affordability. Aluminum gazebos are often powder coated in a variety of colors, which makes them less susceptible to chipping, fading, and wear. Of course, the result of low cost will be the price of shorter service life and lower durability of the gazebo. Most people find that aluminum gazebos only last a few years.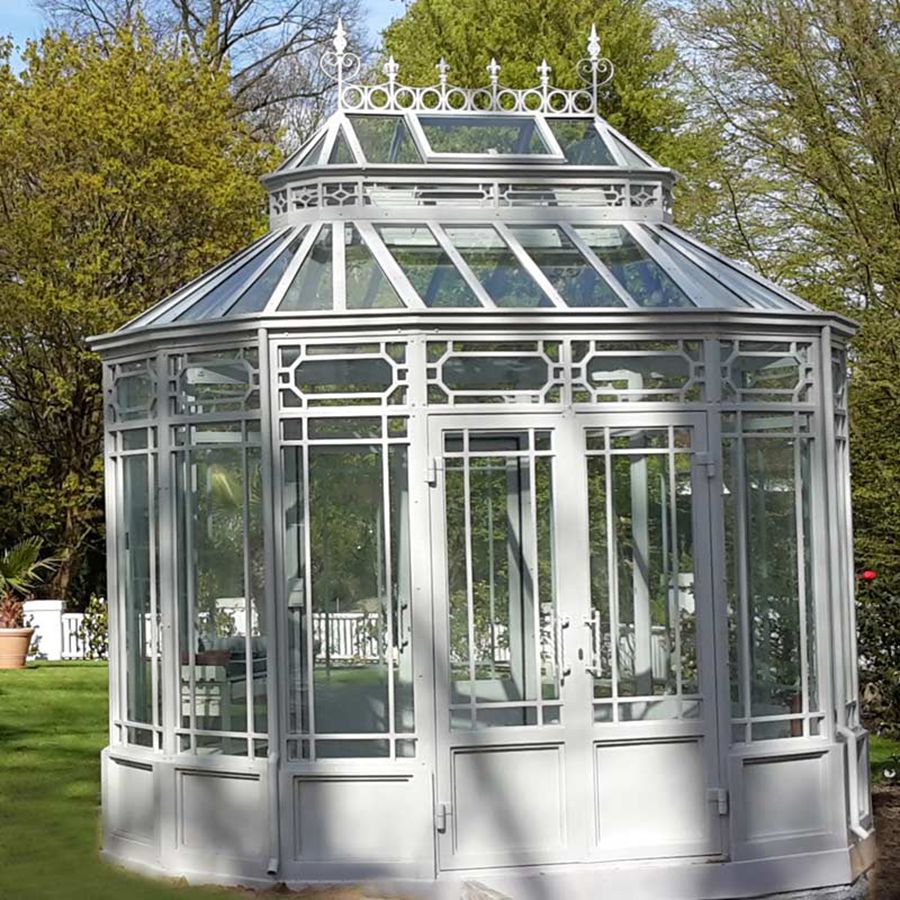 Marble
The marble pavilion will bring another style to the garden. Marble brings people mostly a retro visual experience, and the pillars can be either simple columns or figure columns. The hardness of marble is well known. If installed properly, it can be used for hundreds of years without any problem.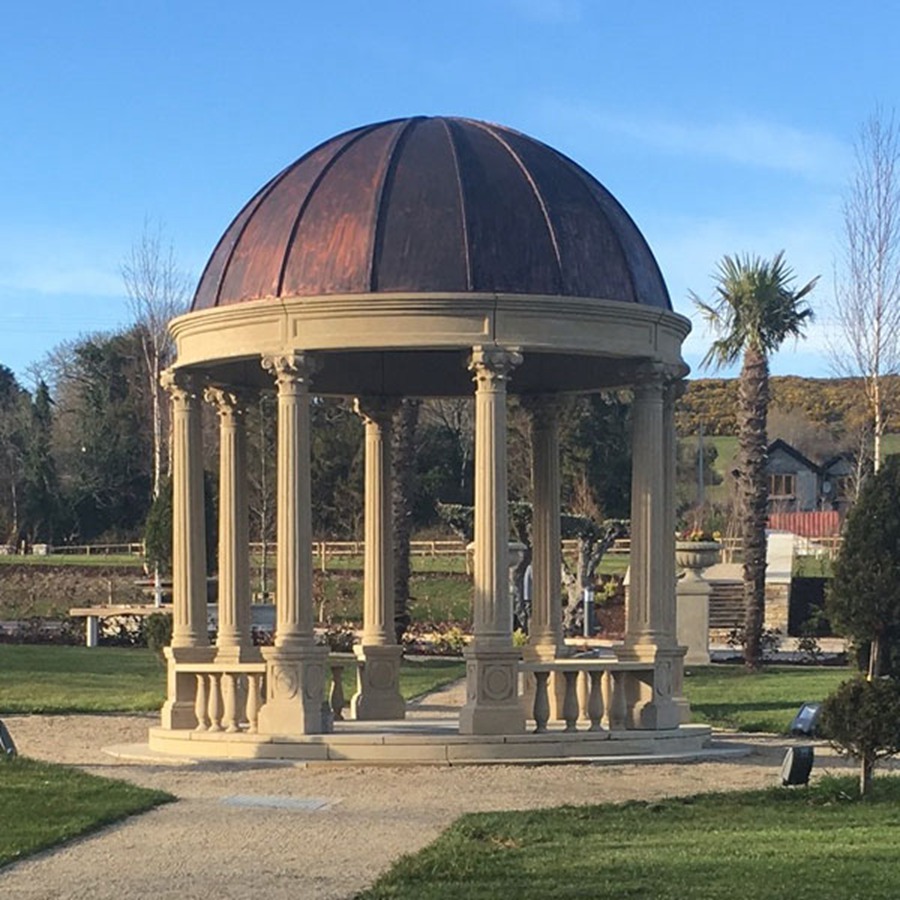 Wooden
The fact that termites and fungus can cause damage to wooden gazebos is a common concern among homeowners, making it a huge pain point for wooden gazebos. Secondly, wooden gazebos are less resistant to decay and decay, and require chemical treatments and regular maintenance to keep pests at bay.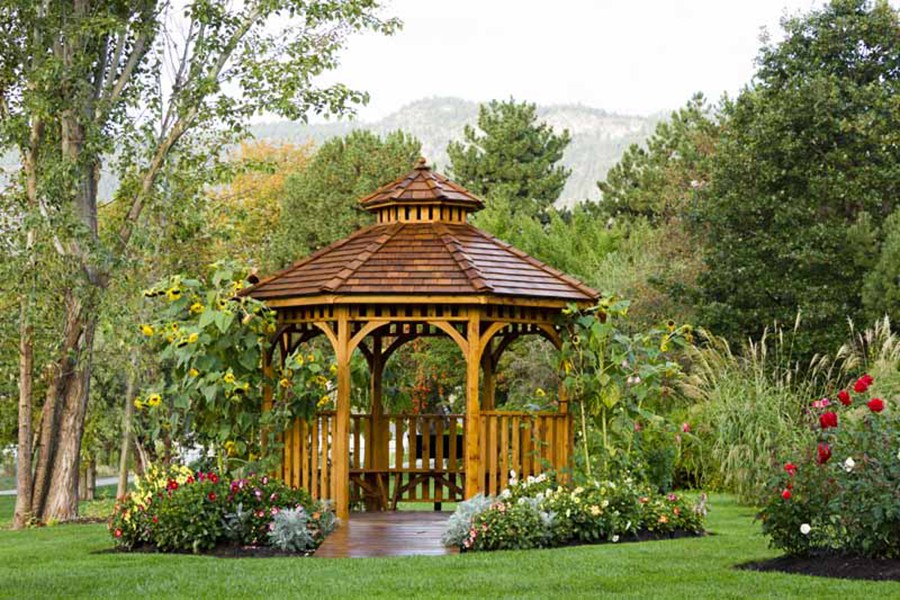 Find Your Dream Garden Gazebo with YouFine
When you're looking for a gazebo supplier on the web, you'll be faced with a variety of options. But if you want to customize a marble gazebo or wrought iron gazebo, YouFine will be your first choice.
YouFine has been committed to providing high-quality outdoor pavilions to customers around the world for 40 years. We test and certify the ability of YouFine pavilions to withstand snow and wind and the ability of cast iron pavilions to block UV rays. Each pavilion offers benefits that no other pavilion can match. stability and durability.
Contact YouFine to work together to design a beautiful outdoor gazebo for your garden.