The Wrought Iron Pavilion English Orangery is like a frame for an outdoor space, made of the finest steel, creating a beautiful space, or a beautiful garden by placing some plants around the pavilion.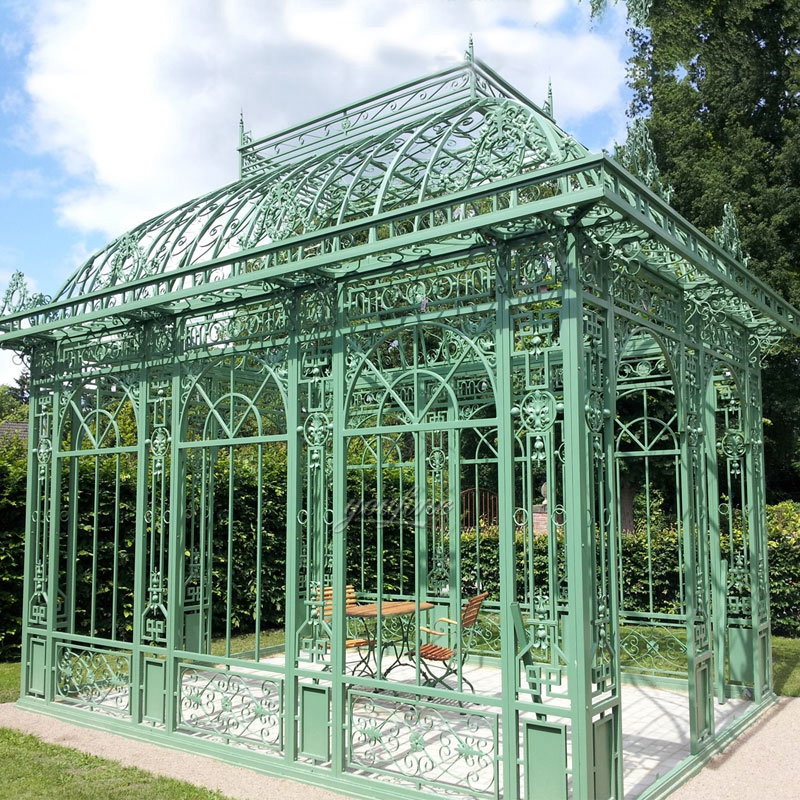 Customized Service
Iron gazebo is also called Orangery, which is divided into simple and complex. If you need a natural look, you could add a glass gazebo frame. If you want to do some activities in the Wrought Iron Orangery, you could choose to add doors, windows and glass pavilions, which will give you a better experience.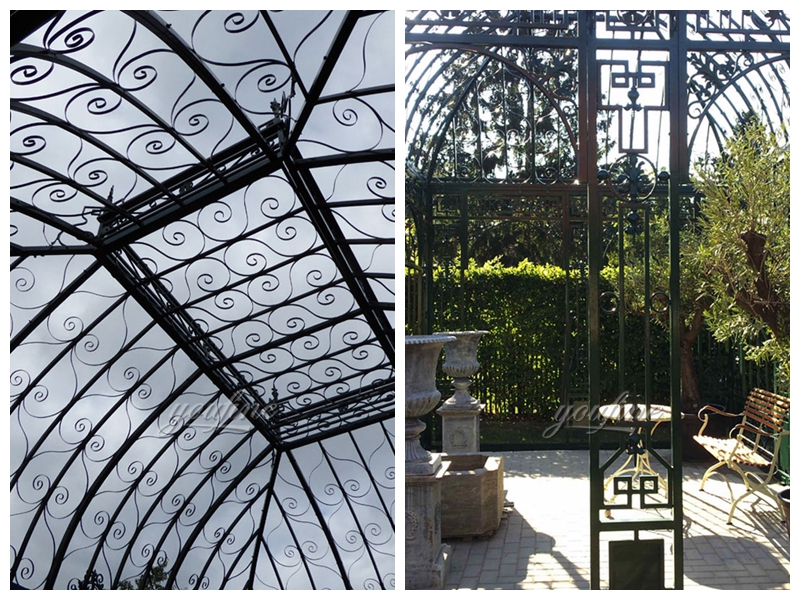 Consider The Location of The Iron Pavilion
Before buying a 
Wrought Iron Pavilion
, you first consider the location of the
iron pavilion
. Then you have to consider where to put your outdoor furniture or seats. The last thing is about plants. If you put your outdoor furniture in the middle of the seat, it is best to create a sun point in the middle of the wrought iron pergola and fill the sides with lots of vines.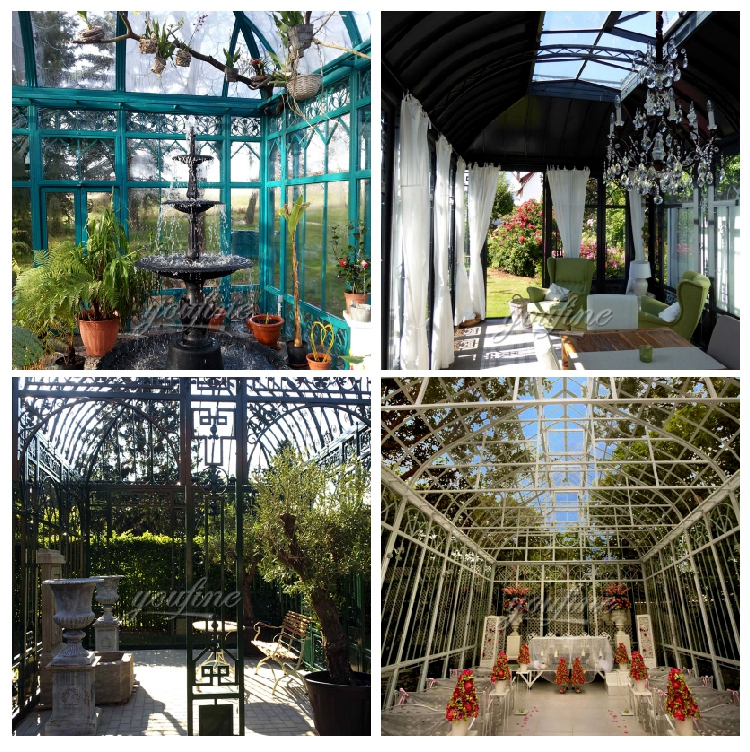 Provide Detailed Installation Drawings
The size of the orangery is bigger, but you don't have to worry. We will provide detailed installation drawings, each part is numbered, you only need to assemble according to the number on the drawing. Accurate to each part. It could be installed without any trouble.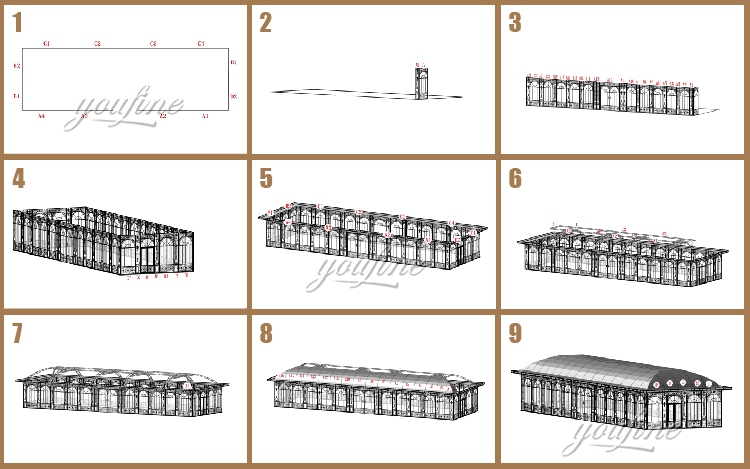 All our products could be customized in size and color. If you have any needs and problems, please contact us as soon as possible, we will provide you with the most suitable products and quotations.