Marble Fountain with Lady Statue Details:
This exquisite marble fountain with lady statue was created by YouFine, located in Quyang, the home of Chinese sculpture. In the golden autumn scene, the sunset adds a quiet and mysterious color to this marble fountain.
In spring, summer, autumn and winter, it could be an eye-catching decorative piece, and you would be fascinated by the dynamic fountain water scene when the marble fountain's pump is running.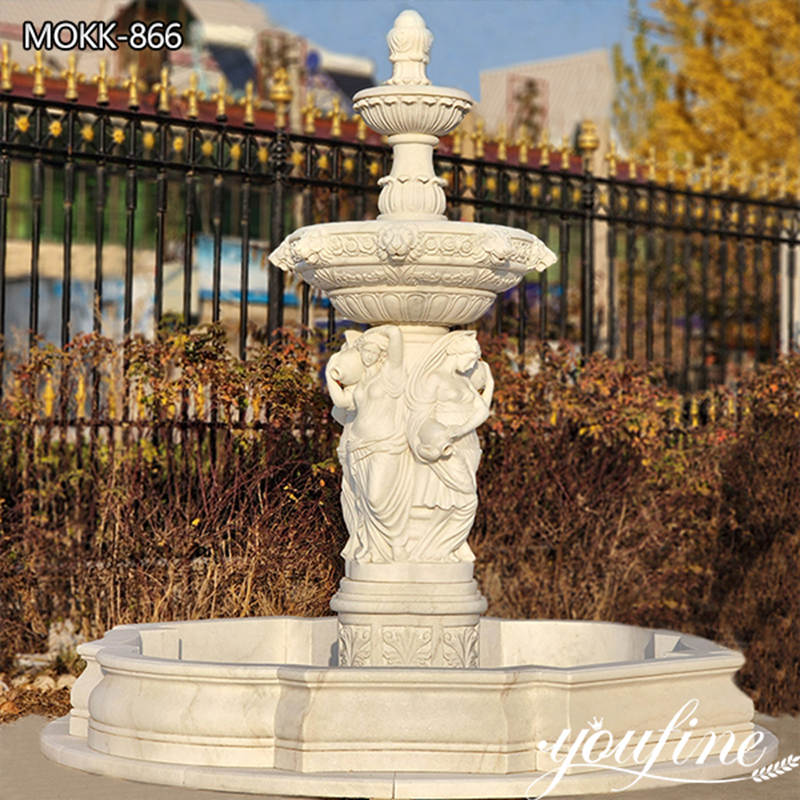 More Classic Styles for Garden:
Garden marble fountain size could be life-size or large, YouFine's custom service would meet all your needs. At YouFine, we have many original fountain designs that have been widely welcomed by customers around the world. These include marble horse statue fountian, marble lion sculpture fountain, marble tier fountain, marble Neptune fountain and so on.
A variety of designs and marble materials are waiting for you to choose. We believe that YouFine's nearly 40 years of marble carving experience could meet all the needs of our customers.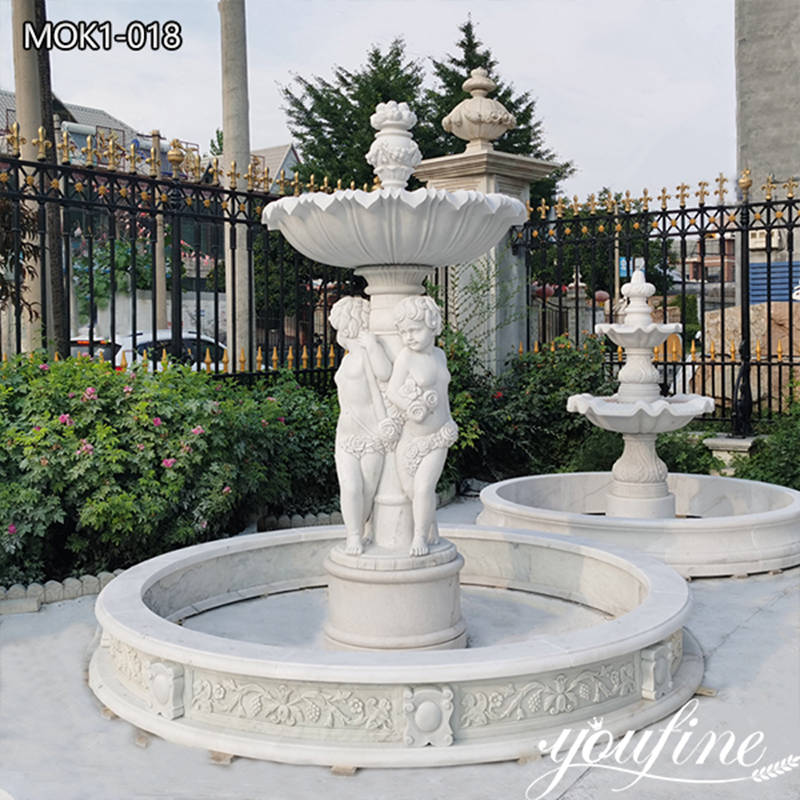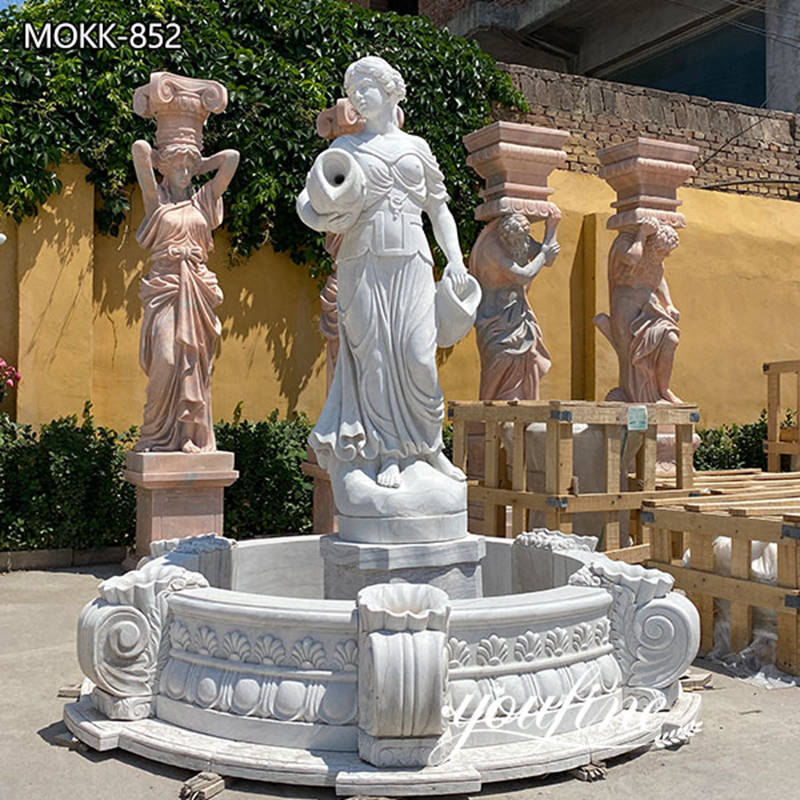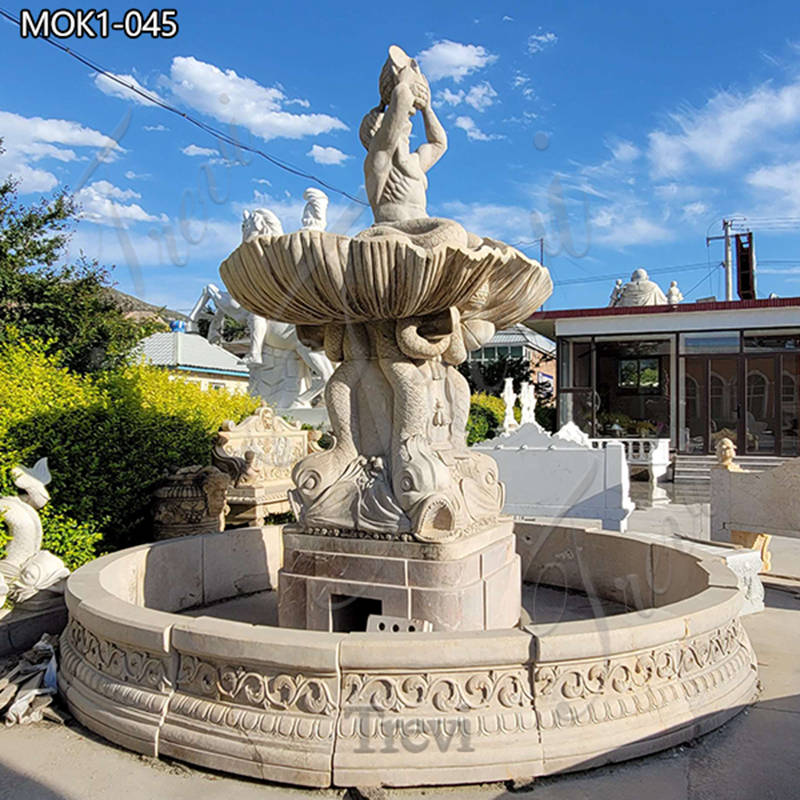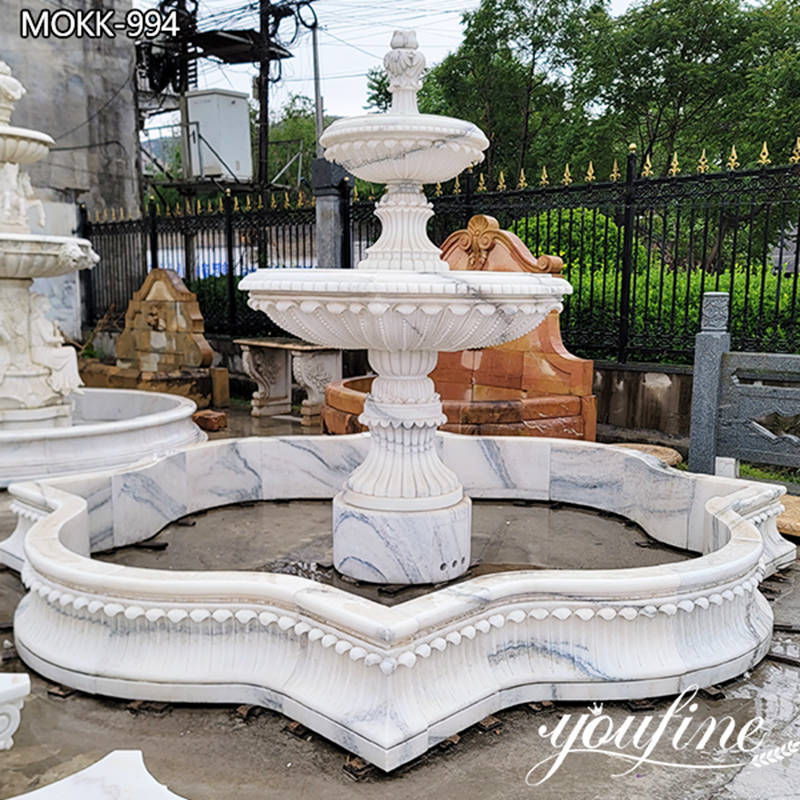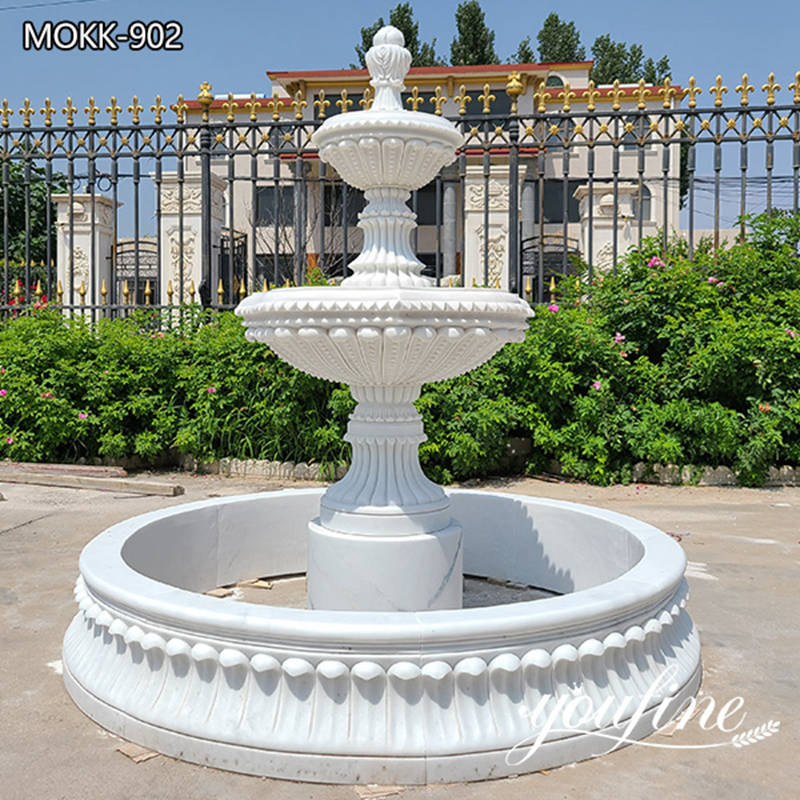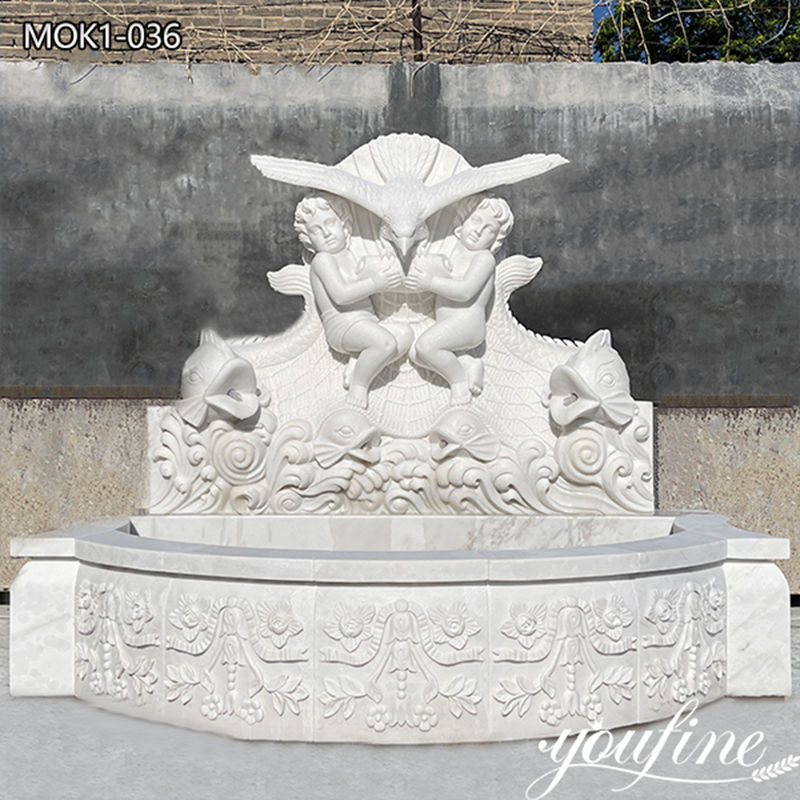 Exquisite Carving Details Show:
YouFine's marble fountains are hand finished by the most experienced carving artists. It is no exaggeration to say that YouFine's marble sculpture fountains are often more than capable of bringing customers a stunning visual experience.
On the one hand, our artists are able to perfectly grasp the size and height of the fountain's pools, bowls, and statuary, making the overall proportions look very harmonious.
On the other hand, every carvings and drawings of the fountain are carefully carved by our artists to ensure that you could see the exquisite carving details from every angle.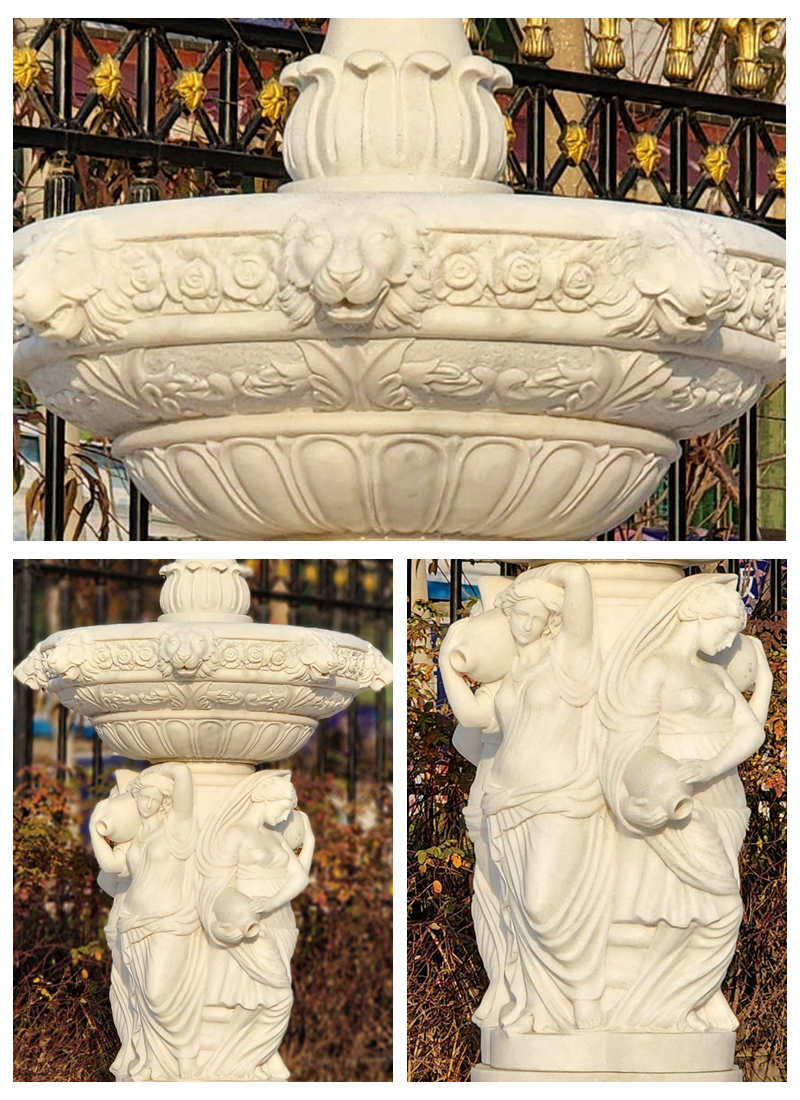 How Does the Fountain Flow?
Many customers are concerned about the operation of marble fountains and the flow of water. YouFine is a 39 years marble sculpture supplier, we could provide professional guidance in every step of the process.
First of all, each fountain has a pump that drives the water upward and creates a descending or flowing effect at the spout. Take this fountain for example, the pump is hidden in the chamber reserved for the base, and different fountains have different design options. Generally, the factory would provide installation drawings to facilitate customers.
Secondly, when choosing a pump for the fountain, factors to consider are: range, power and speed of flowing water. YouFine would recommend the most suitable pump for the customer according to the specific needs.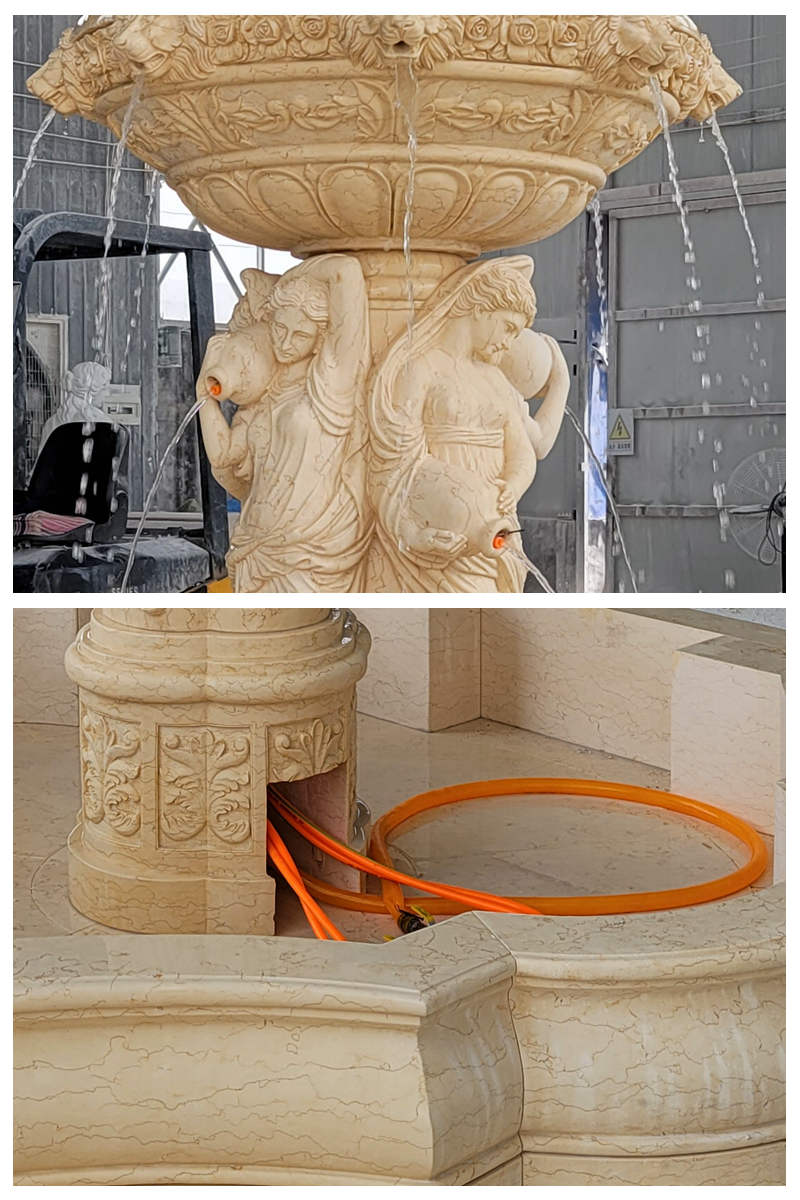 YouFine is the best marble supplier in China, please feel free to contact us for more details.