Details of Marble Water Fountain
How beautiful this outdoor water statue fountain is! This white marble fountain was carefully cast by the artists of YouFine, with a sculpture of a standing lady carved in the center of the fountain. First, we could see this elegant lady sculpture holding two coulds designed with a water spout, which could well enhance the fountain of water effect. This figure sculpture is carved so realistically that her hair is curly and thick, coiled into a very elegant shape. More, the folds of her clothes are also very realistic, and the hem of her skirt even gives a sense of flowing. In addition, the pool of the fountain although the shape is simple, our artists still carved a lot of exquisite carvings around the pool, which makes the whole fountain looks very fine.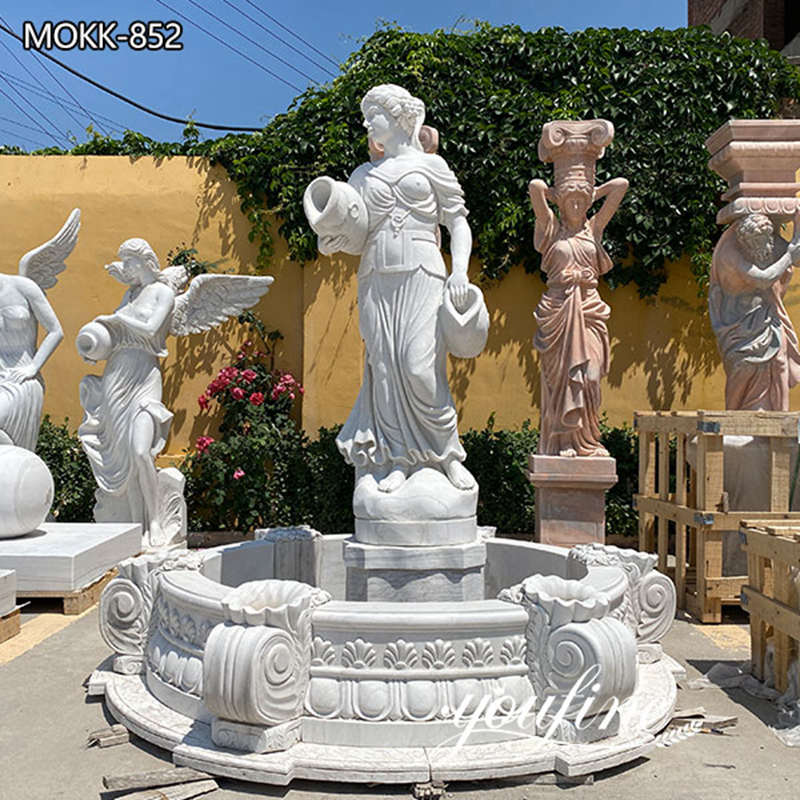 More Options for Marble Statue Fountains
YouFine's marble sculptures, especially marble fountains, are our most popular categories and hot sellers. Our artists are so creative that every season they dedicate their time to focusing on new designs for marble fountains, just to give our customers better options. If you are interested in this kind of marble sculpture fountain, we would show you more excellent pictures of the fountain for you to enjoy. Each of our fountains is very unique, and if placed in your garden, we believe it could become beautiful scenery. Don't hesitate to contact us to customize a unique set of marble sculpture fountains.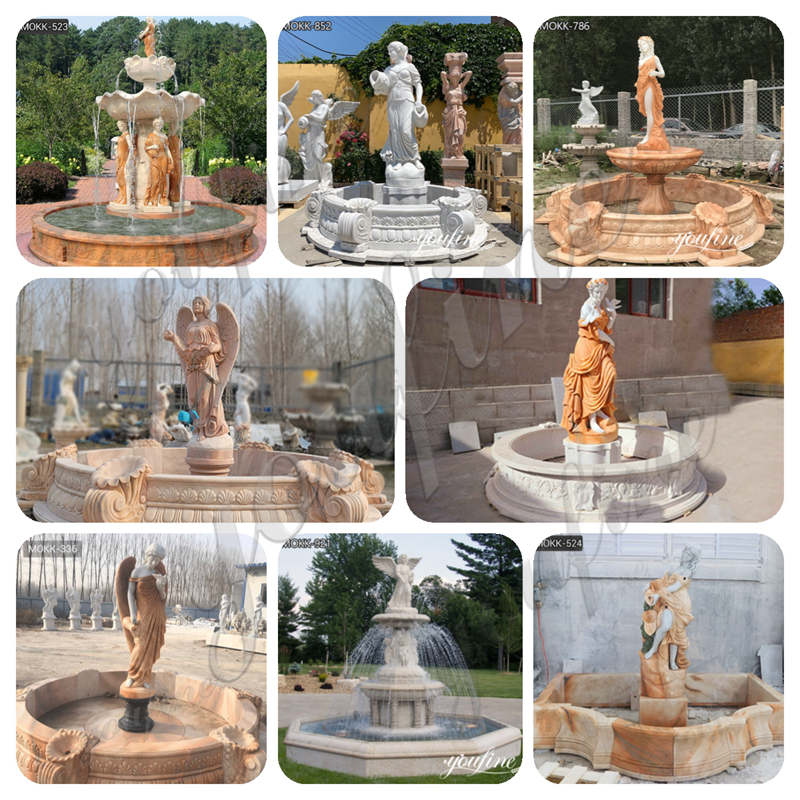 Top Sculpture Artists
YouFine is a marble sculpture supplier with 39 years of experience. Our factory has gone through several generations of turnover and succession, and now we have become the leader of the Qu Yang carving industry. Of course, our factory's carving artists have top-notch carving craftsmanship, which has been passed down from generation to generation since ancient China and has now become a unique secret after generations of artisans have reformed and innovated. In addition, these artists have a responsible attitude and craftsmanship, they treat each sculpture with care and dedicate themselves to the creation of sculptural artworks for decades. It is for this reason that YouFine's
marble fountain
s and other sculptures are recognized and appreciated by clients all over the world.

A Wide Selection of Marble Materials
After 39 years of accumulation, YouFine has become a strong sculpture supplier, ranking among the top in the sculpture field in China. This is related to our unique advantages, first of all, we have our quality quarry. We could realize the integration of mining, selection, and use of raw materials. And YouFine has always adhered to the standard of using the best natural marble raw materials, so we could promise that we have the best quality. In addition, we have a wide range of marble materials, with many different colors and materials for you to choose from. Trust us to create a unique
marble sculpture
artwork for you.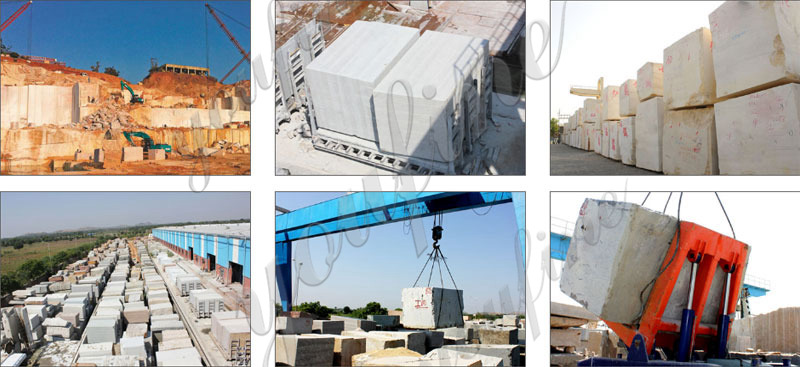 YouFine is an experienced marble sculpture supplier, we are looking forward to working with you and hope we could create beautiful and unique sculptures for you.