Three-Tiered Water Fountain Description:
This beautiful and simple three-tiered water fountain in marble and granite is our best seller. Moreover, our fountain is composed of three basins, and the size of these basins becomes smaller one by one, which is very harmonious. Moreover, after the fountain is highly polished, it looks bright and moving, and it is extremely crystal clear under the shining of the sun.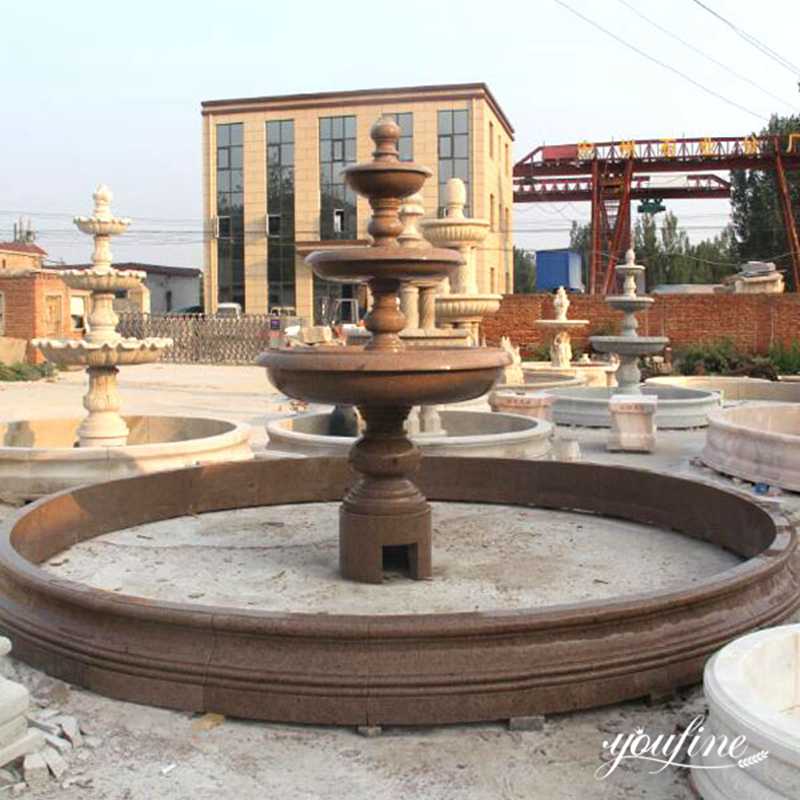 Very Careful Details:
YouFine factory attaches great importance to the good experience of customers, so our three-tiered water fountain has a unique beauty in detail. In order to be beautiful and practical, we would reserve a place for customers to put the water pump at the bottom of the fountain. In this way, it is convenient for customers to install the water pump reasonably and ensure that the water column is very beautiful.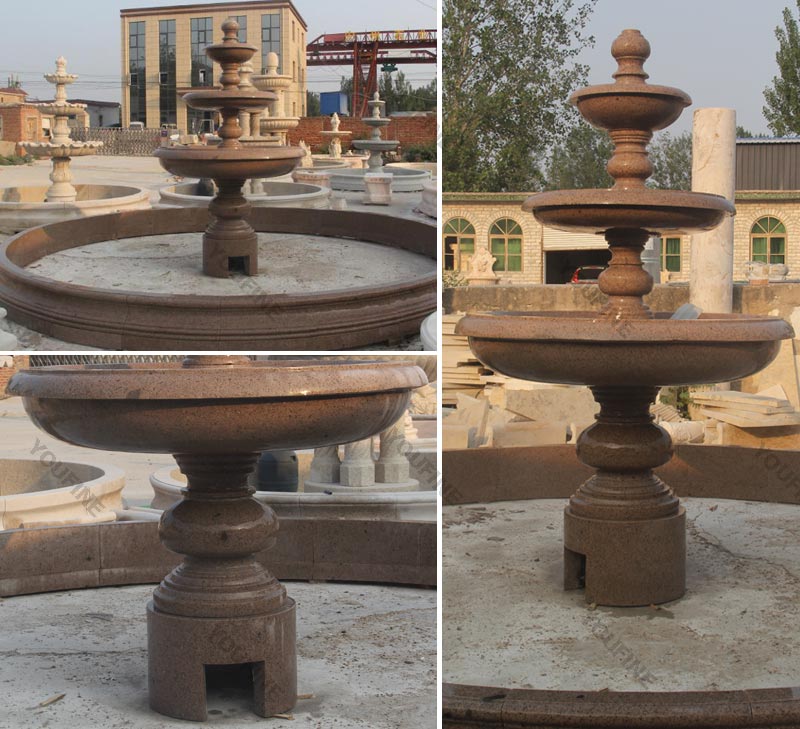 Natural Marble Raw Materials:
YouFine factory owns very natural marble stone. For example, we have a lot of white marble, Sichuan white, Guangxi white, Fangshan white, Hunan white, and Carrara. Of course, YouFine factory also has natural marbles of sunset red, Egyptian beige, chicken blood red, and other colors. We also have various colors of granite stone, such as white, gray, yellow, black, and red. We could meet the needs of all colors, and you could make your request.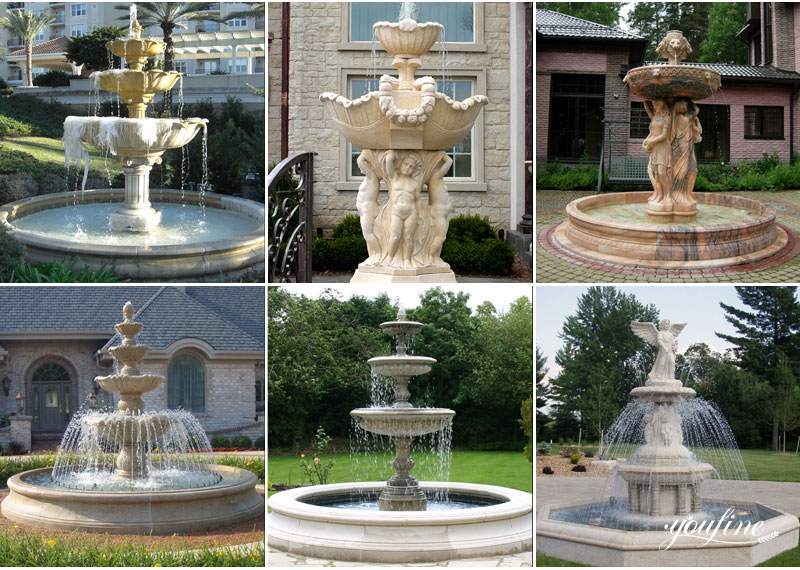 A Wide Variety of Fountain Styles:
There are also many types of marble fountains in our factory. For example, we have simple layered fountains, exquisite figure fountains, cute animal fountains, and small wall fountains. Of course, YouFine factory also has rolling ball fountains. Therefore, the fountain style of our factory could meet all your requirements. You could buy your favorite fountain.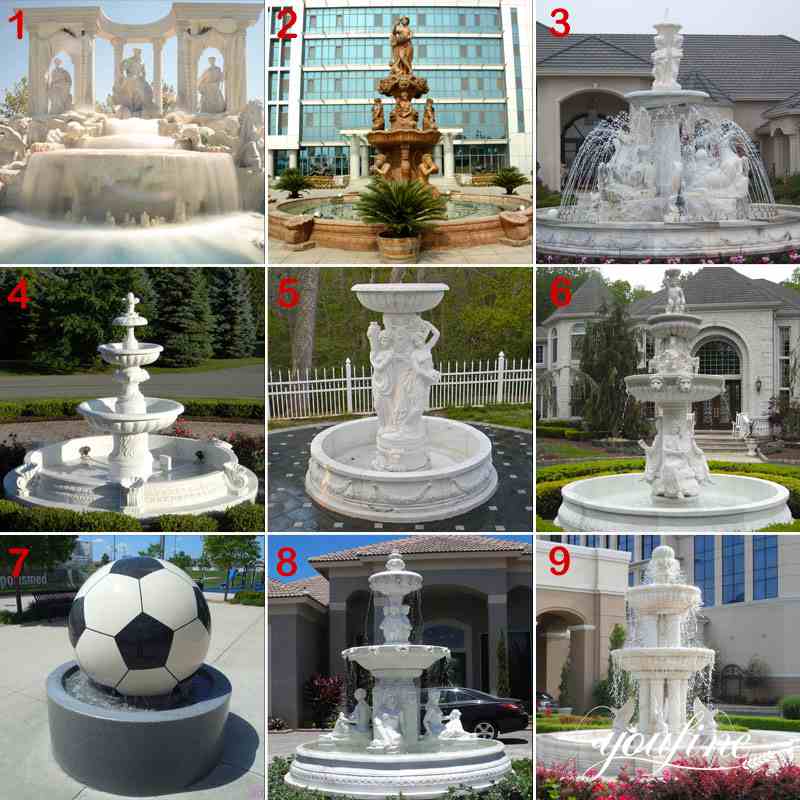 Feedback from all Over the World:
YouFine factory three-tiered water fountain is sold all over the world. Our customers have expressed high praise to us, especially the quality of our fountain. We have established a deep friendship and long-term cooperative relationship with our customers.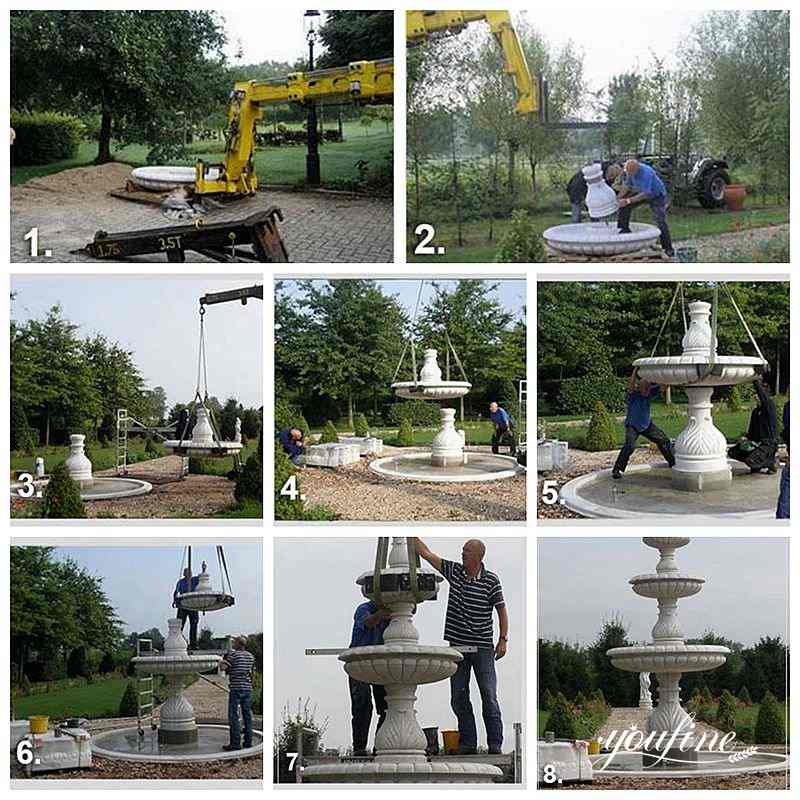 If you are interested in our
marble fountains
, you could contact us at any time. We would provide you with the largest discounts and the most satisfactory service.