It is a popular design of
outdoor cast iron gazebo
and has been chosen by customers from different countries. This
garden iron gazebo
does not have much decoration on the surface and is much cheaper and simpler than gazebos that are made of other materials like marble, bronze, and wood. It must be a good choice for people who need a gazebo in the garden. Because it is a wonderful decoration for your private garden and the price of it is affordable.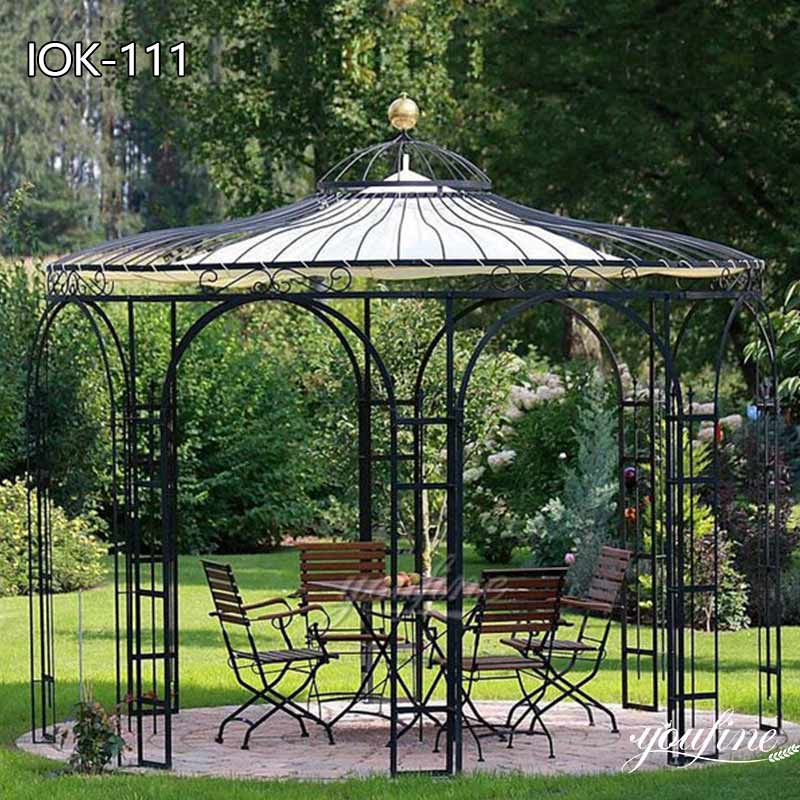 High-quality Products
The iron material has experienced special treatment in order to resist the erosion of air, vapor, and other material. Thus, you should not worry that the iron material would be difficult to maintain and could not last for a long period. The color of the surface is another protective layer of the iron material. The color layer could separate the iron surface from other materials and help the material last longer. And all of these treatment has been finished by professional masters.

Practical Function
Apart from the decorative function, the practical function of the
iron gazebo
could not be ignored. It is a good idea to enjoy your leisure time with other people in your family. You could choose a sunny day, sit in the gazebo with your family and enjoy an afternoon tea together. Or if there are some friends who pay a visit to you, you could invite them to visit your private garden and have a rest in your gazebo. We do sure such an experience would leave them a deep impression.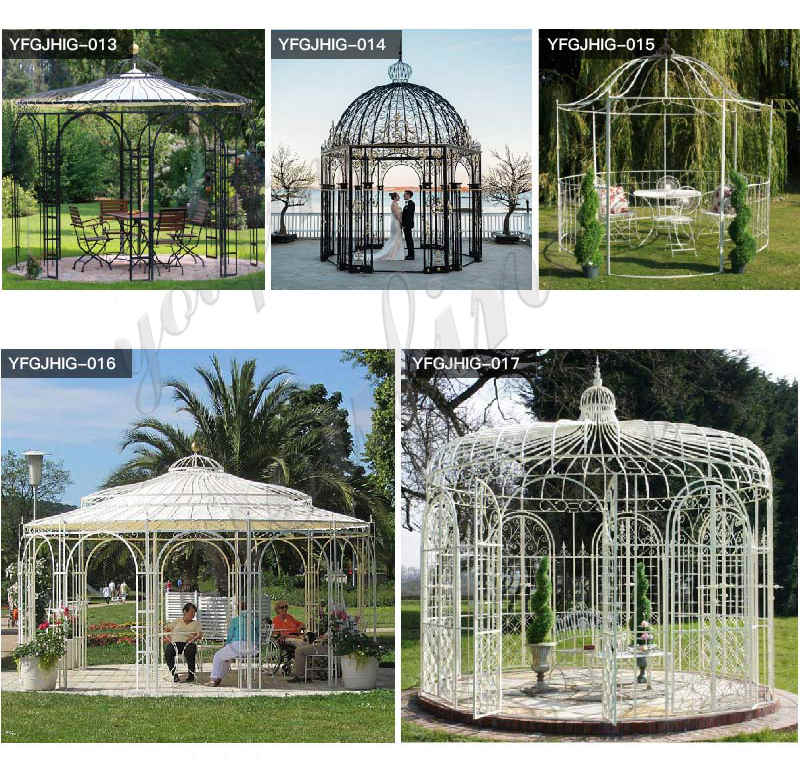 Other Choices
As a top-level sculpture manufacturer, there are more well-design iron gazebos for you to choose from. Talented designers of the YouFine factory have designed gazebos with different styles. No matter your want simple gazebo designs, elegant gazebo designs, or luxurious gazebo designs, you could always find out satisfying products. Besides, you could also find out gazebos which are made of different materials like marble gazebo, bronze gazebo and etc.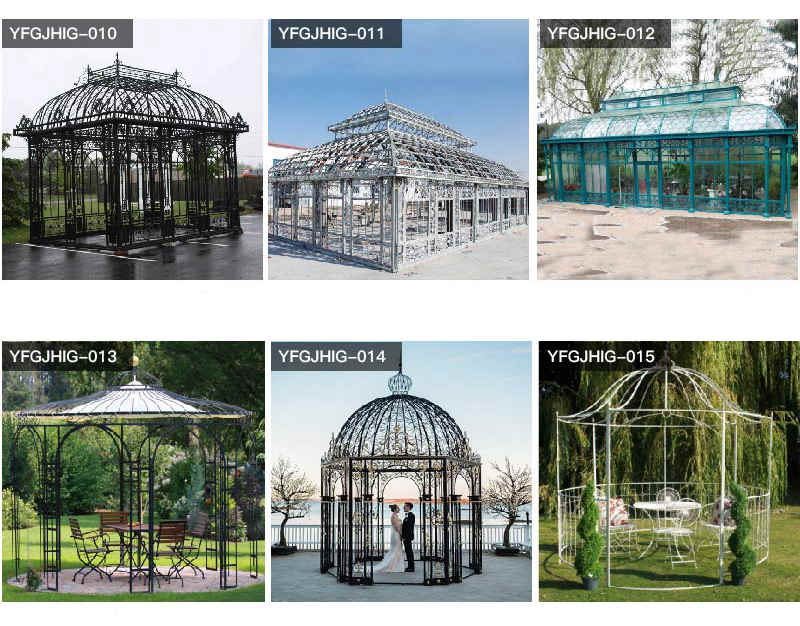 If you like the design of our gazebo, please contact us and gain more details about it.