This white marble planter has an artistic shape. Four children carry a marble flower pot together, and the straps on their bodies are carved into flower vines. Everyone has a round belly, which is very cute. This child statue flower pot could not only be used to grow flowers, but also a great choice to decorate gardens and courtyards.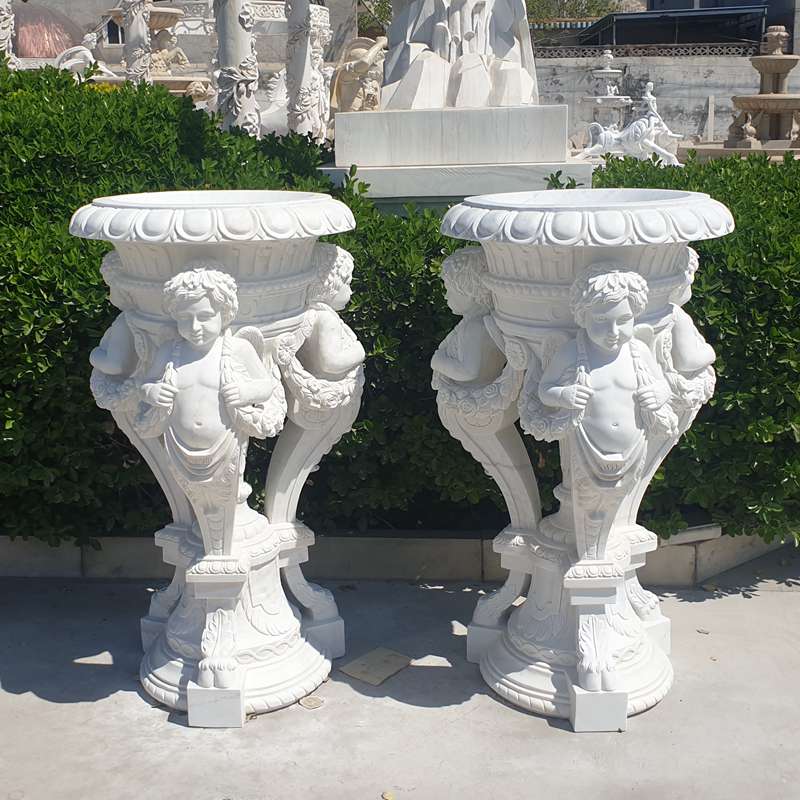 Why Choose Marble
YouFine's artist used A-grade natural marble as the raw material for the white marble planter. Because marble is an excellent material for carving fine details, it is also extremely durable and could last for hundreds of years if cared for properly.
Why Choose YouFine
1.Exquisite Carving Technique
Each artist at YouFine has an average of 20 years of carving experience, and they have a strong interest in carving flowerpots. With love and technical practice, they could finally carve a beautiful and high-quality outdoor marble flower pot. We could clearly see every little detail on the flower pot: the child's hair, expression, movement and various exquisite reliefs. This requires a lot of time and energy from the artist.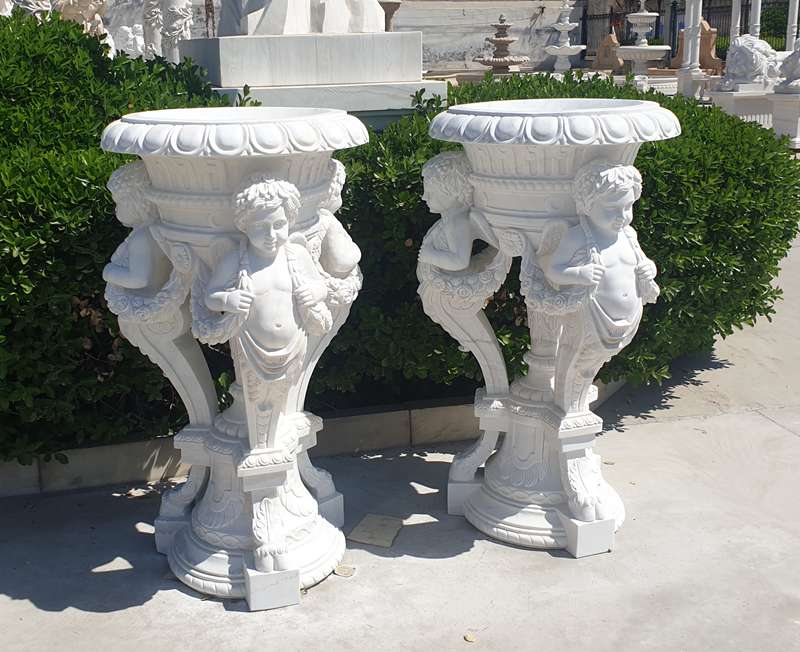 2.The Most Considerate Customized Service
YouFine's outdoor marble planter accepts customization. You could choose the appropriate size and color, of course, we have a variety of marble flower pots in different shapes for you to choose. As long as it is the marble flowerpot client need, YouFine's artists could carve out satisfactory products for you.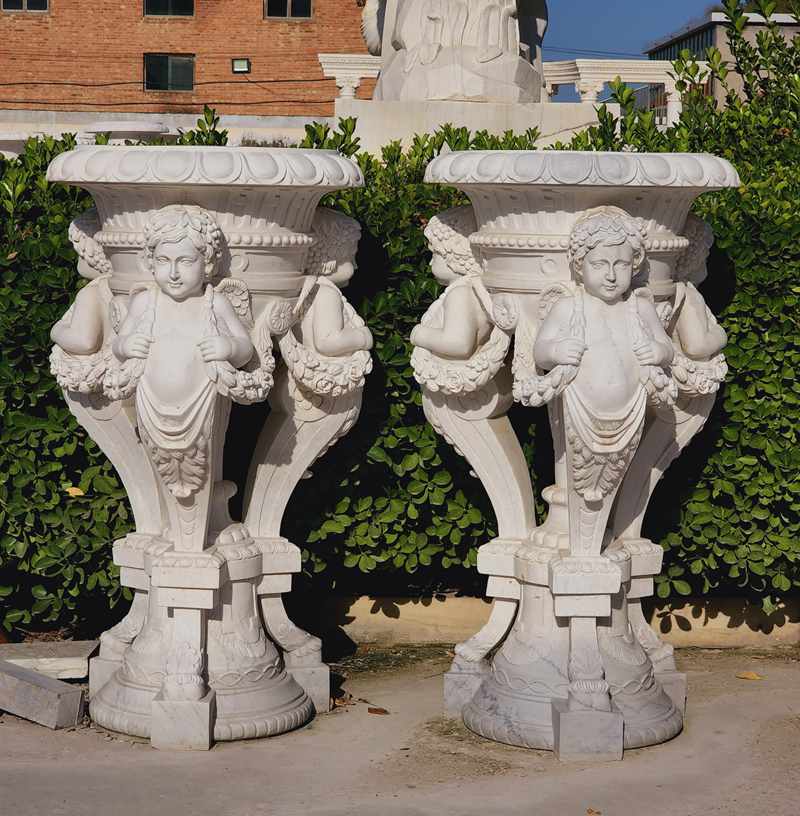 3.The Lowest Price
YouFine could provide the lowest price for your white marble planter, because we have our own factory and could provide clients with satisfactory factory price. The outdoor marble planter with high quality and reasonable price makes YouFine have many repeat customers.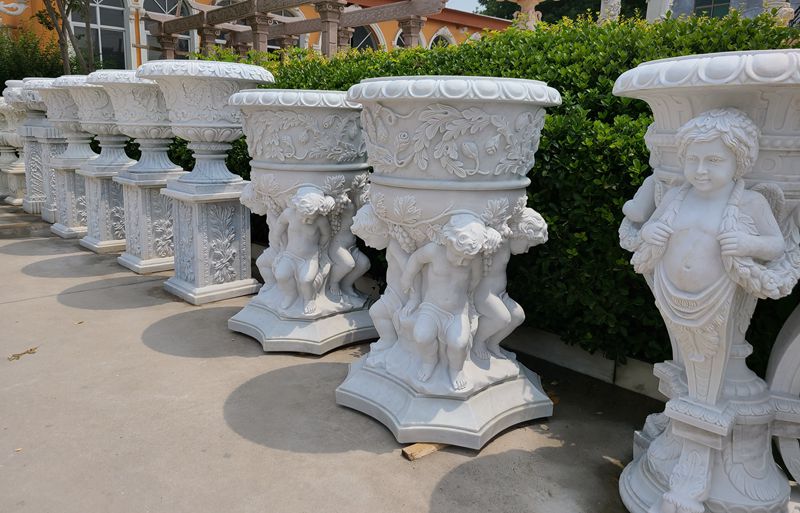 More Choices
Below are some outdoor marble flower pots that YouFine has carved for customers.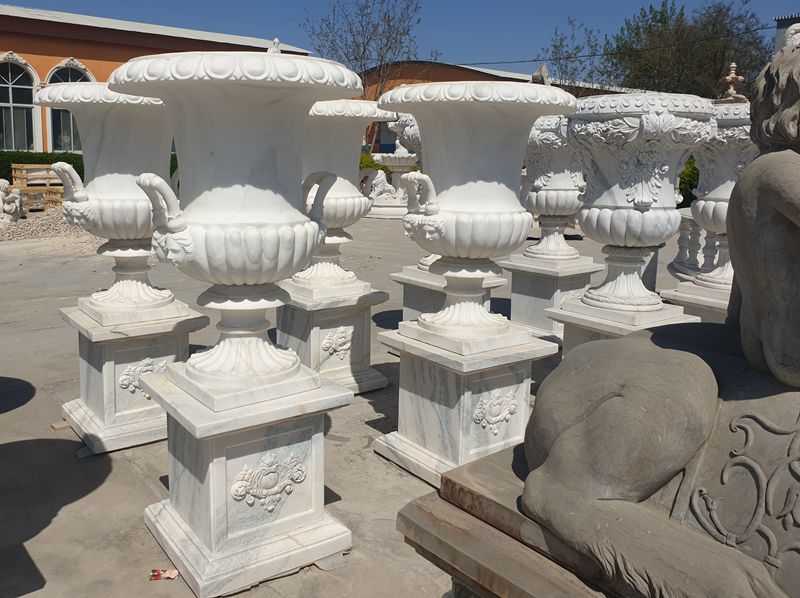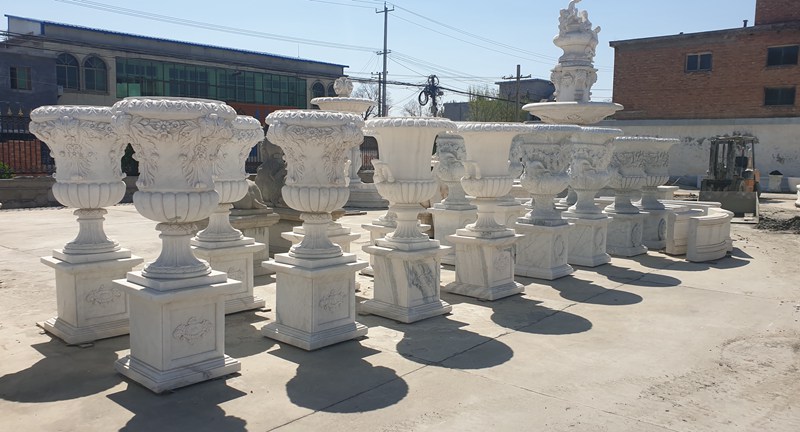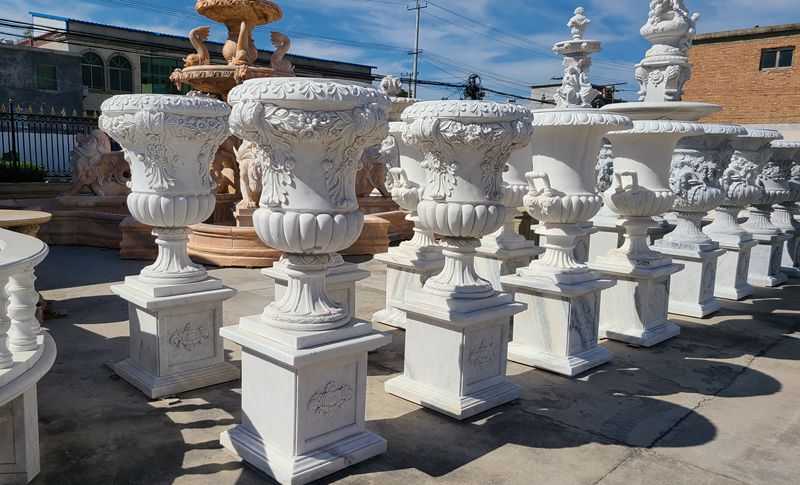 YouFine has a large number of outdoor marble flower pots in stock, which is convenient for customers who urgently need flower pots during the construction period. If you are interested in this child statue planter for garden, please feel free to contact us.